Don't Forget About Grandpa This Father's Day
Spoil Grandpa this Father's Day with gifts that will make him remember how much he means to you and your family.
Shop our top picks and ship them worldwide, right to Grandpa's doorstep, with MyUS.
"I'm Not Retired, I'm A Professional Grandpa" T-Shirt, $16.50
Is Grandpa enjoying his retirement? Let the world know he's loving every minute with this custom t-shirt - and for a limited time, they're buy one get one free!
Customer Review: "I ordered this shirt as a Christmas present for my father-in-law and I think he is going to absolutely love it. The vinyl quality seems very good and I think the shirt will hold up well in the washer & dryer. The shirt brand is Gildan. I love how to writing looks over the heather dark grey. I ordered a size 2XL and it looks perfect and feels so soft! The seller shipped my order right away with plenty of time before Christmas arrives! Thank you!" - Janice Tate.
Monogrammed Money Clip, $23
If your Grandpa seems to have just about everything, you can't go wrong with this handsome money clip customized with his initials.
Customer Review: "This product came in a beautiful box and was so well packaged. It was exactly as advertised and came in within a week. It was great!" - Emily K.
Yoda Best Grandpa Mug, $11.24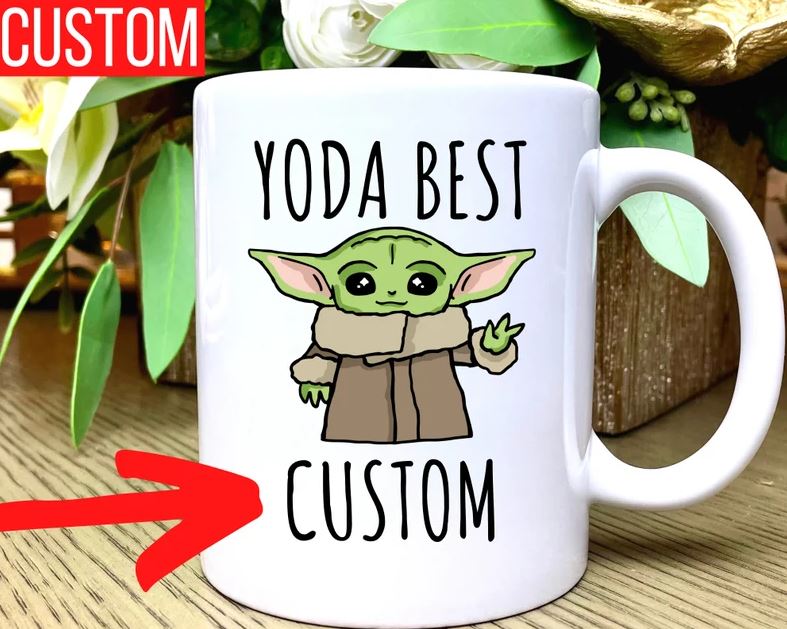 Does Grandpa love everything Star Wars? He'll love this coffee mug with a playful twist of words and an adorable "Baby Yoda" on the front!
Customer Review: "This mug turned out great! Very happy with this shop!" - Caroline Cooley.
Grandpa's Workshop Sign, $40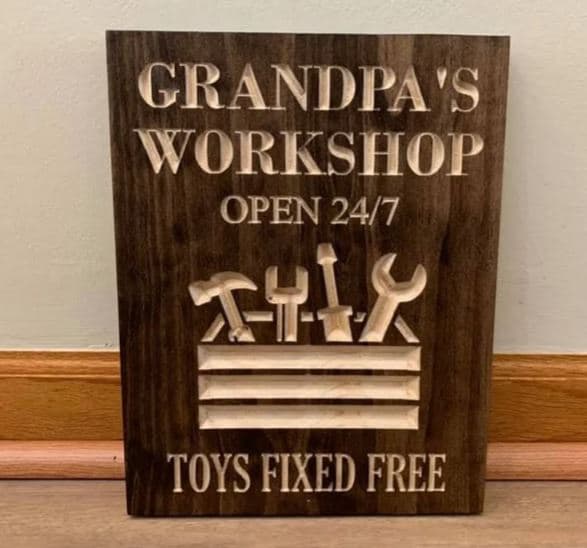 Is Grandpa the first one you turn to when you need something fixed? This sign is perfect for display in his garage, workshop, or man cave. The grandkids are more than welcome to visit with any toys that need repair.
Customer Review: "Absolutely love this item! The Barn Red color is perfect shade of red and it is very well made. They were even able to change and customize the word 'workshop' to 'garage.' Fast shipping. Highly recommend if you want a customized one of a kind piece." - kozlowkr
Kindle Paperwhite 16 GB, $149.99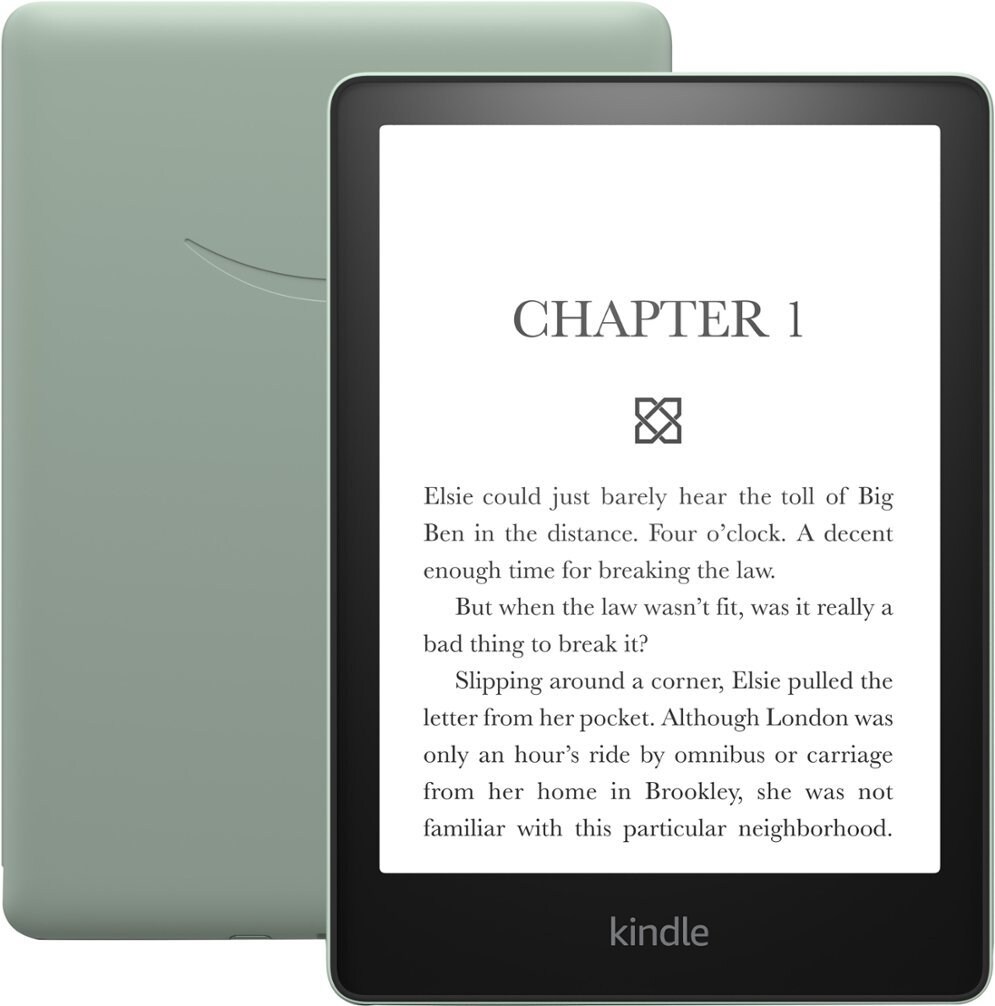 An e-reader is always a great gift, and the Kindle Paperwhite is a step above the rest. It's easy to use, super lightweight, and has a built-in backlight for easy reading in low light. Choose Black, Agave Green, or Denim to customize Grandpa's new toy.
Customer Review: "Such a great device to read on the go, the sizing is perfect and so lightweight. So far 16 GB is okay for me, fits my needs and the color is cute." - Lulu
Men's Searose Closed-Toe Fisherman Sandals, $44.10
Does Grandpa already have a favorite pair of slippers? Get him summer slippers! This slip-on style pair of Dockers shoes are perfect for vacations or running errands.
Customer Review: "Just what I expected. The sandals look good, are very comfortable, and excellent price. Fast shipping." - June.
Columbia Men's Voodoo Falls Jacket, $200
You can't go wrong with Columbia Hooded Jacket with thermal reflective lining and TurboDown insulation. Super cozy, well-made, and perfect for almost any cool location.
Customer Review: "These jackets are freaking fantastic ultra-lightweight, super comfortable, super warm. I can't say enough good things about it and I am running out of words to say how awesome it is just stop reading my review and buy the darn thing." - William T Conrad.
Fire TV Stick with Alexa Voice Remote $40
Upgrade his television with a Fire TV Stick that plays thousands of channels and apps, all from one easy-to-use remote!
Customer Review: "Being seniors, we know very little about computers and the new TV systems. We were afraid at first to even try to set up, so we were waiting for our grandchildren to visit. Well they visited, and we were having so much fun with them we forgot to ask them to set it up. Hence we had to try to do it ourselves. We were amazed, it was so easy, we did it, and are now watching anything we wish to watch thanks to Alexa. The selection is great, without paying extra for shows. We were also very surprised at the quality of shows Amazon Prime offers at no extra cost." - Marion
Our Table 20-Piece BBQ Set, $35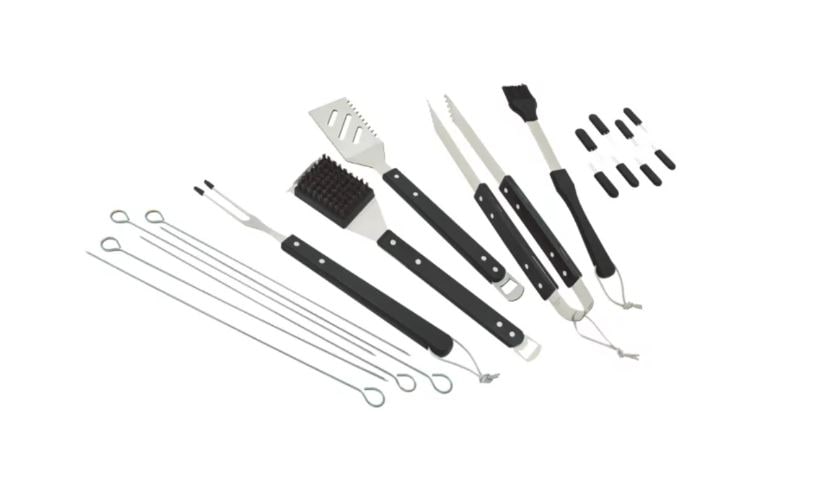 Are Grandpa's grilling tools looking worn and tired? This stainless steel BBQ set from Bed Bath & Beyond has everything he needs to defend his title as "King of the Grill."
Customer Review: "You could ask for nothing more. Every Possible Grilling need is covered with this set of tools." - Kooljazz.
Get Grandpa a Memorable Father's Day Gift with MyUS
Find the best products made just for grandpa from your favorite US and UK retailers and ship them to your doorstep with MyUS!
We always aim to bring our members the best shopping options available, but some of the products featured in this post may have purchase restrictions. Please visit the merchant's terms of sale, shipping guidelines, and terms and conditions to find more information.