Multipack Clothing: Save on essentials in 3-packs
Have you ever had your favorite piece of underwear or that cotton T-shirt that makes you feel at home, and suddenly you realize: it's time to say your goodbyes? With sorrow, you bid farewells and start the impossible journey to substitute them with a new piece.
Will you find a piece you will love as much as the previous one?
At moments like this, think smart. Some clothing essentials are born to be bought in packs. Have a favorite T-shirt? Why not have different colors but the same comfortable feeling? It's laundry day? Always have an extra pair of hidden underwear in your drawer.
With MyUS, shop your favorite clothing essentials from renowned American brands easily. Become a MyUS member and have your desired items delivered to you anywhere in the world with affordable and rapid shipping options.
Fruit of the Loom | Women's Sports Bra - 3 Pack, $16.99
Soft, Cotton, and wire-free. This sports bra from Fruit of the Loom will serve you well in an active lifestyle. Unlike other sports bras, this model is suitable for not only sports activities, but you can quickly wear it under your favorite casual combination and still rock the fashionable look. With various color options to choose from, Fruit of the Loom Women's Sports Bra comes in a pack of three and promises to be your most reliable support system.
In her 5-star review, Cynthia D. comments: "I love your bras. My whole life, I had bra straps falling down my shoulders all day long. With your bras, they are so comfortable, and the bra straps never fall down my shoulders. I rave about your bras to anybody who still listens!!!! Thanks".
Adidas | Unisex Solid Crew Socks - 3 Pairs, $16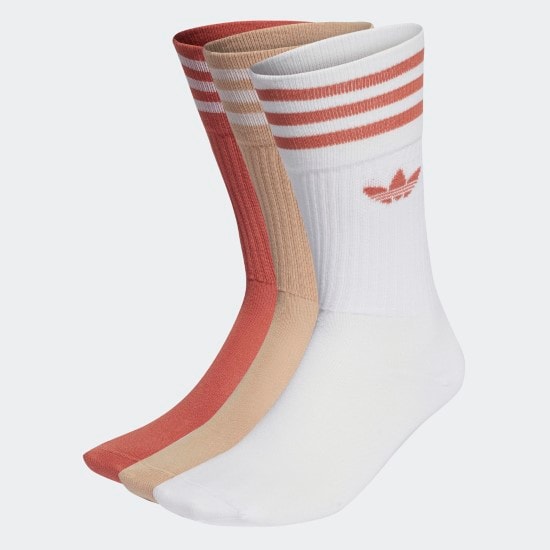 Adidas Solid Crew Socks are not just any socks. They are the ultimate go-well-with-everything socks. Casual, classic, chic, and unisex, these socks are your best versatile companion when you want to write the epic of your fashion style. So pick your favorite from the three-color combinations and get your pack of three pairs ASAP.
"I was surprised how good the reviews were for these socks, so I took a punt, and they are indeed excellent. They are a good calf length on me and tend to stay up all day, with a decent amount of stretch which doesn't depart after the first wash. They also keep their soft hand after washing. The trefoil branding is good. I expected it to look blurred once stretched over my calf, but it looks decent. What I most like about the socks is they are not too thick, but neither are they thin. A good medium weight that works well and dries quickly out of the wash. I will be buying more," remarks thereptilehouse.
Xelky | Women's Dry Fit T-shirt - 3 Pack, $23.99
Do you have an active lifestyle? When we mean an active lifestyle, we don't only mean engaging in sports activities. Sometimes the hectic tempo of everyday life is enough to seek a shirt option that will keep you dry all the time. The soft and skin-friendly Xelky Women's Dry Fit T-shirts will serve you as a partner for challenging workout routines or as the perfect undershirt. Pick your three-pack option with your desired color combinations and stay cool or warm without losing any comfort points.
Erin shares her experience with her purchase: "I am constantly on the move. I teach kindergarten where having something to wick away even a little bit of sweat after running, dancing, and jumping is great. I have been using these to layer under a shirt to help with body shaping. And I have worn them with leggings and a cardigan. You really can't go wrong they are soft, durable, and functional."
Natural Uniforms | Classic Pocket Black Chef Pants – 3 pack, $52.95-$55.95

Okay. You don't have to be a chef to enjoy some classic chef pants for yourself. With a drawstring closure, full elastic waistband, and plenty of pockets Natural Uniforms Classic Chef pants are the best casual work pants you can dream about. With a 3-pack option, you are covered, and you can benefit from discount prices.
"I love these pants. They are very lightweight, comfortable, and easy to wear! They also have plenty of pockets, drawstring closure, and no belt worries! These pants are excellent for working in the kitchen," states P. Shane, in their Amazon review.
Adidas | Men's Stretch Cotton Boxer Briefs - 3 Pairs, $30
Feel fresh and comfortable throughout the day with the most sought-after boxers for men. Adidas Men's Stretch Cotton Boxer Briefs are made with sustainable Cotton that offers the coziness of staying dry all day. There is an unwritten rule about everyday essentials. As classic and straightforward they are, the more loved by the wearer they become. Adidas is living proof that this rule is universal.
"This is a great product for any male out there that wants comfort and look stylish wearing briefs!" exclaims Challa340.
Hanes | Women's Fresh & Dry Light Period Underwear - 3 Pack, $15.99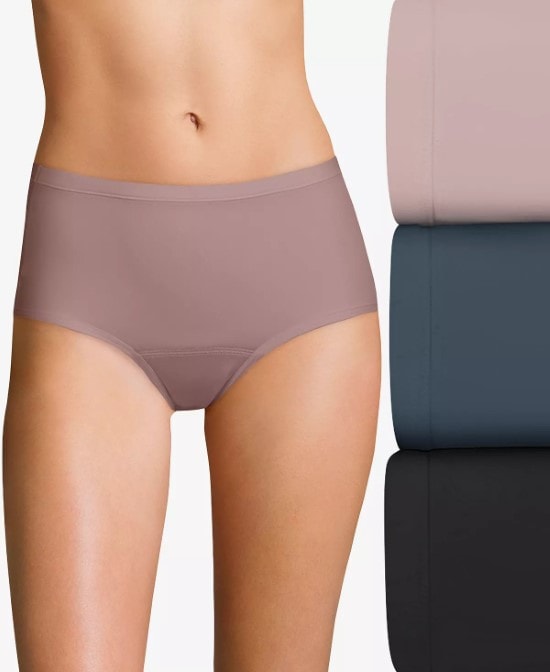 Are you a fan of science fiction? This pack of light period underwear by Hanes is science fiction material for us. Absorptive leak protection technology and stain-guard material boost your confidence even on your most vulnerable days. It's designed to neutralize odor, and the moisture-wicking structure keeps you cool and dry. With a 3-pack option, always have an extra for the rainy day.
"I am an all-cotton girl when it comes to panties. But camping in the heat, you got to have better undies and these were the ones. Highly Recommended," happily comments Smiddle856, demonstrating her satisfaction with this product.
Have you decided what your next multipack purchase will be? With MyUS you can combine multiple purchases in one and ship them as one package to save on international delivery. Curious about how? Check how MyUS works, get your personal MyUS address, combine your items and benefit from fast delivery rates today!
We always aim to bring our members the best shopping options available, but some of the products featured in this post may have purchase restrictions. To find more information, please visit the merchant's terms of sale, shipping guidelines, and/or terms and conditions.