German Bloggers We Are Loving This Year
We can't help it, we're addicted to these German bloggers! They touch on all things beauty, fashion, lifestyle, travel and more. They have it all!
Even if you don't live in Germany, you will still fall in love. Meet the bloggers you will want to follow in 2018:
Leonie Hanne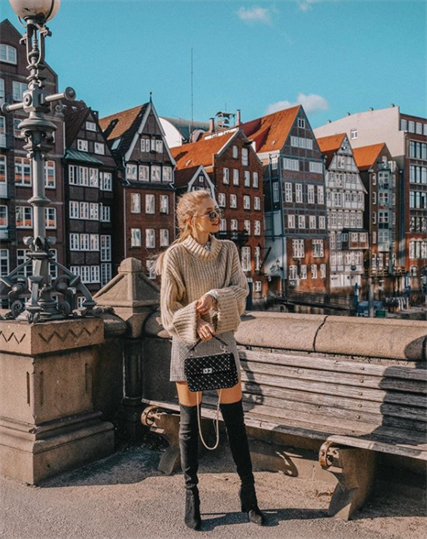 Leonie quit her corporate career to fulfill her dream of having her own fashion and lifestyle blog. She has made a name for herself, not only in Germany but around the world, with her blog ohhcouture! She loves creating visual stories and sharing her wanderlust with her followers.
Follow her Instagram and check out her blog!
Sami Slimani
Sami is the leading male influencer in Germany and has a following worldwide! His YouTube channel is filled with fun DIY videos and his Instagram displays his love for travel and fashion.
Follow his blog don't forget to check out his Instagram and YouTube!
Caroline Daur
Caro uses pictures to tell a story of her personality and style. Her blog talks about not only fashion and beauty, but also her travels! She has worked with brands like Fendi, Dior, Adidas, Cartier and many more. She hopes to inspire her followers to live their personal dreams.
Check out her blog and Instagram.
Caroline Einhoff
Her motts is don't let your dreams be just dreams, and Caroline did just that! She started out on Instagram and has been able to create her own blog because of her followers interests. She talks about not only fashion and beauty, but travel and fitness as well.
Take a look at her blog Its Me Caro and on Instagram!
Anni
Anni's blog is called Fashion Hippie Loves and it talks about beauty, fashion, travel, lifestyle and even interior. Her Instagram is filled with bright fun pictures showing her fashion forward outfits and fun interior.
Check out her blog and Instagram!
Jacqueline Mikuta & Klemens White
Jacquelie and Klemens merged to create Mikuta. They take their own photos and try to follow a high-quality sophisticated look. On their blog you can learn more about their look, lifestyle and travel!
Check them out on Instagram and their blog Mikuta.
Ema Louise
Not only does Ema blog about fashion beauty and lifestyle, but she also has an Instagram showing off her travels and a YouTube channel filled with life updates, product tips and reviews!
Give her a follow!
Nina Schwichtenberg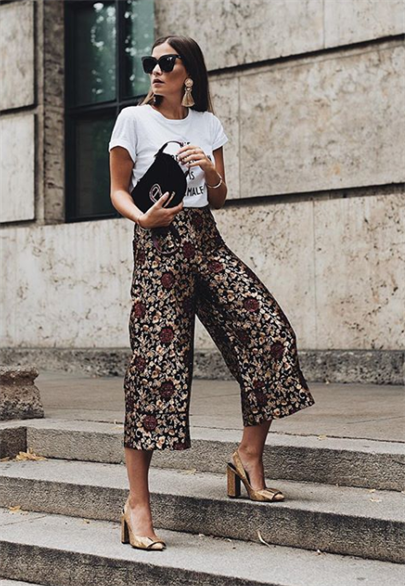 Nina started the successful fashion blog called Fashiioncarpet with Patrick Kahlo. Nina has worked with brands like Vogue, L'Oreal Paris, Michael Kors, Hunter and more! Their blog covers topics from fashion and beauty to interior, travel and lifestyle.
Give their blog a read and find Nina on Instagram!
Maria Astor
Maria started her blog called Masha Sedgwick in 2010 and it has become a hit! She uses it as a kind of diary where she talks about personal and serious topics as well as beauty and travel! It's her goal to always stay true to herself.
Check out her blog and give her a follow on Instagram
Alexandra Lapp
Alexandra has a love for fashion and shares it with her followers through pictures and blog posts! She blends classics with the latest trends to create new looks. On her blog she not only talks about fashion, but travel, lifestyle, beauty and looks as well.
Find her outfits on Instagram and her blog!
Jessie Weib
Jessie started her blog Journelles and it has become one of the largest German language fashion blogs. She takes her readers on trips around the globe as she talks about beauty and lifestyle trends. She even started a Mini Journelles in honor of becoming a mother!
Follow her travels on Instagram and give her blog a read!
Özlem Han-Dalman
Not only is Özlem a fashion blogger, but she holds a job as an economics and welding engineer! Her blog FashionMonger talks about fashion, beauty and lifestyle.
Follow her on Instagram and give her blog a read!
Jana Wind
Jana started her blog called Bekleidet where she writes about her experiences and shares pictures with her readers. She touches on fashion, travel, interior, food and DIY. Her Instagram is filled with pictures of her and her surroundings.
Give her a follow on Instagram and check out her blog!
Linda M.
Linda's blog, Lindarella, talks about fashion, fitness, travel, food and her lifestyle! Her Instagram is filled with pictures from her travels, fitness activities and new foods that she tries! She is even on YouTube!
Give her a follow!
Alessa Winter
Her blog, awwhatever, has fashion, photography and travel for her readers to discover. Alessa has a love for travel and fashion and you can see this in awwhatever and on her Instagram!
Give her a follow!
Jacky
Whatelse is Jacky's virtual fashion and outfit diary! She wants to inspire readers, show them her passion and share life experiences. Her goal is to keep producing exciting content what(t) else?!
Follow her on Instagram and check out Whatelse!
Jane Wayne
In Jane's blog This Is Jane Wayne you can read about outfits, feminism, beauty, interior and culture. Her Instagram is a collection of daily outfits, inspirations, and colorful images!
Check out This Is Jane Wayne and give her Instagram a follow
Jean-Claude Mpassy
Jean-Claude is from Berlin, but living in Vienna. His blog New Kiss on the Blog talks about fashion, street style, travel and has a section for females too! He brings visuals together with writing to show his love of menswear.
Check out his blog and give him a follow on Instagram!
Vicky Klieber
Vicky started The Golden Bun as a platform for photography and her passion for fashion. Now she talks about not only style and travel, but focus on lifestyle! She has a passion for travel and loves that her followers come from many different destinations.
Give her blog a read and follow her Instagram!
Who are your favorite bloggers from Germany?
If we missed any of your favorites, we would love to hear from you! Let us know on Facebook who should be added to the list.