Gift Guide for Father's Day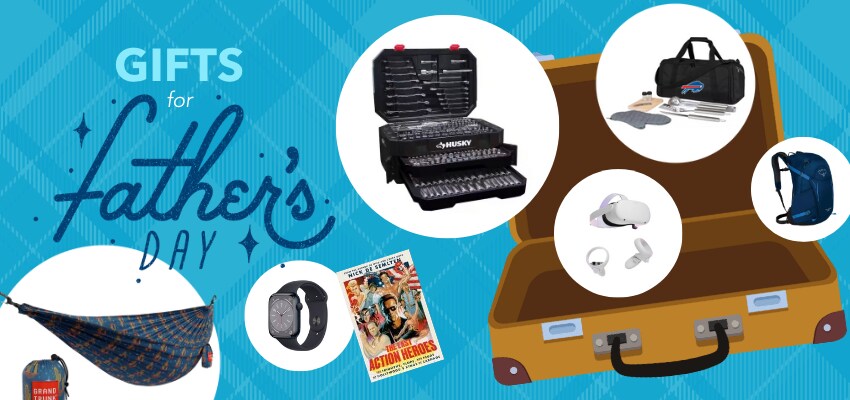 Father's Day is just around the corner, and it's time to show appreciation for the incredible fathers in our lives. Let's go beyond the typical tie or coffee mug this year and surprise Dad with a gift that perfectly matches his personality and interests. To help you find the perfect present, we've curated a list of trending gifts that are sure to bring a smile to his face. Plus, we've scoured the web for some fantastic Father's Day sales, so you can save while you celebrate!
MyUS is ready to help you find all the gifts you need to celebrate your pops this holiday. Here's our special gift guide to help you find the perfect gift!
Trendy Electronics for the Tech-Savvy Dad:
If your dad loves gadgets and is always up-to-date with the latest technology, these gifts are sure to impress him:
Apple Watch Series 8, $429
Upgrade his wristwear with a sleek and functional Apple Smartwatch that can track his fitness, receive his notifications, and more!
Bose QuietComfort Wireless Noise Cancelling In-Ear Headphones, $249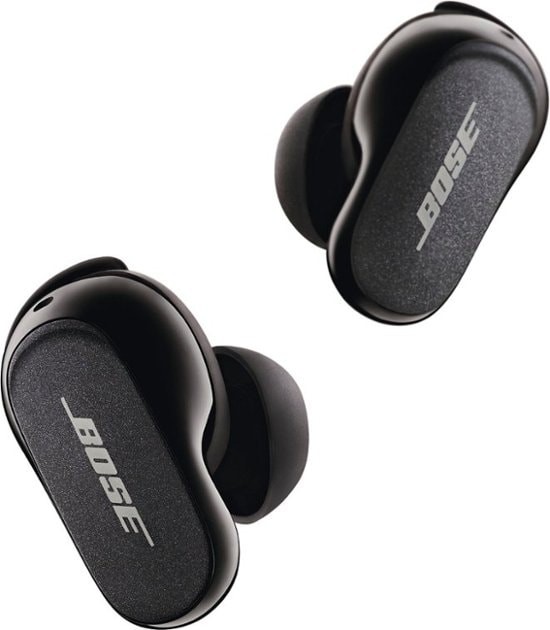 Give Dad the gift of an immersive audio experience with top-notch wireless earbuds from Bose, perfect for his workout or daily commute.
Meta-Quest 2 Advanced All-In-One Virtual Reality Headset, $400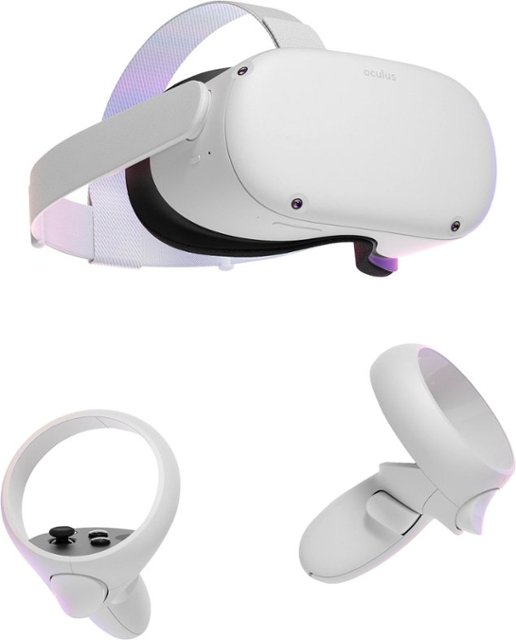 Let him explore virtual worlds and enjoy immersive gaming experiences with a Meta-Quest Virtual Reality Headset.
Shop For More Father's Day Gifts From Best Buy With MyUS
Essentials for the Outdoor Enthusiast
For dads who love spending time in nature and enjoy outdoor adventures, these gifts will make their outdoor experiences even more enjoyable:
Grand Trunk Double Printed Hammock, $69.95
Provide Dad with a comfortable and relaxing spot to unwind during camping trips or backyard hangouts. With this high-quality hammock from TrunkTech, he'll be relaxing in nature for hours on end.
Picnic Time Buffalo Bills Grill Set and Cooler BBQ Kit, $179.95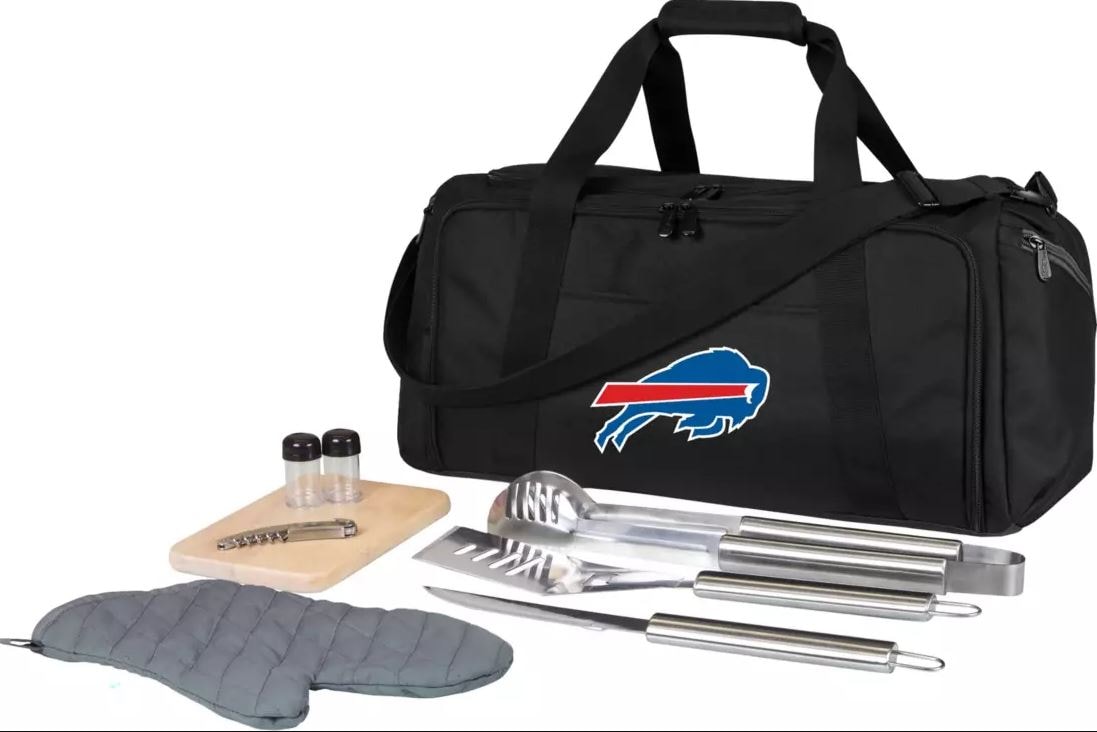 Help him become the master of the grill with a professional-grade grilling set and cooler, including all the tools he needs to cook up a delicious barbecue. If he's a fan of a specific sports team, personalize this gift with Dad's favorite NFL team and make him the talk of the tailgate.
Osprey Hikelit 26 Technical Pack, $76.99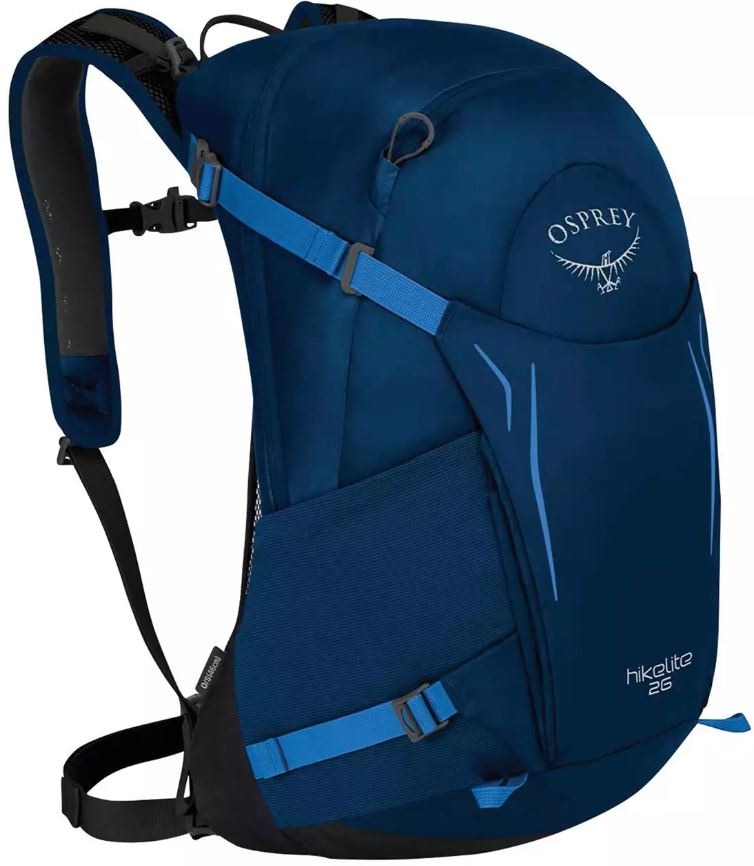 Whether it's a sturdy backpack, a durable water bottle, or a reliable camping stove, equip him with top-quality gear for his outdoor pursuits. This Osprey Hikelite Pack is perfect for holding your lightweight accessories, camping gear, first aid kits, and more!
Shop For More Gifts For Dad From Dick Sporting Goods With MyUS
Tools for the DIY Dad
If your father is a handyman or loves to tinker around the house, these practical and innovative gifts will complement his DIY projects:
Mechanics Tool Set (290-Piece), $249
Upgrade his toolbox with high-performance power tools, such as a cordless drill, a circular saw, or a multi-tool kit. This toolkit from Husky includes three rackets, 77 standard sockets, 63 deep sockets, 34 specialty sockets, 8 adapters and extensions, 14 wrenches, and 91 other tools. The perfect gift for Dads who enjoy building and repairing anything.
The Tiled Home Interiors Designed By You, $8.99
Provide him with inspiration and knowledge through a book by Jeffrey Court that covers various aspects of home improvement, woodworking, or DIY projects.
Ring Floodlight Cam Wired Plus, $200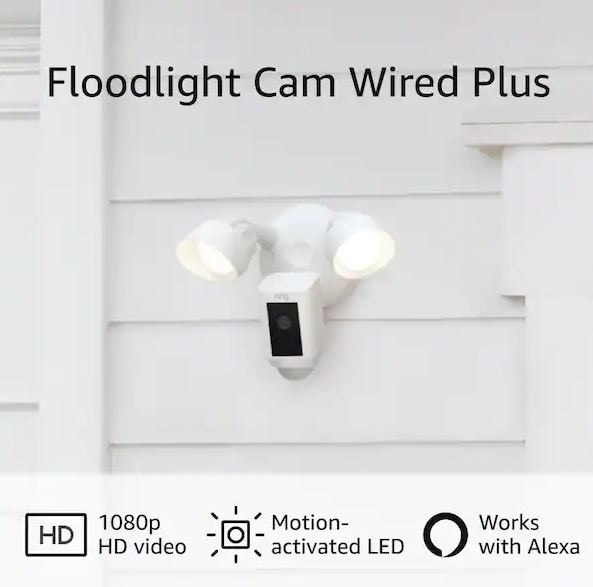 Introduce him to the world of smart home automation with devices like smart thermostats, Ring Floodlight security cameras, or voice-activated assistants.
Shop For More Gifts From Home Depot With MyUS
Good Reads for Bookworm Dads
Help Dad expand his library by providing him with incredible reads that he cannot put down. Explore these wonderful title suggestions and find more genres he'd love.
The Last Action Heroes by Nick de Semlyen, $35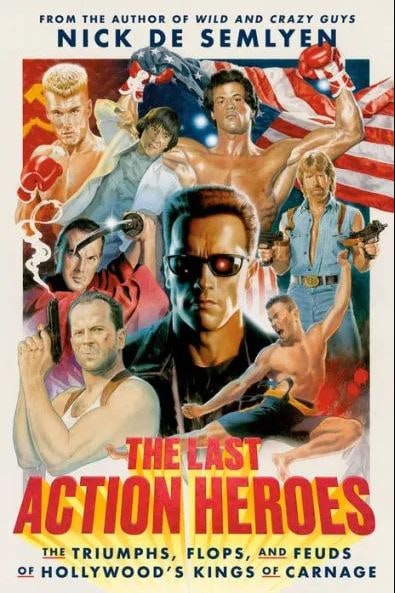 Drawing from candid interviews with legendary action stars like Chuck Norris, Dolph Lundgren, and Jean-Claude Van Damme, The Last Action Heroes is a no-holds-barred account of a period in Hollywood history there were no limits to the heights of fame these men achieved, or to the mayhem they wrought, on-screen and off.
How to Sell a Haunted House by Grady Hendrix, $22.99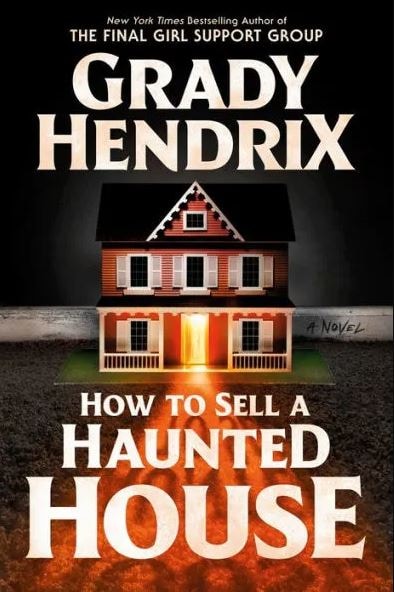 From New York Times bestselling author Grady Hendrix comes the story of a haunted house in a thrilling new novel that explores how your past- and family- can haunt you like nothing else. How to Sell a Haunted House is equal parts heartfelt and terrifying - a perfect read for Dads who enjoy gripping thrillers.
The Wager: A Tale of Shipwreck, Mutiny and Murder by David Grann, $30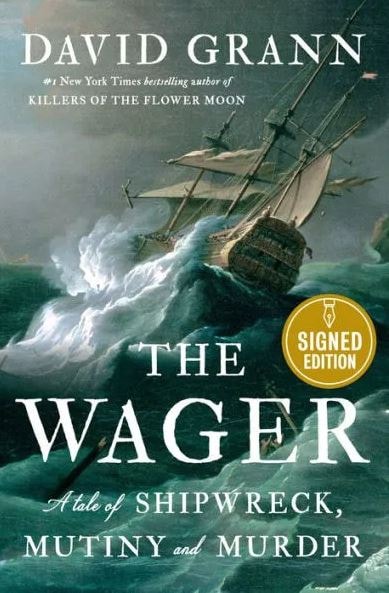 From the #1 New York Times bestselling author of Killers of the Flower Moon, a page-turning story of a shipwreck, survival, and savagery, culminating in a court martial that reveals a shocking truth. The powerful narrative reveals the deeper meaning of the events on The Wager, showing that it was not only the captain and crew who ended up on trial, but the very idea of empire.
Shop For More Gifts For Dad From Barnes and Noble With MyUS
Find the Perfect Father's Day Gift with MyUS
Let's go beyond cliché gifts this Father's Day and surprise our dads with something they truly love. Whether it's tech gadgets, outdoor gear, or DIY tools, consider their interests and find a gift that matches their passion. Remember to take advantage of Father's Day sales to get the best deals while celebrating the amazing fathers in our lives. Happy Father's Day!
How Does MyUS Work?
Our easy online registration will help you select and choose the best membership option to help you get the products and brands you love from the US. In addition, over 7.7 million members trust MyUS with their international shipping needs - especially during the holiday season!
We always aim to bring our members the best shopping options available, but some of the products featured in this post may have purchase restrictions. Please visit the merchant's terms of sale, shipping guidelines, and terms and conditions to find more information.