Gift Guide for the Festival of Lights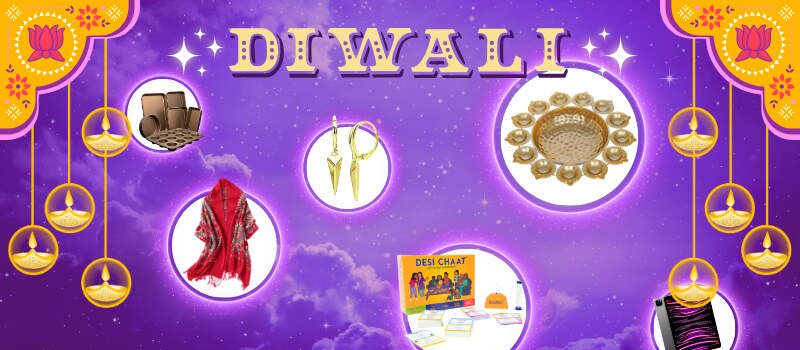 Diwali, also known as Deepavali, is one of the most significant festivals celebrated by millions of Hindus, Jains, Sikhs, and some Buddhists around the world. It's a time of joy, togetherness, and the triumph of light over darkness. During this festival, people exchange gifts as a symbol of love and affection for their friends and family.
If you're looking to celebrate Diwali and send thoughtful gifts to your loved ones, a MyUS account can make it easier than ever. In this gift guide, we'll explore the essence of Diwali and suggest some fantastic gift ideas you can purchase and ship with MyUS.
Understanding Diwali: The Festival of Lights
Diwali, often referred to as the "Festival of Lights," typically lasts five days and is celebrated during the Hindu lunar month of Kartika (October or November). Each day has its own significance, rituals, and customs. However, the central theme of Diwali revolves around the victory of light over darkness and the triumph of good over evil.
Day 1: Dhanteras
This day marks the beginning of Diwali and is considered auspicious for buying gold, silver, or other precious items. It's an excellent time to gift jewelry or ornaments to your loved ones.
Day 2: Choti Diwali or Narak Chaturdashi
On this day, people celebrate the victory of Lord Krishna over the demon Narakasura. You can gift scented oils, fragrances, or oil diffusers for a pleasant home environment.
Day 3: Diwali
The main day of Diwali is marked by the lighting of oil lamps and candles, decorating homes with colorful rangoli designs, and bursting fireworks. Traditional Diwali gifts include decorative candles, diyas (oil lamps), and beautifully crafted rangoli stencils.
Day 4: Govardhan Puja and Annakut
This day is dedicated to Lord Krishna. People prepare a variety of sweets and savories to offer to the deity. Consider sending cooking and baking supplies, like molds and utensils, for making traditional sweets.
Day 5: Bhai Dooj
The last day of Diwali is a celebration of the bond between brothers and sisters. Customary gifts include clothing, accessories, or personalized items.
Now that we've delved into the significance of each Diwali day, let's explore some fantastic gift ideas for each occasion.
Gift Ideas for Diwali Celebrations with MyUS
Jewelry
On Dhanteras, surprise your loved ones with exquisite jewelry items like necklaces, bracelets, or earrings. MyUS allows you to shop from various global brands and have these precious pieces shipped securely.
Affordable Jewelry from Tiffany & Co.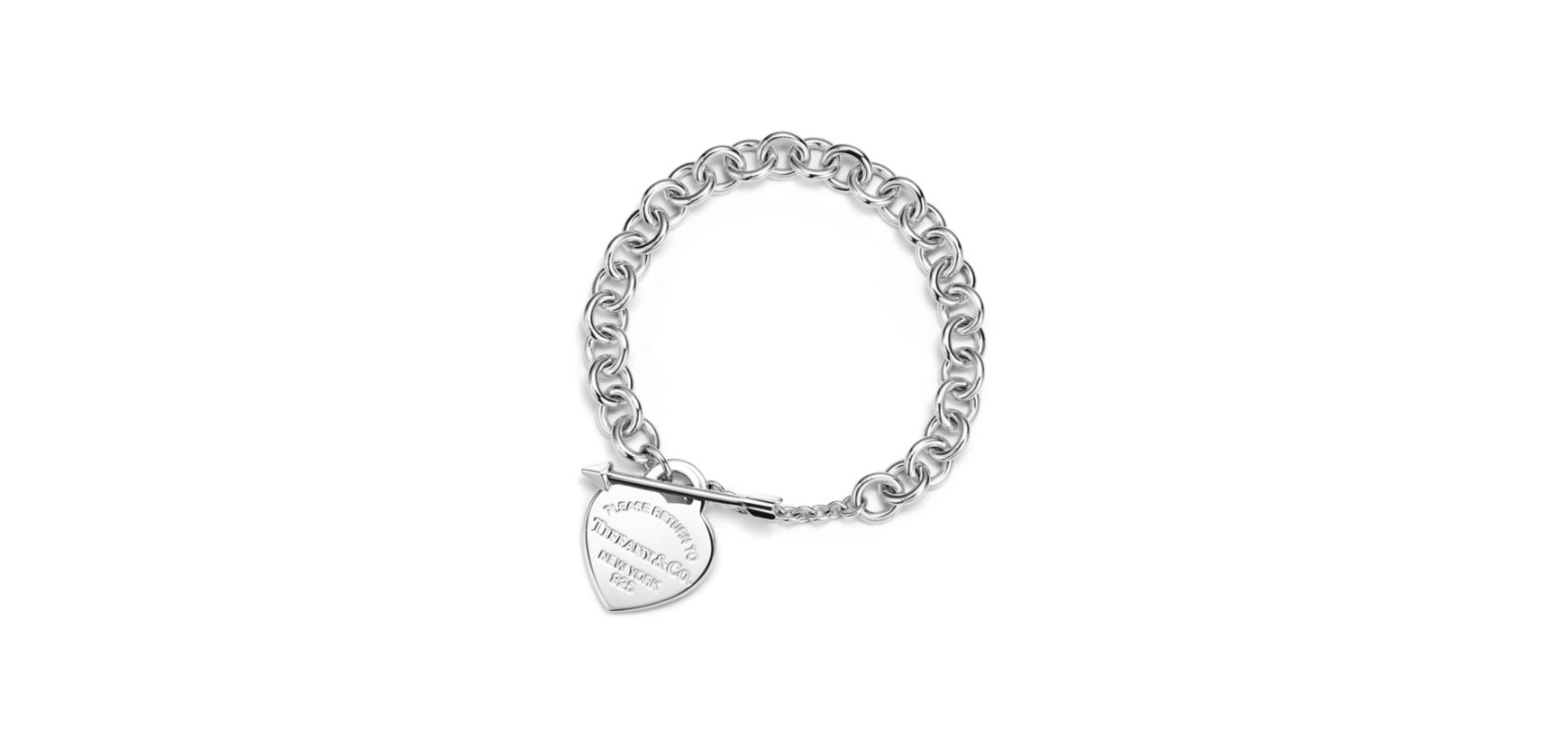 Elevate your style with the timeless elegance of the Lovestruck Heart Tag Bracelet in Silver, Medium from Tiffany & Co. Crafted with precision and adorned with the iconic heart-shaped tag, this bracelet is a symbol of love and sophistication. Shop at Tiffany & Co. to make a statement that transcends trends and celebrates enduring beauty
Gold Jewelry from Macy's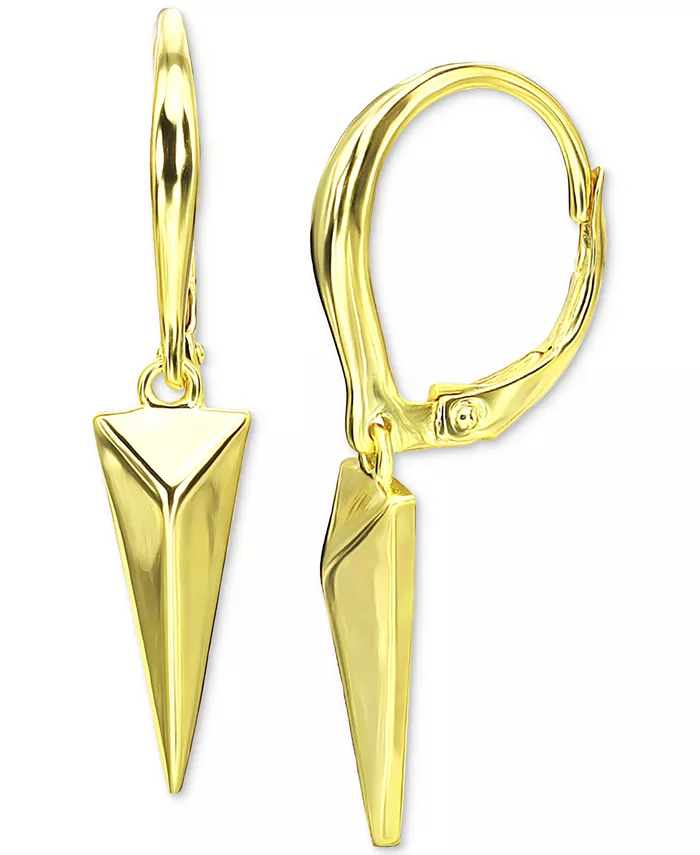 Elevate your style with these exquisite Pyramid Spike Leverbak Drop Earrings from Macy's. Crafted with precision, these elegant earrings effortlessly blend luxury and affordability, making them a perfect accessory for any occasion. Don't miss the chance to add a touch of sophistication to your jewelry collection – shop now at Macy's and make these stunning earrings yours today!
Fragrance and Aromatherapy
For Narak Chaturdashi, consider gifting scented oils, incense, or oil diffusers to create a serene atmosphere at home.
Oil Diffuser from Nordstrom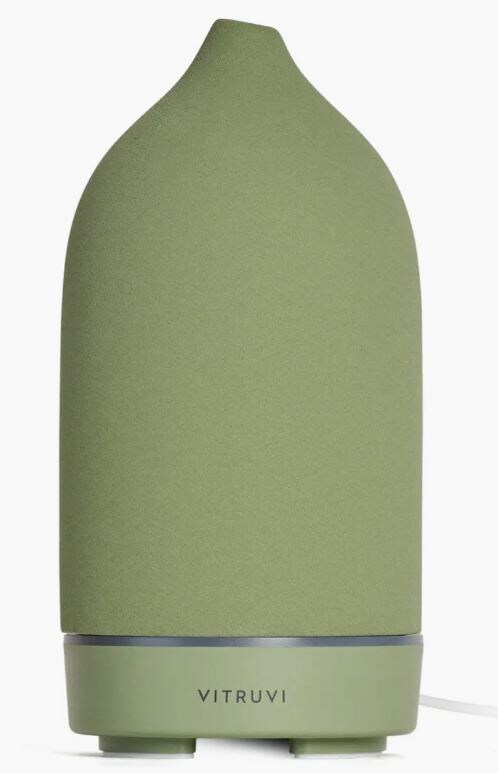 Elevate your home's ambiance with the Stone Essential Oil Diffuser from Nordstrom. Crafted with sleek, minimalist design and premium materials, this diffuser not only disperses your favorite essential oils in a soothing mist but also serves as an elegant decor piece. Transform your space into a tranquil oasis today; shop at Nordstrom and experience the perfect blend of style and relaxation. Before you select and purchase your items, it's always good to know IF you can purchase and import these items into your country. Read on to learn more about possible dangerous goods and if you can ship items like scents, perfumes, and aerosols to your destination.
Spa Gift Basket from Amazon
Indulge in the ultimate relaxation experience with Spa Luxetique's Lavender Gift Baskets for Women. This exquisite 10-piece set includes a delightful bath bomb, sumptuous body lotion, and luxuriously foaming bubble bath, ensuring a serene spa-like escape in the comfort of your own home. Treat yourself or surprise a loved one on their special day with these heavenly spa gifts. Shop now on Amazon and unwind in pure luxury!
Diwali Decor
Diwali is all about brightening up homes. Shop for decorative candles, diyas, rangoli stencils, and wall hangings from international vendors to add a touch of tradition to your loved ones' homes.
Handcrafted Lights & Light Holders from Amazon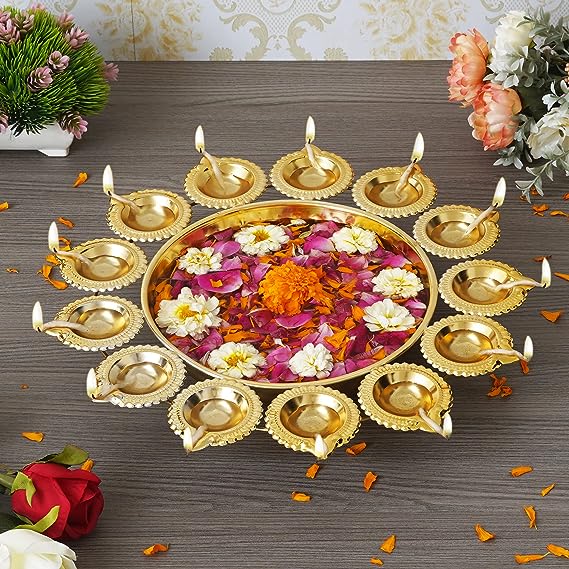 Elevate your Diwali decor with the exquisite Webelkart Diya Shape Flower Decorative Urli Bowl. Handcrafted with intricate detailing, this 14-inch bowl is perfect for floating flowers and tea light candles, adding an enchanting glow to your home, office, or table. Make your festivities truly special and shop now on Amazon to add this stunning piece to your Diwali decoration collection!
Brightly Colored Decorations from Etsy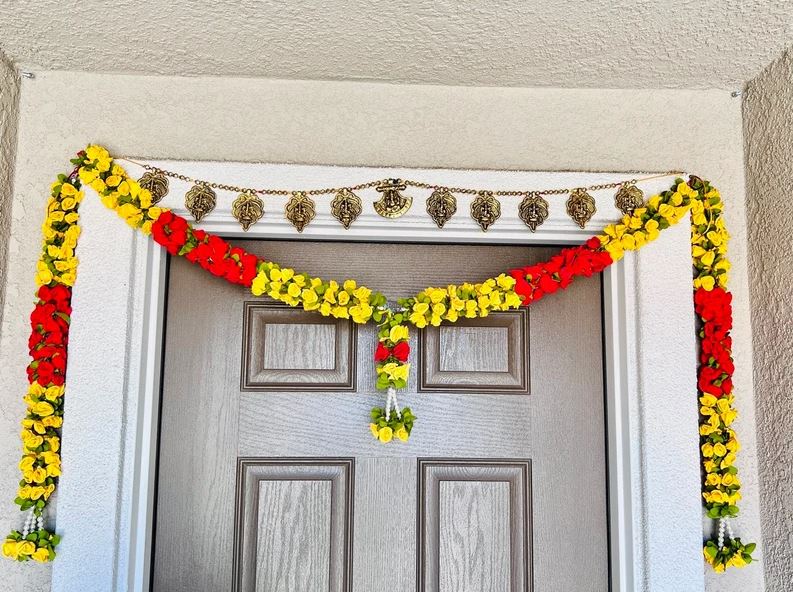 Elevate your home decor this Diwali with this exquisite Metal Door Bandarwal. Crafted with meticulous attention to detail, these stunning pieces are perfect for adorning your entrance or enhancing the ambiance of your mandir temple. Don't miss out on the opportunity to bring a touch of elegance and spirituality into your home – shop now on Etsy and make these timeless treasures yours today!
Cooking and Baking Supplies
Send traditional sweets and savory-making supplies, such as molds, utensils, and ingredients, to help your friends and family prepare delectable treats for Govardhan Puja.
Cake Pans from Michael's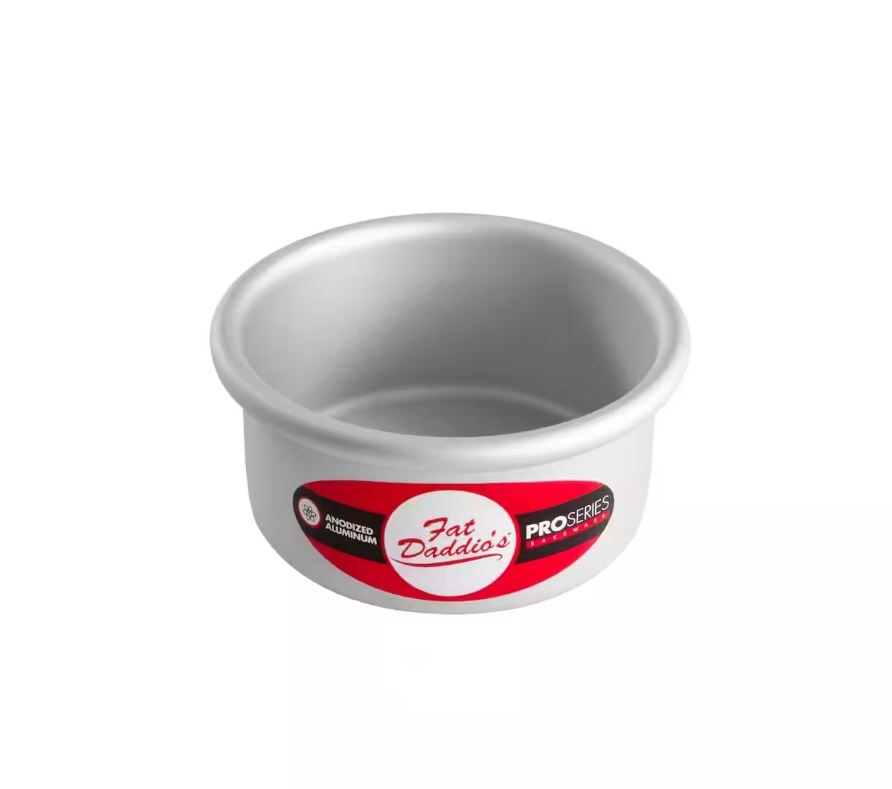 Elevate your Diwali celebrations with the Fat Daddio's® Pro Series Bakeware Anodized Aluminum Round Cake Pan from Michaels. Craft beautifully intricate and delicious Indian sweets and desserts, like Gulab Jamun or Rasgulla, using this premium bakeware. Make your Diwali extra special by adding this essential kitchen tool to your collection – shop now at Michaels and indulge in the joy of creating mouthwatering treats for your loved ones!
Baking Supplies from Hobby Lobby
Celebrate Diwali in style with the Mini Muffin Pan - 48 Cup from Hobby Lobby. This versatile kitchen essential is perfect for crafting delicious and intricately designed Diwali sweets and treats, allowing you to share the joy of the festival with family and friends. Shop now at Hobby Lobby and elevate your Diwali preparations with this must-have kitchen tool!
Apparel
On Bhai Dooj, browse your favorite US and UK fashion stores to find stylish clothing, accessories, or personalized gifts for your siblings.
Men's Cotton Kurta Set from Amazon

Elevate your Diwali style with the Elina Fashion Men's Cotton Kurta Pajama Set, featuring exquisite Lakhnavi Chikankari embroidery. This traditional Indian attire blends classic elegance with contemporary comfort, making it perfect for celebrating the Festival of Lights in style. Don't miss out on this opportunity to shine during Diwali – shop now on Amazon and light up the festivities with this designer ensemble!
Diwali Tops from Amazon
Celebrate Diwali in style with the Happy Diwali T-Shirt, available on Amazon. This vibrant and culturally inspired T-shirt is perfect for wearing during Diwali festivities, adding a touch of tradition and festivity to your attire. Don't miss out on the chance to light up your Diwali celebrations - shop now on Amazon and embrace the spirit of the Festival of Lights!
Electronics and Gadgets
For those who enjoy modern gadgets, consider sending smartphones, tablets, or smart home devices to make their lives more convenient and enjoyable.
Tablets from Best Buy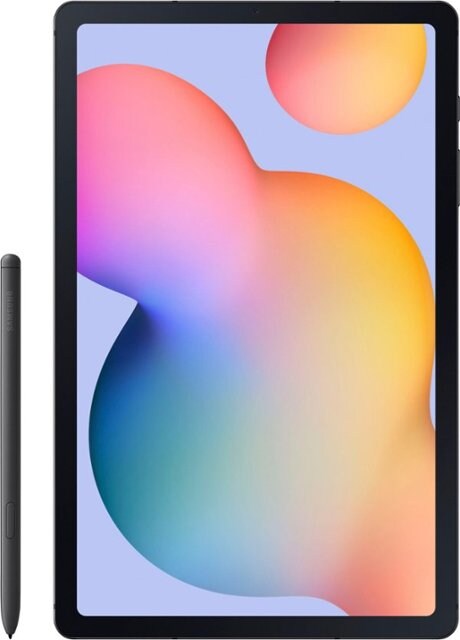 Elevate your Diwali celebrations with the Samsung Galaxy Tab S6 Lite (2022) 10.4" 64GB in elegant Oxford Gray. This versatile tablet is perfect for keeping you connected with loved ones through video calls, streaming festive movies, and managing your Diwali shopping list with ease. Don't miss out on the ultimate Diwali companion; shop now at Best Buy and immerse yourself in the festivities like never before!
Headphones from Newegg
Let the rhythm play with the Soundcore by Anker Life Q30 Hybrid Active Noise Cancelling Headphones. Whether you're enjoying traditional music, tuning into virtual gatherings, or seeking a tranquil escape from the festivities, these headphones offer Hi-Res Sound, 40 hours of playtime, and crystal-clear calls. Embrace the joy of noise-free, immersive audio this Diwali – shop now on Newegg and enhance your festive experience today!
Find the Perfect Diwali Gift with MyUS
Diwali is a time to cherish the company of family and friends, and thoughtful gifts play a significant role in expressing your love and best wishes. With a MyUS account, you can easily access a wide range of products from global retailers, making it convenient to send unique and meaningful gifts to celebrate the Festival of Lights.
Whether it's traditional Diwali decor, jewelry, fragrances, or modern gadgets, you can find the perfect gifts to make this Diwali truly special for your loved ones. Embrace the spirit of Diwali, light up lives, and celebrate the triumph of good over evil with these wonderful gift ideas from MyUS.
How Does MyUS Work?
Our easy online registration will help you select and choose the best membership option to help you get the products and brands you love from the US. Over 7.7 million members worldwide trust MyUS with their international shipping needs - especially during the holiday season!
We always aim to bring our members the best shopping options available, but some of the products featured in this post may have purchase restrictions. Please visit the merchant's terms of sale, shipping guidelines, and terms and conditions to find more information.