Holiday Gift Guide for Kids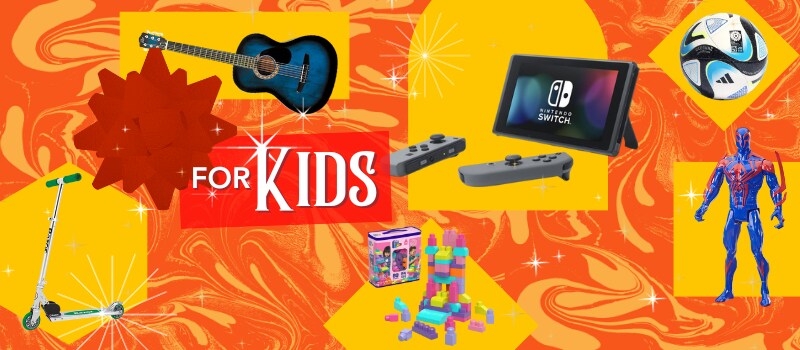 The holiday season is a magical time, especially for children. It's a time for laughter, joy, and the thrill of unwrapping gifts. Finding the perfect present for the children in your life can be both exciting and challenging. That's why we've put together this comprehensive holiday gift guide for children, categorized by age range, to make your holiday shopping a breeze.
Plus, we've included a list of popular US online retailers that MyUS members can purchase from, ensuring that you can make this holiday season special for your little ones no matter where you are in the world.
Infants & Toddlers (0-2 years)
Delight your little ones with our carefully curated gift ideas for infants and toddlers. This age-appropriate selection, from plush toys to board books, is designed to spark joy and engage their developing senses during the holiday season. Discover the perfect presents and learn about top US online retailers for MyUS members to make the gift-giving magic happen.
Plush Toys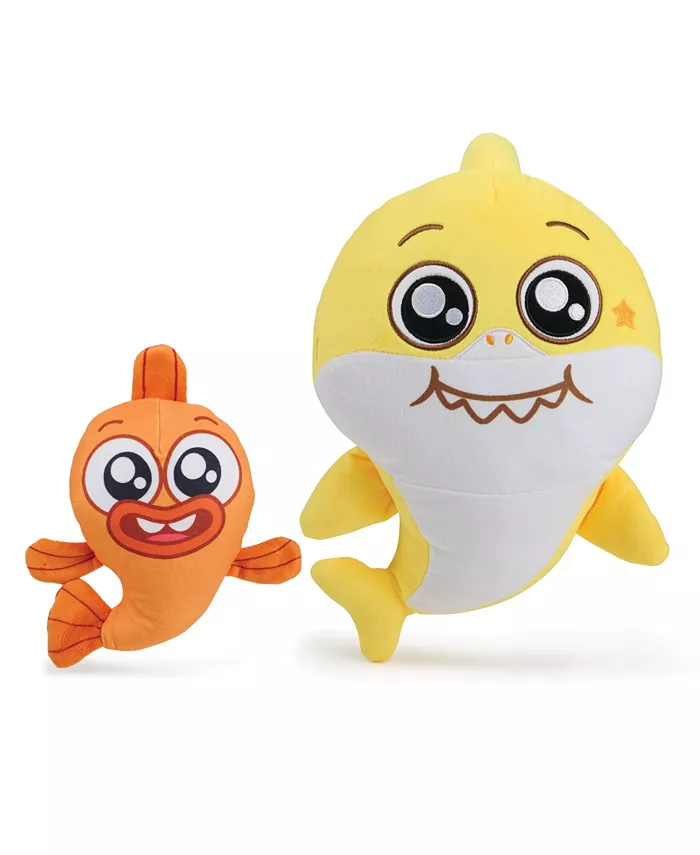 Bring endless joy to the littlest ones on your list with the adorable Baby Shark Basic Plush, complete with fun sounds, and the charming William 7" Basic Plush. These plush toys are perfect for infants and toddlers, making for an ideal addition to our carefully curated selection of age-appropriate holiday gifts.
Explore these lovable options and other toys that Toys'R'Us has to offer.
Board Books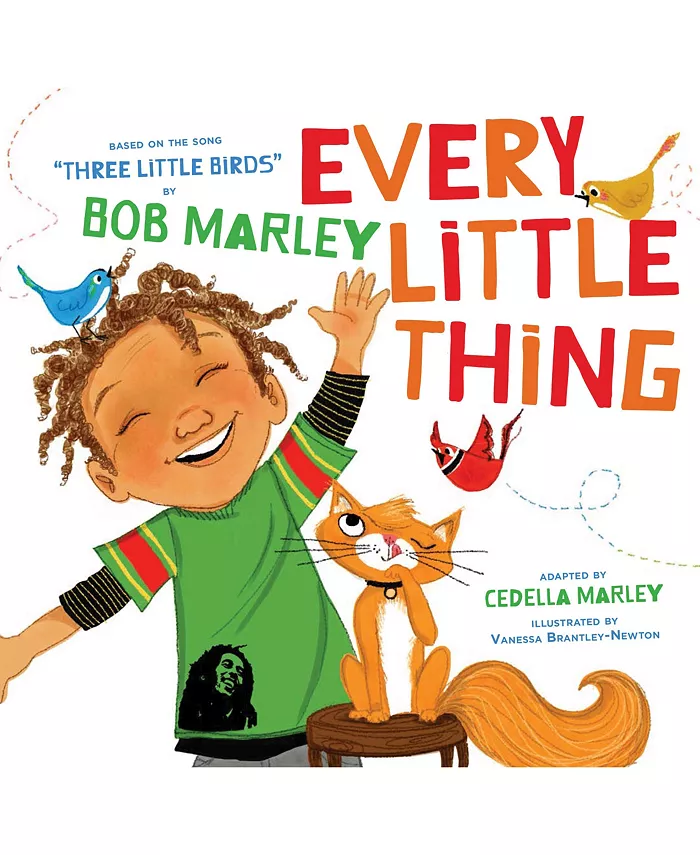 Introduce your youngest family members to the joy of reading with the "Every Little Thing Board Book," a wonderful addition to our holiday gift guide for infants and toddlers. This sturdy and beautifully illustrated book is perfect for ages 0-2 and makes a delightful gift that will foster a love for stories from an early age.
Explore this charming book and discover more gifts for children at Macy's.
Stacking Toys
For infants aged 6+ months, the Sassy Stacks of Circles stacking ring STEM learning toy is an ideal choice. This colorful and engaging 9-piece set provides hours of fun and promotes cognitive development, making it a perfect addition to our Infants and Toddlers gift guide.
Discover this must-have gift and more for the youngest members of your family during the holiday season. Explore other stacking toys Amazon has to offer.
Baby Mobiles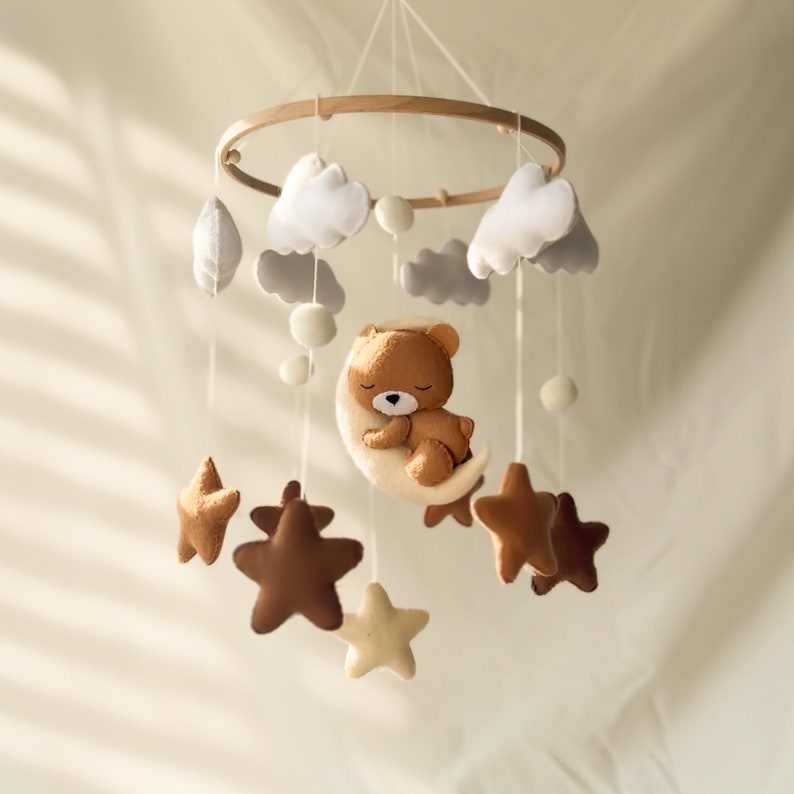 Elevate your little one's nursery with the enchanting Teddy Bear Baby Mobile, a delightful addition to any crib. This felt nursery mobile not only soothes and entertains but also makes for a perfect baby shower gift, ensuring the holiday season is filled with wonder and comfort.
Discover this charming gift idea and explore other mobile options on Etsy.
Preschoolers (3-5 years)
Discover the perfect gifts to delight and engage your little ones aged 3 to 5 this holiday season. From building blocks to colorful puzzles and arts and crafts supplies, our guide has age-appropriate presents that will inspire their creativity and learning. Plus, MyUS members can easily shop from popular US online retailers to make this holiday truly magical for your preschoolers.
Building Blocks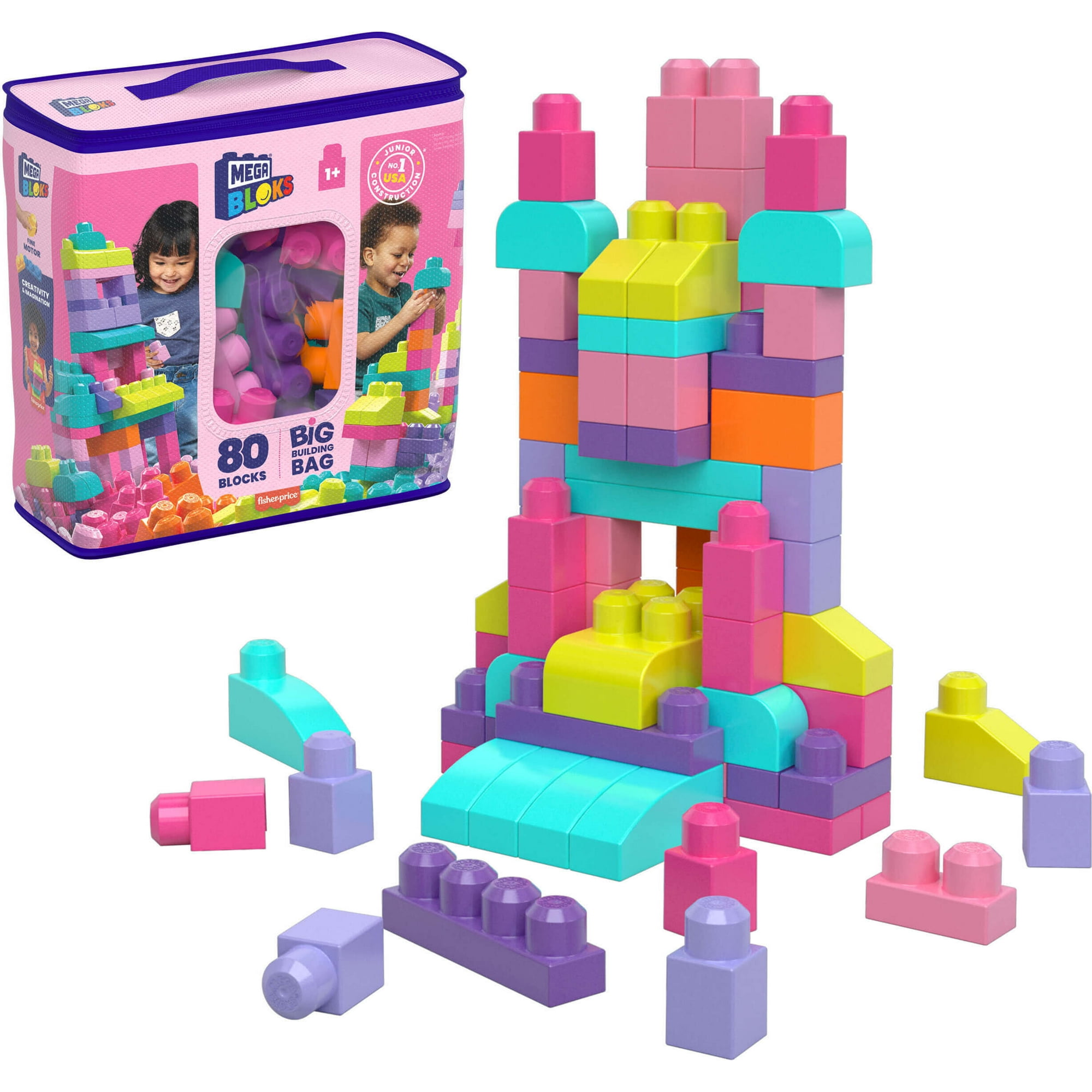 Introduce your toddler to endless fun with this delightful gift. The Mega Bloks Big Building Bag comes with 80 pink blocks, perfect for little hands, and it includes storage, ensuring both entertainment and organization. MyUS members can easily find this colorful, creative set in Walmart's online store to brighten their little one's holiday season.
Puzzles
Get your child the NASHRIO Wooden Puzzles for Toddlers, a set of 6 delightful animal-themed jigsaw puzzles that are perfect for children aged 2-5 years. These educational and entertaining puzzles make an ideal gift for both boys and girls, stimulating their problem-solving skills while providing hours of fun.
Art Supplies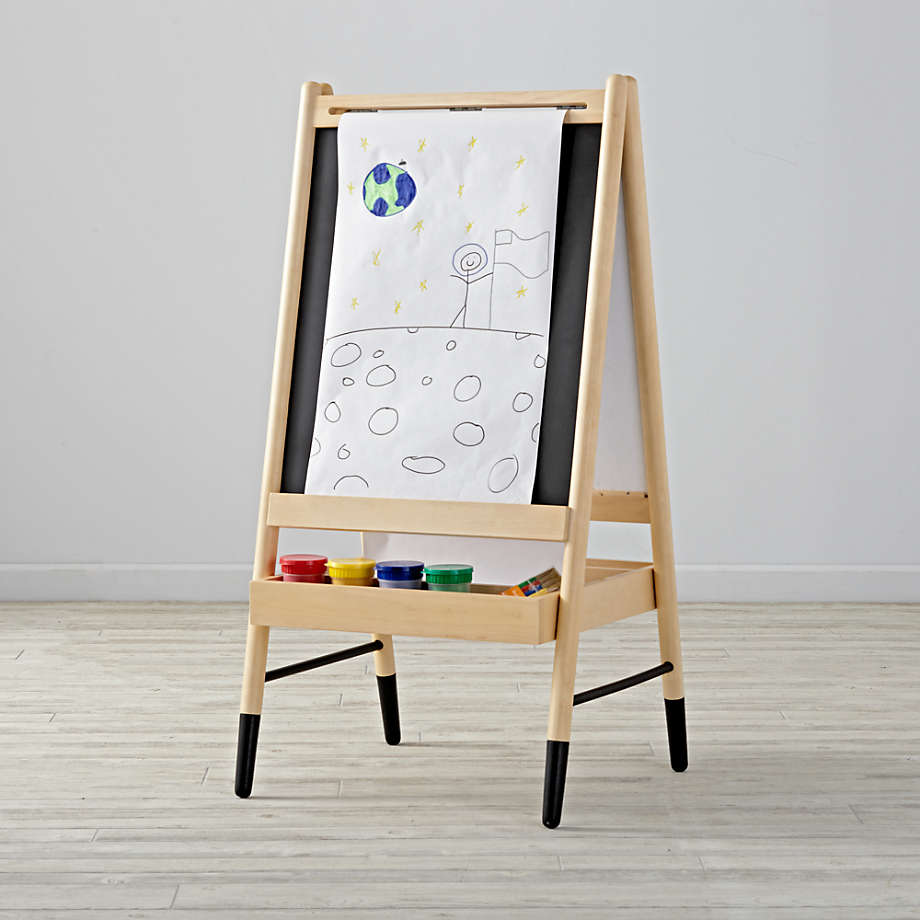 Elevate your child's artistic journey with a Wooden Kids Art Easel, a wonderful addition to our holiday gift guide. Ideal for preschoolers aged 3-5, this easel provides a canvas for their imagination to flourish, offering a platform for painting, drawing, and creative expression. MyUS members can conveniently find this gift at various popular US online retailers, ensuring your little artist's holiday season is filled with color and creativity.
Dress-Up Clothes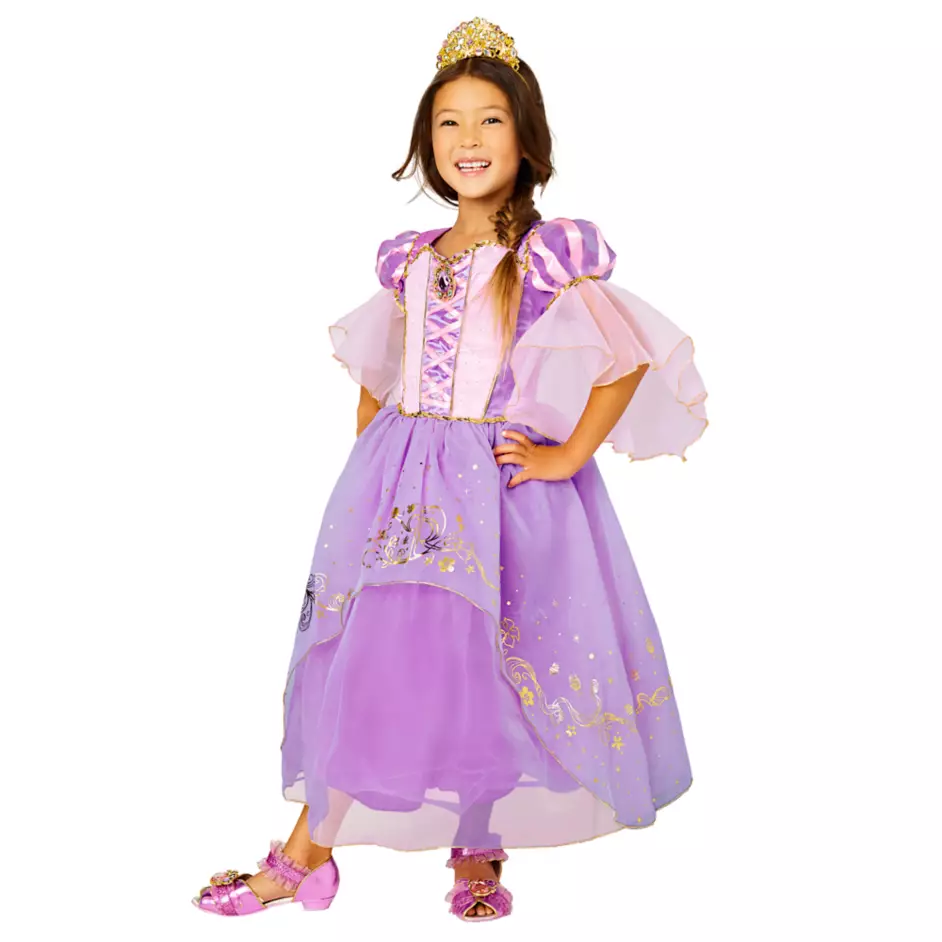 Let your child's imagination soar with an enchanting Rapunzel costume inspired by Disney's Tangled. This delightful outfit is a perfect addition to our holiday gift guide for preschoolers (3-5 years), allowing them to enter the magical world of Rapunzel and Flynn Rider while celebrating the season in style. MyUS members can easily find this costume at popular US online retailers, making it a wonderful addition to your little one's holiday wish list.
Early School-Age (6-9 years)
Discover the perfect gifts for kids aged 6 to 9 in our comprehensive holiday gift guide for children. From classic board games to science kits and outdoor toys, we've curated a list of age-appropriate presents to make this holiday season extra special for the little ones in your life.
Board Games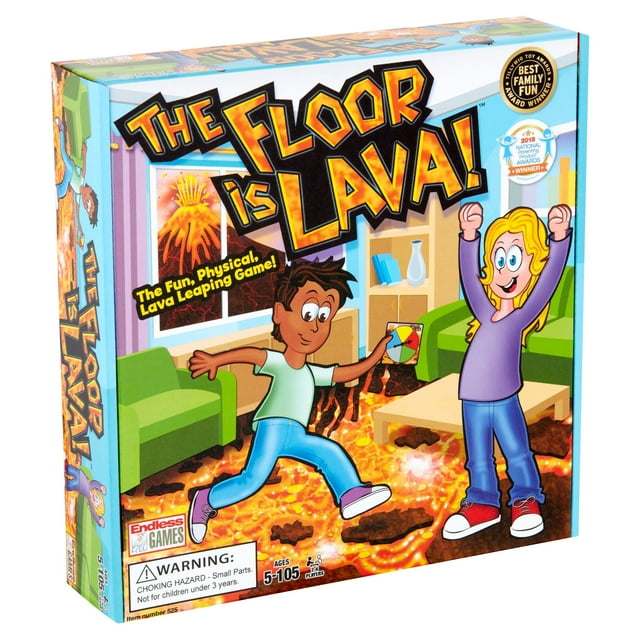 Elevate family fun with "The Original The Floor Is Lava! Game" by Endless Games. This interactive game isn't just for kids – it's a blast for adults too! Jump from cushion to cushion, dodge the imaginary lava, and bring out your inner adventurer, creating memorable moments with loved ones. Whether you're shopping for the little ones or planning a thrilling game night, this game promises endless excitement for all ages.
Action Figures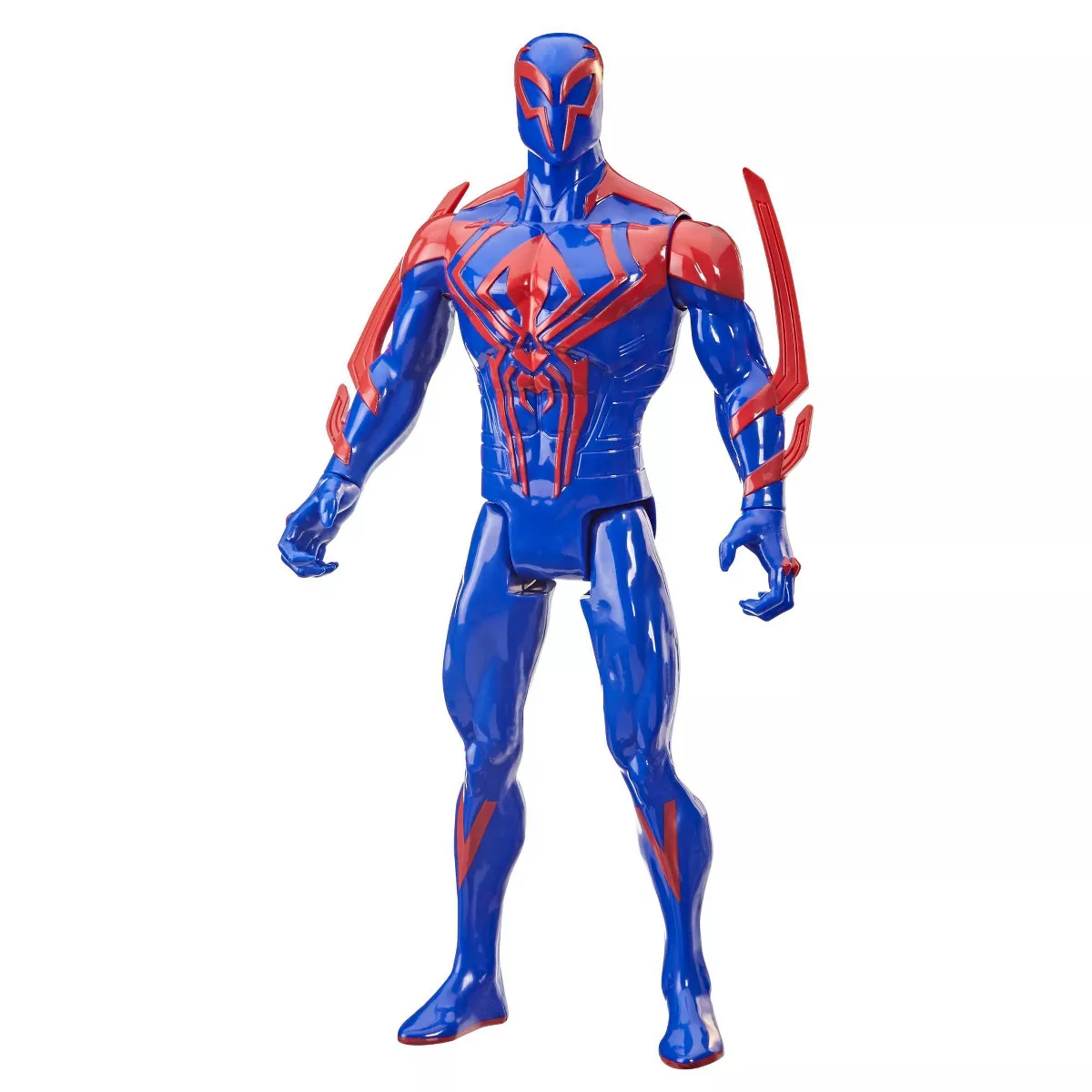 Looking for the perfect gift for a young superhero fan? The Marvel Spider-Man: Across the Spider-Verse Spider-Man 2099 Action Figure is an excellent choice. With incredible attention to detail, this action figure will bring hours of imaginative play to kids and collectors alike, making it a fantastic addition to any Spider-Man fan's collection.
Scooters
Get your child excited to be active with the Razor A Kick Scooter for Kids - a lightweight, foldable scooter with a durable aluminum frame and adjustable handlebars. This sleek and stylish scooter is the ideal gift for active children, providing hours of fun while keeping them active and outdoors. Make their holiday season memorable with this fantastic gift choice!
Preteens (10-12 years)
Looking for the perfect gift for preteens aged 10 to 12? Our comprehensive holiday gift guide has you covered with a curated selection of tech gadgets, art supplies, musical instruments, and engaging DIY kits that will inspire creativity and learning.
Tech Gadgets
This cutting-edge 3D printing pen is perfect for unleashing creativity in teens and adults alike. With a sleek 2023 model in classic black, it comes with free refill filaments, a stencil book, and a handy getting-started guide. Let your imagination run wild and bring your ideas to life with this innovative and artistic tool.
Musical Instruments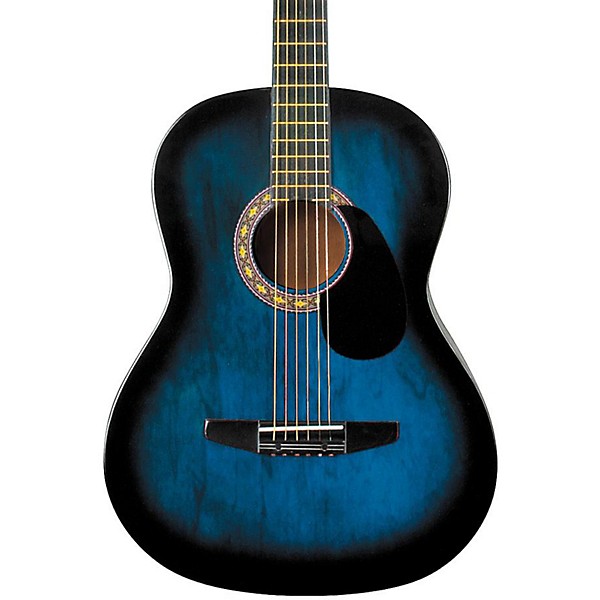 The Rogue Starter Acoustic Guitar in Blue Burst is an ideal holiday gift for preteens (10-12 years) who have a budding interest in music. Its striking blue burst finish captivates their imagination, and the high-quality construction ensures a delightful and tuneful introduction to guitar playing. Whether they're aspiring musicians or just looking for a new hobby, this stylish and affordable instrument will make their holidays harmonious.
DIY Kit
Elevate your reading nook with our Storybook DIY Kit – a delightful gift that combines intricate wooden puzzles with functional reading lights. Unleash your inner bookworm as you assemble these enchanting pieces, illuminating your favorite stories with a touch of magic. This kit transforms reading into a captivating adventure, perfect for book lovers of all ages.
Teenagers (13-18)
Shopping for teenagers can be challenging, but our holiday gift guide has covered you! From the latest video game consoles and trendy fashion to top-notch reads and sports equipment, finding the perfect gift for your teen is easier than ever. And remember, you can explore even more gifting ideas for teens by checking out the Teen's Gift Guide available on MyUS. Happy shopping!
Video Game Consoles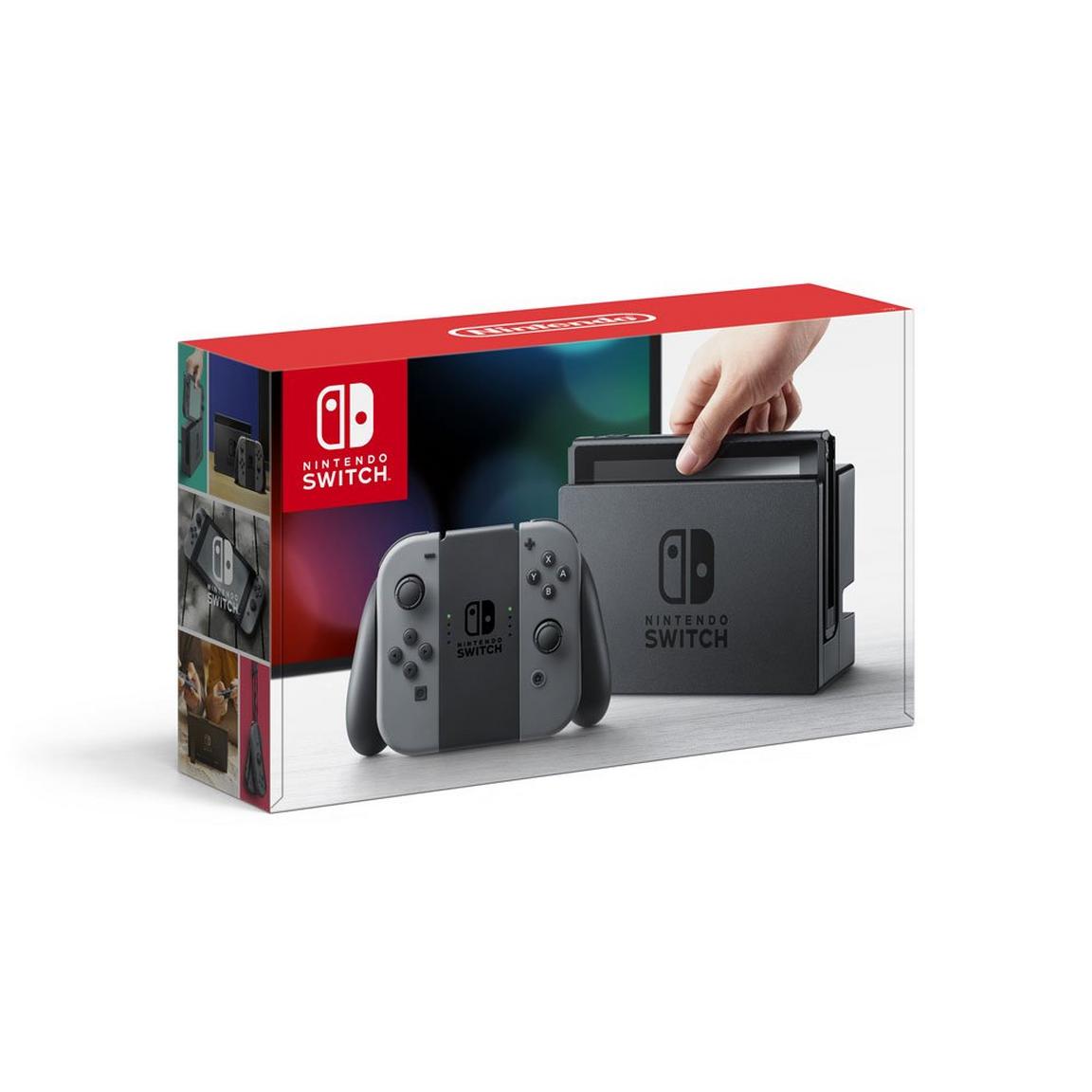 Discover the ultimate gaming gift for teenagers this holiday season with the Nintendo Switch Console with Joy-Con Controller (Previous Model). Perfect for endless gaming adventures, it offers immersive experiences, from action-packed titles to multiplayer fun. A fantastic choice to keep your teen entertained and thrilled, now available at great prices!
Fashion & Accessories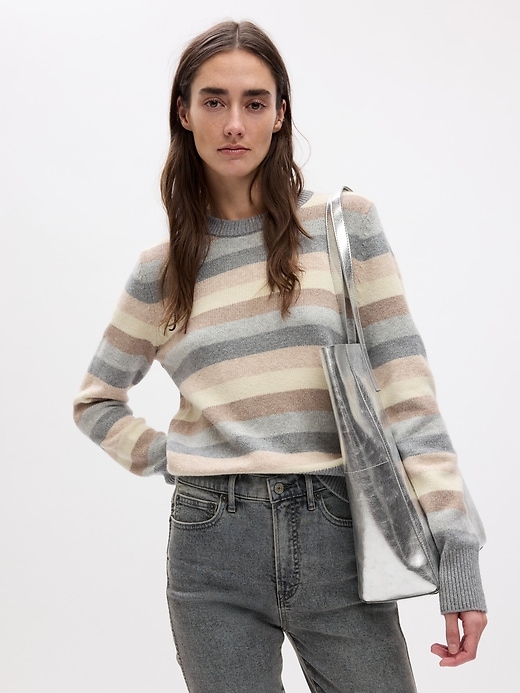 Elevate your preteen's winter wardrobe with the CashSoft Crewneck Sweater in Neutral Stripe from GAP. This cozy, stylish sweater is the perfect gift to keep them warm and on-trend during the holiday season, making it a must-have addition to their clothing collection.
Books
Elevate your preteen's love for reading this holiday season with "The Inheritance Games, Deluxe Edition." This deluxe edition is the perfect gift for young bookworms, offering an exclusive Barnes & Noble experience that combines mystery and excitement, making it an ideal addition to any young reader's bookshelf. This engaging novel will captivate their imagination and keep them turning pages long after the holiday season has passed.
Sports Equipment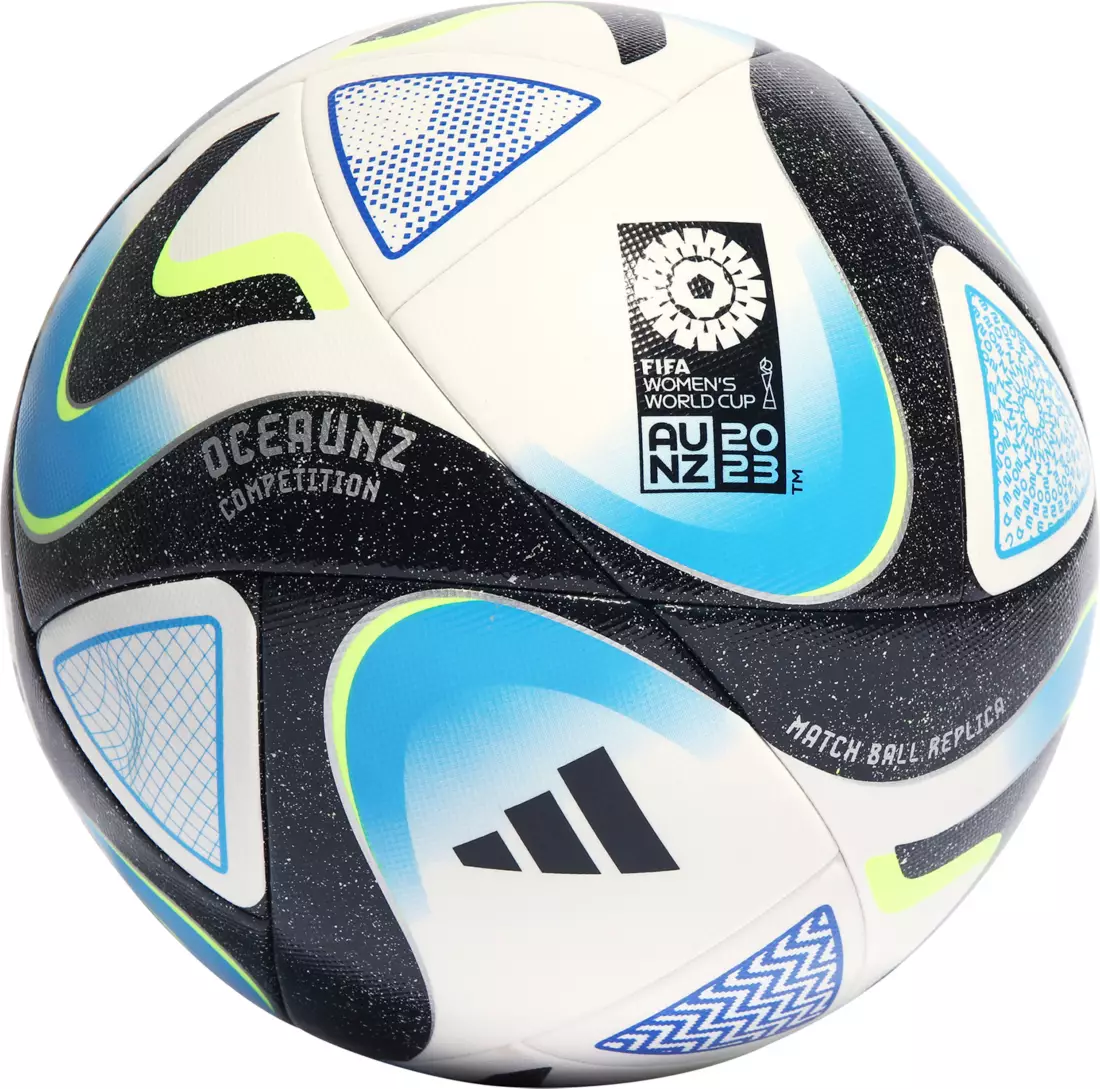 Elevate the excitement of the upcoming FIFA Women's World Cup 2023 with the Adidas Oceaunz Competition Match Ball. Designed to meet the highest performance and durability standards, this official match ball is perfect for budding soccer stars aged 10-12 and beyond. Give your preteens a gift that will bring the thrill of the game right to their fingertips and inspire their soccer dreams this holiday season.
Online Retailers for Your Holiday Shopping
Now that you have a great list of gift ideas for children, where can you purchase them, especially if you're a MyUS member? Here are some popular US online retailers to help you find the perfect gifts:
Amazon: Amazon has a vast selection of toys, games, electronics, and clothing for children of all ages.
Walmart: At affordable prices, Walmart offers a wide range of products, from toys to tech gadgets.
Target: Target is known for its great selection of toys, clothes, and home goods, making it a one-stop shop for holiday gifts.
Toys "R" Us: The iconic toy store has an online presence, offering an extensive selection of toys for all age groups.
Best Buy: Best Buy has the latest electronics and gaming gear for tech-savvy kids.
Etsy: If you're looking for unique and handmade gifts, Etsy is the perfect place to find one-of-a-kind items.
Barnes & Noble: For book lovers, Barnes & Noble has a wide range of books, from picture books to young adult novels.
Dick's Sporting Goods: Sports equipment, apparel, and outdoor gear can be found here for active kids.
GameStop: If you're shopping for a gamer, GameStop is the go-to place for video games and accessories.
Gap Kids: Find fashionable clothing and accessories for kids and teenagers at Gap Kids.
Interested in learning more? Learn how to shop and ship from your favorite US retailers.
Find the Perfect Christmas Present for the Children with MyUS
This holiday season, make the children in your life feel special with thoughtful and age-appropriate gifts. Whether you're shopping for infants or teenagers, our holiday gift guide has you covered. Plus, with the convenience of these popular US online retailers, MyUS members can easily purchase and ship these gifts to their loved ones, no matter where they are in the world. Happy holidays and happy gifting!
How Does MyUS Work?
Our easy online registration will help you select and choose the best membership option to help you get the products and brands you love from the US. Over 7.7 million members worldwide trust MyUS with their international shipping needs - especially during the holiday season!
Sign up for a MyUS account & begin shopping today!
We always aim to bring our members the best shopping options available, but some of the products featured in this post may have purchase restrictions. Please visit the merchant's terms of sale, shipping guidelines, and terms and conditions to find more information.