Holiday Gift Guide for Coworkers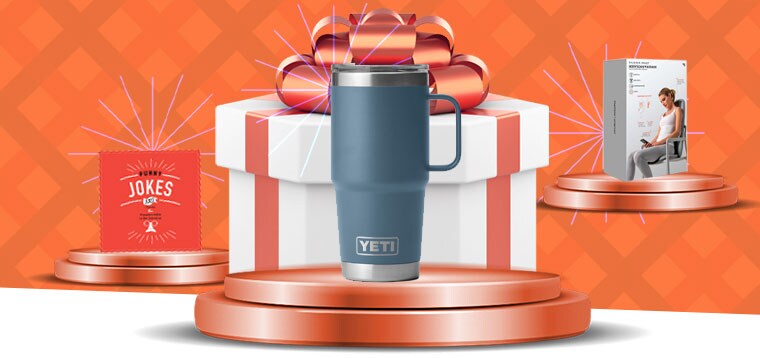 If you consider the people at your job your second family, you can't leave them out this Christmas season. Your coworkers and boss also need a little Christmas cheer during the holiday season. Everyone deserves something they can utilize daily to make work more relaxing as they put in their billable hours. We understand it can be a little tricky to find the perfect gift for someone you only see from 9 to 5 - Here's our gift guide for your coworkers.
The Planners
Do you have a friend or coworker who needs to pencil in time to relax on their schedule? These structured and organized professional loves planning and list-making. So why not get them more tools and items they can use to fuel their love of planning their day, week, or month?
2023-2024 Weekly, Monthly Planner, Lilac Medium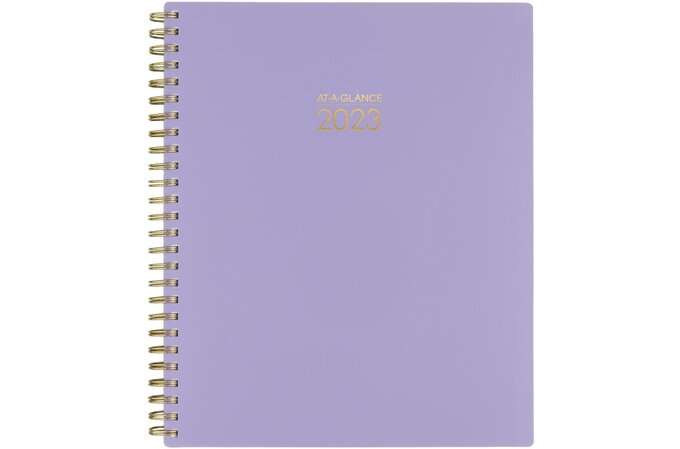 For the person who loves to jot down meetings and appointments, this AT-A-GLANCE Weekly Monthly Harmony Planner keeps all areas of their life organized. It is also a vision board, goal tracker, motivational coach, and personalized planning tool. This planner runs from January 2023-January 2024 and is filled with high-quality paper that resists ink bleed. If they also love color coding, the planner comes with repositionable stickers in 4 colors to help you track projects, events, and more.
Realspace™ Magnetic Dry-Erase Whiteboard, 36"x48"
Visual planners need a place to write lists, notes, and memos. This Realspace whiteboard has a magnetic surface that makes it easy to post messages, while the steel board and aluminum frame offer durability. It's easy to clean dry-erase surfaces to help prevent ghosting, and the included mounting hardware makes the most straightforward installation. The included market try keeps markets close at hand. Be sure to draw a smiley face on it to show some love and support.
TF Publishing Humor Monthly Wall Calendar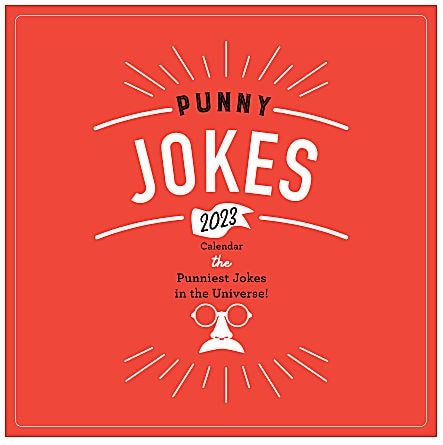 Add a pop of personality to the workspace with the TP Publishing Humor Monthly Wall Calendar. The big blocks allow room to schedule important meetings and events quickly. In addition, each month comes with several "punny" jokes that will put a smile on the face of any who enjoys receiving humorous jokes.
Always at Their Desk
Most people who work the usual 9 to 5 are often found at their desks, typing away, making calls, and so on. That can take quite a toll on the body, meaning they deserve a little rest between meetings, presentations, and projects. So here are some gift recommendations we believe would be perfect for helping your coworkers while they're hard at work.
Warming Foot Massager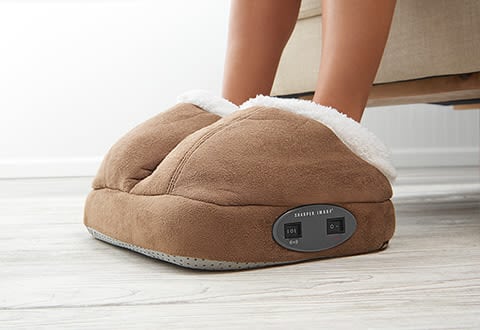 After a hard's day of work, or maybe even at their desk, a soothing massage from the Warming Foot Massager. With two gentle vibrations, anyone's aching feet will feel the release of tension while being wrapped in warm, fleeced-lined foot pockets. It also has an optional heat function that provides gentle warmth, perfect if the office space is often referred to as an icebox.
SmartSense Shiatsu RealTouch Massaging Chair Pad
They won't have to take an expensive trip to the spa to get a massage. With this SmartSense Shiatsu Massaging Chair Pad, they can still get work done while receiving a custom massage where they need it the most. The four gel nodes are flexible and naturally roll across your back. They are enhanced with RealTouch to stimulate fingers to deliver an authentic shiatsu massage.
Mirra Cascade Tabletop Relaxation Fountain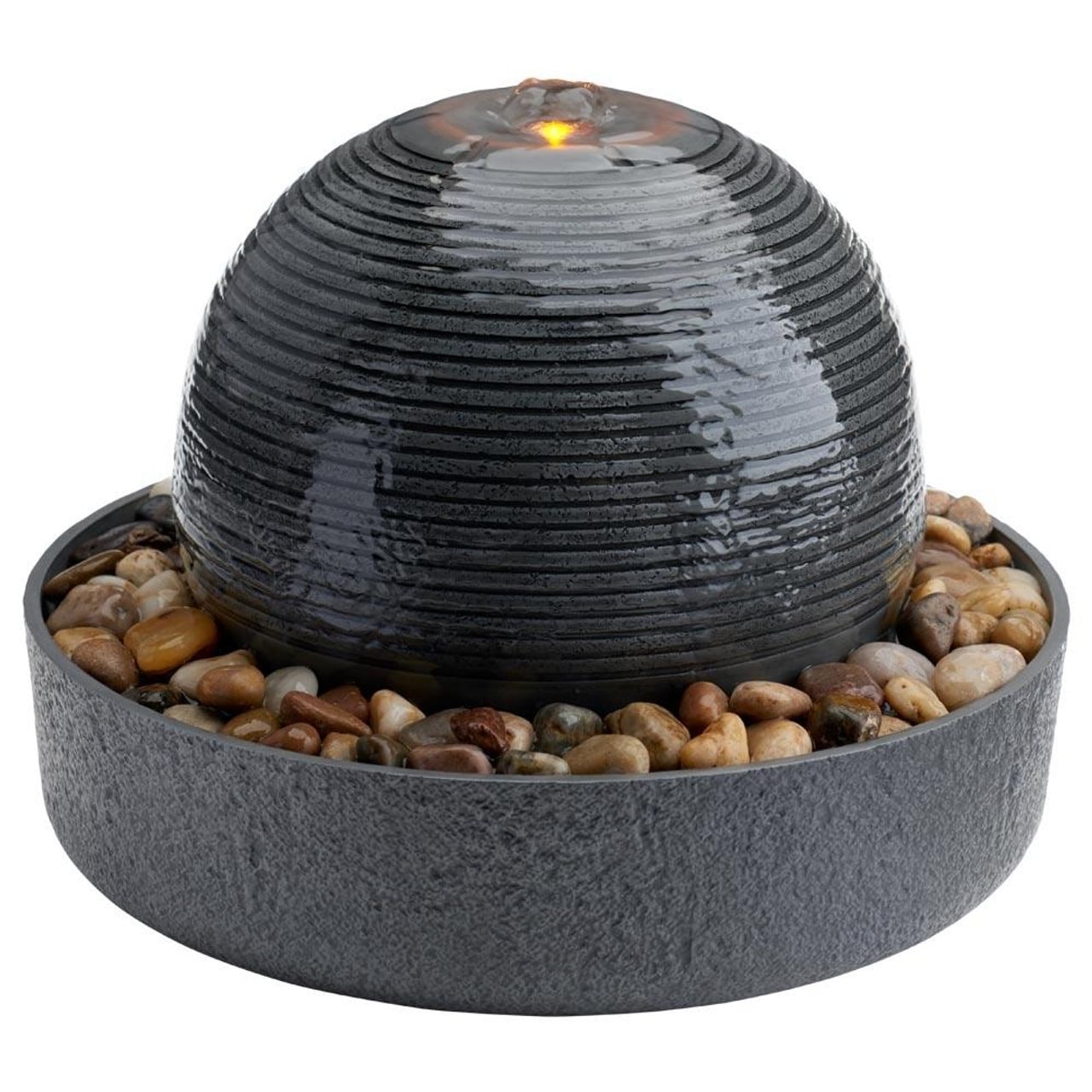 Help them feel instantly calmed by the unique, modern Cascade Relaxation Fountain by Mirra with its pleasing symmetrical design. The underwater lighting creates a soft reflection of flowing water as it cascades over the rocks. This gift is perfect for setting the tone for the beginning of relaxation and kicking back to enjoy. It's not loud, and the visual can help them feel calm during a hectic day.
Traveling for Work
There are plenty of careers today that involve traveling for projects and other critical work-related events. Do you have a friend who is often on the road for tradeshows? Get them something this holiday season that they can use on their travel, whether by plane or car. Here are some great gifts you can give that particular person who is always on the go for the name of their job or business.
Tripped Travel Gear Toiletry Bag Kit Set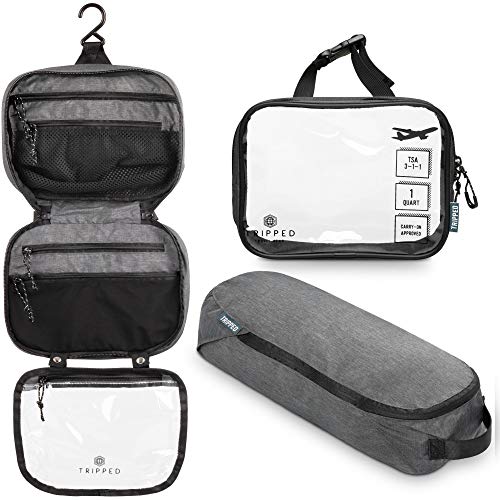 For the coworker who travels to make the sale or support the clients first-hand. Give them an item they can use to keep all their personal belongings together. This toiletry bag kit set is perfect for storing their necessities.
Travelpro Essentials™ Leather Passport Cover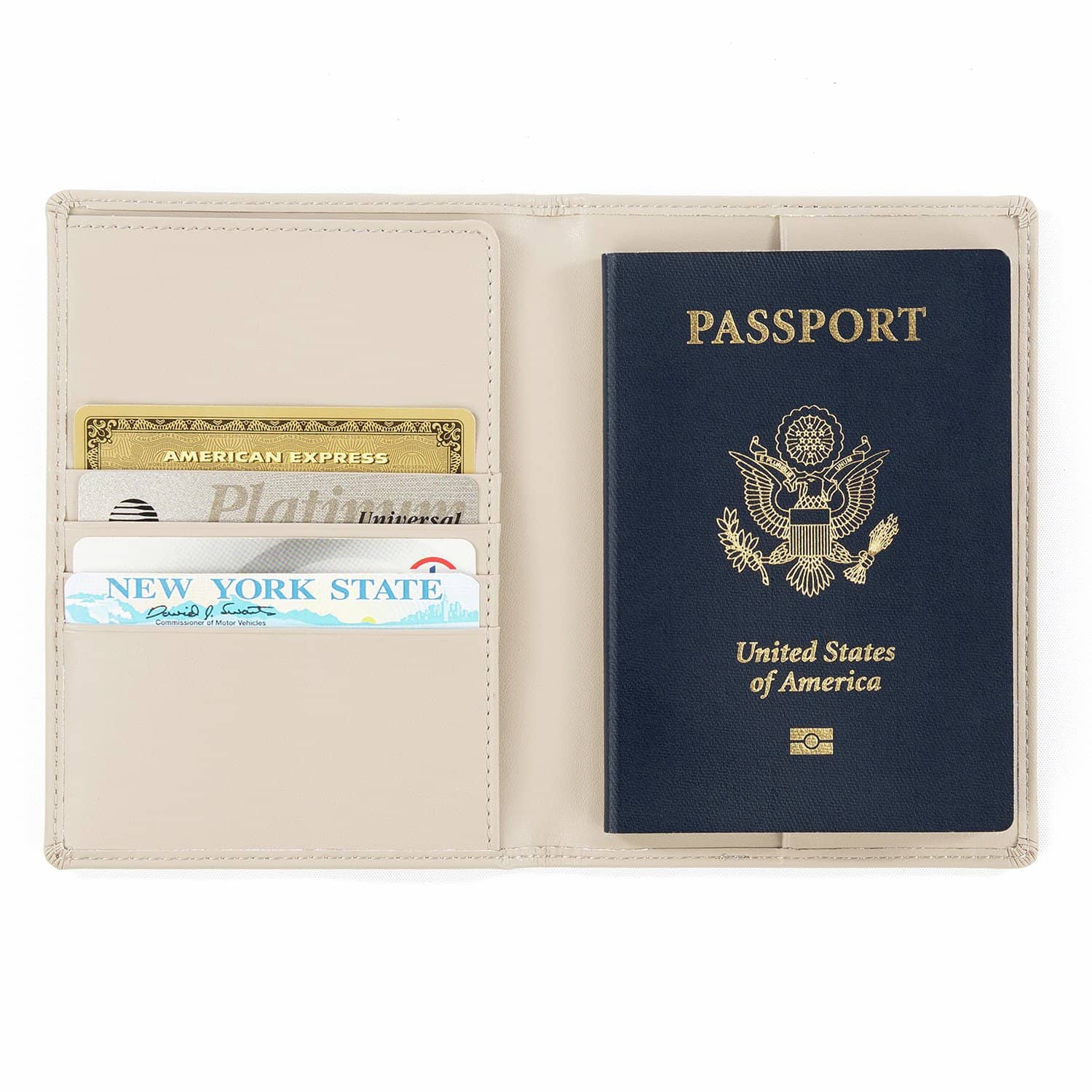 Gift your coworker something they can utilize all the time on the go. With this Leather passport cover, they can keep their personal information safe. It's perfect for protecting a passport, four credit cards, and personal information with its built-in Travelpro ID TheftBlock to protect from theft scanners. So help your coworker feel covered on their next business trip.
Yeti Rambler 20 oz Travel Mug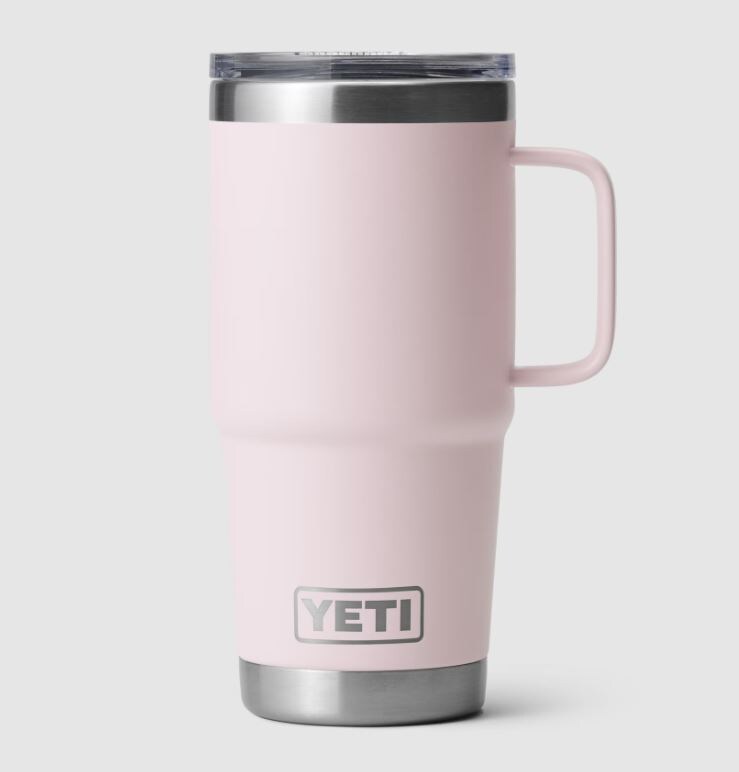 Help your coworker go green and help them save money on purchasing small cups of coffee with this durable Yeti Travel Mug. Perfect for keeping coffee and tea warm or a refreshing beverage cool for hours. This double-duty, on-the-go drink handler is topped with the Rambler Stronghold Lid - a leak-resistant, twist-on upgrade backed with dual-slider magnet technology.
Always in Business Attire
Do you have that friend or loved one who always shows up in business attire? They are ready for an emergency meeting to be held at any moment! They must love the professional look; therefore, their gifts should adhere to their stylish fashion sense. Here are some gifts you can give that they can use daily with their attire.
Steve Madden's Women's Cotton Crepe Duster Ruffle Kimono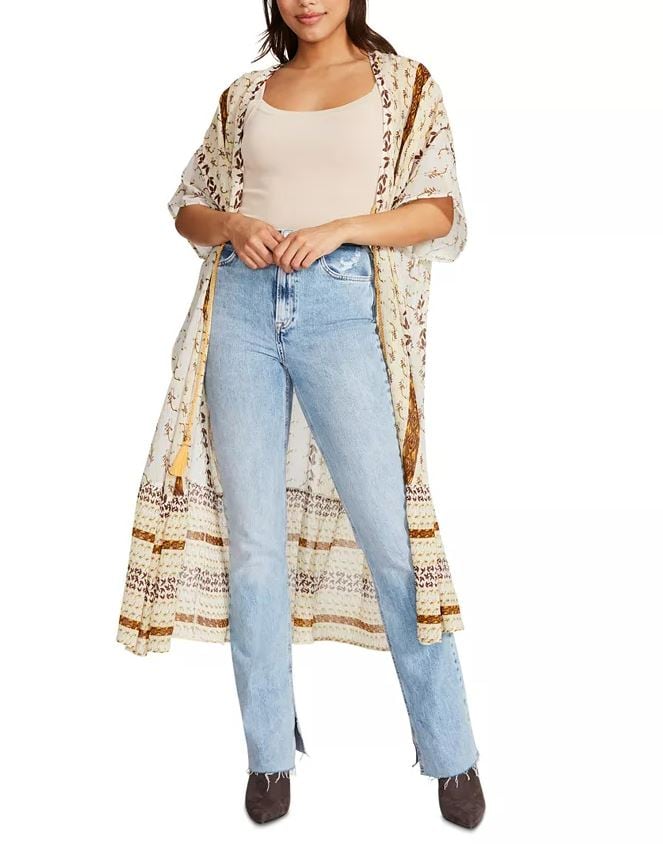 Perfect for your coworker who loves dressing in Boho-style business casual attire. This fashion-forward duster-length cotton crepe Kimono from Steven Madden can tie any outfit together. It will make them feel stylish and stand out from the crowd as they make their way through the office.
Cascade Cotton Flight Bag
This unisex flight bag is a fashionable way to keep your essentials close by and organized. The compact silhouette and embroidered logo on the bag make it a stylish accessory that men and women alike can sport in the office or on the go in their busy lives. It ties together well with business casual attire and suits.
Egara Socks, Ho Ho Ho
Perfect for the coworker who always wears fashionably eccentric socks! Add a festive finish to their look with these comfy cotton socks from Egara featuring Santa waving from the rooftop. Provide them with socks they can't wait to use during the holiday season! There are also four other designs to choose from if you wish to provide a variety of festive socks for your favorite coworker or boss.
Water Cooler Loungers
There's always that one person whose escape from the hectic environment is to slip into the break area to gather their composure. It's a great place to get to know your coworkers, eat lunch, and relax. So if you have a coworker who enjoys their time by the water cooler, give them gifts that can brighten their day even before they can brew their favorite cup of coffee.
Sorry I Was On Mute Black Coffee Mug
Get a gift that will make your coworker laugh - especially if they're the one who always mutes themselves on Zoom. This 18 oz "Sorry I was on mute" Mug is the perfect gift to make your coworker giggle or remind him to check his online meeting settings. Microwave and dishwasher safe, this relatable gift is ideal for coworkers who work at the office or from home.
IONMUG & Charging Coaster
Is your coworker or boss constantly running back to the break area to reheat their cup of coffee, tea, or cocoa? Save them time and purchase a gift that can keep their drink warm for up to three hours without having to leave their desk. The 12 oz Ionmug & Charging Coaster is a great gift for someone who has a bad habit of letting their drink go cold.
Customized Photo Gallery Mug from Shutterfly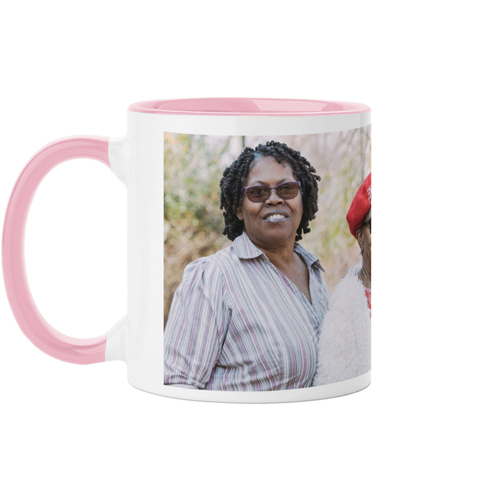 Share a memory with this unique Mug, perfect for hot beverage drinkers. With the Photo Gallary Mug from Shutterfly, you can constantly remind your boss or coworker of a favorite work memory. Add your favorite photo of your team, your coworkers, or yourself for laughs, and gift it to your office buddy, so they are constantly reminded of the good times. Just upload a digital copy of your favorite images, pick a layout, select the mug size of 11 oz or 15 oz, and choose a mug color - and the rest will be taken care of by Shutterfly.
Find the Perfect Gift for Your Coworkers with MyUS
There are hundreds of stores in the US that may have the perfect gift for any of your coworkers ready to be purchased. By signing up for a MyUS address, you can buy any gifts from almost any retailer in the US and send them directly to your doorstep anywhere around the world. It's an easy process and will have you shopping within minutes!
How Does MyUS Work?
Our easy online registration will help you select and choose the best membership option to help you get the products and brands you love from the US. Over 7.7 million members worldwide trust MyUS with their international shipping needs - especially during the holiday season!
Sign up for a MyUS account & begin shopping today!
We always aim to bring our members the best shopping options available, but some of the products featured in this post may have purchase restrictions. Please visit the merchant's terms of sale, shipping guidelines, and terms and conditions to find more information.