Holiday Gift Guide for Her
The air is getting colder, and the scent of cinnamon and pine fills the atmosphere - the holiday season is just around the corner! As you gear up for the festivities, the pressure is on to find the perfect gifts for the special woman in your life. To make your holiday shopping a breeze, we've compiled an extensive gift guide tailored to various personalities, along with insider tips on how to access the best deals through MyUS.
Our curated Christmas gift guide features stores you can ship with a MyUS account. Shop unique gifts all the way from the States and save on international shipping because you're a MyUS member. Let's get started!
The Fashionista
For the fashion-forward woman who always steps out in style, consider these chic and trendy options:
Statement Coat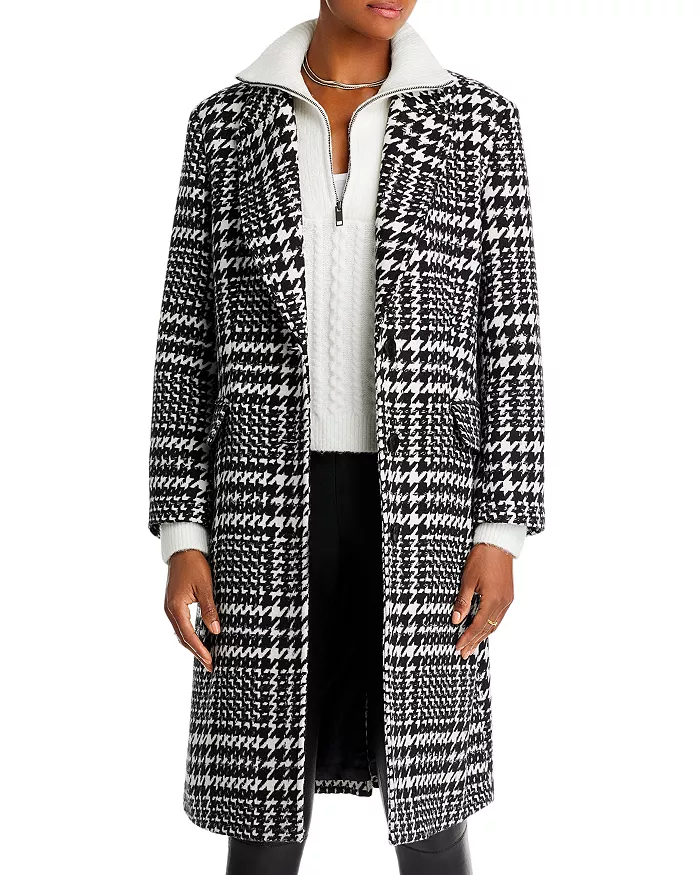 Elevate her winter wardrobe with the AQUA Knee Length Coat - a 100% exclusive piece that seamlessly blends fashion and warmth. This meticulously crafted coat, available only through select retailers, combines timeless style with contemporary flair, making it the perfect gift for the fashionista who embraces sophistication and exclusivity. Wrap her in luxury and style as she steps out confidently into the chilly season.
Elevate her winter wardrobe with a luxurious Nordstrom or Bloomingdale's statement coat.
Designer Handbag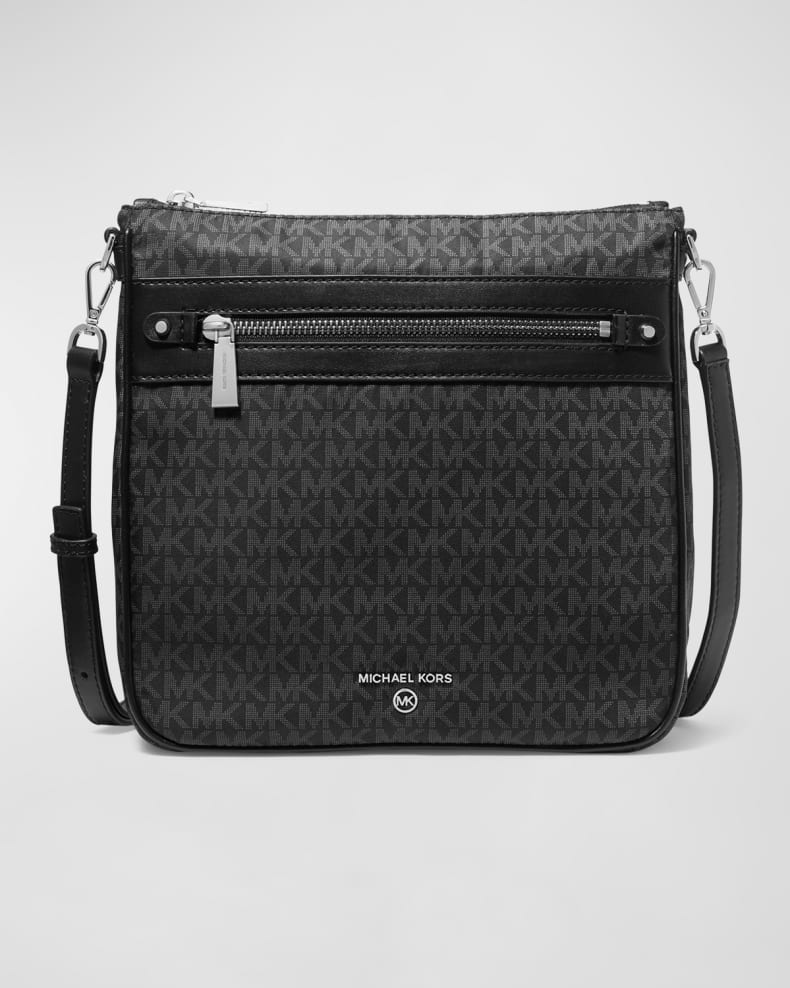 Add to her style with the Michael Kors Large North-South Monogram Crossbody Bag. This elegant and versatile bag combines signature monogram print with high-quality craftsmanship, making it a perfect accessory for her to carry her essentials in a timeless fashion, whether on a casual day out or a night on the town. Give her the gift of luxury and practicality in one stunning package.
Surprise her with a classic designer handbag from Saks Fifth Avenue or Neiman Marcus.
Stylish Activewear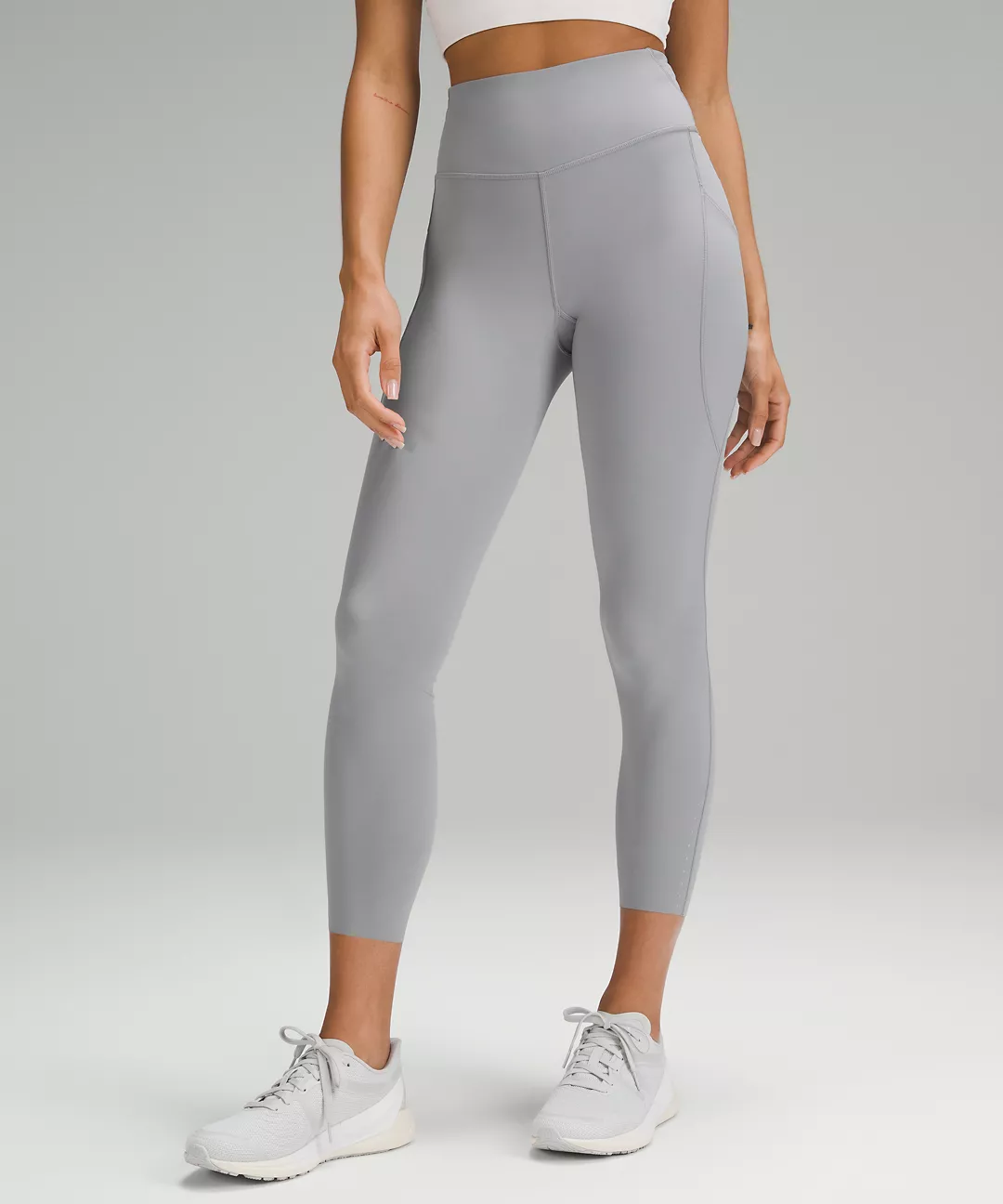 Experience the epitome of comfort and performance with the Fast and Free High-Rise Tight 25" Leggings with Pockets. These sleek and stylish leggings, available at Lululemon, provide exceptional comfort with a high-rise fit and a 25-inch inseam, ensuring a flattering silhouette. Plus, the added convenience of pockets makes them the perfect companion for workouts and casual outings, offering a blend of performance and versatility in one chic package.
If she's into fitness, Lululemon and Athleta offer high-quality activewear that seamlessly blends fashion and function.
The Tech Enthusiast
For the woman who always has the latest gadgets and loves staying connected:
Smartwatch
Gift her the Apple Watch Series 9 this holiday season. This cutting-edge smartwatch seamlessly blends style and functionality, featuring a sleek Midnight Aluminum Case paired with a comfortable Midnight Sport Band. With advanced GPS capabilities and a stunning 45mm display, it's the perfect gift for the tech-savvy woman who values both form and fitness in her everyday life.
Gift her a stylish smartwatch from Apple or Samsung, available at Best Buy.
Wireless Earbuds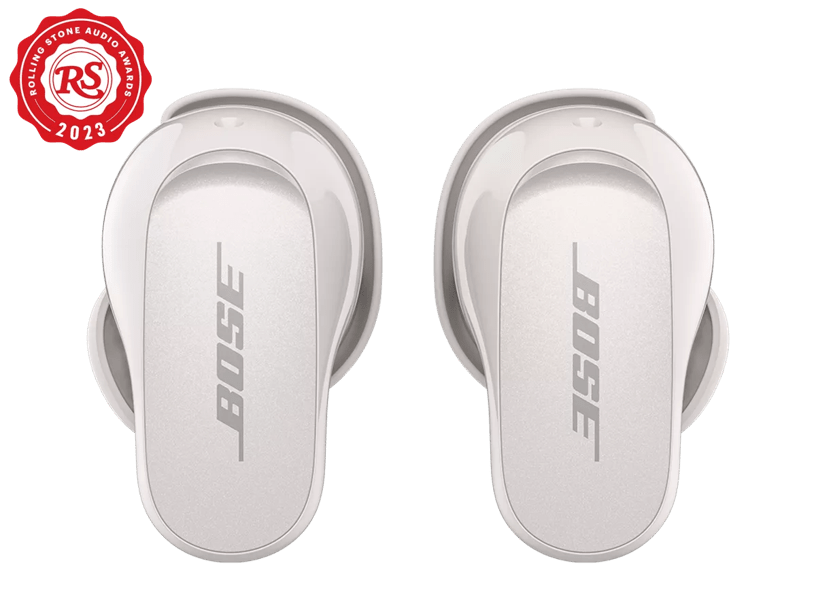 Indulge her senses in the world of pristine audio with the Bose QuietComfort Earbuds II. Elevate her listening experience with industry-leading noise-canceling technology, immersive sound quality, and a secure, comfortable fit. Perfect for the woman who values both style and substance, these earbuds offer a seamless blend of cutting-edge technology and elegant design.
Bose and Sony offer top-notch wireless earbuds perfect for the audiophile in her.
Digital Camera
Capture every moment in stunning detail with the Canon PowerShot G7 X Mark III Digital Camera in sleek black. Boasting a 20.1-megapixel CMOS sensor and DIGIC 8 image processor, this compact camera delivers exceptional image quality and 4K video recording. With its impressive capabilities, intuitive touchscreen, and compact design, the Canon PowerShot G7 X Mark III is the perfect gift for photography enthusiasts who crave portability and professional-grade performance.
Capture memories with a state-of-the-art digital camera from B&H Photo Video.
The Home Decor Maven
For the woman who takes pride in creating a cozy and aesthetically pleasing home:
Customizable Wall Art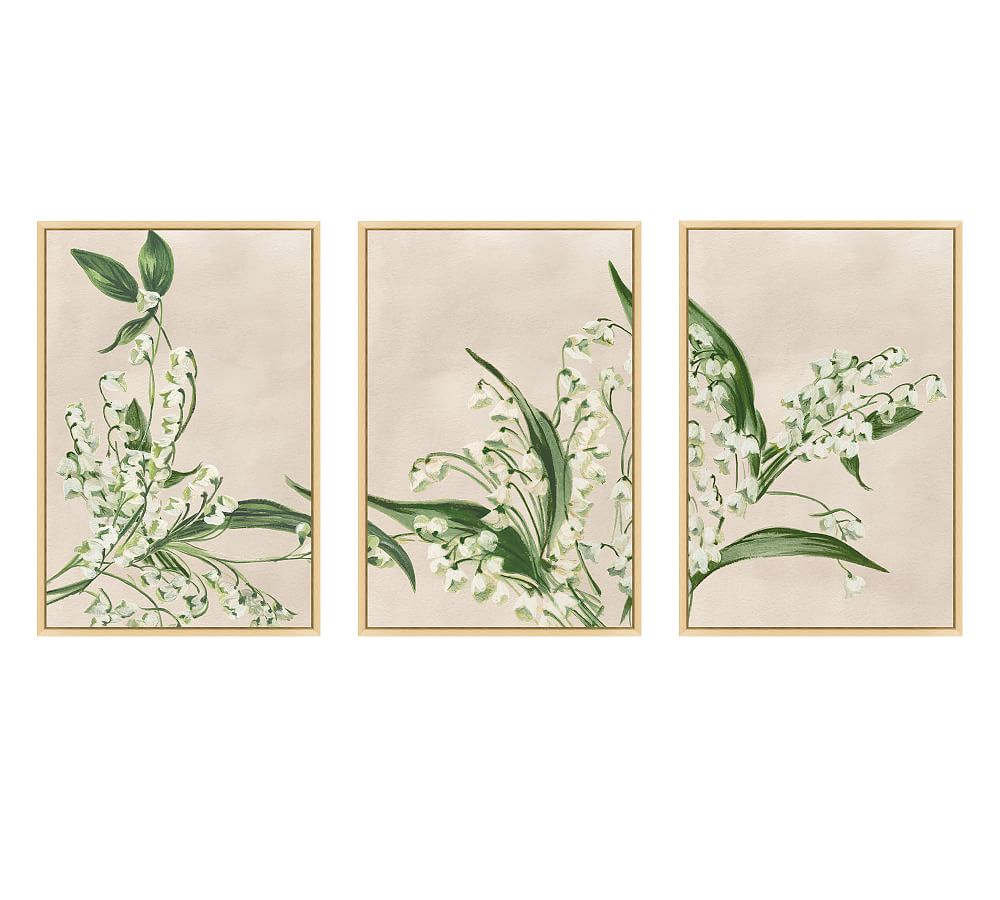 Transform her living space into a blooming oasis with the Floral Garden Framed Wall Art by Monique Lhuillier. This exquisite piece, crafted by the renowned designer, showcases delicate flowers in a stunning arrangement, adding a touch of elegance to any room. The intricate framing enhances its beauty, making it a timeless and thoughtful gift for the woman who appreciates artistry and nature in her home decor.
Explore personalized wall art options from Etsy or Pottery Barn.
Luxury Candles
Illuminate the holiday season with the warm glow and inviting fragrance of Sephora's Mini Vanilla Fireside Glass Jar Candle. This compact yet powerful candle, housed in a chic glass jar, fills any space with the comforting scent of vanilla intertwined with subtle notes of crackling fireside wood. It's the perfect gift for anyone seeking a touch of cozy ambiance during the festive months.
Diptyque and Jo Malone offer exquisite scented candles available at Sephora.
Cozy Blanket and Throws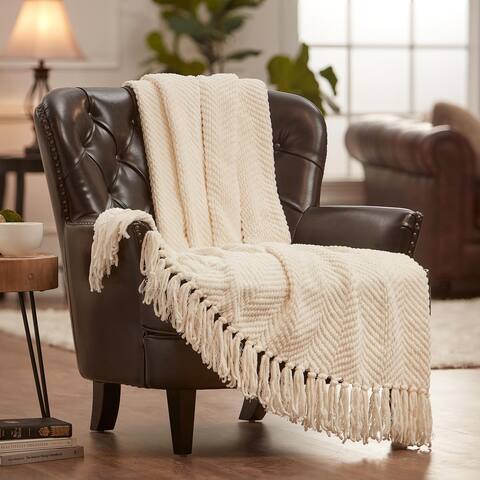 Wrap your loved one in warmth and style with the Chanasya Textured Knit Throw Blanket. Crafted with a blend of cozy acrylic and soft cotton, this beautifully textured blanket provides comfort and adds a touch of elegance to any space. The charming tassels on each corner make it a perfect holiday gift, bringing warmth and a touch of luxury to chilly winter nights.
Find the perfect snuggle-worthy blankets at Bed Bath & Beyond or West Elm.
The Bookworm
For the woman who finds solace in the written word:
E-Reader
Indulge the bookworm in your life with the Kindle Oasis, boasting a captivating 7" display and tactile page-turn buttons for an immersive reading experience. Its sleek design, adjustable warm light, and waterproof build make it the perfect companion for cozy nights in or beachside escapes. Give the gift of endless literary adventures with the Kindle Oasis, where technology meets the timeless joy of a good book.
Kindle Oasis or Kobo Clara make for excellent gifts for avid readers, available on Amazon.
Book Club Subscription
Introducing OwlCrate's enchanting 'THE DARK HEART OF THE FOREST' Box, a spellbinding journey into the mystical realms of literature. Unbox a curated collection of gripping tales, each wrapped in the mystery of the forest's secrets, accompanied by fascinating bookish treasures and exclusive items that evoke the magic of twilight woods. Perfect for the bookworm who craves a touch of the fantastical, this box promises to transport them to a realm where every page turns like the rustle of leaves in an enchanted forest.
Sign her up for a monthly book subscription from Book of the Month or OwlCrate.
Personalized Leather Book Cover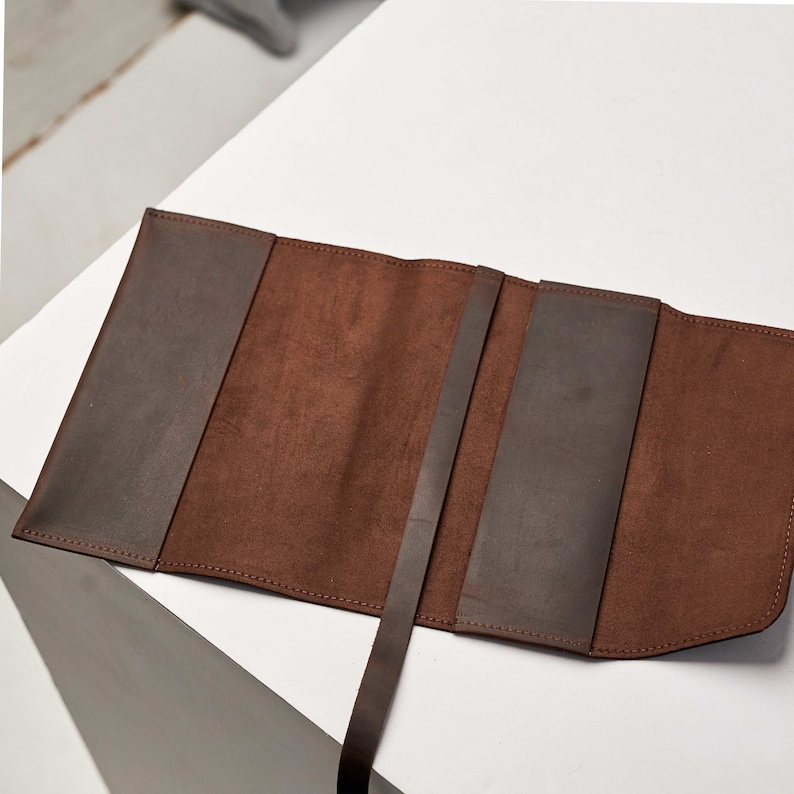 Wrap her favorite novels in sophistication with our exquisite Engraved Leather Book Cover. Handcrafted with precision and care, this personalized cover adds a touch of timeless elegance to her reading experience. Whether she's immersed in a gripping thriller or savoring a classic novel, this engraved leather cover is the perfect blend of style and functionality for the literary connoisseur.
Etsy has beautiful handmade leather book covers for a touch of sophistication.
The Wellness Guru
For the woman who prioritizes self-care and well-being:
Yoga Mat and Accessories
Elevate her yoga practice wherever she goes with the Jade Travel Yoga Mat in the serene shade of Olive. Crafted from eco-friendly natural rubber, this mat provides excellent grip and cushioning, ensuring a comfortable and sustainable yoga experience. Its compact design makes it the perfect companion for yogis on the move, delivering peace of mind and a touch of nature to every practice.
Liforme and Manduka offer premium yoga mats, available at REI.
Aromatherapy Diffuser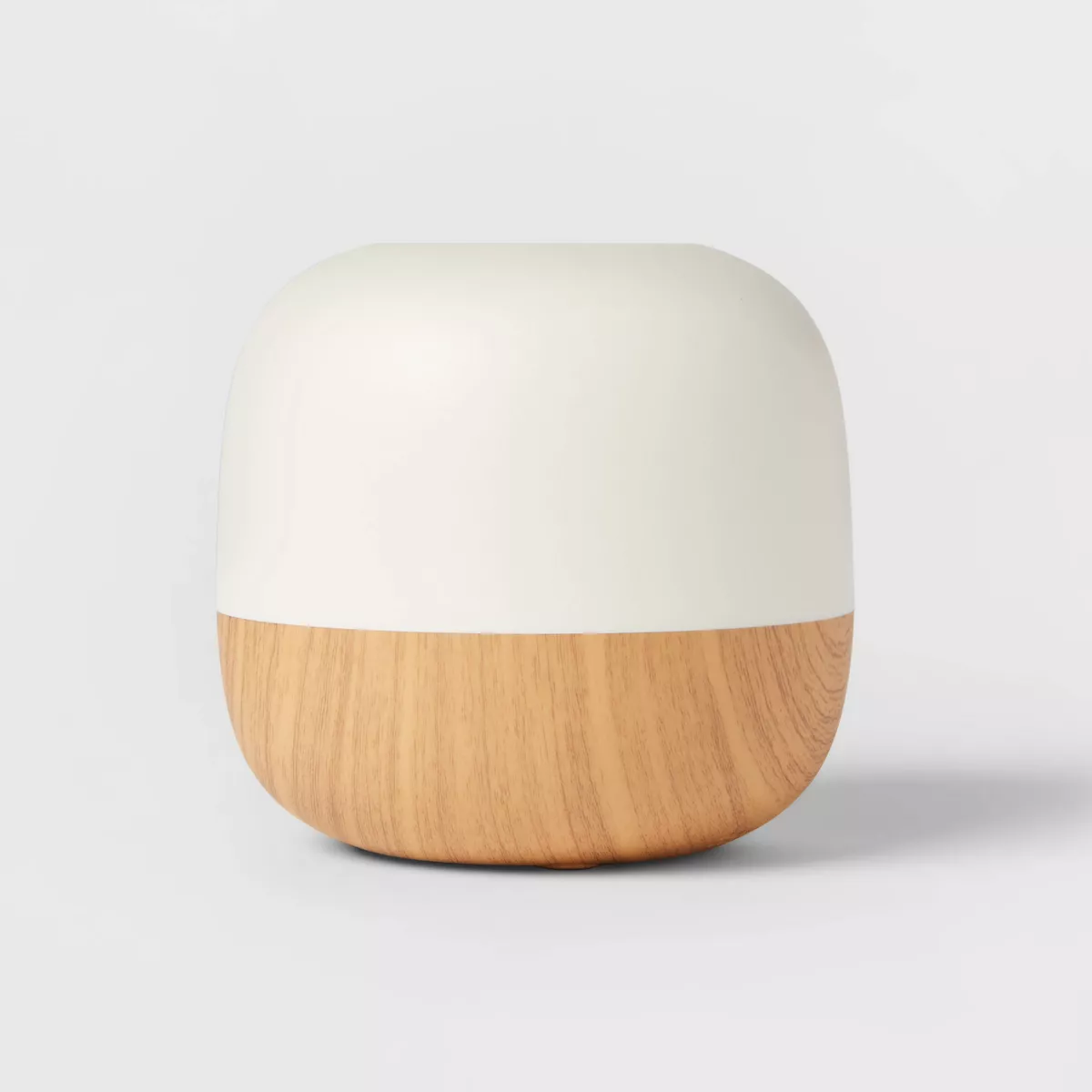 Elevate the ambiance of any space with the Essential Oil Diffuser Small Woodgrain by Project 62™. Crafted with a sleek woodgrain finish, this compact diffuser blends style and tranquility. Enhance your loved one's well-being by gifting them a device that effortlessly infuses their surroundings with the soothing scents of their favorite essential oils.
Create a serene atmosphere with a Bed Bath & Beyond or Target diffuser.
Read up on our Dangerous Goods Blog to learn more about sending fragrances.
Fitness Tracker
The Fitbit Sense 2 Smartwatch is the ultimate health and wellness companion, designed to help her stay on top of her fitness goals and overall well-being. With advanced health tracking features, including heart rate monitoring, stress management, and a stunning AMOLED display, this smartwatch offers style and substance in one elegant package. Make this holiday season special by giving her the gift of better health and style with the Fitbit Sense 2.
Fitbit and Garmin have advanced fitness trackers to support her health goals.
Unlock International Shopping with MyUS
You might be wondering how you can access these fantastic products, especially if you're outside the United States. That's where MyUS comes in! MyUS provides a U.S. shipping address, allowing you to shop from U.S. retailers and have your purchases forwarded to your international address. If you don't see anything here that may pique your interest, you can always shop these popular U.S. retailers and send them to your international doorstep.
Nordstrom - The Epitome of Elegance
Nordstrom is set to dazzle this holiday season with its curated collection of fashion, beauty, and lifestyle products. Consider surprising her with a timeless designer handbag, the latest in beauty tech, or perhaps a cozy cashmere sweater to keep her warm during the festive season.
Learn How to Shop & Ship Nordstrom with MyUS
Sephora is a treasure trove of holiday-exclusive sets and must-have products for the beauty enthusiast in your life. From skincare to makeup, fragrance to haircare, you'll find the perfect gift to make her feel pampered and radiant.
Amazon is a go-to destination for holiday shopping, offering an extensive range of products for every taste. Amazon has it all, whether it's the latest tech gadgets, a Kindle for the bookworm, or personalized jewelry.
Learn How to Shop & Ship Amazon with MyUS
If she's a culinary maestro, Williams Sonoma has a plethora of kitchen gadgets, cookware, and gourmet treats that will make her heart skip a beat. Elevate her kitchen game with top-notch essentials for the aspiring chef.
For the woman who appreciates the unique and bohemian, Anthropologie is the place to shop. From eclectic home decor to fashion-forward clothing, you're sure to find something that resonates with her free-spirited personality.
Learn How to Shop & Ship Anthropologie with MyUS
How Does MyUS Work?
Sign Up: Create an account on the MyUS website.
Receive Your U.S. Address: MyUS will provide you with a unique U.S. address to use during checkout.
Shop Online: Browse your favorite U.S. retailers and use your MyUS address at checkout.
Consolidate Shipments: MyUS can consolidate multiple packages into one shipment to save on shipping costs.
Enjoy Global Delivery: Receive your carefully packaged items at your doorstep.
Act Now: Sign Up For MyUS and Make this Holiday Season Unforgettable!
This holiday season, let MyUS be your gateway to international shopping. Sign up now to unlock exclusive deals, gain access to a world of amazing gifts, and make this festive season truly memorable for the women you cherish.
Happy shopping and happy holidays!
We always aim to bring our members the best shopping options available, but some of the products featured in this post may have purchase restrictions. Please visit the merchant's terms of sale, shipping guidelines, and terms and conditions to find more information.