Holiday Gift Guide for Him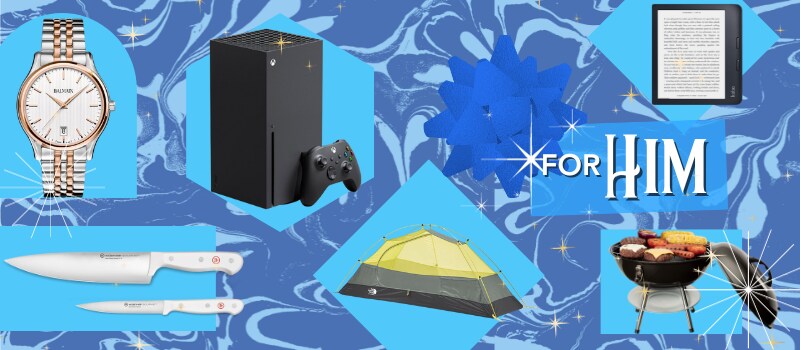 The holiday season is approaching, and it's time to dive into the festive spirit by finding the perfect gifts for the special men in your life. Whether you're shopping for a tech enthusiast, a sports fanatic, a fashion-forward gentleman, or an outdoorsy adventurer, we've got you covered. This comprehensive guide will explore the upcoming November and December holiday sales, unveiling exciting products from popular US retailers. Plus, we'll share how you can effortlessly shop and ship these items worldwide with a MyUS address.
November and December Sales
Before we dive into the gift suggestions, let's discuss some upcoming sales in November and December. This is the perfect time to snag amazing deals on gifts for him. Major shopping events to watch out for include:
Black/White Friday (November 24, 2023): Black & White Friday is synonymous with incredible discounts across a wide range of products. Many retailers offer massive price cuts on electronics, fashion, and more.
Cyber Monday (November 27, 2023): If you prefer online shopping, Cyber Monday is your day. It's known for exclusive online deals and discounts, making it a great opportunity to find tech gadgets and other gifts.
Pre-Christmas Sales (December 15-24, 2023): Retailers often have pre-Christmas sales, perfect for those last-minute gifts.
Post-Christmas Sales (December 26, 2023): These sales are excellent for grabbing bargains for next year's items or gift exchanges among friends and family.
Now that we've covered the best time to shop let's delve into our gift suggestions, organized by different personality types and interests.
The Outdoorsy Adventurer
For the man who loves to explore the great outdoors, these gifts will fuel his adventurous spirit:
Quality Camping Gear
The Stormbreak 1 Tent is a rugged and reliable shelter designed for solo adventurers seeking durability and simplicity. With its easy setup, durable polyester construction, and waterproof rainfly, this one-person tent ensures a comfortable and secure haven in challenging weather conditions. The lightweight design and compact pack size make it an ideal choice for backpackers and campers looking for a dependable companion on their outdoor excursions.
Look for top brands like The North Face or Patagonia for tents, sleeping bags, and outdoor apparel.
Portable Grill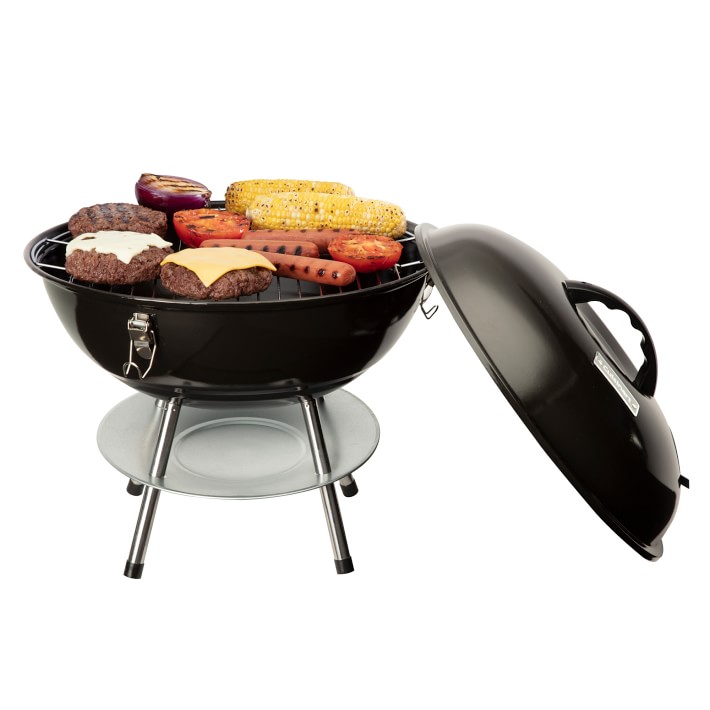 For the outdoorsy adventurer who loves the thrill of camping and grilling under the open sky, the Cuisinart 16" Portable Charcoal Grill is the perfect gift. Its compact design and foldable legs make this grill easy to transport and ideal for camping trips, picnics, and tailgating adventures. The 16-inch grilling surface provides ample space for cooking delicious meals, while the charcoal design adds authentic smoky flavor to every dish. Give the gift of outdoor cooking and let the adventurer in your life savor the taste of grilled goodness wherever the journey takes them.
Durable Cooler
The TUNDRA® 45 Hard Cooler is the ultimate gift for the outdoorsy adventurer who loves to embark on thrilling journeys. With its rugged construction, bear-resistant design, and superior insulation, this cooler keeps beverages ice-cold and food fresh, making it a reliable companion for camping trips, picnics, and outdoor escapades. Crafted by the renowned brand Yeti, the TUNDRA® 45 ensures that every adventure is complemented by refreshing drinks and delicious snacks, enhancing the joy of the great outdoors.
The Tech Guru
If he's always up to date with the latest gadgets and gizmos, these tech-inspired gifts are sure to impress:
Smartwatch
The Gen 6 Wellness Edition Smartwatch in sleek Black Silicone is the perfect gift for the tech-savvy man who prioritizes his health. Boasting cutting-edge features, including advanced fitness tracking, heart rate monitoring, and sleep analysis, this smartwatch seamlessly combines style and functionality. Its stylish design and comprehensive health insights make it an ideal companion for the man committed to achieving his wellness goals.
Wireless Earbuds
Get him the AirPods (3rd generation) with MagSafe Charging Case – the ultimate gift for the tech-savvy man in your life. These sleek, wireless earbuds offer impeccable sound quality and effortless connectivity, while the MagSafe Charging Case ensures convenient and quick recharging, making them the perfect companion for his on-the-go lifestyle. Whether he's listening to music, taking calls, or immersing himself in his favorite podcast, these AirPods deliver a top-notch audio experience in a stylish and compact package.
Gaming Console
The Microsoft Xbox Series X 1TB Console in sleek black is the ultimate gift for any gaming enthusiast. With cutting-edge graphics and lightning-fast loading times, it offers an immersive gaming experience. Get ready to dive into a world of unparalleled gaming adventures with this powerful console.
The Culinary Connoisseur
For the man who loves to cook or experiment in the kitchen, these gifts will bring out his inner chef:
High-Quality Chef's Knife
Elevate the culinary experience for the discerning chef in your life with this exquisite Gourmet 2-Piece Chef's Knife Set. Precision-crafted from high-quality stainless steel, these knives boast razor-sharp blades that effortlessly slice through ingredients. With a sleek design and ergonomic handles, this set enhances kitchen efficiency and adds a touch of sophistication to the art of cooking. Perfect for the culinary connoisseur who values both form and function in the heart of their kitchen.
Cookware Set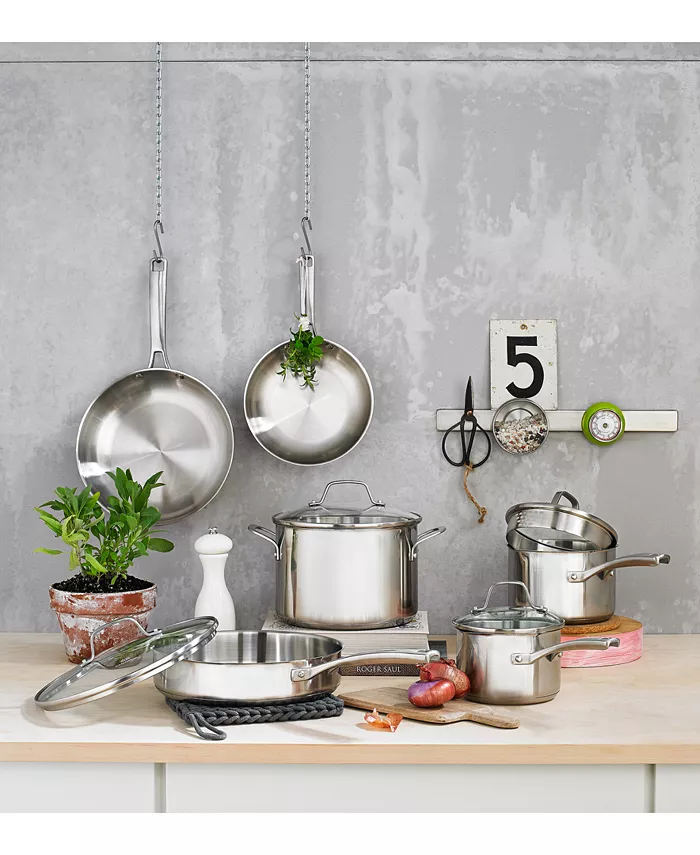 The Classic Stainless Steel 10-Piece Cookware Set is the epitome of culinary elegance, perfect for the discerning chef in your life. Crafted with precision and durability, this set includes essential pots and pans, each featuring a polished stainless steel exterior and a non-reactive interior for optimal cooking performance. Elevate his kitchen experience with this timeless collection that seamlessly combines style and functionality, making every meal a masterpiece.
Battery-Operated Spice Grinder
Elevate his culinary experience with the FinaMill Award-Winning Battery-Operated Pepper Mill & Spice Grinder. This sleek and innovative kitchen gadget effortlessly grinds spices with precision at the touch of a button, offering unparalleled convenience and freshness. Its ergonomic design and adjustable grinding mechanism make it the perfect addition to the kitchen of the culinary connoisseur in your life.
The Fitness Fanatic
If he's committed to maintaining a healthy lifestyle, these gifts will support his fitness goals:
Fitness Tracker
The Fitbit Versa 4 Fitness Smartwatch in sleek Graphite is the ultimate companion for the tech-savvy fitness fanatic. With advanced health-tracking features, including heart rate monitoring and sleep analysis, this stylish smartwatch seamlessly blends functionality with fashion. Its vibrant display, extensive app compatibility, and long battery life make it the perfect gift to elevate his fitness journey and tech-style game this holiday season.
Home Gym Equipment (The Not Heavy Type)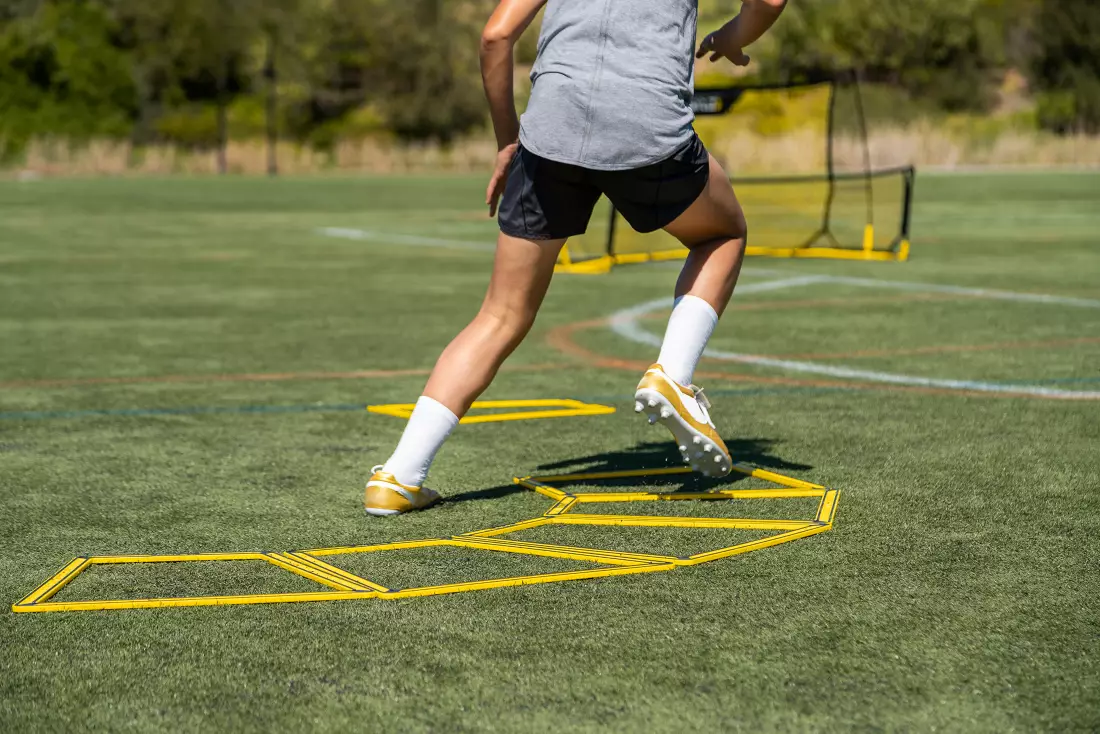 Enhance his fitness routine with the SKLZ Agility Trainer Pro, a cutting-edge training tool designed to elevate agility, speed, and coordination. With its adjustable height and durable construction, this pro-level agility trainer is perfect for the fitness fanatic in your life, helping him achieve peak performance in his workouts and sports training sessions. Gift him the power to take his athleticism to new heights this holiday season.
Yoga Mat
The Amazon Basics 1/2-Inch Extra Thick Exercise Yoga Mat is the ideal gift for the fitness fanatic in your life. Its generous extra thickness provides unparalleled comfort and support during workouts, whether it's yoga, pilates, or any other exercise routine. Crafted with high-density foam and a textured surface for slip resistance, this yoga mat ensures a safe and comfortable fitness experience, making it the perfect gift for those committed to their health and well-being.
The Stylish Gentleman
For the man with a keen sense of fashion, consider these elegant gifts:
Luxury Watch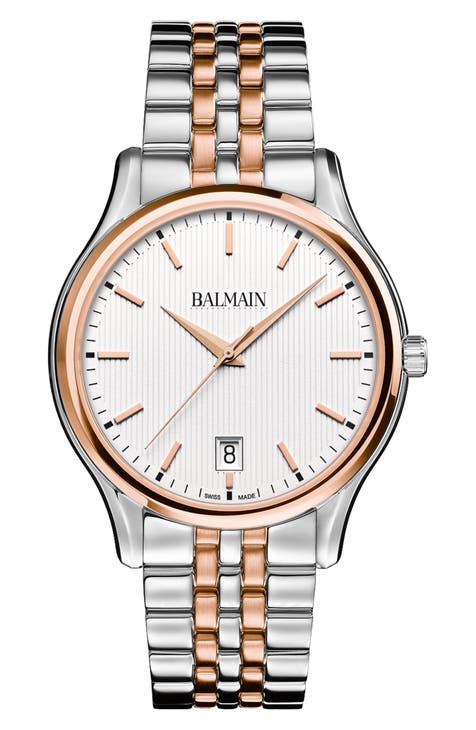 Elevate his style with the BALMAIN WATCHES Beleganza Gent Two-Tone Bracelet Watch, a sophisticated 40mm timepiece that effortlessly combines luxury and precision. This exquisite watch features a striking two-tone design, making it a timeless accessory for the modern gentleman who appreciates fashion and functionality.
Tailored Suit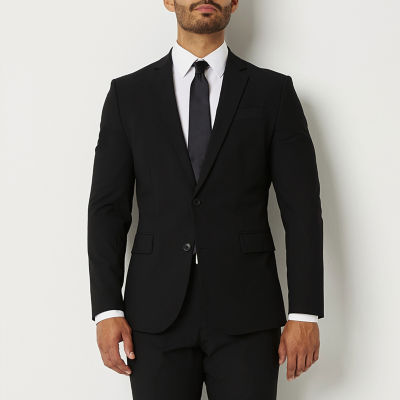 Elevate his style with the JF J. Ferrar Ultra Comfort Men's Slim Fit Suit Jacket. Crafted from a stretch fabric, this jacket combines sophistication and comfort, making it an ideal gift for the stylish gentleman in your life, perfect for any special occasion. A slim-fit design provides a tailored look that exudes confidence and charm.
Leather Accessories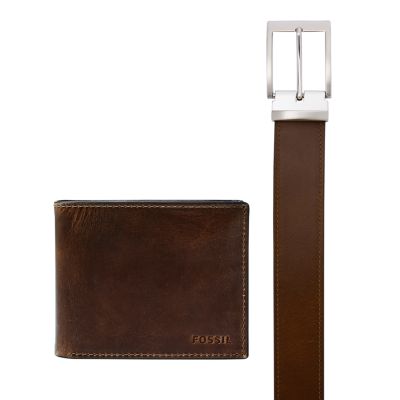 The Derrick Bifold with Flip ID and Belt Gift Set is the epitome of timeless sophistication for the stylish gentleman. Crafted with genuine leather, the bifold wallet features a convenient flip ID window for quick access, while the accompanying leather belt adds the finishing touch to any ensemble. This impeccably designed gift set combines functionality with elegance, making it a perfect addition to the wardrobe of a man who appreciates style and practicality.
The Bookworm
If he's an avid reader, these literary gifts will make his day:
E-Reader
The Kobo Libra 2, a literary companion for the modern bookworm, seamlessly merges style and functionality. With its ergonomic design, adjustable color temperature, and waterproof feature, this e-reader offers a premium reading experience, making it the perfect gift for the man who appreciates the art of storytelling in the digital age. Elevate his reading sanctuary with the Kobo Libra 2, allowing him to dive into captivating narratives with ease and comfort.
Book Lights
Crafted for the fitness fanatic who values versatility, the NuFlex Light in sleek black is the ultimate companion for dynamic workouts. With its flexible design, this cutting-edge LED light effortlessly adapts to any environment, providing optimal illumination for home gyms, outdoor activities, or on-the-go fitness sessions. Light up his fitness journey with the NuFlex Light – a gift that seamlessly blends practicality with style.
Cozy Reading Nook Chair
The Lairey Ergonomic Swivel Wicker Papasan Chair is the epitome of comfort and style. Crafted with precision, its ergonomic design ensures optimal support, while the extra thick-density fabric cushion provides a plush seating experience. Whether he's unwinding after a long day or diving into a good book, this chair seamlessly combines relaxation with contemporary aesthetics for the ultimate lounging experience.
Now that you've discovered the perfect gift ideas for him, you might be wondering how to get them if you're not in the US. This is where MyUS comes in.
How Does MyUS Work?
MyUS is a global shipping and package consolidation service that allows you to shop from US retailers and have your items shipped to you anywhere in the world. Here's how it works:
Sign Up: Create a MyUS account.
Get Your US Address: MyUS provides you with a US shipping address that you can use for your purchases.
Shop Online: Browse and shop at your favorite US stores like any other customer.
Ship to MyUS: When checking out, use your MyUS address as the shipping address.
Consolidate and Ship: MyUS receives your packages, consolidates them into one shipment, and ships it to your location.
Track and Receive: Track your shipment in real-time and receive your gifts in a timely manner.
With MyUS, you can take advantage of popular US retailers' best deals, sales, and product offerings, ensuring your loved ones receive the perfect gift this holiday season.
Don't wait any longer; sign up for MyUS today and make this holiday season the best one yet for the special man in your life. Happy holidays and happy shopping!
We always aim to bring our members the best shopping options available, but some of the products featured in this post may have purchase restrictions. Please visit the merchant's terms of sale, shipping guidelines, and terms and conditions to find more information.