Holiday Gift Guide for Teenagers
Not exactly a child, but not an adult - Teens can sometimes be hard to shop for. They're too old for some toys but not young enough for specific gifts. So this holiday season, take the stress out of guessing what they like and use our Gift Guide to help you narrow down potential gifts that may suit the teenager in your life (and you don't have to save the receipt)!
For The Teens Gearing Up For University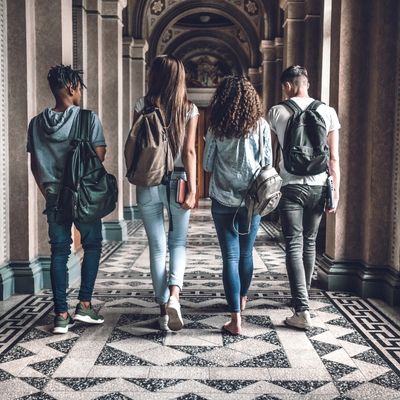 Some teens can't wait to experience adulthood and university life, where they pursue their passions, take the first step into career development, and learn about themselves. Any parent would be proud to see their teen preparing themselves for this first step in life. So get them something this holiday season that shows you're proud of their hard work and will get them in the mindset to start university.
Subterra PowerShuttle Travel Case - Black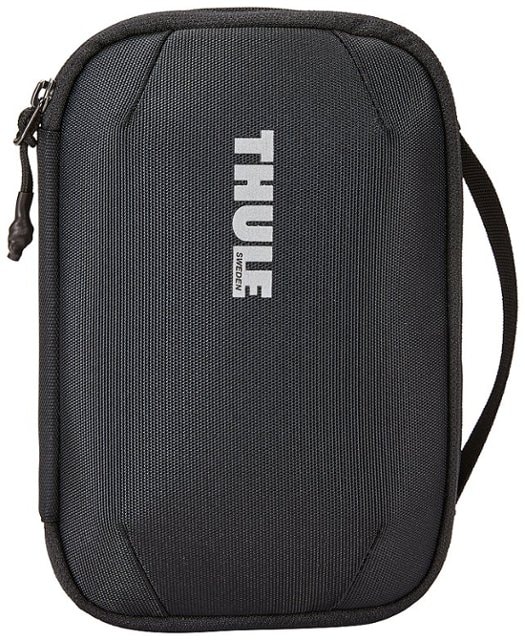 An electronic travel case perfect for organizing portable chargers, cords, and accessories - For teens with multiple electronic devices and over a dozen chargers. Built to last and protect belongings with durable materials, padding, and YKK zippers. The cord pass-through allows for efficient charging capabilities for electronic devices while on the go.
Egg on Bagel Maker
For the teens worrying about missing Mom's home cooking while away - here's a product that will help them have a hearty breakfast sandwich in the morning. This handmade ceramic dish from Maggy Ames lets you cook eggs for a fresh bagel sandwich in seconds. Simply put some eggs into the container- toss some veggies for an instant omelet, or stick egg whites for a low-cholesterol diet - and pop it into the microwave for 60 seconds. The eggs will be cooked into a perfect shape and size to layer onto a sliced bagel.
Lap Desk from Project 62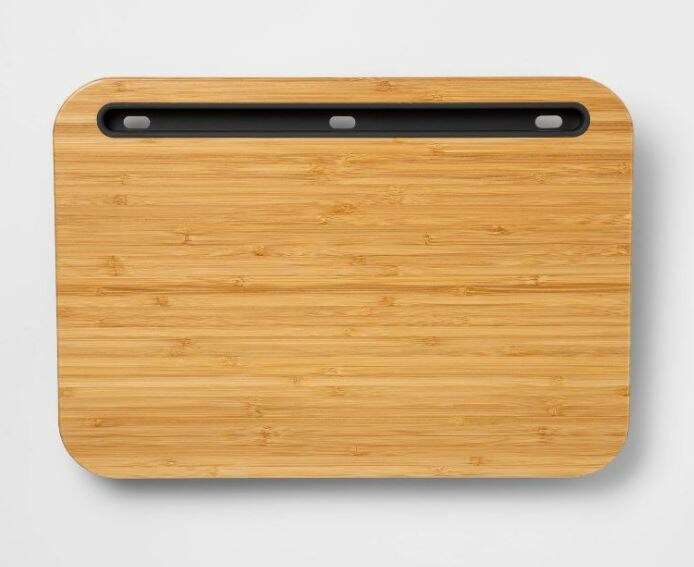 Bring a functional flair to your teen's room or future dorm with this lap desk - great for completing the work while never leaving their bed. Crafted from wooden material, this desk showcases a clean-lined frame with ample space to set down a laptop or spread out supplies for a project. This desk also has an 800mAh battery with built-in USB-A to USB-C ports to help you keep your teen's electronics charged and at hand.
For The Teen Fashionistas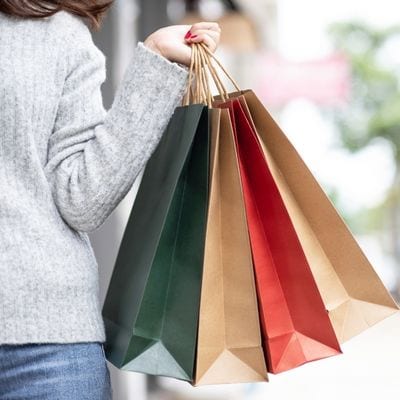 If your child would be caught in last year's spring colors, then we understand buying clothes for your teen can be challenging. But with MyUS, we can help you find in-season clothes from popular name brands like Nike, Aeropostale, Pacsun, Forever 21, and more. So next time they set foot into the school halls, they'll be known for their stylish new threads gifted to them by you!
Trending Dresses From Macy's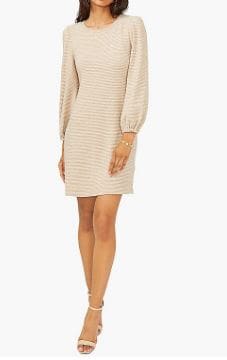 With upcoming school events, holiday parties, and so on, your teenager will dress to impress. Allow them to do so with a beautiful wardrobe selection from Macy's. From dresses with saturated tones to showstopping dresses with lace overlays, you'll find a variety of sizes perfect for making your teen feel confident and fun.
Shop Holiday Doorbusters From Forever 21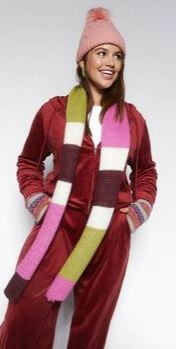 Save on stylish clothes for your teenagers by taking advantage of Forever 21's In-store & Online Holiday Doorbuster. Browse various discounted products like dresses, pajamas, jackets, jeans, and more!
50-70% Off Sitewide - Aeropostale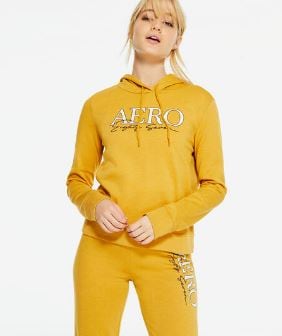 Save on cute and stylish outfits for your teenager by shopping through Aeropostale's sitewide sale! From two-piece matching sets, jeans, sweaters, and more! Aeropostle is a brand many know and love! So keep your fashionista prepared with a stylish outfit that reflects their budding personality.
For The Teen Gamers
These potential Twitch streamers love all things video games - whether on the Nintendo Switch, PS4, Xbox, or PC. So give them a gift you know they'll use whenever they're online with their friends playing the games they know and love!
Razer Kaira Wireless Gaming Headset for Xbox Series X/S
This Xbox Series wireless headset is perfect for any teen gamer immersed in gaming, either playing on a campaign or with friends online.
The bendable mic has improved housing and pickup for excellent voice capture that suppresses noise from the back and sides - supported by mic monitoring and game/chat balance to ensure optimal levels. In addition, the breathable memory foam ear cushions provide long-lasting comfort that doesn't trap heat, is accessible on the ears, and keeps your teen at a peak during longer games.
Nintendo Switch Joy-Con Set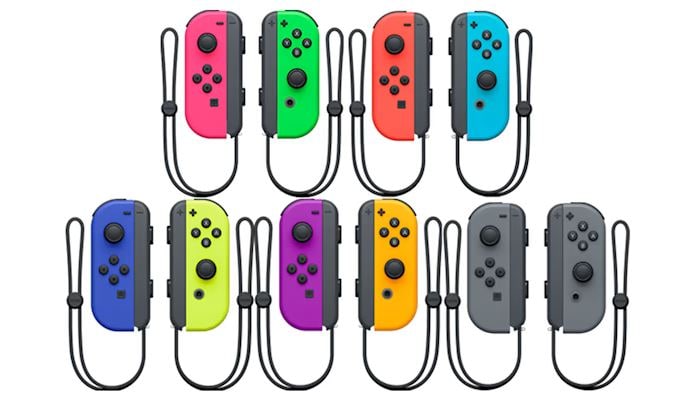 Joy-Con and Nintendo Switch give you total gameplay flexibility and allow others to join in on the game with the Joy-Con set. Games come to life through easy-to-use mention control and HD rumble - advanced vibration features built into each Joy-Con. Play games like Mario Party, Overcooked, and more with friends and family when you purchase these Joy-Con controllers.
Madden NFL 23 Standard Edition - Playstation 5
The all-new Madden NFL 23 provides gamers with an immersive gaming experience for ultra-realistic gameplay and equips players with more control at every position. In addition, Madden lovers can squad up and feel like an NFL superstar in Madden NFL 23's fast co-op eliminator mode, where Superstar X-Factor abilities are always on.
For The Teen Athletes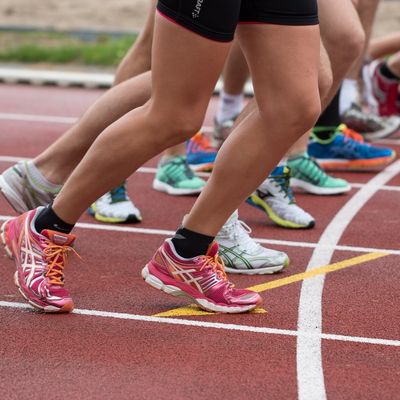 Jocks or teen athletes have plenty going for them no matter what sport they're participating in - soccer, American football, lacrosse, baseball, or track. These future athletes have the potential to become professional players during their college careers and beyond. So be the supportive family member and gift them something that can help enhance their skills and be the star player they deserve to be.
Nike Lebron XX Basketball Shoes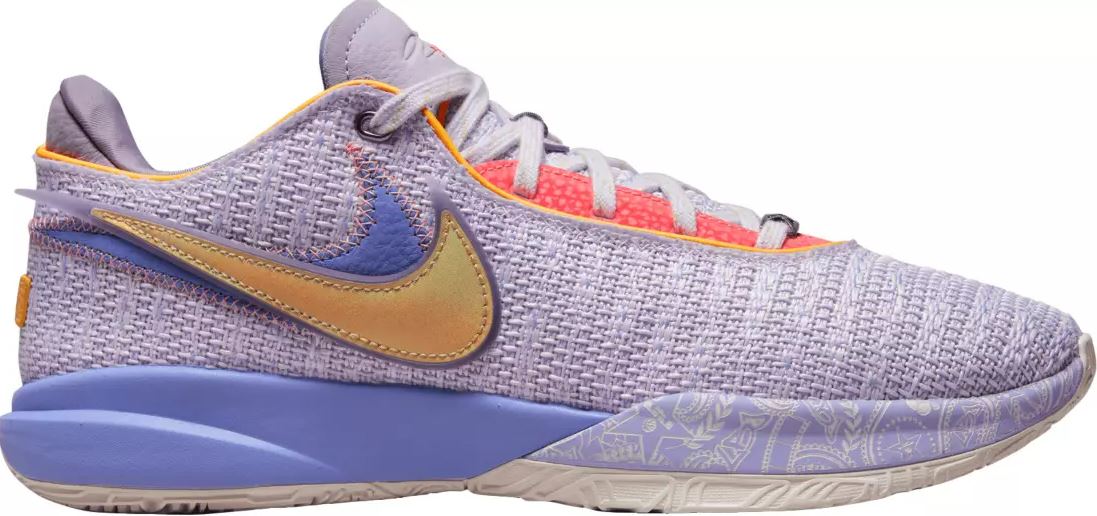 For the teens constantly on the court, gift them a pair of shoes to keep them secure and feeling great while playing. The airy, breathable fabric on the upper is made of a dimension mesh that's lightweight, durable, and contained. In addition, these Nike shoes offer a large forefoot Zoom Air unit, provide energy return and offer a flexible court feel that moves naturally with your foot.
Gymshark 44 oz Water Bottle
Be hydration-ready in the gym, at home, or out and about. The Gymshark 44oz Water Bottle features a convenient side handle and harnessed stainless steel scrap cap to make carrying everywhere with you as effortless as possible. Perfect for teens active in sports after school or becoming gym rats to build their ideal physique.
Defender Duffel Bag Medium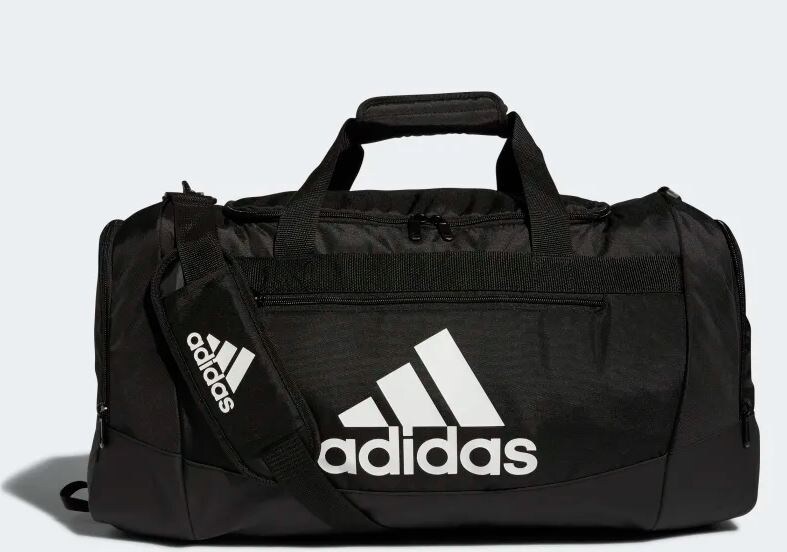 Perfect for teens that need to carry clothes, gear, and smaller gym equipment on the go - This Adidas Duffel Bag is made for team players. Provide them with a gift that can take all their gear to away games or out-of-town competitions with this duffel bag. Put your team name or logo on the ends to let the world know who you support. Thanks to a water-resistant base fabric, soggy fields or wet gym floors are no problem.
For The Teen Rock Stars
Teen musicians have drive and passion and are flourishing with creativity - why not give them some gifts that equally promote these traits? Whether you want to provide them with a new instrument or accessories they can show off to their bandmates, be the cool parent or grandparent that will get them exactly what they need to stay in tune with their hobby.
Harbinger VARI V2308 2-Way Powered Loudspeaker with Bluetooth, DSP & Smart Stereo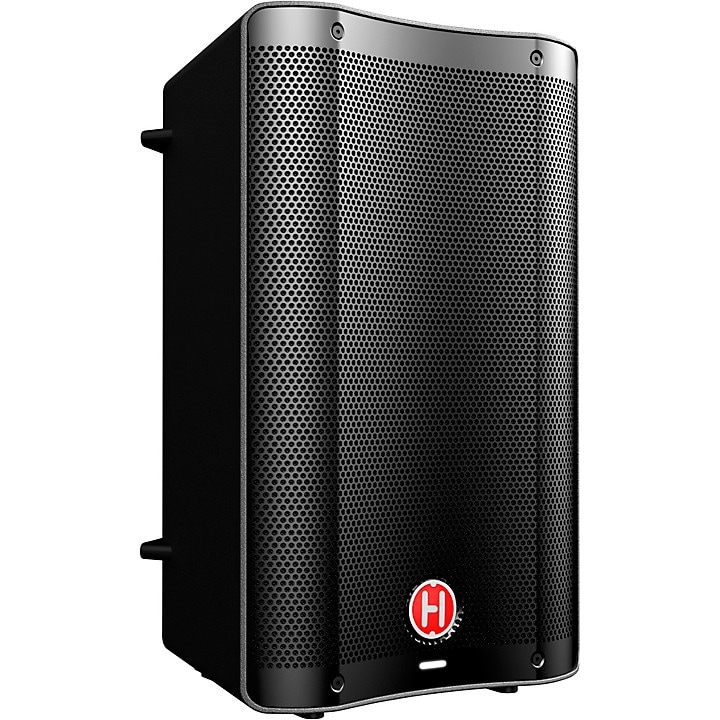 For young rock stars, get them a gift that will help them become their own and allow for full self-expression of their musical talents. The Harbinger VARI V2308 powered speaker delivers a high-fidelity sound and remarkable convenience. In addition, it has a built-in versatile mixer that makes all inputs available at once.
Fender Venice Soprano Ukulele

Any time is a great time to jam out; your teenager can attest to that. The Venice Soprano Ukulele from Fender is a well-balanced instrument inspired by Venice, California's breezy sights and sounds. The design is perfect for outdoor adventures and having music at your fingertips anytime, anywhere.
18KT Gold Plated G7th Performance 3 Steel String Capo with Art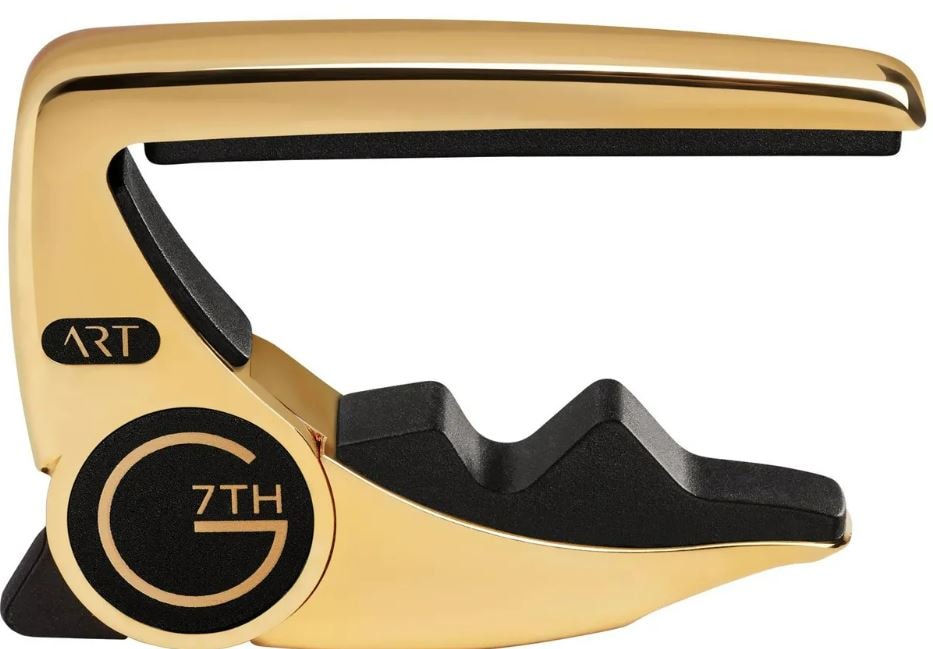 The Performance 3 is the culmination of years of designing, tweaking, and improving - but most importantly, listening to guitarists and their views on what a capo should do. This tool will give your teen the maximum tuning stability with the minimum possible tension in every position on any guitar neck.
Find the Perfect Gift for Your Teen with MyUS
There are hundreds of stores in the US that may have the perfect gift for your teenager ready to be purchased. By signing up for a MyUS address, you can buy any gifts from almost any retailer in the US and send them directly to your doorstep anywhere around the world. It's an easy process and will have you shopping within minutes!
How Does MyUS Work?
Our easy online registration will help you select and choose the best membership option to help you get the products and brands you love from the US. Over 7.7 million members worldwide trust MyUS with their international shipping needs - especially during the holiday season!
Sign up for a MyUS account & begin shopping today!
We always aim to bring our members the best shopping options available, but some of the products featured in this post may have purchase restrictions. Please visit the merchant's terms of sale, shipping guidelines, and terms and conditions to find more information.