Holiday Gift Guide for Stocking Stuffers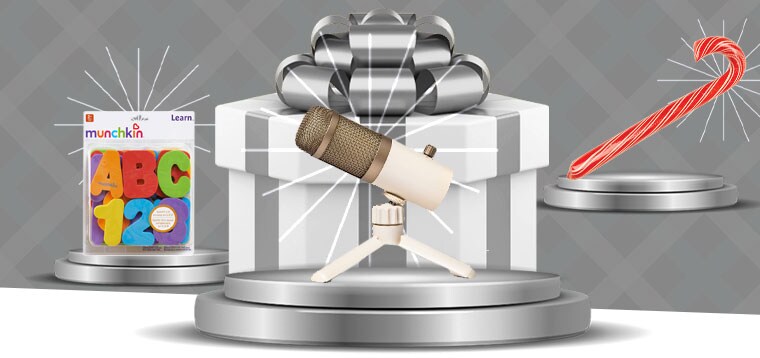 Placing gifts, money, and treats in stocking have come a long way from its original tradition. Have you ever wondered why we hang up stockings? Well, it's so Father Christmas, Saint Nicholas can fill it with presents if you've been good. According to tradition, three poor sisters left their stocking drying over their fireplace one night. Saint Nicholas knew the family was poor, so he three bags of gold coins down their chimney, which landed in the girls' stockings. Since this story, children (and adults) have hung up their Christmas stockings with hopes of finding them filled with gifts on Christmas morning.
Keep the tradition alive in your family by finding the best gift and treats to place in your family's stockings!
Under $25
We know the perfect gifts you can add to your loved ones' stockings without breaking your budget. Pocket-sized items make for the ideal gift if you have some creativity and understanding of who you're buying for. Here are some suggestions under $25
Amber Rechargeable Book Light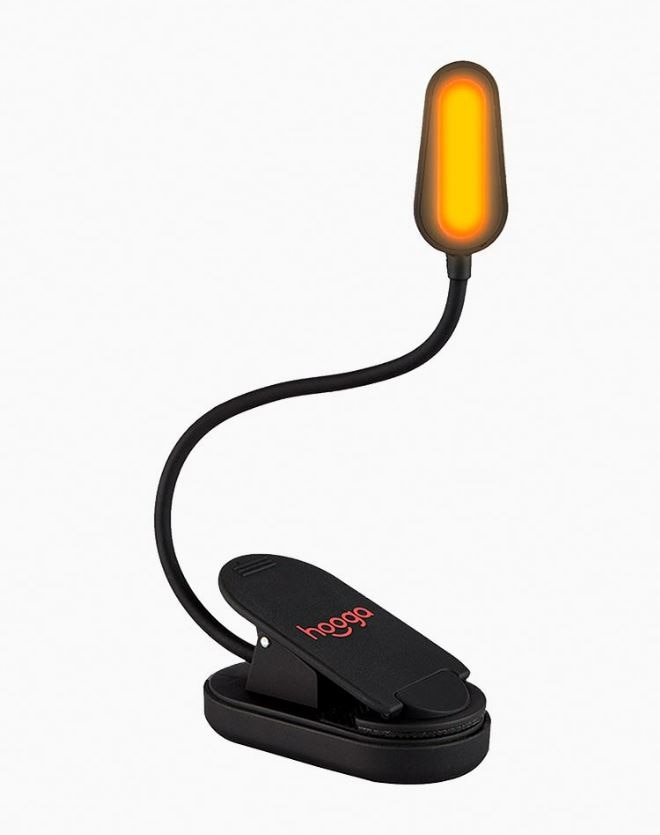 A great stocking stuffer gift for avid readers. They can enjoy nighttime reading without keeping others awake. Too much exposure to blue-spectrum light can disrupt melatonin production and sleep, so this amber-colored book light is perfect. It has excellent features to help you feel comfortable while reading.
Gradient Round Sunglasses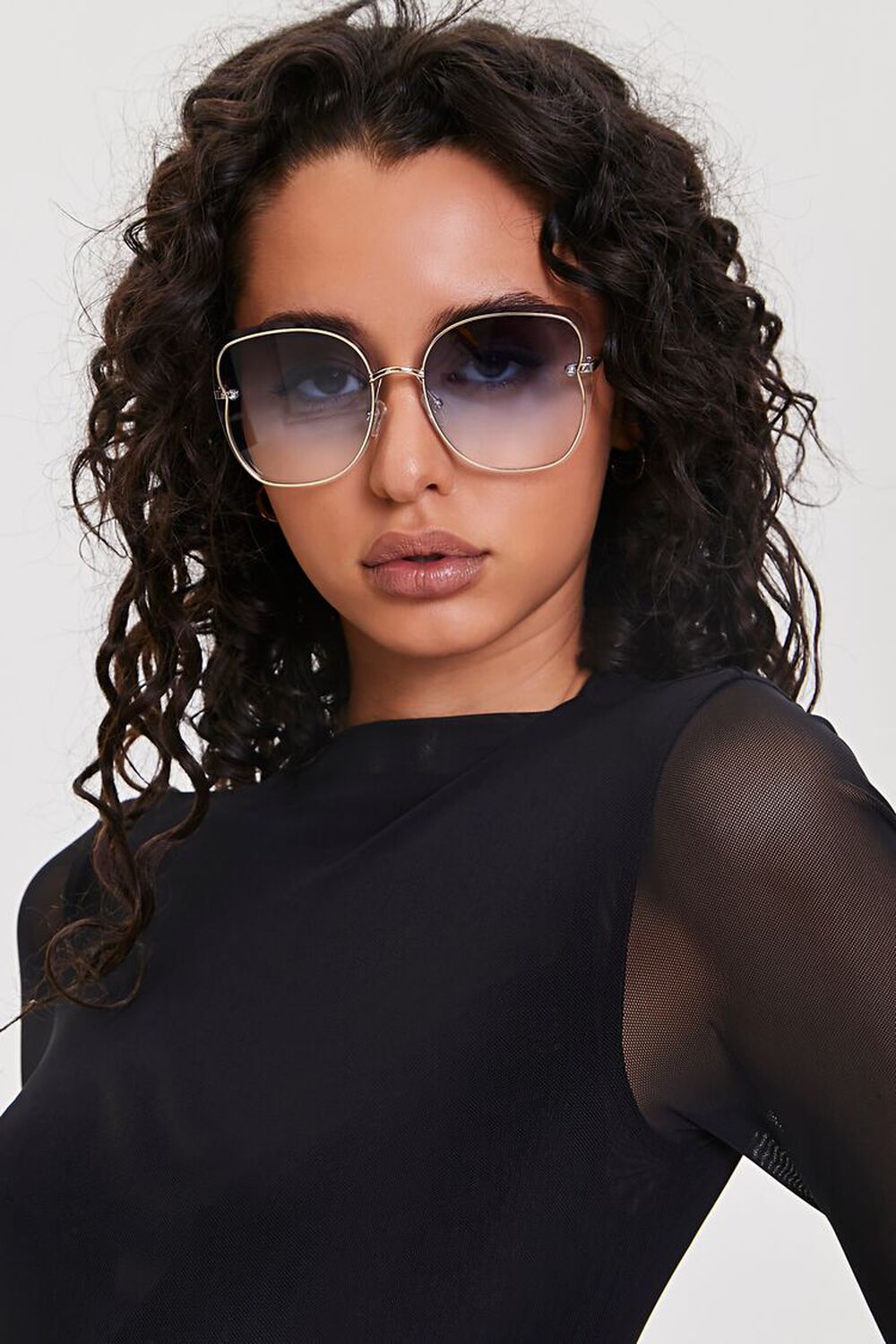 Gift your loved one something cool and stylish to add to their accessories and wardrobe. These gradient round sunglasses add a retro charm and head-turning appeal while providing 100% UV protection. Perfect for the fashionistas in your life - help them make a bold statement with these tortoise-gold sunglasses.
Habit Tracking Calendar
Like most people, the upcoming new year is usually the motivation marker to get back into the gym and develop healthier habits that they can (hopefully) continue throughout the year. With Michele Ferron's Habit Tracking Calender, your loved one can attain goals through a six-intention, spiral-shaped daily progress log that builds healthy routines by breaking objectives into manageable steps. In addition, the calendar includes a guide to help get the most out of its innovative layout and inspirational quotes to keep motivation high.
For Those With a Sweet Tooth
Do you have a child or loved one who loves everything sweet and tasty? Do you often splurge on sweet desserts or candy, especially around the holiday season? Make the holiday season delicious by filling their stocking with all sorts of sweet treats they'll love to eat through the end of the year. Here are some recommendations of items you can include in their sweet-themed stocking.
Hammond's Jumbo Cinnamon Candy Cane, 7"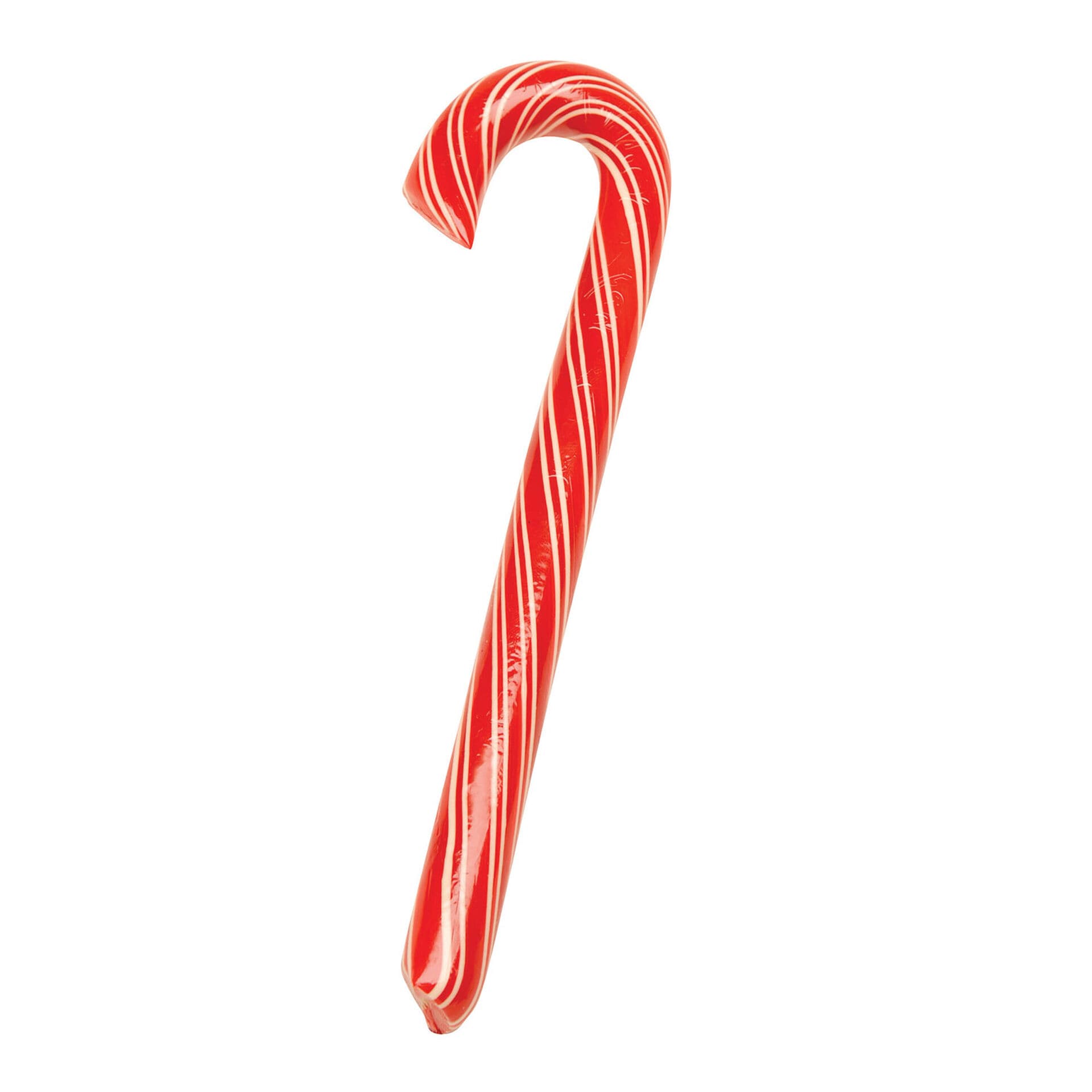 Make the holidays delicious and give your loved one this sweet treat they can have throughout the winter. Hammond's handmade candy cane is the perfect cinnamon-flavored gift you can include in your loved ones stocking. This sweet hard candy is kosher, gluten-free, and about 7.5 inches in height.
Christmas Pop-Ups!Ⓡ lollipop holder & lollipops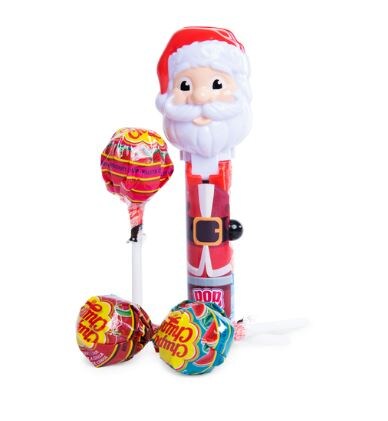 A sweet collectible item that not only satisfies a sweet tooth but also doubles as a cute, festive holiday toy! These Christmas pop-ups!Ⓡ make a great stocking stuffer! It includes the lollipop holder, three lollipops in assorted flavors (watermelon, strawberry, cherry), and five different character designs. Choose between Mickey Mouse, Minnie Mouse, Santa Clause, Frosty the Snowman, and Rudolph the Red-Nosed Reindeer.
Simple Sweets: A Classic Homemade Sweets Pocket Recipe Book Second Edition
Rather than fill their stocking with more treats they can handle, why not get your loved one a recipe book they can use whenever their sugar cravings hit? With the Simple Sweets Pocket Recipe Book, they can learn how to make all the best homemade, traditional, classic, and retro-style sweets with these simple-to-follow recipes. Then, with clear and concise instructions on all of the best-loved confectionary treats, you and your loved one can make creative variations you'll enjoy all year long.
For the Tiktokers & Streamers
Twitch, Discord, and Tiktok are very popular today with teens and adults alike. You and your loved ones may be the type to scroll on the social media platform for hours, viewing videos that oddly seem to target you and your interests. Many people find the platforms a great way to connect with their community. If your loved one is jumping on board with the trends, likes filming Tiktok dances in their free time, or streams their own gameplay for hours, these may be the perfect gifts to add to their stockings.
heyday™ Desktop Microphone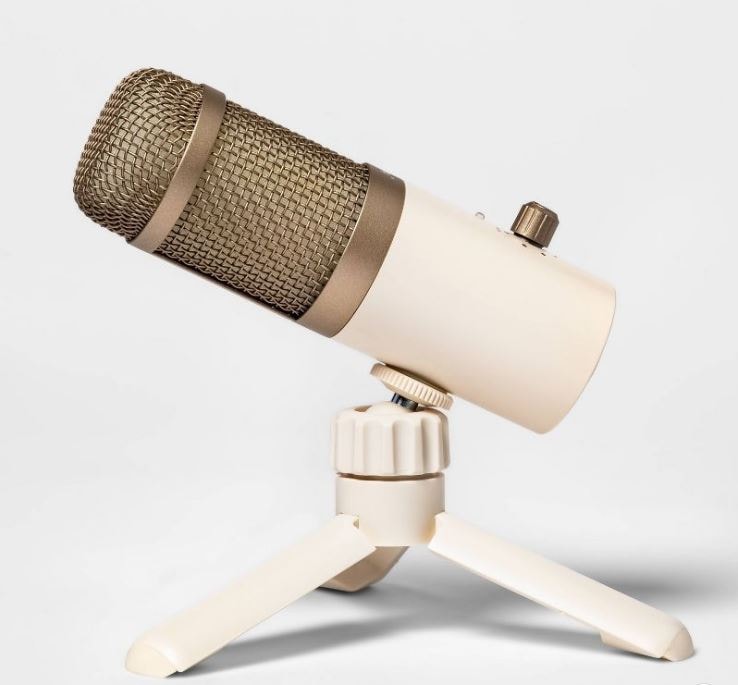 This stylish Desktop Microphone from heyday™ offers easy, convenient functionality and a clean look that your loved one will proudly display on their desk. The sleek stone white and metallic gold design can turn their gaming setup into a classy streaming setup for any streamer. The desk microphone has an adjustable stand for hands-free use while the user can record audio, participate in video calls, and more. A 6-foot USB-C to USB-A cable and an aux port for headphone connection are included. This microphone works with Mac and PC, which makes it a great addition to their home office or creative space setup.
Kikkerland Mini Karaoke Microphone
Is your loved one the type to go out on the streets to conduct impromptu interviews for their platform? Or do they like singing on the go? Get them a gift that allows them to record audio and sing along to their favorite songs for fun. This Mini Karaoke Microphone is easily transportable, works well with smart devices, laptops, and desktops, and takes high-quality audio that can be used for videos and streams. In addition, your loved one can download the app and sing along to various songs available. So let your loved one get creative inspiration from a tiny accessory and join in on the fun. You might go viral for it!
Aluratek - HD 1080p Webcam with Microphone
Gift your loved ones a high-quality camera that can take their stream, meetings, and home learning to the next level. Aluratek's HD 1080p Webcam has a built-in omnidirectional microphone with an auto low light correction that allows clients, friends, and people in the stream to see and hear crystal clear HD video and audio. The webcam is plug-and-play ready and compatible with Xbox, laptops, and desktops running macOS and Windows. It works well with applications like Skype, Zoom, MS teams, WeChat, and Google Meets.
Crafters
There's always that one creative person in the family who can spend hours on end coloring, cutting, gluing, and creating a masterpiece that looks great hung on the wall or your refrigerator. So here are some small crafting items that work perfectly as stocking stuffers for the creative loved ones in your life.
Crayola Premium Watercolor Crayons Painting Set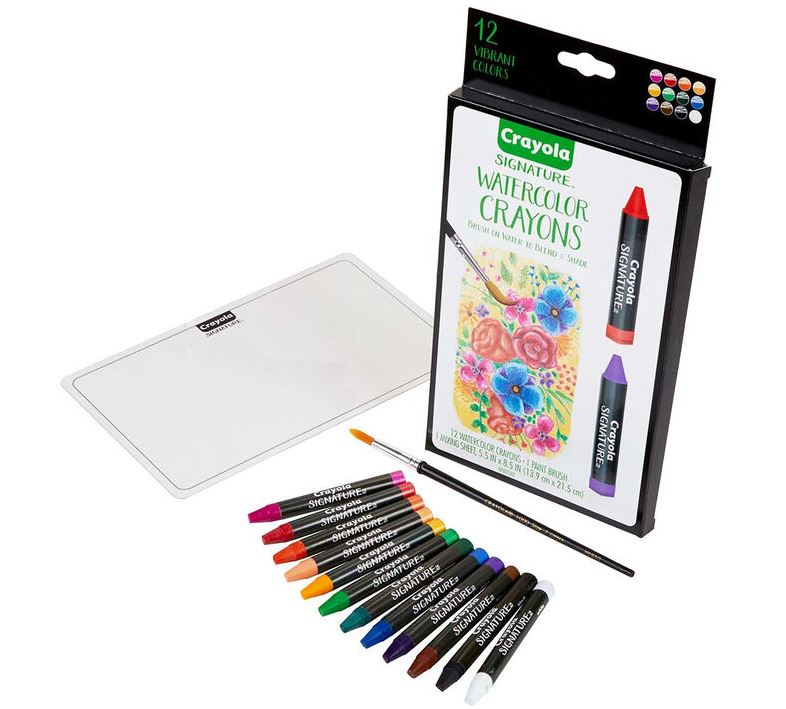 Crayola Signature Premium Watercolor Crayons provide a fun and easy way to turn crayon colors into watercolor masterpieces. This painting set includes 12 premium colors and one paintbrush. Mix the colors with water to make watercolor masterpieces without the mess. Perfect for children ages 14 and up!
Top Notch Brush Stencil 25 Piece Value Pack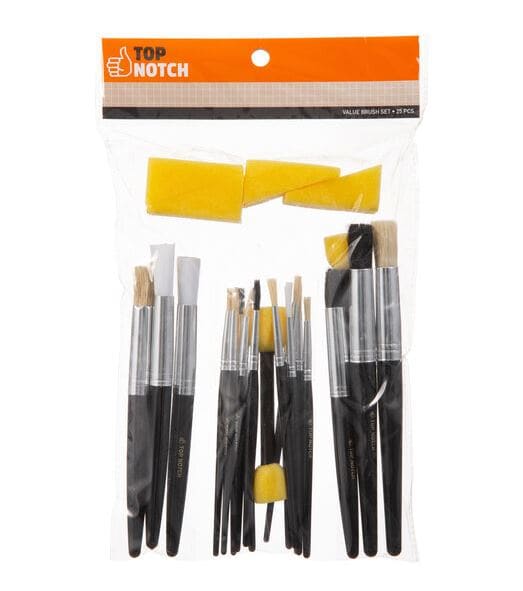 Is your loved one getting more involved in crafts and needing more utensils to keep up with their hobby? This 25-piece Stencil Set offers four sponge wedges, a pouncer brush, a double-ended pouncer, and nineteen stencil brushes in various hairs and sizes ranging from ⅛" to ⅝". These high-quality brushes work well with almost any painting project on a small or large canvas.
Gingerbread Man Color Your Own 3D Ceramic Ornament Kit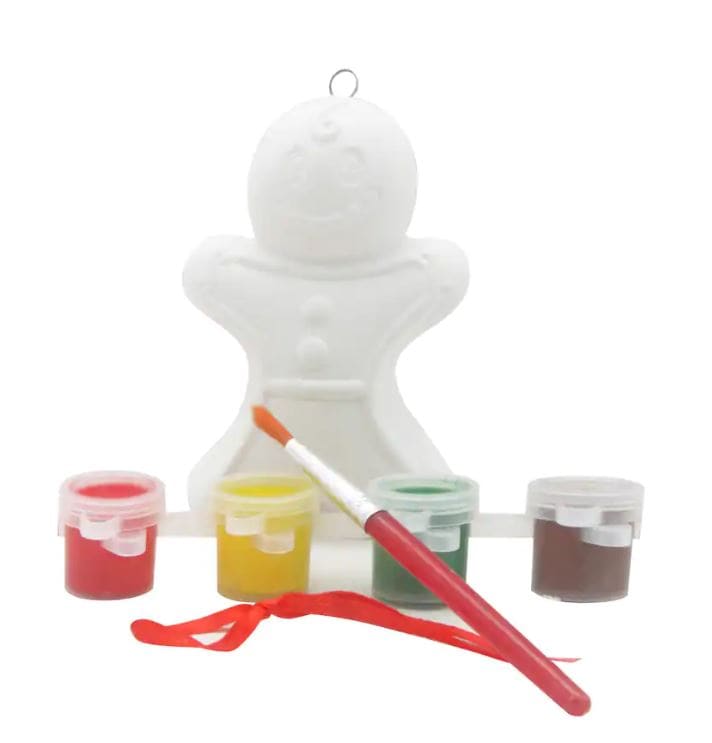 Get creative for the holidays with a Color Your Own Ornament Kit by Creatology™. This gift is perfect for kids and toddlers who want to be creative for the holiday season. It also doubles as a bonus ornament you can place on your Christmas tree next year! The kit includes all materials needed to transform the piece into a holiday favorite - 4 paint pots, 1 ceramic figure, 1 brush, and 1 ribbon. Once dry and complete, attach the ribbon to hang it on your Christmas tree.
Toys for Tots
Little kids light up with joy when they find new toys in their stockings. So on top of the fantastic presents they already have, give your young kids a little more fun with smaller toys they can play with. Maybe they may even like it more than those sitting under the tree. Here are some of our suggestions for stocking stuffer toys your kids may love this holiday season:
Learn™ Bath Letters & Numbers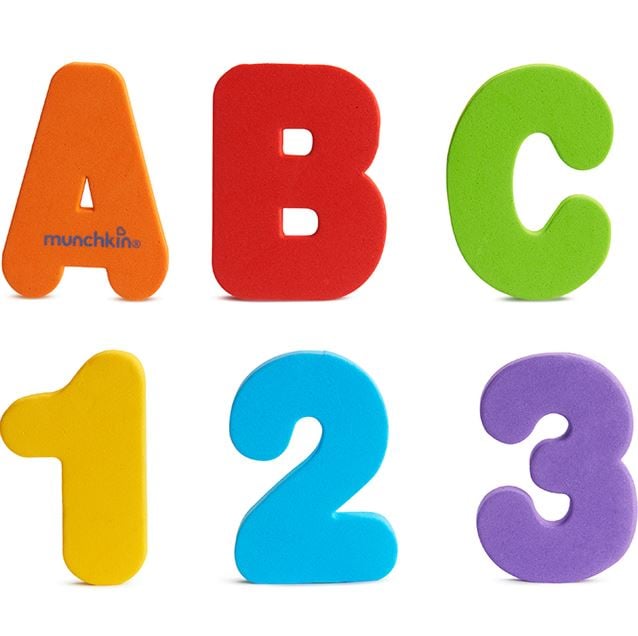 Get your child something that will simultaneously educate and entertain them. These Munchkin brand Bath Letters & Numbers are a great way to start spelling and counting with your child and improve their hand+eye coordination. The numbers are made of soft, durable, non-toxic foam that sticks to tub walls when wet. Perfect for children ages three and up.
Sesame Street BriteBrush Interactive Elmo Toothbrush
Turn teeth brushing time into a game with Elmo's fun coaching style that encourages kids of all ages to brush longer. This Sesame Stree Elmo Toothbrush uses sonic vibration, smart sensors, side change recognition, plus Elmo's voice and laughter to guide them. No apps or mobile devices are required. Kids will enjoy brushing along to Elmo's "Brushy Brush" song and games like the Tricycle Adventure, Silly Sounds, and Music Maker. This toothbrush also includes two replaceable soft brush heads (one blue and one red) that are gentle on teeth and gums.
Baby Shark Sea Jam Microphone Toy
Do you often find your kids singing along to songs like Baby Shark and Disney? Well, get them a present that will keep their interest in music going with this Baby Shark Sea Jam Microphone Toy. The microphone has three silly voice filters so you and your kid can take children's karaoke to a new level.
Find the Perfect Stocking Stuffer with MyUS
There are hundreds of stores in the US that may have the perfect gift for any sized stocking ready to be purchased. By signing up for a MyUS address, you can buy any gifts from almost any retailer in the US and send them directly to your doorstep anywhere around the world. It's an easy process and will have you shopping within minutes!
How Does MyUS Work?
Our easy online registration will help you select and choose the best membership option to help you get the products and brands you love from the US. Over 7.7 million members worldwide trust MyUS with their international shipping needs - especially during the holiday season!
Sign up for a MyUS account & begin shopping today!
We always aim to bring our members the best shopping options available, but some of the products featured in this post may have purchase restrictions. Please visit the merchant's terms of sale, shipping guidelines, and terms and conditions to find more information.