Gift Guide for Mother's Day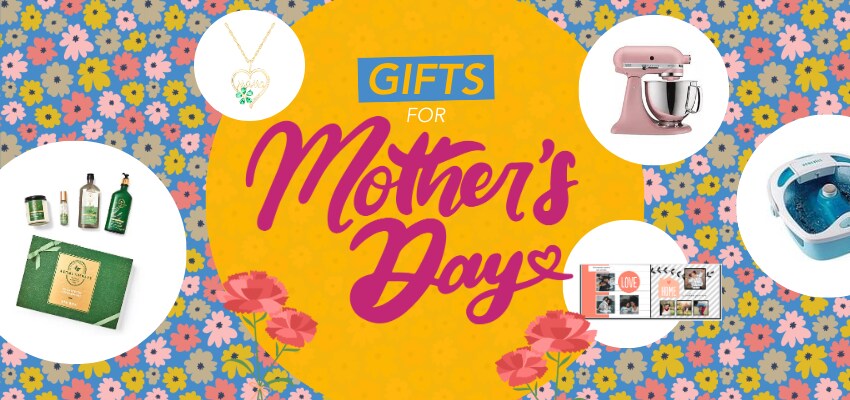 Mother's Day is a special occasion that honors the most important women in our lives. It is a day to celebrate the love, care, and sacrifices that our mothers have made for us throughout our lives. Mother's Day is celebrated worldwide, and it is a time when we express our appreciation and gratitude for everything our mothers have done for us. This day is an opportunity to thank our mothers for their unwavering support, endless encouragement, and unconditional love. Whether near or far, Mother's Day allows us to show our mothers how much we cherish and value them.
MyUS is ready to help you find all the gifts you need to celebrate your mom this holiday. Here's our special gift guide to help you find the perfect gift!
Personalized Jewelry
A beautiful piece of jewelry, such as a necklace or bracelet, can be made even more special by adding a personalized touch. You could have it engraved with her initials, birthstone, or a meaningful quote.
Lab-Created Emerald & White Sapphire Mom Necklace, $122.49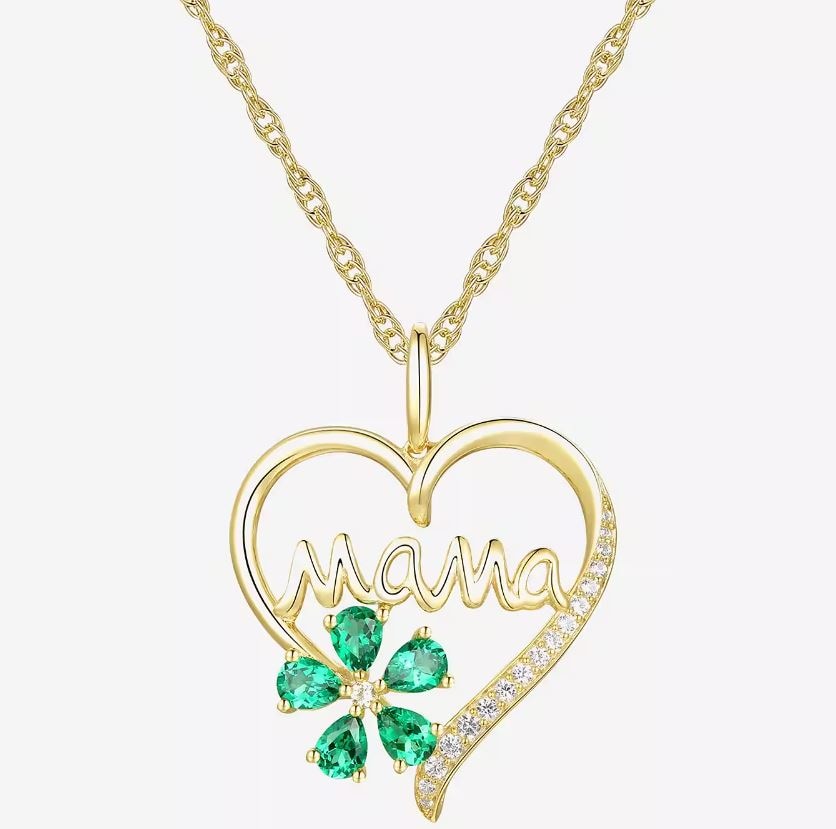 Give her a present that she can pair with her favorite outfit. This Mama Green Emerald Flower Heart Pendant Necklace makes for a wonderful and stylish gift for mom. The 14-karat gold over silver gives it a timeless look that can be passed down to the daughter when the time is right. Pair this with a fabulous green dress to feel stylish and loved for Mother's Day.
Shop For More Jewelry From JCPenny With MyUS
Love Knot Mother's Day Necklace, $34.36+
Give her a necklace and a sweet saying to show your love and appreciation for your mother. This Love Knot Necklace represents the unbreakable bond between two souls: mother and child. It is a symbol of eternal love, and it makes it a great gift for Mother's Day.
Shop For More Mother's Day Gifts From Etsy With MyUS
Spa Day Items
Give your mom the gift of relaxation with a spa day. You could book her a massage, facial, or mani-pedi at a local spa or create a DIY spa experience at home with candles, bath salts, and a luxurious robe.
Aromatherapy Gift Set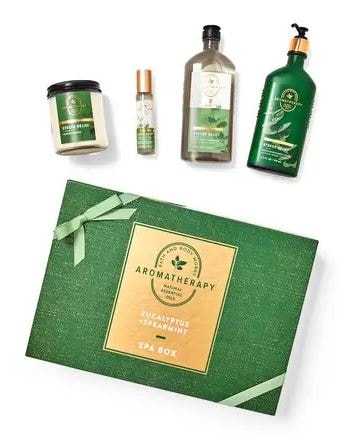 Help Mom relax at the end of the day with this beautiful box set from Aromatherapy. It's basically a spa day in a box! It includes a single-wick candle, body wash and foam bath, moisturizing body lotions, and a travel-sized essential oil mist - all with the essence of eucalyptus and spearmint. Two scents made to help you relax after a long day - the perfect gift for any working mom.
Shop For More Gifts Sets From Bath & Body Works With MyUS
HoMedics® Shower Bliss Foot Spa with Heat Boost Power, $79.99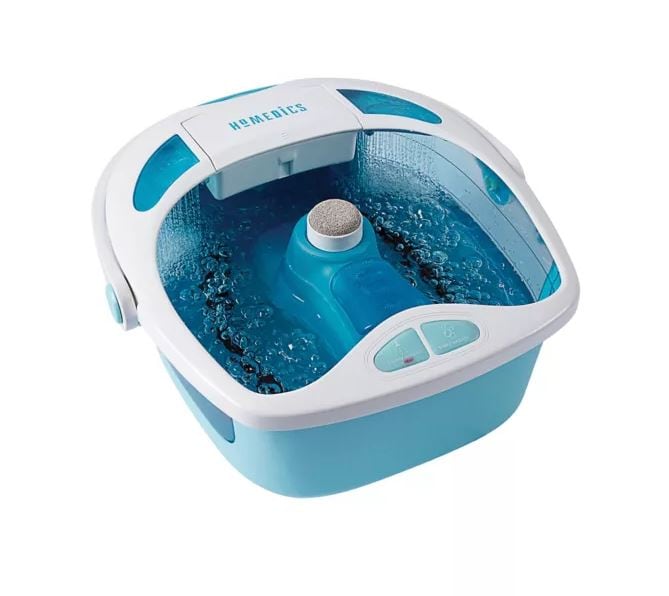 Now is the best time to take advantage of the Bed Bath & Beyond Going Out of Business Sale for Mother's Day. Get her items she can use to spoil herself like this soothing, reviving HoMedics Shower Bliss Foot Spa. This pedicure foot spa includes three attachments, a pumice stone, a cleansing brush, and a massage roller to help your mom relax after a long day.
Shop For More Massage, Spa, and Sleep Items From Bed Bath & Beyond With MyUS
Customized Photo Book
Gather your family's most cherished photos and create a customized photo book for your mom. You could include photos from her childhood, family vacations, and special events. This is a sentimental gift that she will treasure for years to come.
Linen Hardcover Mother's Day Photobook, $19.99+

There are plenty of ways to honor mom this holiday. Why not do so with a fun and creative photobook filled with precious memories? Choose between a variety of photobooks available to show her how much you appreciate her presence in all the important family moments. Act now and take advantage of Promo Code PHOTO50 when you checkout on the CVS website to save up to 50% off your order.
Shop For More Photo Books From CVS With MyUS
Memories with Mom Photobook, $29.99
Put all of your precious memories with Mom into one adorable scrapbook. This Memories with Mom scrapbook is a great personalized gift that will show your love and appreciation for the matriarch in your family. Starting at $29.99, this photo album comes with 20 pages, but you can add up to 50 pages of memories if needed. Give mom a sentimental feeling this Mother's Day!
Shop For More Photobooks From Walgreens With MyUS
Personalized Stationery
A personalized stationery set is a great gift if your mom loves writing letters or notes. You could include her name or monogram on the cards and a fun design.
Pink Wash Personalized Stationery, $35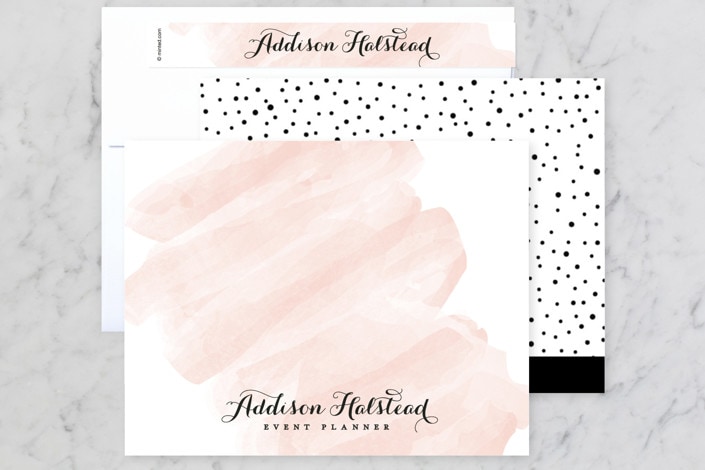 If mom is a businesswoman at heart, help her maintain connections and look good while doing so with this beautiful business stationery set. Not only do you support mom as a loved one, but you're also supporting small businesses by helping your mom maintain a professional and classy look through her business cards. MyUS is always in support of small businesses run by women.
Shop For More Stationery Sets From Minted With MyUS
Watercolor Wash Stationery, $49.20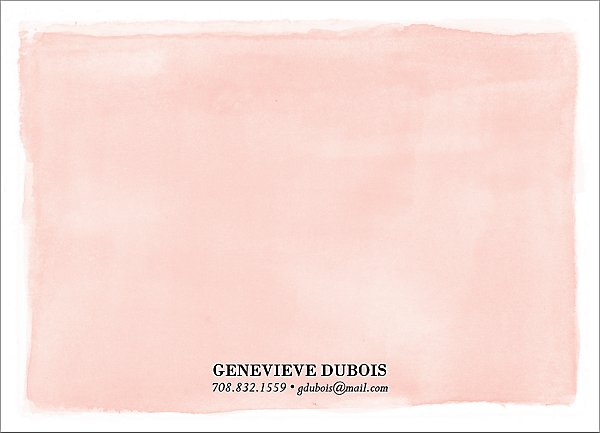 Personalize stationery items for the mom in your life that loves making lists and keeping in touch with friends the old-fashioned way. Letters and writing can relieve stress, especially on fancy stationary items personalized to mom's name. Help her spread the word to friends and family with a personalized stationery set she'll love. Choose a variety pack of 20 to 400, so mom can stay in touch for years to come.
Shop For More Stationary Items From Paper Source With MyUS
Gardening Supplies
For the mom with a green thumb, gardening supplies make unique and practical gifts. It allows her to grow fresh herbs and plants year-round and use them in everyday meals.
Nature Spring All-In-One Garden Tool Set and Stool Hand Tool Kit, $45.95
If Mom loves to spend hours in her garden, become a great support by providing her with the supplies needed to maintain her hobby. Lowes has a variety of gardening tools and accessories perfect for anyone with a green thumb. Give mom this convenient all-in-one gardening tool kit that includes five hand tools and a foldable stool. The stool also has a storage bag with built-in pockets to store your hand tools and other gardening supplies.
Shop For More Gardening Tools From Lowes With MyUS
10-Inch Dia Glass Gazing Globe Yard Decor, $39
Help mom decorate her outdoor space with Alpine's Glass Gazing Globe. Its reflective blue surface is constructed of durable glass and makes a beautiful outdoor centerpiece or accessory. The yard will be the envy of the neighborhood with this decor piece that offers a fresh, contemporary look amongst your garden's flowers and herbs.
Shop For More Garden Decor From Home Depot With MyUS
Cooking Supplies
For the moms who love preparing family meals and being creative in the kitchen. Find mom the best cookware, accessories, and appliances to help her cooking reach the next level.
Artisan 5 Qt. Stand Mixer, $349.99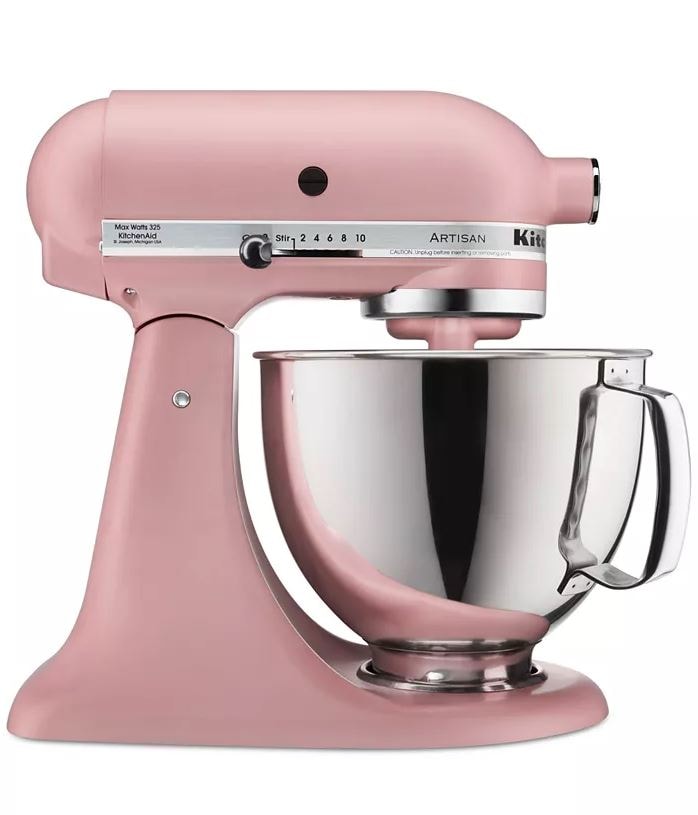 Give mom's hands a rest by getting her an appliance that can do all the hard work for her. From mixing 9 dozen chocolate chip cookies or shredding chicken for taco night, this Artisan Series 5 Quart Stand Mixer has the capacity to help prepare food for any occasion. The 5-quart stainless steel bowl is dishwasher safe, and the appliance has 10 mixing speeds, perfect for any recipe.
Shop For More Kitchen Supplies From Macy's with MyUS
Luminarc® Brighton 16-Piece Glassware Set, $50
Make any gathering feel like tea time in Bridgerton with this beautiful glassware set from Luminarc®. These glass cups come in a variety of sizes and are dishwasher safe. The timeless pattern on the glass gives it a classy look that makes anyone feel as fancy as Queen Charlotte as they sip their orange juice, water, or other beverages.
Shop For More Kitchen & Dining Items From JCPenny With MyUS
Find the Perfect Mother's Day Gift with MyUS
There are hundreds of stores in the US that may have the perfect gift for Mother's Day. By signing up for a MyUS address, you can buy gifts from almost any US and UK retailer and send them directly to your doorstep worldwide. It's an easy process and will have you shopping within minutes!
How Does MyUS Work?
Our easy online registration will help you select and choose the best membership option to help you get the products and brands you love from the US. In addition, over 7.7 million members trust MyUS with their international shipping needs - especially during the holiday season!
We always aim to bring our members the best shopping options available, but some of the products featured in this post may have purchase restrictions. Please visit the merchant's terms of sale, shipping guidelines, and terms and conditions to find more information.