Gift Guide for Ramadan & Eid al-Fitr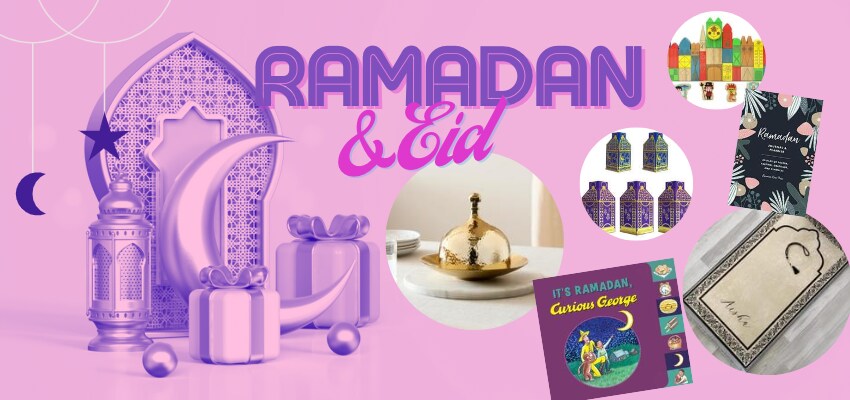 Ramadan is a special time of year for Muslims, and many thoughtful gifts can be given to friends and family members to help them celebrate this important occasion. We understand this is a time of fasting, prayer, charity, and celebrating with family. We commend our customers who follow the Islamic faith for their devotion and commitment.
MyUS is ready to help you spread joy with gifts that are for the whole family but also respectful of the customs and traditions of Ramadan. Follow our gift guide to find the best items you can utilize as the perfect gift for Ramadan and Eid al-Fitr.
Gifts for Prayer & Faith
For those observing Ramadan, deepening a connection to their faith and heightening their knowledge of Islam is important. Providing gifts that be used throughout their day before they break their fast can be a sure way to help them achieve their religious ties. Be a great friend or family member by providing these gifts to your loved ones.
The Meaning of The Holy Qur'an Edition 11, $23.95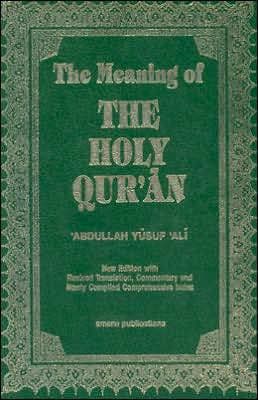 Since the seventh century, the holy text and meaning of the Qur'an have been preserved, word for word. It guides all mankind with several layers of meaning and beauty that are easily lost in translation. This book is a compact and revised depiction of Abdullah Yusuf Ali's translation of The Meaning of the Holy Qur'an into modern English. It helps readers understand the meaning of the Qur'an, appreciate its beauty, and catch something of the grandeur of the Arabic. This book also retains essential notes of Yusuf Ali's exhaustive commentary on the Qur'an to help readers better understand the message and increase their depth of knowledge.
Shop For More Qur'an Books From Barnes& Noble With MyUS
Personalized Foam Padded Prayer Mat, $24.95+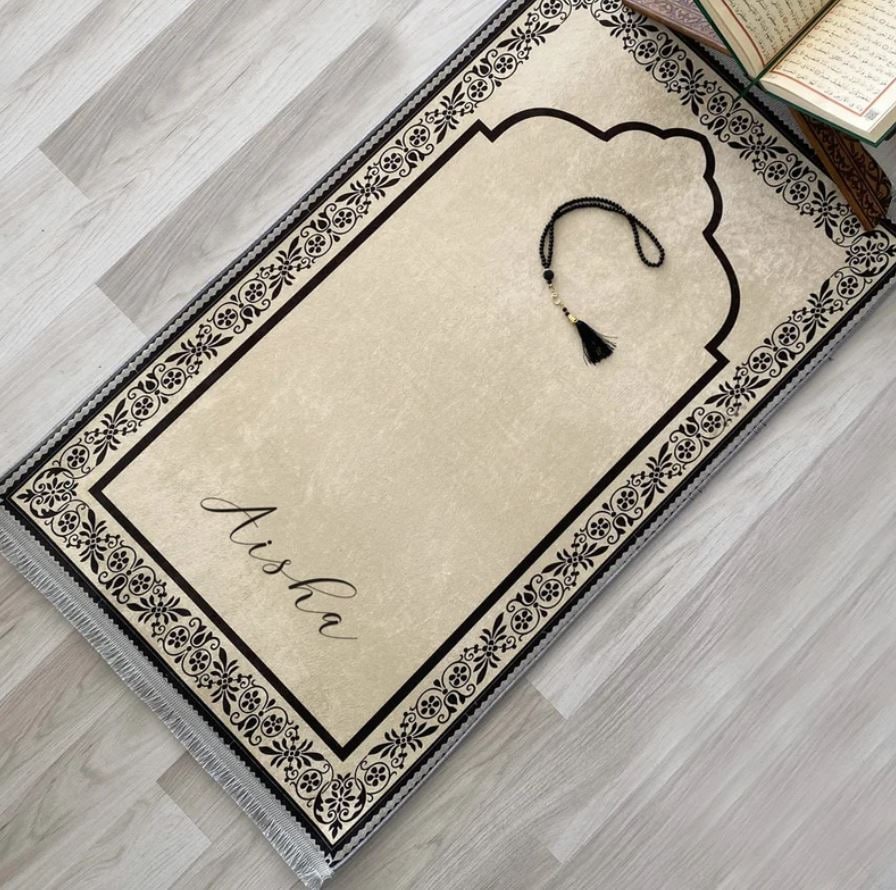 Pray on a mat designed for modern Muslim living with a personalized mat that combines a beautiful contemporary design and traditional Islamic motives. This prayer mat will enhance your spiritual lifestyle and home. It is designed and padded with PU foams for those who need knee support for comfort and comes with a velvet look, a polyester rug surface, and a cotton anti-slip backing. You can even personalize the rug and get a free tasbih as a gift from the seller.
Shop For More Prayer Mats From Etsy With MyUS
Ramadan Journal & Planner, $8.95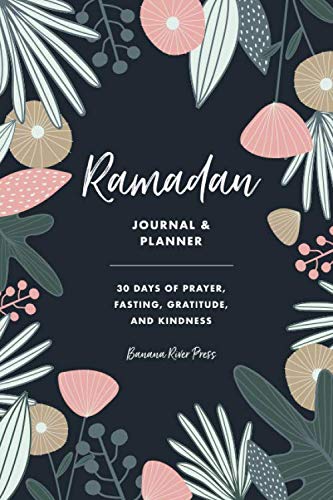 Make the most out of Ramadan with this undated journal and planner. The modern chic design is great for women and girls and features two pages daily for Ramadan. It provides readers with a mood tracker, prayer tracker, suhoor and iftar meal planner, daily goals, to-dos, and an hourly schedule. It helps with a spiritual reflection by providing three daily journaling prompts, dua of the day, Qur'an reflections, and daily gratitude.
Shop For More Ramadan Journals From Amazon With MyUS
Gifts for Eid & Iftar Celebrations
Iftar can be a great way to bring the whole family together. When preparing iftar, you can turn it into a celebration before (and during) Eid al-Fitr by decorating your home with festive decorations, iftar gift baskets, and more! Here are some recommendations that can help you celebrate the spirit of Ramadan with friends and family.
Eid Paper Lanterns, $6.50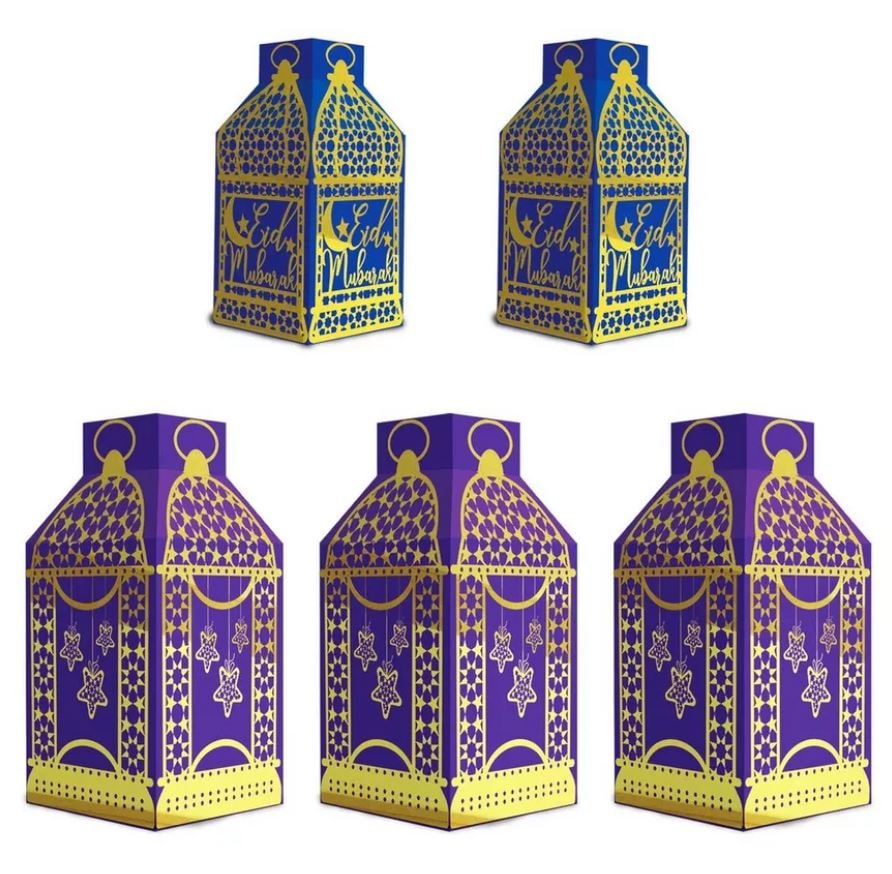 Create an aesthetic that celebrates and honors the holiday in a fun way with these Eid Paper Lanterns. Hang these lanterns over your dining table to create a festive atmosphere for your family feasts. They come n two sizes, each with its own design.
Shop For More Ramadan and Eid Party Supplies From PartyCity With MyUS
KARTELL Rechargeable Lantern, $380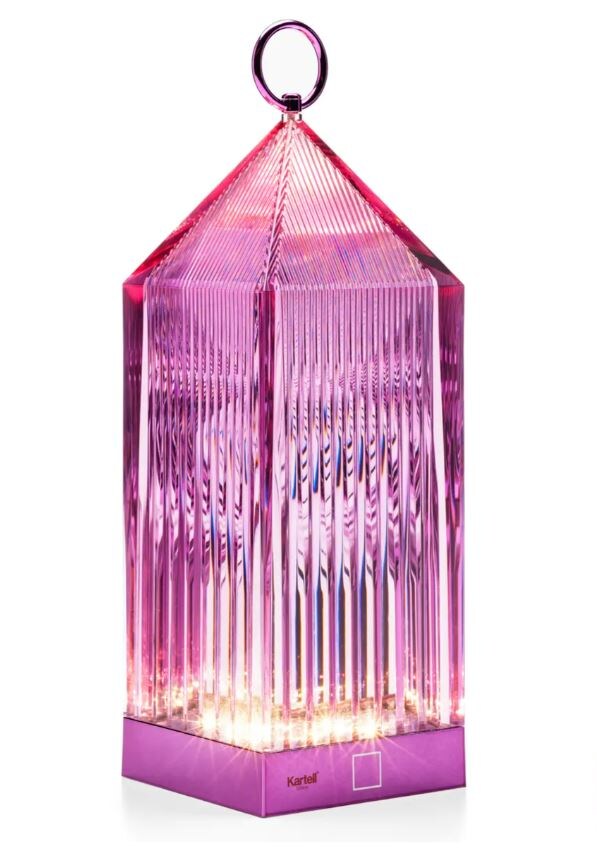 The KARTELL LED Lantern illuminates any setting with its contemporary take on a classic design. Offered in five vibrant colors and made of mass-dyed and metallic transparent PMMA, the lantern also features a battery charger. This vibrant piece of decor will accent any modern space. This can be a perfect gift to your family member and host of your next iftar celebration to light up the room with vibrancy.
Shop For More Gifts for Home From Nordstrom With MyUS
Hammered Brass Date Tray, $72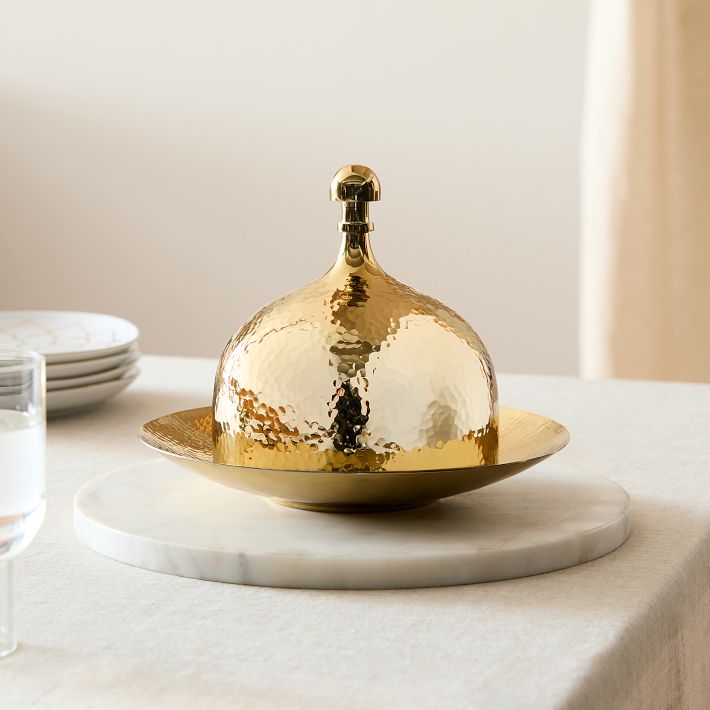 Who needs a charcuterie board when you can present your snacks, desserts, and meals on this beautiful Hammered Brass Date Tray? Its unique texture, shape, and shine combine culture and modernism with your serving dish. Be the host with a sense of style and show off this serving tray with a presentation of delicious foods for your Eid or Iftar celebrations.
Shop For More Serving Trays From West Elm With MyUS
Gifts for Children
During this time, children are not expected to fast until they have reached a certain age of maturity. But that doesn't mean they can be without a truly cultural experience. Use this month to teach your children the best cultural practices and appreciation for their religious holiday with fun and informative gifts and toys.
It's Ramadan, Curious George, $7.99
It's the first day of Ramadan, and George is celebrating with his friend Kareem and his family. Show your young one how George helps make gift baskets to donate to the needy and watches for the crescent mood with the man in the yellow hat. This playfully tabbed board Curious George book, with a foil-stamped cover, makes a great holiday gift for all Curious George fans- and those who celebrate Ramadan and those who are learning about it for the first time!
Shop For More Ramadan-Themed Children's Books From Barnes & Noble With MyUS.
Eid al-Fitr Celebration Outfit for American Girl Dolls, $38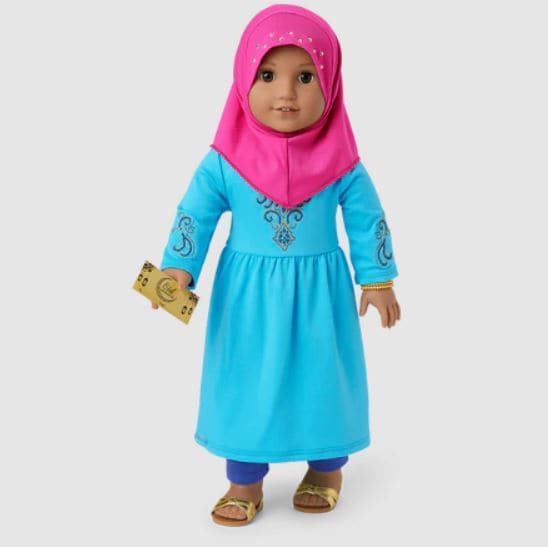 Does your child take her American girl doll everywhere with her? Grow that connection between your child and their doll by finding the culturally appropriate attire for your American Girl doll. This Eid al-Fitr Celebration Outfit set includes a long-sleeved abaya dress with embroidery at the bodice and sleeves, a pink hijab with rhinestones, a pair of blue cotton jersey lettings, a pair of gold sandals, two beaded gold bracelets, a gold envelope, and a booklet that highlights five different cultural celebrations.
Shop For More Fun & Festive Outfits From American Girl With MyUS
Disney, It's a Small World Stacking Block Set, $49.99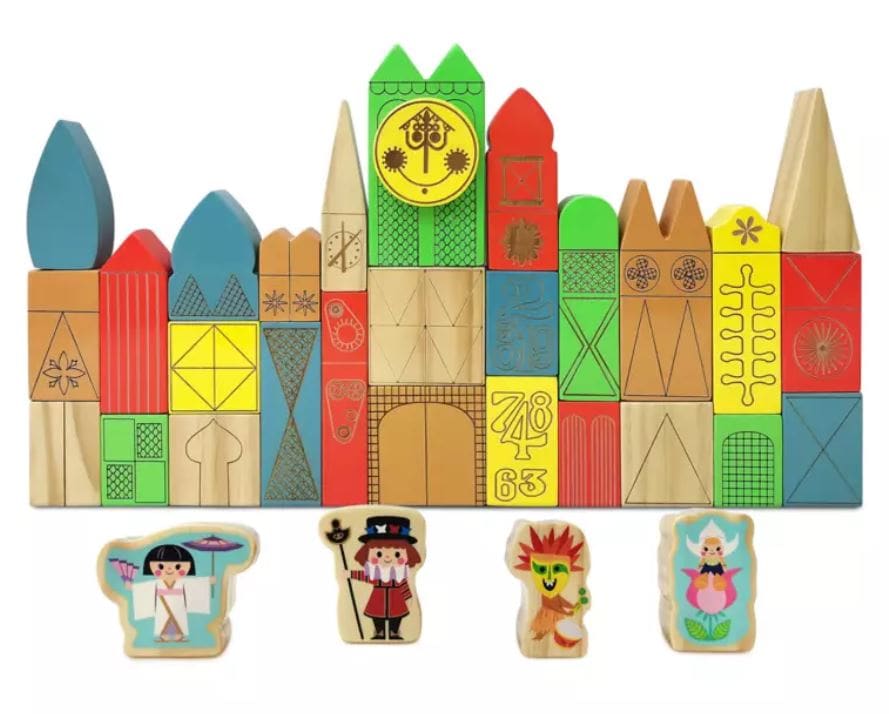 It's a small world, which makes this stacking block set perfect for little ones. This 32-piece wooden block set can be assembled to create the iconic Disney Parks attraction and includes characters from around the globe. Play and create a small world with your child with this gift. Be warned. This toy is not meant for children under 3 years of age.
Shop For More Toys From Disney With MyUS
Fashionable Gifts
During this holy month of cultural celebration, one is recommended to dress conservatively during this time. The Ramadan dress code advises people to wear clothes that cover the shoulders, torso, and knees and avoid tight and low-cut clothing. But that doesn't mean you can't add a stylish flair to your outfits. Add these fashionable gifts as items your loved ones would love to pair with their outfits.
Nike Dunk High Premium, $135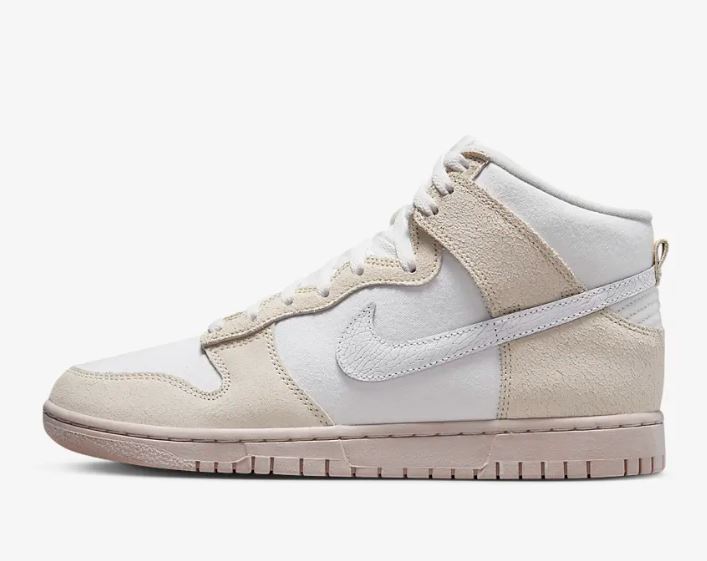 Quench your thirst for style with this clean take on the original shoes made for shooting hoops. These Nike Dunk Premium shoes preserve everything you know best about the Nike brand, era-echoing construction, ultra-padded design, and a style that looks good on and off a basketball court. The cracked leather and salt-washed colors add a stylish flair that can be paired with almost any outfit.
Shop For More Shoes From Nike With MyUS
Guess Rose Gold-Tone 2-Piece Earring Set, $14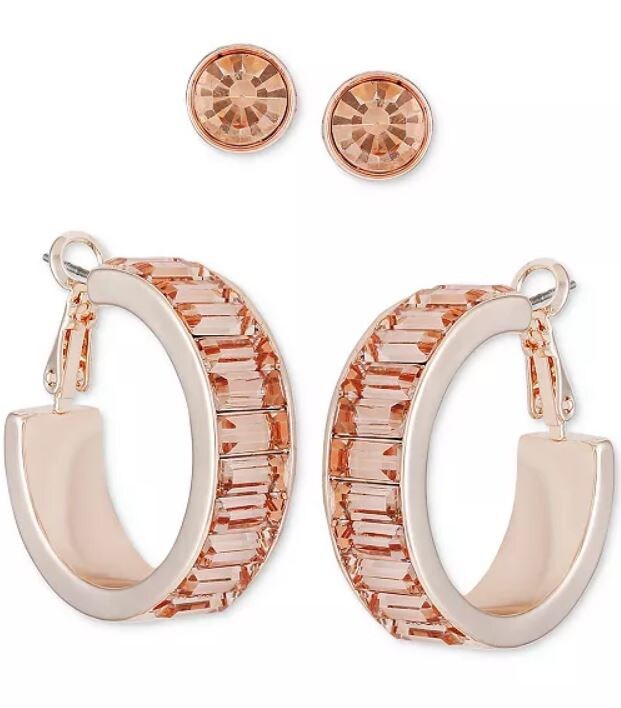 Accessorize in style with your choice of hoop or stud rose gold earrings. Both round and baguette-cut crystals are used in the earrings included in this refreshing two-piece set by Guess. Add a flair to your ensemble with these beautiful earrings.
Shop For More Jewelry From Macy's With MyUS
Alpargata Recycled Cotton Rope Espadrille, $59.95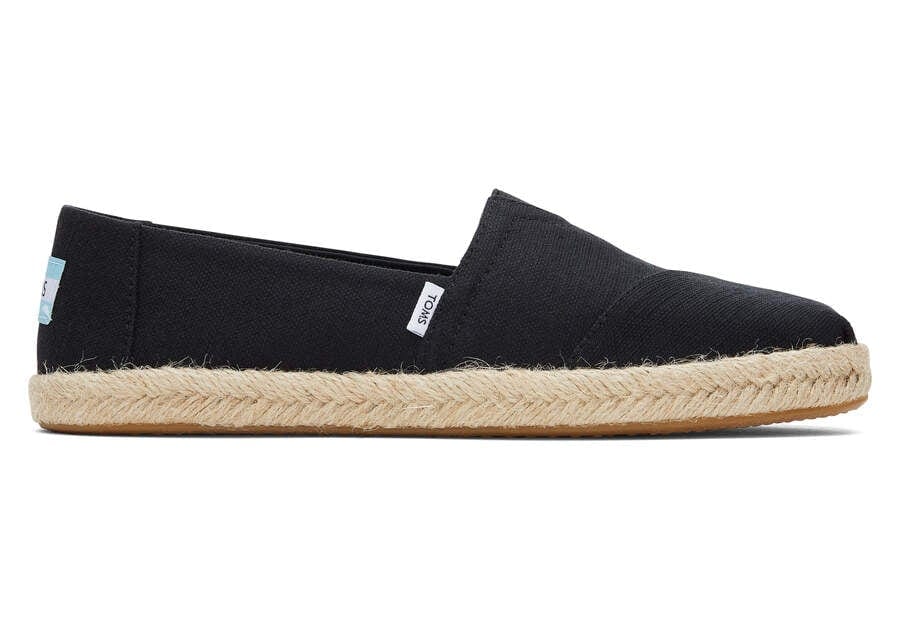 These classic alpargata rope espadrille shoes are made with at least 50% recycled cotton. A pair of shoes like these make a great gift for the more environmentally conscious person. These vegan and recycled cotton shoes help keep waste out of landfills and require less water and energy than conventional cotton products. As part of the TOMS earthwise™ collection, these shoes were designed with the planet in mind.
Shop For More Shoes from TOMS With MyUS
Find the Perfect Ramadan and Eid Gift with MyUS
There are hundreds of stores in the US that may have the perfect gift for Ramadan and Eid. By signing up for a MyUS address, you can buy gifts from almost any US and UK retailer and send them directly to your doorstep worldwide. It's an easy process and will have you shopping within minutes!
How Does MyUS Work?
Our easy online registration will help you select and choose the best membership option to help you get the products and brands you love from the US. In addition, over 7.7 million members trust MyUS with their international shipping needs - especially during the holiday season!
We always aim to bring our members the best shopping options available, but some of the products featured in this post may have purchase restrictions. Please visit the merchant's terms of sale, shipping guidelines, and terms and conditions to find more information.