A Global Feast: Thanksgiving Gift Guide
As autumn leaves paint the landscape with warm hues, it's that time of the year again when families come together to express gratitude and share a bountiful feast. Thanksgiving, a quintessentially American holiday, has deep roots in history, and its spirit resonates across borders. In this comprehensive gift guide, we'll explore the history of Thanksgiving in the United States and worldwide. Additionally, we'll provide a curated selection of products from popular U.S. retailers that can be conveniently purchased using a MyUS address.
The Roots of Thanksgiving
A Pilgrim's Tale
Thanksgiving traces its origins to the early 17th century when Pilgrims and Native Americans joined in a harvest feast in Plymouth, Massachusetts. This event symbolizes unity and gratitude, setting the stage for the tradition we celebrate today.
Lincoln's Proclamation
President Abraham Lincoln officially established Thanksgiving as a national holiday in 1863, expressing gratitude for the nation's blessings amidst the Civil War. Since then, the fourth Thursday of November has been a day for reflection and appreciation.
Thanksgiving Around the Globe
While Thanksgiving is deeply ingrained in American culture, similar celebrations exist worldwide, each with its unique traditions.
Canada
Our neighbors to the north celebrate Thanksgiving on the second Monday of October, expressing gratitude for the harvest season.
Liberia
Liberia celebrates Thanksgiving on the first Thursday of November, echoing the American tradition due to historical ties.
Grenada
In Grenada, Thanksgiving is observed on October 25th, emphasizing historical and religious aspects.
The Thanksgiving 2023 Gift Guide
Williams Sonoma Roasting Pan
A staple for Thanksgiving dinners, the Williams Sonoma Roasting Pan is perfect for achieving that golden-brown turkey perfection. It's durable, easy to clean, and an essential addition to any kitchen.
Williams Sonoma Roasting Pan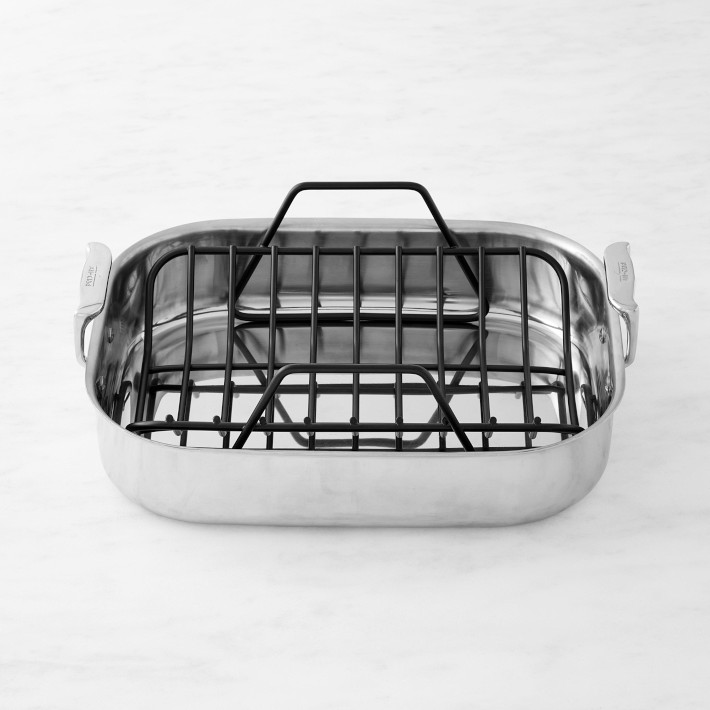 Elevate your holiday cooking with the All-Clad Stainless-Steel Roasting Pan with Rack. Crafted with precision and durability, this essential kitchen companion ensures even roasting and effortless basting. The included stainless-steel rack elevates your culinary creations, allowing heat to circulate evenly for a perfectly golden and succulent roast every time.
All-Clad Stainless-Steel Covered Oval Roasting Pan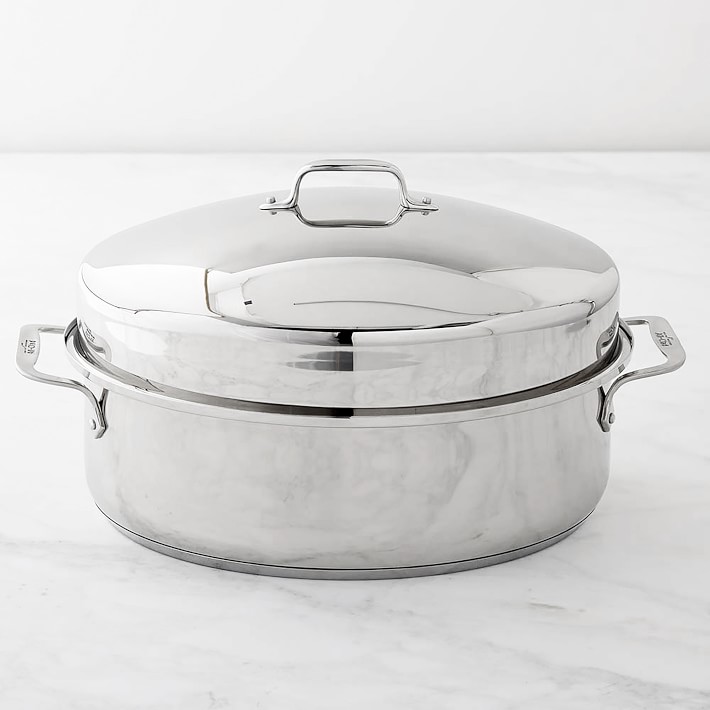 The All-Clad Stainless-Steel Covered Oval Roasting Pan is a culinary essential that seamlessly combines style and functionality. Crafted with precision from high-quality stainless steel, this roasting pan ensures even heat distribution, making it perfect for achieving that perfectly roasted Thanksgiving turkey. The included cover enhances moisture retention, guaranteeing a succulent and flavorful centerpiece for your holiday feast.
Macy's Thanksgiving Parade Collectibles
Capture the magic of the Macy's Thanksgiving Day Parade with collectibles ranging from commemorative ornaments to limited-edition figurines. These items make for delightful gifts and cherished keepsakes.
Macy's Thanksgiving Parade Red Nutcracker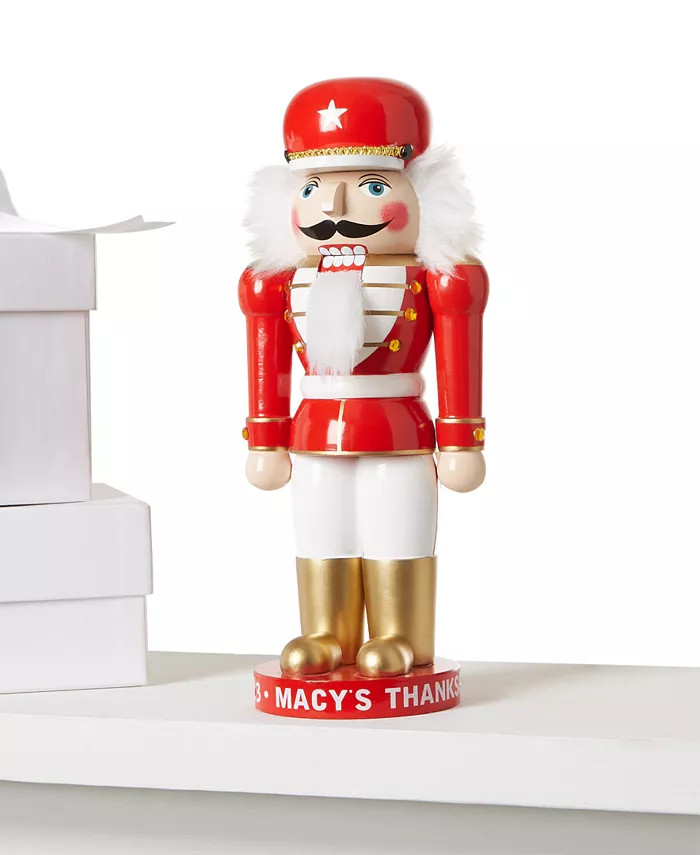 The Macy's Thanksgiving Parade Red Nutcracker, exclusively created for Macy's, is a charming and festive collectible that captures the spirit of the iconic Macy's Thanksgiving Day Parade. With its vibrant red uniform and intricate detailing, this nutcracker adds a touch of holiday magic to your decor and makes for a delightful keepsake to commemorate the parade's enchanting tradition.
Thanksgiving Day Parade Band Bear Plush Toy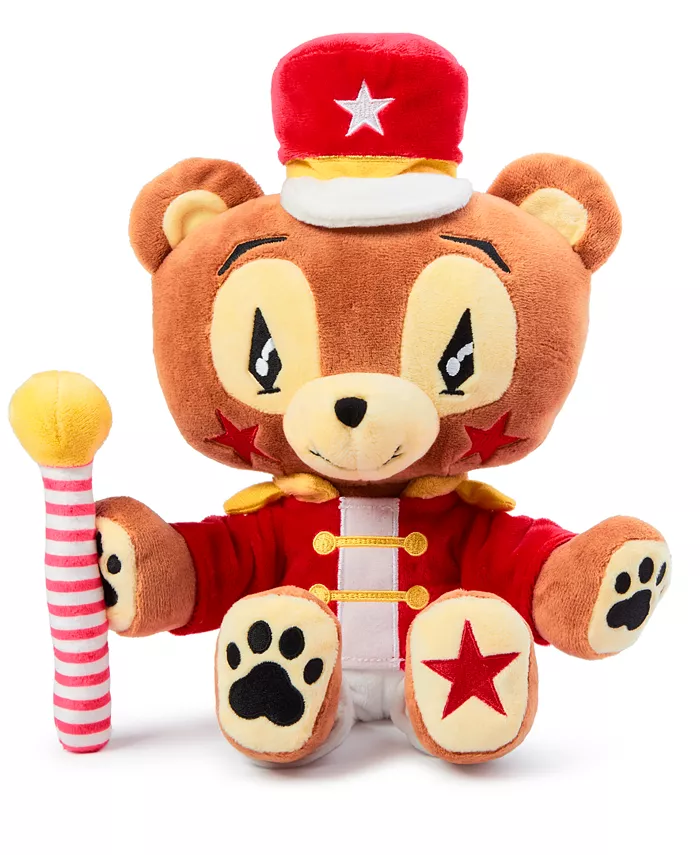 Celebrate the enchanting spirit of the Macy's Thanksgiving Day Parade with the Thanksgiving Day Parade Band Bear Plush Toy. This adorable plush bear, exclusively created for Macy's, captures the whimsy of the iconic parade with its festive marching band attire and irresistibly soft texture. Perfect for both collectors and little ones, this cuddly companion adds a touch of parade magic to your Thanksgiving festivities.
Instant Pots & Kitchenware
Simplify your Thanksgiving cooking with the Instant Pot and kitchenware items. This versatile kitchen gadget can pressure cook, sauté, steam, and more, making meal preparation a breeze.
Instant Pot Duo Evo Plus 10-in-1 Pressure Cooker
The Instant Pot Duo Evo Plus 10-in-1 Pressure Cooker is the ultimate kitchen companion, seamlessly combining ten essential appliances in one sleek design. This versatile appliance revolutionizes meal preparation From pressure and slow cooking to sautéing, baking, and even yogurt making. Its cookware-grade stainless steel inner pot ensures durability and efficient heat distribution, making it a must-have for every home chef's kitchen arsenal.
GreenPan Elite 8-in-1 Programmable 6-Quart Electric Slow Cooker
Introducing the GreenPan Elite 8-in-1 Programmable 6 Quart Electric Slow Cooker in Fig Purple, the ultimate kitchen companion for versatile cooking. Its dishwasher-safe lid and removable crock make meal prep and cleanup a breeze. Its healthy ceramic nonstick surface is PFAS-free, allowing you to sear, sauté, brown, steam, roast, and slow-cook your way to culinary perfection, all in one stylish Fig Purple package.
Scents from Bath & Body Works
Bring the aroma of freshly baked apple pie or pumpkin cupcakes into your home with delightful candles and products from Bath & Body Works. It's the perfect way to add a cozy touch to your Thanksgiving celebration.
Pumpkin Cupcake Cleaning Gel Hand Soap
Indulge in the delightful essence of fall with the Pumpkin Cupcake Cleansing Gel Hand Soap. This luscious hand soap combines the warm notes of freshly baked pumpkin cupcakes with a luxurious cleansing formula, leaving your hands feeling nourished and smelling irresistibly sweet. Elevate your handwashing experience this season with the perfect fusion of autumnal fragrance and effective cleansing.
Pumpkin Peanut Brittle 3-Wick Candle
Indulge your senses in the warm embrace of fall with our Pumpkin Peanut Brittle 3-Wick Candle. Immerse your space in the rich, inviting aroma of sweet pumpkin, caramelized peanuts, and a hint of spice, creating the perfect ambiance for cozy autumn evenings. With its triple-wick design, this candle promises a long-lasting, fragrant experience that transforms any room into a haven of seasonal delight.
Crate & Barrel Thanksgiving Table
Elevate your Thanksgiving table with stylish dinnerware and decor from Crate & Barrel. From elegant serving platters to festive tablecloths, these items will enhance the visual appeal of your holiday feast.
Marin White 4-Piece Place Setting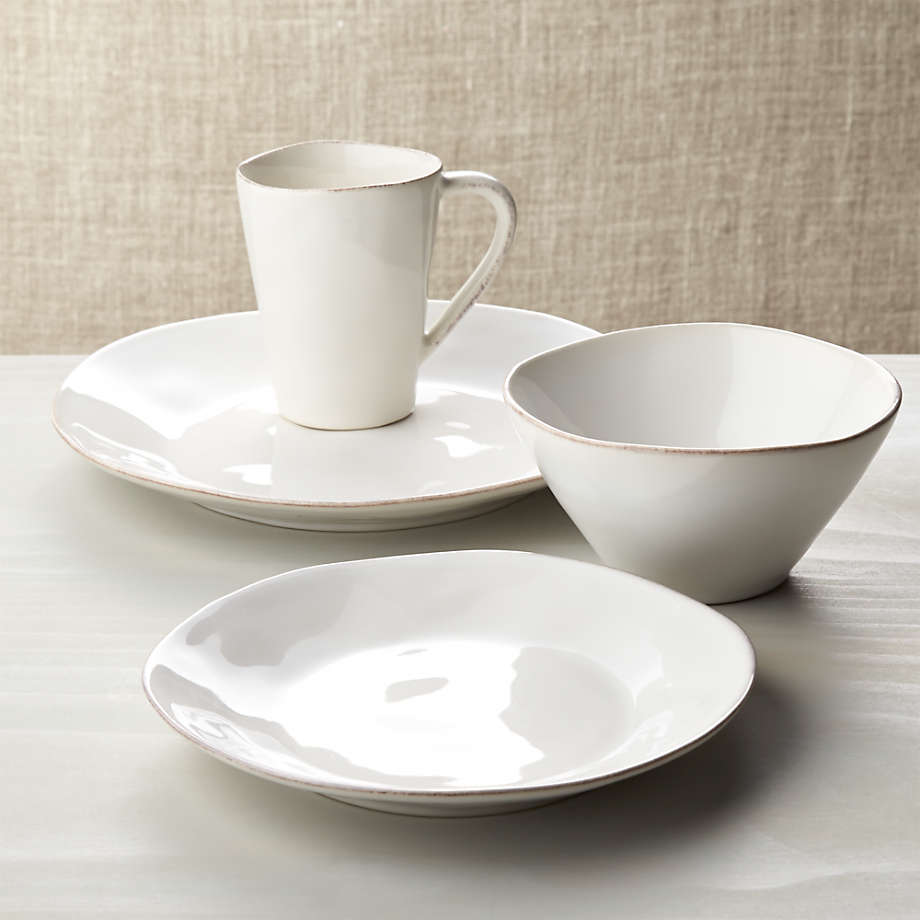 The Marin White 4-Piece Place Setting is a sophisticated addition to your dining experience, combining minimalist elegance with durable craftsmanship. Crafted from high-quality stoneware, each piece features a clean white glaze, creating a versatile and timeless aesthetic that complements any table setting. Elevate your dining occasions with this set that includes a dinner plate, salad plate, cereal bowl, and mug, embodying both style and practicality.
Marin Wine Glasses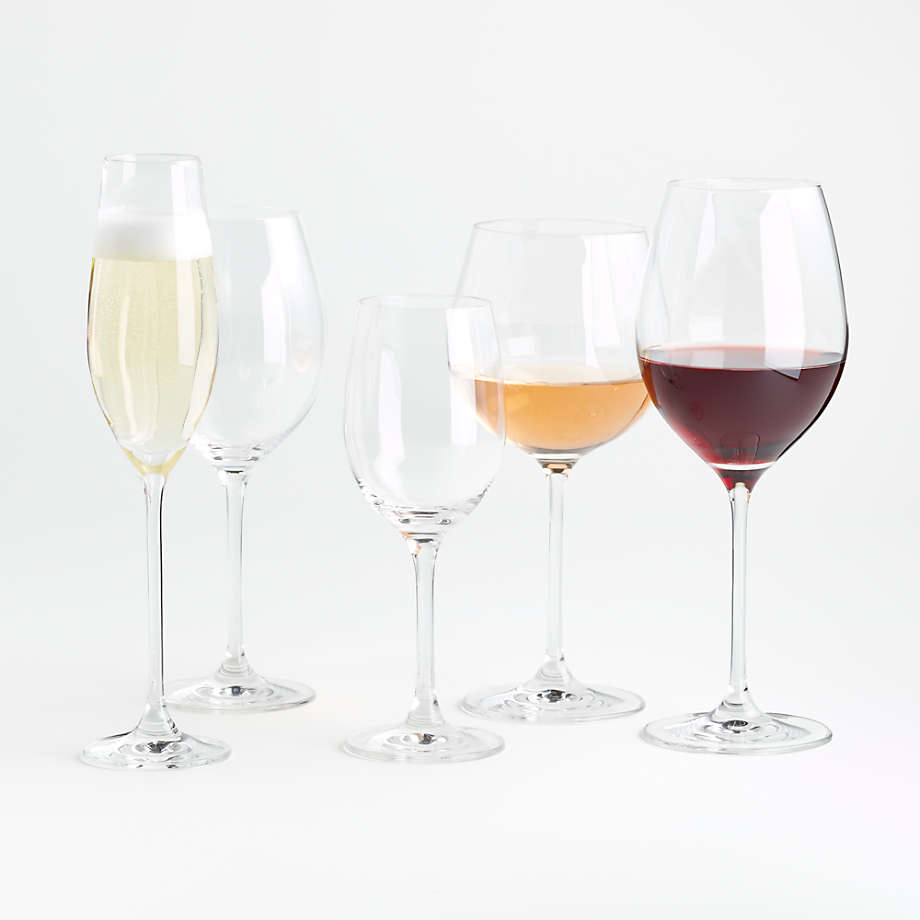 Elevate your dining experience with the exquisite Marin Wine Glasses. Crafted with precision and sophistication, these glasses boast a sleek stem and a gracefully curved bowl that enhances the aroma and flavor of your favorite wines. Whether you're hosting a festive gathering or enjoying a quiet evening, the Marin Wine Glasses add a touch of elegance to every sip.
Find the Perfect Thanksgiving Item with MyUS
This Thanksgiving, embrace the spirit of gratitude and celebrate with loved ones near and far. Whether you're enjoying a traditional American feast or participating in Thanksgiving celebrations around the world, these curated gifts and products will enhance your holiday experience. Don't miss out on the opportunity to bring a touch of Thanksgiving to your doorstep by using MyUS to access the best U.S. retailers. Sign up today and make this Thanksgiving a truly global celebration!
How to Use MyUS:
MyUS provides a convenient way for international shoppers to access U.S. retailers and have products shipped globally. Follow these steps to make your Thanksgiving purchases:
Sign Up: Register with MyUS and receive a personal US address.
Shop Online: Explore your favorite US stores and add the spooktacular items to your cart.
Ship Globally: Enter your MyUS address during checkout, and let MyUS take care of the international shipping.
We always aim to bring our members the best shopping options available, but some of the products featured in this post may have purchase restrictions. Please visit the merchant's terms of sale, shipping guidelines, and terms and conditions to find more information.