White & Black Friday Deals with MyUS
In the US, Black Friday marks the busiest shopping weekend of the year, while White Friday is its Middle Eastern twin. Customers have the opportunity to benefit from promotions, discounts, and incredible deals on their preferred items every year in the final days of November. In US culture, Black Friday sales are associated with Thanksgiving Day, and weekend-long sales and discounts are frequently offered by various retailers. On the other hand, White Friday stands for purity and kindness, and Middle Easterners seemed to respond well to the modest changes made to the phrase. Whatever name you opt for, don't miss the chance to get the most of what retailers have to offer.
Explore amazing deals from US stores to get everything for great discounts. With MyUS, shop big and ship affordably. Sign up today and receive exclusive holiday discounts on your shipping requests throughout the season!
Lenovo IdeaPad Flex 5i - 2022, $299.99 ($429.99)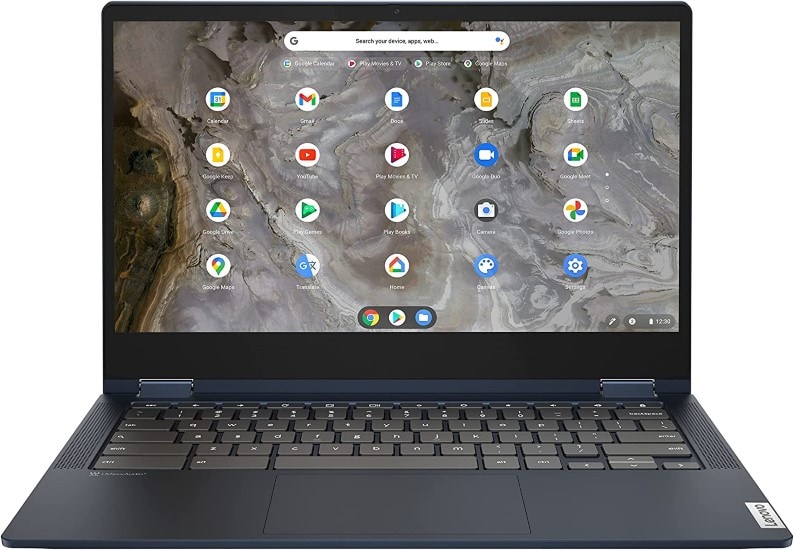 The IdeaPad Flex 5i Chromebook has all the features you want in a laptop. Your Lenovo Chromebook has a 13" FHD touchscreen, so you may use it as it suits you best to browse the web, listen to music, watch movies, or video chat with friends. This convertible Chromebook delivers a rapid and responsive system reaction time thanks to the streamlined Chrome OS packed with the newest features.
"I have always been in the Android environment using my phone and Samsung tablet. This is the first Chromebook that I've ever used. It was extremely easy to set up and use. It will run my Android applications and provide me access to my Google Drive at amazing speed. I am
very pleased with my purchase and would buy another if necessary. I believe they recently released a new version that has a faster processor and brighter screen," comments James Raab.
eufy RoboVac X8 Hybrid, $549.99 (was $649.99)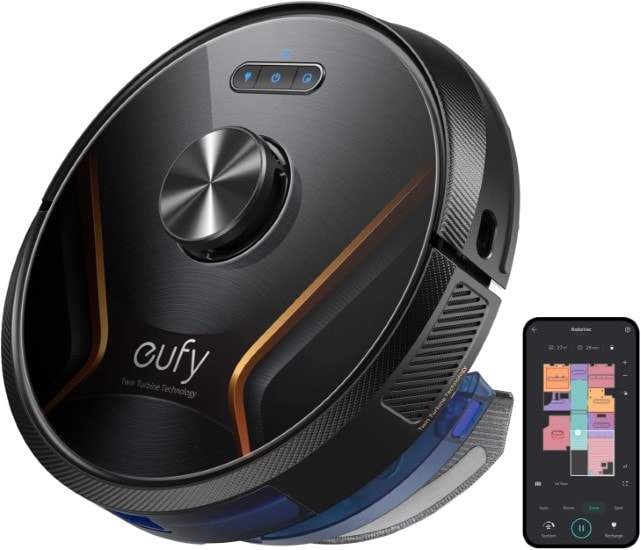 RoboVac X8 Hybrid is an award-winning, highly recommended robot vacuum and mop cleaner. It delivers up to 80% more airflow to pick up more dust, debris, and pet hair from every area of your house, with each turbine delivering 2000 Pa of suction force. It scans your home using powerful LiDAR technology to automatically navigate and avoid obstacles in real-time for more effective cleaning throughout your home, especially in low light. Choose a
room to clean, create no-go zones, view real-time maps, and even plan your next clean—all from your smartphone app.
Latoya says: "Easy to set up! I have quite a few Eufy Security products and this is my first Eufy Home product. I'm always happy with my Eufy purchases and this is no exception. I'm very impressed by the accuracy of the mapping and cleaning patterns. I wasn't sure I was gonna be this impressed and was preparing to still have some spot areas to address manually after the vacuuming process…. however, it got EVERYTHING!! I was shocked to see the amount of dust this thing collected even on the second run in my house, which I thought was clean! I'm extremely happy with this purchase and hoping for a nice long life for this vacuum."
Michael Kors Faux-Fur-Trim Hooded Puffer Coat, $111.99 (was $280.00)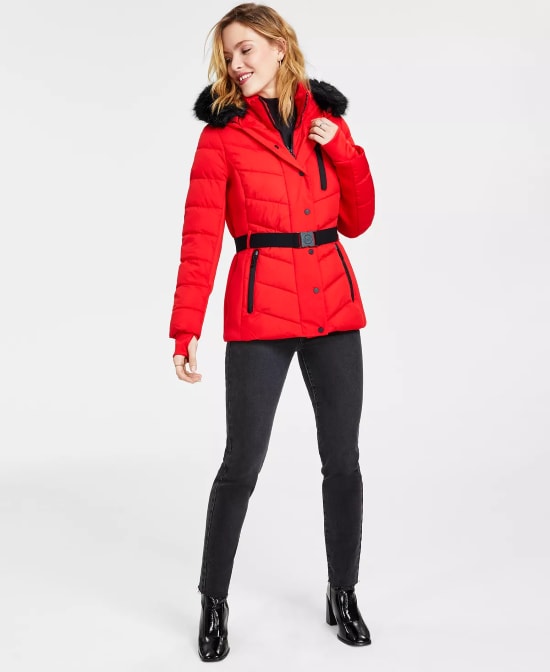 This puffer coat by Michael Kors is a chic option coming in many vivid colors, a faux-fur trim, and an elasticized belt for an elegant look. It's warm, water-resistant, and functional for cold winter days with removable attachments and wide pockets at the front.
"This coat was just as beautiful in person as it was in the picture!" exclaims Mic.
Revlon® Salon One-Step™ Volumizer and Hair Dryer Brush in Black/Pink, $32.99 (was $64.99)
The Revlon Salon One-Step Volumizer and Hair Dryer Brush styles your hair fast while protecting it from heat damage and adding volume for silky-smooth results. It is appropriate for diverse hair types and guarantees the perfect finish you deserve by combining the power of a dryer with three heat settings.
"My hair has a mind of its own. It's sometimes curly, wavy, or frizzy, especially the part that frames my face. I leave the back curly/wavy but I've used this dryer for the front. My hair is still silky and shiny the next day even after sleeping on it. Flip my head over, tousle my hair and I'm good to go! Love it!" remarks ammie04.
JBL Flip 4 Waterproof Portable Bluetooth Speaker, $59 (was $99)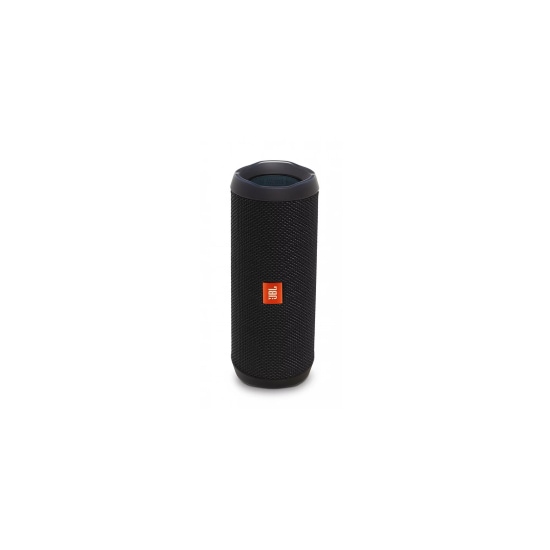 JBL Flip 4 is a portable Bluetooth speaker that produces crystal-clear stereo sound. This portable speaker offers 12 hours of high-quality audio playback and is powered by a 3000mAh rechargeable Li-ion battery. Flip 4 is the all-weather friend that takes the party wherever, owing to its tough, waterproof fabric components and 6 vibrant colors.
"Great Sound. Love, love it. It has a high price sound without paying a high price. I have charged it once and I have used it going on 3 days for about 6 hours a day and it still has almost a full charge. Very satisfied with this purchase. Thinking about buying my granddaughter one," states Roni0703.
Cozy Slipper UGG®, $69.90 (was $100)
Slipper lovers, gather up! This smart suede slipper by UGG is the ultimate comfy companion for cold winter days spent at home. With a variety of color options to choose from, these slippers come with plush genuine shearling and a sturdy sole.
"These are probably my favorite Uggs. Comfortable and cute. The caribou color goes with everything and it looks cute with colorful socks," states Nelly007.
Eddie Bauer Montlake Plaid Flannel Bedding Set, $37.93 (50% off)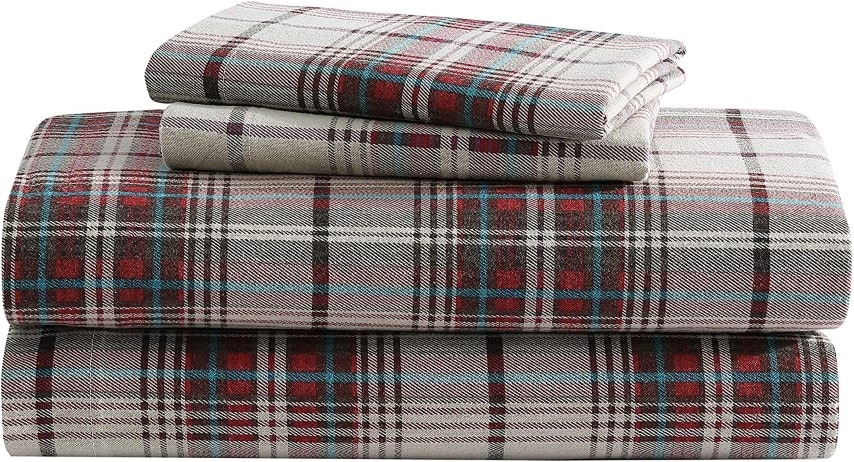 The Eddie Bauer Montlake Plaid flannel sheet set is made from real Cotton Flannel and brushed three times for added softness and comfort. It has a red and khaki plaid pattern with a completely elastic fitted sheet. If you live in a cold climate with rough winters, give it a try and enjoy the cozy embrace.
"Seems like its good quality. I saw no bad or loose stitching. The colors are clear and crisp. I bought them because I live in a cold climate, and I am delighted with the warmth of these sheets. Also, I am very particular about the skin-contact feel, and these fit me very well. I definitely would recommend it!" states Caleb W. in their 5-star review.
Every year on Black/White Friday, all of the big retailers go all out, giving discounts on almost every item category. Have you decided what you want to buy this year?
We always aim to bring our members the best shopping options available, but some of the products featured in this post may have purchase restrictions. Please visit the merchant's terms of sale, shipping guidelines, and terms and conditions to find more information.