The Best Cordless Vacuum Cleaners
Tired of tangled cords and constantly switching wall outlets when you vacuum? Then it's time to ditch the cord and switch to a cordless vacuum!
From sticks and uprights to hand-held models, we've rounded up the best cordless vacuums below, and they can all be shipped internationally from US websites with MyUS!
Dyson V7 Motorhead Cordless Stick Vacuum $299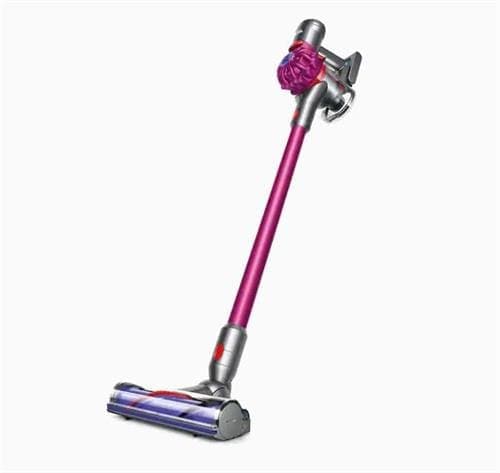 Dyson's V7 Motorhead Cordless Stick Vacuum is a consumer favorite for several reasons. It has a direct-drive cleaner head that drives bristles deep into carpet fibers to remove ground in dirt with ease and can easily transform from a stick vacuum for big areas to a handheld for small and tight spaces. It delivers up to 30 minutes of suction (less on max power mode), and when it's time to empty the canister you're hands won't get dirty thanks to its hygienic dirt ejector.
"I replaced my dyson ball with this new magnificent machine!!! This think is so lightweight and easy to maneuver all over my house, I'm looking for any reason to use it!!! Cleaning the cracks of the couch, cleaning out my car, vacuuming my ceiling fans!!! Literally the best purchase since my last dyson ❤️" says a Lowe's customer in their five-star product review.
MOOSOO 4-in-1 Stick Cordless Vacuum Cleaner $133.98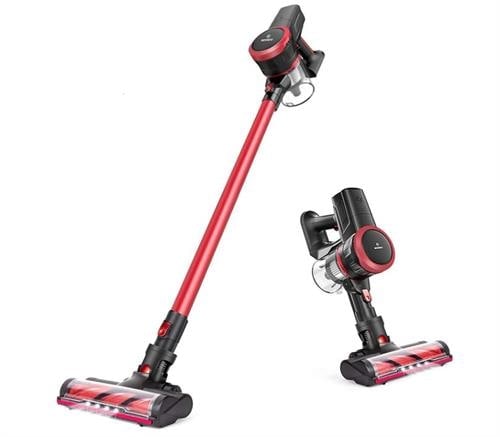 Looking for some of the same features of a Dyson stick at nearly half the price? MOOSOO's 4-in-1 Stick Cordless Vacuum Cleaner has powerful 200-watt suction, 30 minutes of running time, a high-density HEPA filter that captures 99.99% of microscopic dust, and can also be used as a handheld vacuum—all for under $150!
"This is a great vacuum I have 2 dogs and take all hair. For kitchen mess after a busy weekend with family. Best of all I don't have to pull a cord and take me Second to clean" says Ajanel family in their online review.
Shark Navigator Freestyle Upright Stick Cordless Bagless Vacuum $129.99
If floors are your primary focus and you want a larger dust cup, try the Navigator Freestyle Upright Stick Cordless Bagless Vacuum from Shark. It offers a load of great features, including superior suction on both carpets and hardwood floors, advanced swivel steering to easily maneuver around furniture, and an extra large dust cup so it can be emptied less frequently.
"I waited almost a year to write this review. This is the best little vacuum cleaner in the universe. Everything about the design is thoughtful. Convenient to take apart and empty, put back together, remove and clean the filter, recharge. Ease of use is unparalleled due to light weight and rotating head. All my life I have hated vacuuming, and I still don't adore it, but this little cordless machine takes away 88% of the intrinsic aggravation. Does carpet or bare floor depending on adjustment of a step-on button. I have 3 hair-shedding pets and it takes care of everything efficiently. It does not stink while operating, it is not particularly noisy, and it has a friendly vibe." says throughbred21 in her product review.
Hoover Linx Cordless Stick Vacuum Cleaner $179.99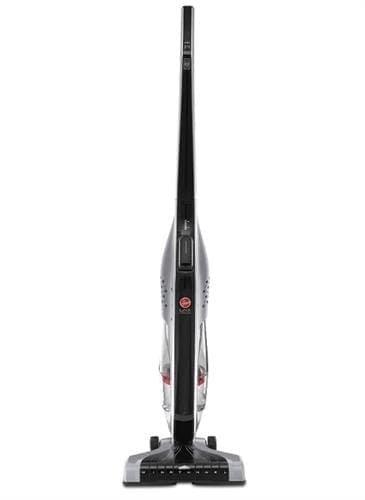 Hoover's Linx Cordless Stick Vacuum Cleaner has a lightweight, low profile design that makes it easy to navigate and uses its WindTunnel technology to lift deep down dirt from floors. We also appreciate this vacuum's intuitive power controls and battery fuel gauge that lets you see just how much battery you have left. It even comes with a battery charger so you can switch them out as you remove dust and dirt from your home.
"I am SO pleased with this cordless vacuum! When it first arrived I plugged in the battery right away for it to get its first full 3 hour charge. Since that first full charge I was able to vacuum my all tile single story 1,800 square foot home 2 1/2 times , with both the suction and brush roll going on the vacuum . With this vacuum I was able to clean up hair , cat littler , dirt and dust with no problem. I originally wanted this cordless vacuum to clean up after meals around my dining room table since we are a family of 6 , 4 kids 11 and under. But with how well it works, I can use it for the whole house ! It's lightweight, easy to clean , and compact enough to slip into my pantry and the kids can use it without tripping over the cord! Great purchase for my family !" says Harmony Matthews in her glowing review.
Dirt Devil Power Swerve Pet Cordless Vacuum $86.82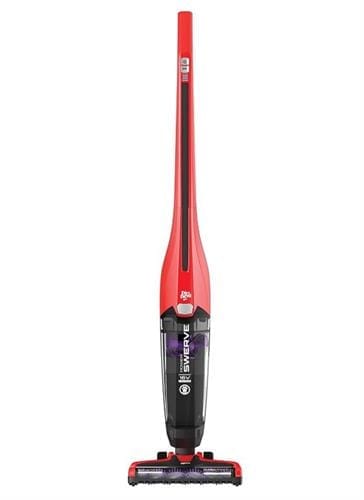 The Power Swerve Pet from Dirt Devil is perfect for pet hair, small spaces and quick clean-ups. Weighing just 5.2 pounds, this compact and lightweight vacuum is equipped with a spin4pro brush roll that's optimized to effectively clean both carpet and hard floors, an extra large dirt cup, and comes with a 16V lithium battery packed with fade-free power for longer runtime and a 3x faster charging battery.
"This vacuum is fantastic!!! I was really hesitant to get such a cheap vacuum, but it works great. Like really, I could buy 10 of these and still have paid less than the newest cordless Dyson. The vacuum picks up dog hair, crumbs, all sorts of food bits and nature bits that my family track around the house. It's so quick and easy to use for a nightly spot cleaning. I also love that it will stop charging once the battery is full, so I can leave it plugged in and dont6 have to worry about overcharging it." says Kiersten in her five-star review.
BISSELL Pet Hair Eraser Lithium Ion Cordless Hand Vacuum $69.99
Have pets? Bissell's Pet Hair Eraser Lithium Ion Cordless Hand Vacuum was specially designed to tackle stubborn pet hair stuck on carpets, furniture, and auto upholstery. It comes with a motorized brush, upholstery tool, and crevice tool. It also has a large and easy-to-dump bin, triple level filtration, and weighs less than 5 pounds.
"My NEW best friend!!! I read the reviews before ordering this as I was leary... but I absolutely LOVE this thing! Works amazingly on the sofa after my 2 long hair cats roll all over it. Way easier than fifty sheets off the lint rollers. I've never had a problem running out of battery. I even vacuumed the stairs with ease. Can't say I was using it for more than 30 minutes but the battery never died on me. After I use it, I plug it in say over night, then put it in the closet till I need it again for a quick clean up of the sofa. No regrets or complaints as of yet. Easy to use, easy to open and dump out. I use my other vacuum with attachment to suck up all the dust off the filter and it's good to go." says Reno-NV in their online review.
BLACK+DECKER PowerSeries Cordless 2-in-1 Stick & Hand Vac $110.99
Want the ability to choose between a cordless stick vacuum and a full-size handheld? The BLACK+DECKER PowerSeries Cordless 2-in-1 Stick Vacuum & Hand Vac provides two vacuums in one for cleaning on and above your floors. It has two speeds for picking up floor messes and the handheld vac can be quickly detached for cleaning stairs, ceilings, and furniture. The additional crevice and brush tools store behind the handled vac for quick access, and the vacuum stands upright and has a folding handle for compact storage.
"I absolutely LOVE this bad boy. It's got a light so you can see what you're vacuuming up. The roller is easily removable so you can get all that gross hair off of it. It vacuums all the loose crap off of your floor with ease. It's super easy to clean. I highly recommend. I love it" says Vanessa Rosas in her five star Amazon review.
Shop cordless vacuums from US websites and ship worldwide and US sales-tax-free when you become a MyUS member.
We always aim to bring our members the best shopping options available, but some of the products featured in this post may have purchase restrictions. To find more information, please visit the merchant's terms of sale, shipping guidelines and/or terms and conditions.