Best Stores For High-Quality Baby Clothes
Whether you are in the beginning stages of starting a new family or getting gifts for special occasions, baby clothes are a good idea to start. Thousands of stores offer high-quality baby clothes to millions of families. Many brands specialize in clothes that cater to sensitive skin, provide warmth during chilly days, and offer an endless assortment of color combinations.
While it is easy to find clothes anywhere, it is challenging finding baby clothes that last long, are made with premium materials, and are essential to keep around after they've grown out of them.
Fortunately, MyUS is here to assist you by assembling a list of stores that promote the best baby clothes for your growing toddlers. Browse through these stores, pick out the best brands that feel best for the family, and ship them to over 220+ countries with MyUS!
Carter's is one of the best go-to stores for providing organic clothes for your toddlers. Their hats, dresses, shorts, shoes, and bodysuits have GOTS-certified organic cotton and recycled materials. Their hand-crafted and eco-friendly products offer timeless designs that can be passed down from generation to generation.
Organic Sweater Knit Fox Cap, $14.95
Whether you need a cute costume accessory or a warm hat during chilly days, get your child this Organic Knit Fox Cap! The charming animal ears make any toddler look more adorable for photoshoots and special occasions. Also, its organic cotton construction makes it more eco-friendly than other brands.
Bodysuits and Grow-With-Me Pants 5 Pack, $31.90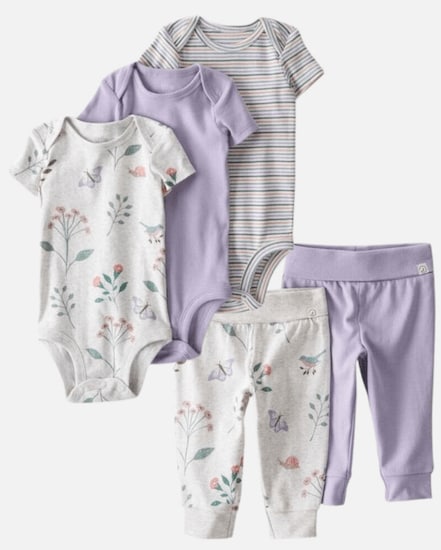 Why get one pair of clothes for your toddlers when you can get this 5-Pack Bundle full of various designs and colors? The bodysuits offer extra comfort with their stretchy cotton rib, and they match perfectly with the Grow-With-Me Pants that keep up with growing children.
MORI dedicates its brand of baby clothes to families who want to cherish and preserve the milestones they accomplish. Since 2015, they have produced thoughtfully-crafted clothing products out of sustainable materials that help comfort and dress up toddlers from birth to early childhood. They support environmentally-friendly practices, give back to communities, and promote their signature organic cotton and bamboo viscose fabric.
Dino Spike Zip-Up Jumpsuit, $48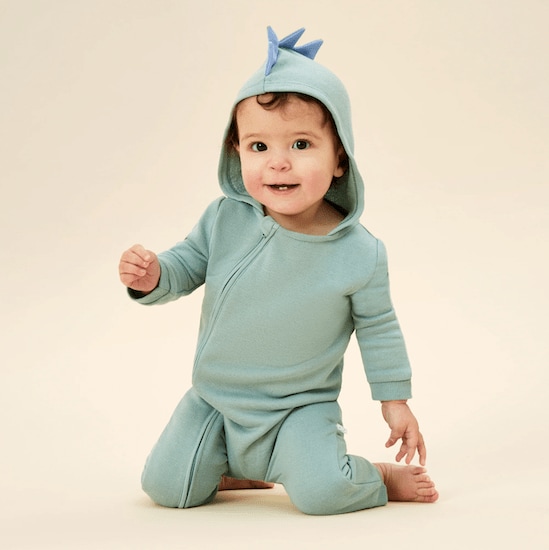 Dinosaur enthusiasts cannot resist the adorable and comfortable Dino Spike Zip-Up Jumpsuit for their dino-themed sleepovers. The side buttons and poppers make it easy for parents to dress their children without fuss. It will be your toddler's favorite outfit when they want to play pretend with dinosaur toys.
Gingerbread Long Sleeve Tee, $9.40 (Was $23.50)
Prepare your little ones for the holidays or Christmas-themed photoshoots with this Gingerbread Long Sleeve Tee. MORI's signature fabric makes it the most comfortable and secure shirt to put on your toddlers. It is also a gift idea for those who prepare for the holidays months in advance.
Monica+Andy strives to become the top-selling baby clothes store for families around the US. The shop's owner, Monica, was inspired by her experiences searching for baby clothes made of the softest and most trustworthy materials. When she found no results, she took the initiative to create a store that saves time looking for the right clothes out of the materials she sought. Now her business caters to new families to make clothes shopping feel less like a chore.
Let's Dance Dress Leggings Bundle, $56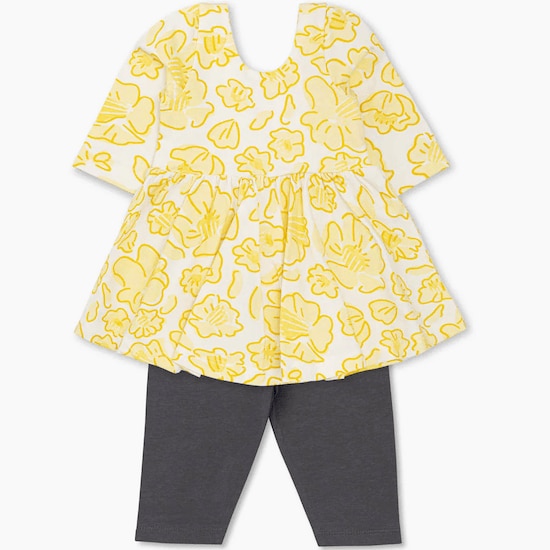 This Dress and Leggings Bundle is the perfect outfit for picnics, family parties, beach trips, and summer days. If your child loves floral prints and comfy clothes, they will enjoy wearing this set to any occasion. This set includes two best-selling pieces that will last longer, offer timeless style, and feel soft to the skin.
Bomber Jacket, $42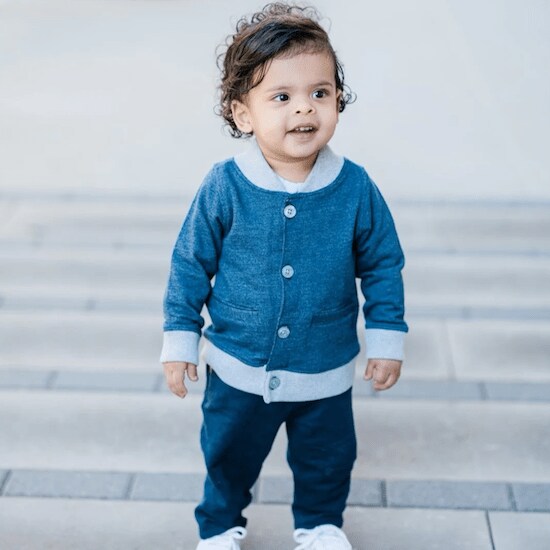 Elevate your child's fashion collection to the next level with this Bomber-inspired Jacket from Monica+Andy! The jacket features cute dog embroidery on the back, functional pockets, and stitched detailing on the shoulders, giving it a distinct look. Wear it any season for an effortless style!
While Nordstrom is most known for their collection of popular brands for adults, they do not shy away from promoting clothes to babies and toddlers. Nordstrom has a vast selection of best-selling baby clothing brands that is easy to access and shop for families. You can find high-quality gifts and premium baby clothes here!
Baby Print Footie, $19
If this is the first time introducing pajamas to your newborn, you should put them in a memorable footie pajama. This Baby Print Footie is the perfect lightweight and affordable baby pajama Nordstrom offers. You can choose between four prints that match their style and enjoy the 100% soft cotton fabric.
Baby Bear Full-Zip Hoodie, $41 (Was $59)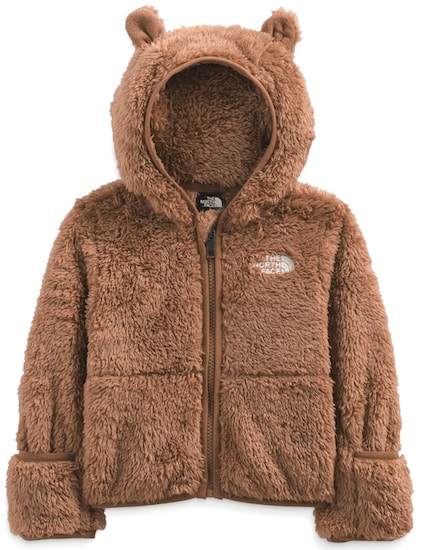 Toddlers who want to stay warm during chilly days or dress up for Halloween will enjoy wearing this North Face Baby Bear Hoodie. This adorable zip-up features 100% polyester fleece material that keeps toddlers toasty and feeling like a bear! It also features fold-over mittens and a bear-eared hood for extra coverage during winter.
The store known as Hanna Anderson focuses on quality and comfort in the baby clothes lineup. The owner, also named Hanna Anderson, brought traditional Scandinavian Principles into her Oregon-based company, such as the marriage of form and function, childhood adventures, and commitment to sustainability. What makes Hanna Anderson stand out from other stores is their collaborations with pop culture franchises like Star Wars, Mickey, Pokemon, and Peanuts which cater to fans of all ages.
Grogu Zip Sleeper, $35 (Was $46)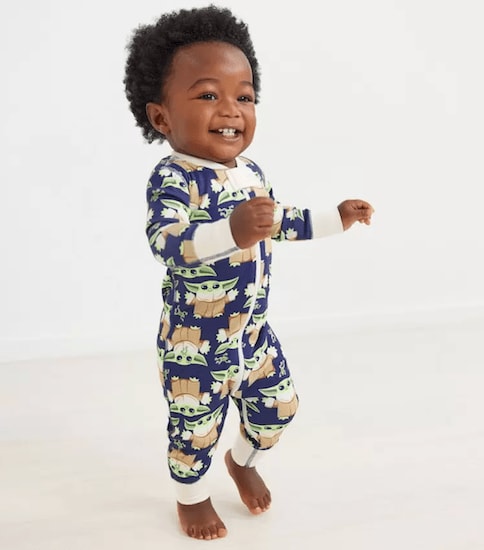 Bring your newborn's sleepwear collection into a galaxy far, far away with this Star Wars-themed Grogu Zip Sleeper. The long fibers make up the softness wearers feel when they put on this sleeper at night. Also, the flatlock seaming makes it easy for newborns and new walkers to move around comfortably.
Baby Rash Guard Suit $36.80 (Was $46)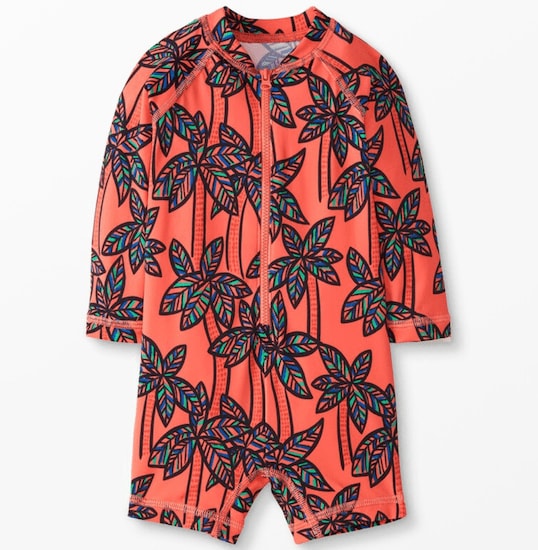 The Baby Rash Guard Suit protects newborns from harmful UV rays and potential skin rashes without compromising style. The newly recycled swim knit allows the suit to dry faster after playtime in the water and maximizes flexibility during playtime. Choose one of twelve colors that match your style, and pair them with your favorite shoes and hats for a complete outfit!
Choose The Best Brands For Your Little One
What kind of clothes will you be getting for your children? Whether you want a new pajama set or a costume accessory for photo shoots, there are plenty of stores to check out. Fortunately, MyUS narrows down the most popular US-based stores that supply high-quality, sustainable, and stylish baby clothes.
After you pick the perfect sets of baby clothes, send your favorites from the US to your doorstep with MyUS's lightning-quick shipping!
We always aim to bring our members the best shopping options available, but some of the products featured in this post may have purchase restrictions. Please visit the merchant's terms of sale, shipping guidelines, and terms and conditions to find more information.