Disney Characters Everyone Can Love
So many Disney characters have become beloved favorites for adults and kids around the world. Make someone special smile with Disney clothing and products that keep these characters close by.
Shop US websites for Disney products with MyUS to ship internationally in 2-4 days without paying US sales tax!
10. Snow White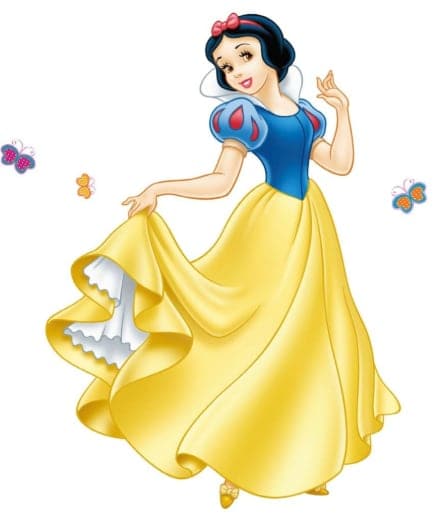 Snow White was the main character in Disney's first animated feature film, making her an instant hit. She's also the first Disney Princess and the first fictional female character with a star on the Hollywood Walk of Fame.
Snow White Costume Bodysuit for Baby $25
She'll be the cutest of them all in this Snow White bodysuit with attached tutu and satin headband - it can even be personalized with baby's name, making it a great gift! Buy it here.
9. Belle
Belle was introduced in 1991 in Disney's animated film Beauty and the Beast, She became an instant hit with film critics, parents, and kids alike for her bravery, intelligence, and independence.
Belle Classic Doll Dinner Party Play Set $30
With this 12 piece playset with Belle and her friends Lumiere, Cogsworth, and Chip, kids can relive their favorite scenes from the movie. Buy the playset here.
8. Jack Skellington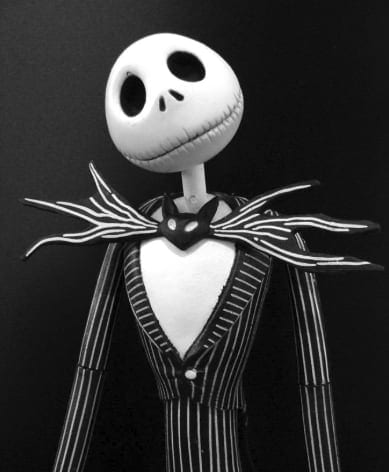 An unlikely favorite with a cult-like following, Jack Skellington is the main character from Disney's 1993 hit film The Nightmare Before Christmas. He's known as "The Pumpkin King", but yearns for a change of pace and tries to bring Christmas celebrations to Halloween Town with trouble ensuing.
Jack Skellington Hoodie $25
Keep warm in chilly weather with this zippered jacket featuring Jack Skellington's smiling face, Buy it here.
7. Anna & Elsa
Queen Elsa and Princess Anna of Arendelle were the main characters in Frozen, Disney's 53rd animated film. They quickly became favorites for their confident personalities, with girls around the world singing their hit song, "Let It Go."
Frozen PJ PALS $17
She'll dream of a wintry wonderland in this cozy PJ set, and just like Anna and Elsa, the long sleeve top and coordinating pants are a perfect match! Buy the PJ set here.
6. Winnie the Pooh
Winnie the Pooh is a loveable, honey-loving bear, and one of Disney's most popular characters. He has his own star on the Hollywood Walk of Fame and made TV Guide's list of the 50 greatest cartoon characters of all time.
Winnie the Pooh Hooded Towel for Baby $25
This adorable Winnie the Pooh hooded towel will keep baby snuggly warm at bathtime and can be personalized with up to 10 characters. Buy it here.
5. Stitch
Who would think that an extraterrestrial lifeform resembling a blue koala would become such a beloved character? Stitch, also known as "Experiment 626" is a loving and mischievous little guy, who is adopted as a dog by Lilo in the popular series "Lilo & Stitch."
Stitch Plush $20
With soft, flexible ears, felt claws, and a faux-fur tuft on the top of his head, this Stitch plush will become an instant favorite. Buy it here.
4. Cinderella
Since her first appearance in 1950, she has been considered the ultimate princess. Her on-screen makeover and transformation from maid to princess was one of the first of it's kind, and has received accolades and recognition from InStyle, Entertainment Weekly, and Glamour - footwear designer and fashion icon Christian Louboutin even designed and released a shoe based on her glass slipper in 2012!
Cinderella Tote by Dooney & Bourke $268
This Dooney & Burke tote with stitched leather finishes, full-size Cinderella printed art illustration on both sides and golden hardware is fit for a princess. Buy it here.
3. Minnie Mouse
Officially named Minerva Mouse (which is seldom used but a good bit of trivia), Mickey's main squeeze Minnie was created along with Mickey in 1928 and received her own star on the Hollywood Walk of Fame in 2018.
Minnie Mouse V-Neck T-Shirt $30
Minnie fans will love this distressed, super soft v-neck featuring a vintage-era Minnie - a timeless classic! Buy it here.
2. Moana
Moana has only been around since 2016, but she quickly became a favorite for her spunky, can-do personality, making her a modernized princess that many girls have come to look up to.
Moana Costume for Kids $45
Whether it's for Halloween or playtime dress-up, kids will love this island-style Moana outfit. Buy it here.
1. Mickey Mouse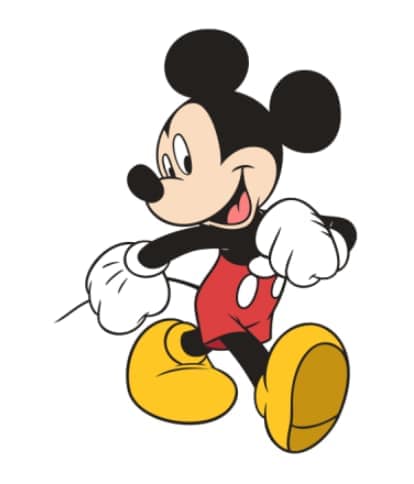 Since his first appearance in 1928, Mickey Mouse has been a favorite, Over the years, he has become one of the most recognizable characters in the world, and while he hasn't been in a big feature film in years, he's still #1 for kids and adults alike.
Mickey Mouse Striped Spirit Jersey for Adults $55
This adult sweatshirt features Mickey Mouse on the front and back with "True Original" across the shoulders. A must-have for Mickey fans. Buy it here.
We strive to bring our members the best shopping options available, but some of the products featured above could have purchase restrictions, or may not take every form of payment. Find more information by viewing merchant's terms of sale, shipping guidelines and/or terms and conditions.