Face Masks Perfect For a Girls Night In
No girls night is complete without a little pampering, and nothing beats a great face mask to treat your skin right.
Shop our top picks below, and ship them right to your international doorstep quickly with MyUS.
10. Mask of Magnaminty $15
Formulated to be intensely cleansing but never harsh or abrasive, this tingly, minty face and body mask from Lush will rid your pores of debris, exfoliate flaky and dry skin and calm redness while cleansing. Buy it here.
9. A'PIEU Milk Sheet Mask Set $12
This seven-piece set features masks drenched in a milky essence containing different active ingredients to deliver benefits to skin, including hydrating, soothing, nourishing, brightening, ultra-rich moisturizing, revitalizing and firming. Buy the set here.
8. SuperMud Clearing Treatment $25
This face mask from GlamGlow was designed to visibly clear the complexion of common skin concerns, including blemishes, redness, scars, razor bumps and ingrown hairs. Buy it here.
7. Himalayan Charcoal Purifying Glow Mask $28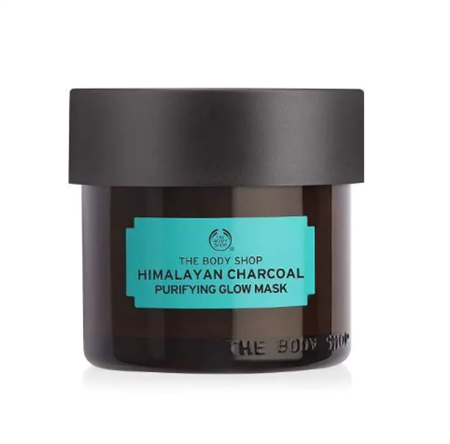 Inspired by Ayurvedic traditions, this 100% vegan face mask from The Body Shop will refine and revive your skin with bamboo charcoal, green tea leaves, and organic tea tree oil. Buy it here.
6. Kiehl's Rare Earth Deep Pore Cleansing Masque $33
This cleansing masque from Kiehl's helps eliminate debris and dead surface skin-cell accumulation that can clog pores and leave your complexion looking dull. Perfect for normal to oily skin. Buy it here.
5. nügg Pore Cleansing Face Masks $17
3 time winner of the Allure Best of Beauty Award, nügg Pore Cleansing Face masks will boost your skin's hydration level, erase dry spots and bring comfort and plumpness back to dry skin. Buy a 5 pack here.
4. Majestic Pure Dead Sea Mud Mask $15
The Dead Sea Mud Mask shrinks pores, tightens and tones skin, and removes impurities to make your skin look and feel great overall. Buy it here.
3. Just To Clarify Jelly Face Mask $14
Ready for skin that glows from within? This jelly mask full of papaya, orange and grapefruit juices will brighten your complexion, break down dry skin, and reveal the naturally glowing, smooth skin beneath. Buy it here,
2. Celavi Essence Facial Face Mask 12 Pack $9
This variety pack of luxurious sheet masks is perfect for a girls night in. Buy a pack of 12 here.
1. Blue Tansy AHA + BHA Resurfacing Clarity Mask $48
For an unparalleled clarifying and resurfacing experience for anyone who wants to get rid of unwanted outbreaks, redness, dark circles, and inflammation. Buy it here.
We strive to bring our members the best shopping options available, but some of the beauty masks featured above could have purchase restrictions, or may not take every form of payment. Find more information by viewing merchant's terms of sale, shipping guidelines and/or terms and conditions.