Shop for Eid and Win Tech Products for The Whole Family!
Ship your gifts with MyUS and win a tech product gift set valued at $1100+ USD!
As you spend time reflecting and gathering with family during Eid-al Fitr, the last thing you want to worry about is overpaying to ship your gifts. After all, it's the season for all of us to give generously. So when you take advantage of our low-cost shipping rates for your Eid gifts, you'll automatically be entered to win a bundle of the hottest tech items for the whole family!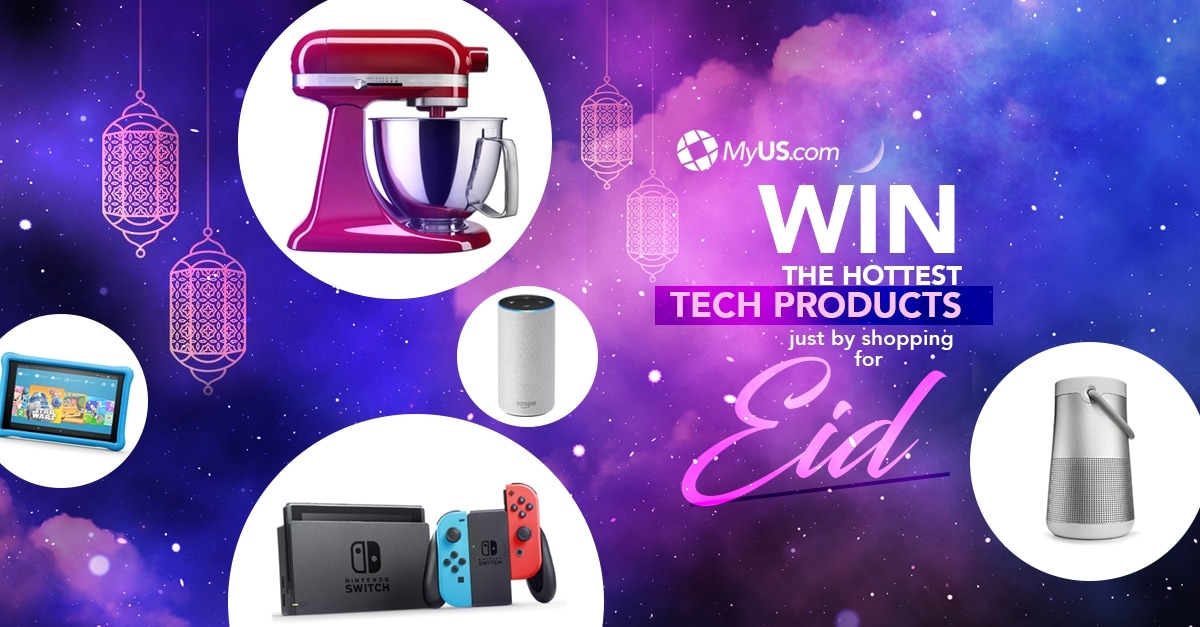 This limited time only giveaway includes the hottest tech products that the whole family will love! One lucky winner will receive:
This offer won't last long! Here's how to enter:
Sign in to your MyUS account
Make sure your packages are listed under "ready to send"
Select "Create Ship Request"
Ship anywhere in the world and automatically be entered to win!*
Not a member yet? Join today, ship worldwide and be entered to win!
*The winner will be notified by email on or after June 4, 2019. Winner must be a MyUS Member and ship a package before June 4, 2019, to be eligible for the offer. MyUS reserves the right to change the winner selection dates and or methods at its discretion. Winner will be selected at random. If use, purchase, or shipment of tech product gift set items is prohibited in the winner's country, an Amazon eGift Card in equal value will be provided instead.