Functional Gift Ideas
Are you tired of giving the same old clichéd gifts? Do you want your presents to be not only thoughtful but also functional? Look no further! We've curated a list of unique gift ideas that are creative and serve a purpose in the recipient's life. And the best part? You can conveniently shop for these gifts from various US-based retailers and have them shipped worldwide using MyUS. Let's dive into these functional gift ideas and learn how to maximize MyUS while shopping.
Smart Home Devices:
Embrace the future of technology with smart home gadgets like voice assistants, smart plugs, or security cameras. These gifts make life easier and more convenient. Here's our suggestion:
Amazon - Echo (4th Gen) With Premium Sound, Smart Home Hub, and Alexa
The Amazon Echo (4th Gen) in Charcoal offers an exceptional blend of premium sound, seamless smart home integration, and the power of Alexa, making it a fantastic functional gift for your loved one. With its sleek and modern design, this smart speaker not only delivers immersive audio but also serves as a central hub for controlling smart home devices effortlessly. From adjusting lights to setting reminders, your recipient can harness the convenience of voice commands to enhance their daily routine.
The Echo's built-in Alexa ensures quick access to information, entertainment, and even hands-free calling. Elevate your loved one's living space with the gift of connectivity, entertainment, and enhanced home management through the Amazon Echo (4th Gen).
Fitness Accessories
Help your loved ones stay active with fitness trackers, smart water bottles, or high-quality yoga mats. Functional gifts for a healthier lifestyle. Here's our suggestion:
Sunny Health & Fitness No. 12-S Mini Stepper with Resistance Bands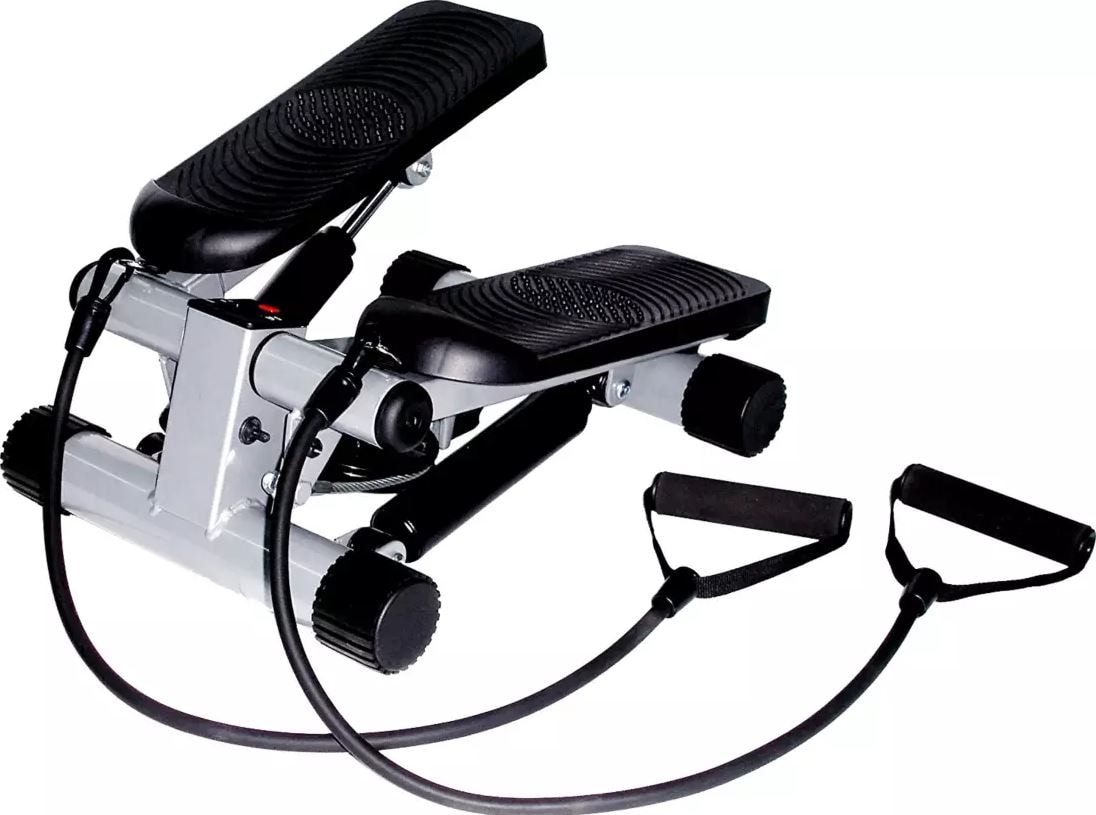 The Sunny Health & Fitness NO. 012-S Mini Stepper With Resistance Bands is a versatile and compact fitness device that offers an excellent functional gift option for a loved one. This mini stepper combines the benefits of a step machine with the added advantage of resistance bands, providing a comprehensive workout that targets both lower and upper body muscles. Its space-efficient design makes it perfect for home use, allowing your loved one to engage in effective cardiovascular exercise and strength training without the need for a gym membership.
Whether they're looking to enhance their fitness routine, shed some pounds, or maintain an active lifestyle, this mini stepper with resistance bands offers a thoughtful and practical gift that promotes health and well-being.
Aromatherapy Diffusers
Create a soothing ambiance with aromatherapy diffusers that also serve as beautiful decorative pieces. Ideal for promoting relaxation and well-being. Here's our recommendation:
InnoGear Essential Oil Diffuser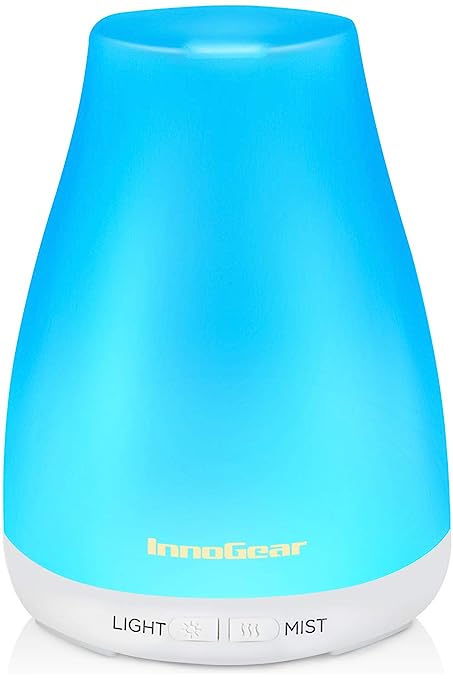 The InnoGear Essential Oil Diffuser is a versatile and upgraded aromatherapy device that effortlessly combines the benefits of essential oils with soothing cool mist humidification. With its sleek Basic White design, this diffuser serves as a stylish décor piece while infusing the air with your favorite scents. The device features two mist modes and a waterless auto-off function for added safety. The enchanting 7-color lights add an ambiance of relaxation and serenity to any home office or room.
As a perfect functional gift, the InnoGear Essential Oil Diffuser not only promotes wellness through aromatherapy but also enhances the atmosphere, making it an ideal present to show your loved ones that you care about their overall well-being and comfort.
Personalized Faux Leather Goods
From wallets to key holders, faux leather goods are both stylish and functional. Add a personal touch by customizing them with the recipient's initials. Here's our suggestion:
Personalized Mens Vegan Wallet in Brown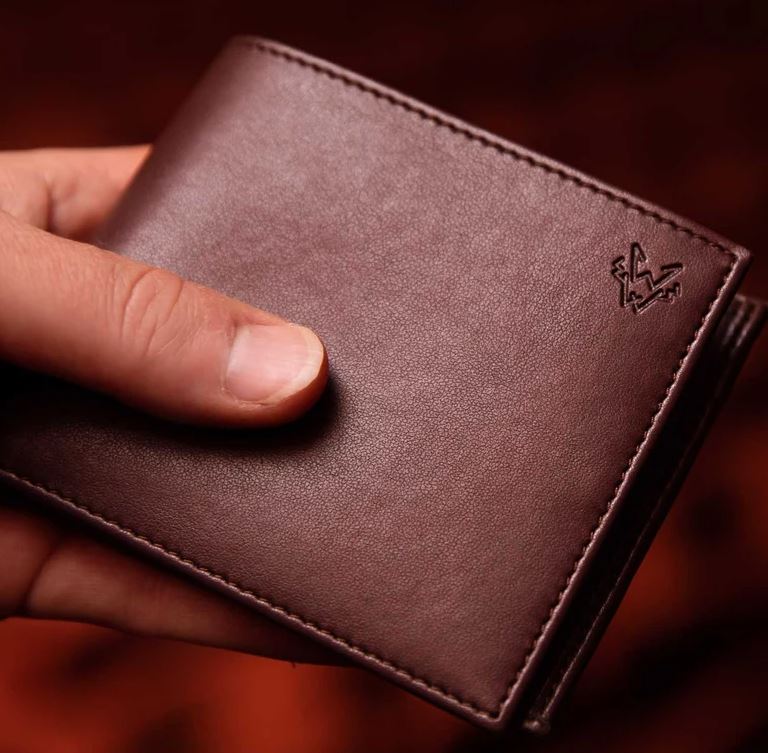 Surprise your loved one with the perfect blend of style, ethics, and functionality through Etsy's Men's Vegan Wallet in Brown. Crafted from premium eco faux leather, this luxurious RFID non-leather bifold wallet not only exudes sophistication but also upholds ethical values. The exquisite brown hue adds a touch of elegance, while the RFID protection ensures their cards and personal information remain secure.
Elevate the gifting experience by personalizing the wallet, making it a meaningful gesture for occasions like birthdays, anniversaries, and Christmas. This wallet not only enhances their style but also showcases your thoughtfulness in selecting a functional accessory that aligns with their values.
Noise-Canceling Headphones
For music lovers or frequent travelers, noise-canceling headphones provide an immersive audio experience and a peaceful escape from the world. Here's our suggestion:
Srhythm NC25 Active Noise Cancelling Headphones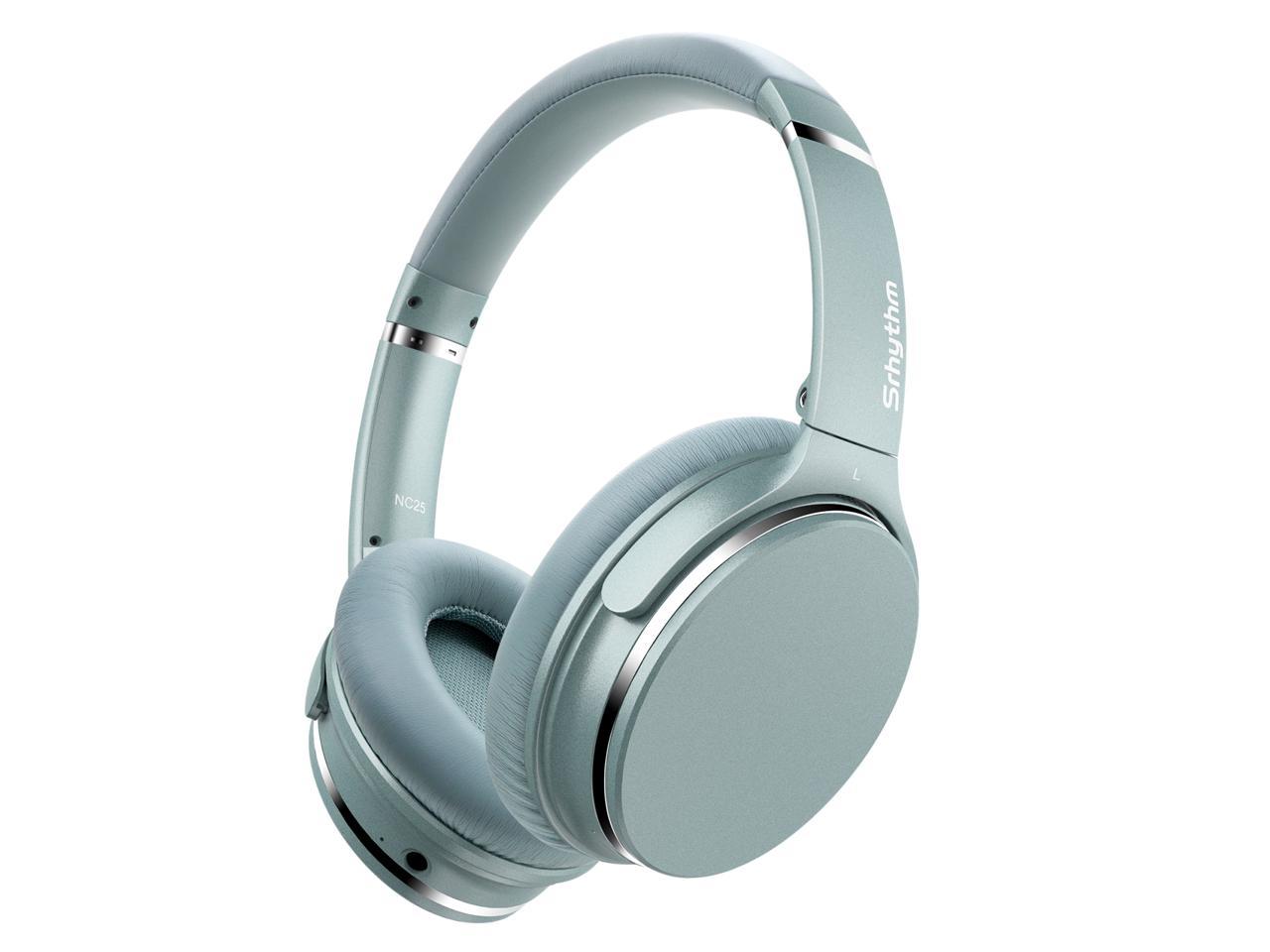 The Srhythm NC25 Active Noise Cancelling Headphones are a remarkable blend of cutting-edge technology and comfort, making them an exceptional functional gift for your loved ones. With advanced Bluetooth 5.3 connectivity, these over-ear headphones provide seamless pairing and exceptional sound quality, enhanced by their Hi-Fi capability. The active noise cancellation feature immerses the user in their own world by effectively reducing external disturbances. Boasting an impressive 50-hour playtime, these headphones ensure uninterrupted listening sessions.
The addition of a built-in microphone allows for clear voice calls, and the compatibility with voice assistants simplifies tasks on the go. Whether they're a music enthusiast, a frequent traveler, or a gamer seeking low latency, the NC25 headphones cater to all, making them a versatile and thoughtful gift choice.
E-Readers
Bookworms will appreciate the gift of an e-reader, allowing them to carry an entire library wherever they go. Practical and space-saving! Here's our suggestion:
Kindle (2022 Release)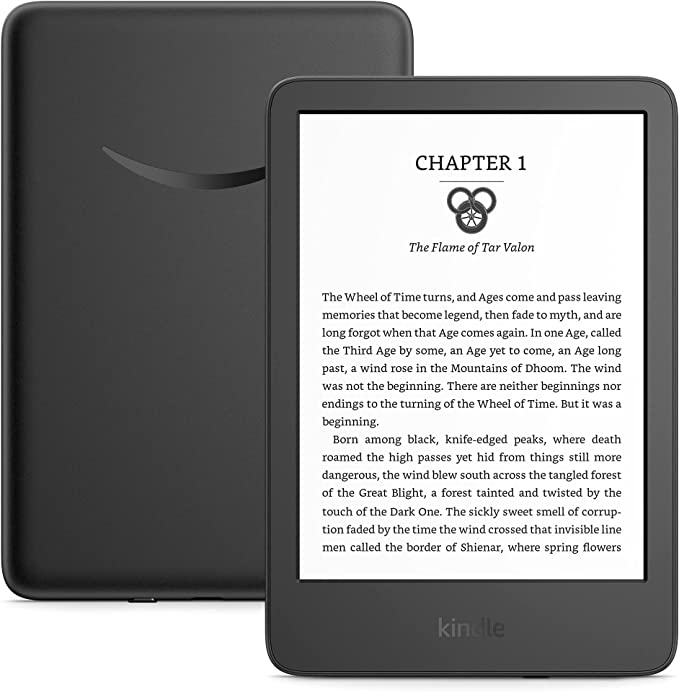 Introducing the Kindle (2022 release) in sleek Black – a remarkable blend of technology and convenience. Elevate your loved one's reading experience with this ultra-light and compact e-reader, boasting a crystal-clear 6" 300 ppi high-resolution display that brings books to life with stunning clarity. With 2x the storage, they can carry a library of their favorite titles wherever they go. This Kindle offers the perfect functional gift, combining portability and advanced features, ensuring that every page-turn is a delightful escape into the world of literature.
Compact Coffee Makers
Fuel the caffeine addicts with compact and efficient coffee makers that brew barista-quality coffee at home. Here's our suggestion:
Instant Pot - Solo Single-Serve Coffee Maker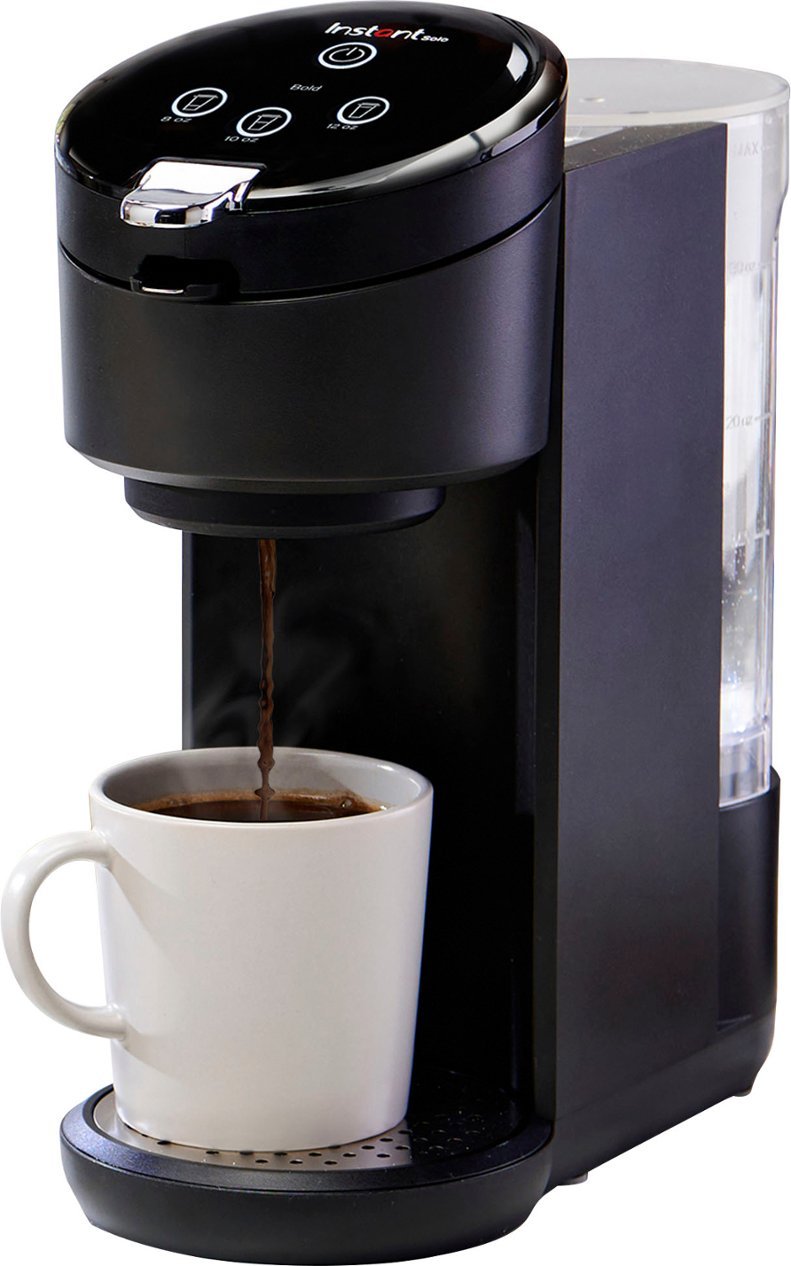 The Instant Pot Solo Single-Serve Coffee Maker in sleek black offers the perfect blend of convenience and flavor for coffee enthusiasts. Compatible with K-Cup® pods, this compact coffee maker allows your loved one to enjoy their favorite coffee, tea, or hot beverage with just a press of a button. Its efficient design ensures a quick brewing process, delivering a fresh and piping-hot cup of goodness.
Ideal for those busy mornings or cozy evenings, this functional gift ensures that your loved one can savor their preferred brew in minutes, all while adding a touch of modern elegance to their kitchen countertop.
Travel Accessories
Frequent travelers will adore functional gifts like travel organizers, packing cubes, and portable chargers, making their journeys smoother and more enjoyable. Here's our suggestion:
Reimot Luggage Travel Cup Holder Free Hand Drink Carrier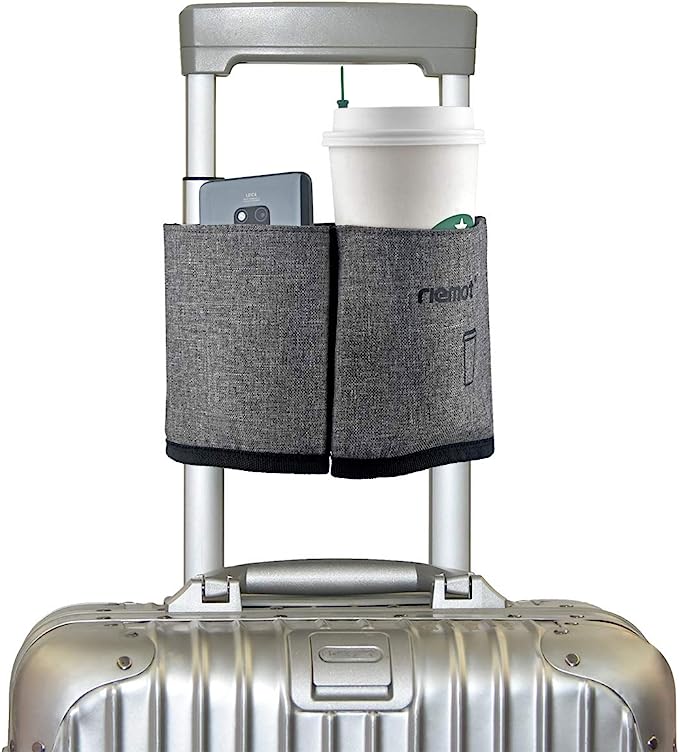 The riemot Luggage Travel Cup Holder is the ultimate companion for travelers, designed to enhance convenience and enjoyment on the go. This innovative accessory effortlessly attaches to the handles of roll-on suitcases, providing a secure and hands-free solution for carrying two coffee mugs or beverage cups. A perfect gift for flight attendants and travelers, it ensures a spill-free journey while freeing up hands for other tasks.
With its thoughtful design and practicality, this cup holder not only simplifies travel but also adds a touch of luxury to every adventure, making it an ideal and functional gift for your loved ones who are always on the move.
Now that you have a list of fantastic functional gift ideas, let's explore how MyUS can help you shop for these gifts from US retailers:
1. Sign Up: Register for a MyUS account on their website. You'll receive a US-based address that you can use for shipping.
2. Browse and Shop: Visit your favorite US and UK online stores and add the chosen gifts to your cart.
3. Use Your MyUS Address: At checkout, use your MyUS address as the shipping address. The retailers will send the items to your MyUS address.
4. Package Consolidation: MyUS can consolidate multiple packages into one shipment, saving you money on international shipping.
5. Choose a Shipping Method: Select your preferred shipping method based on speed and cost. MyUS offers various options to cater to your needs.
6. Receive Worldwide: MyUS will forward the package to your international address, ensuring safe and efficient delivery.
With MyUS, you can easily shop for functional gifts from US retailers and have them delivered to your doorstep, no matter where you are in the world. Embrace creativity, thoughtfulness, and practicality in your gift-giving journey!
We always aim to bring our members the best shopping options available, but some of the products featured in this post may have purchase restrictions. Please visit the merchant's terms of sale, shipping guidelines, and terms and conditions to find more information.