The Best Products From Boots You Can Ship with MyUS
Marks & Spencer (M&S) is a British retail giant that has been a popular shopping destination for over a century. Established in 1884, M&S has become one of the UK's largest retailers, with over 950 stores in the UK and over 450 stores worldwide. The company's reputation is built on quality products, excellent customer service, and a commitment to ethical and sustainable practices.
History of M&S
Michael Marks, a Polish immigrant, and Thomas Spencer, a cashier in Leeds, England, founded Marks & Spencer. The company's first store was a penny bazaar in Leeds, which sold various household items for a penny. The store's success led to the opening of several more stores, and by 1901, M&S had expanded to include stores in London.
Over the years, M&S has become known for its high-quality products, particularly clothing and food. The company has always emphasized using high-quality materials and ensuring its products are responsibly sourced.
What Products Does M&S Sell?
M&S offers a wide range of products, including clothing, food, home goods, and beauty products. Here are some of the most popular categories of products available at M&S:
Clothing
M&S is best known for its high-quality clothing, particularly womenswear. The company offers a range of styles, from casual to formal wear, and inclusive sizes to suit all body types. M&S also offers menswear, children's clothing, and lingerie. Try out a lovely outfit that fits the season:
Floral Jacquard Round Neck Midi Tea Dress, £59
Pair this beautiful springtime floral dress with your favorite nude sandals and denim jacket to create a look that beats your Sunday best. The fabric on this blue, white, and light green Jacquard tea dress brings an extra depth and texture that will make a bold and fashionable statement. Bring a contemporary look to this classic style by pairing it with your favorite accessories.
What Customers Have to Say: "Stunning! This is a beautiful dress and can't wait to wear it once it gets a bit warmer. I purchased a regular length and it was fine for me at 5Ft 4." - Lynnmarie66
Home Goods
M&S offers a range of home goods, including bedding, towels, and home decor. The company's products are known for their quality and durability; many are made with sustainable materials.
Pure Cotton Watercolour Eyelet Curtains, £49.50 - £109.00
Add the bright colors of springtime to your home this season with these lovely floral curtains. Not only do they add a splash of color, but they also give your windows an artistic flair.
What Customers Have to Say: "Perfect finishing touch with a Modern look. I got them in Navy/Turquoise/Gold. Beautiful curtains in a lovely material, I've put them in my lounge & they match lovely with my decor. I wanted matching cushion covers but as they were not available I bought a single Duvet cover & are having some made." - Welsh Rabbit
Beauty Products
M&S offers a range of beauty products, including skincare, makeup, and fragrances. The company is strongly committed to using natural and sustainable ingredients in its beauty products.
Amazing Face Spa Collection, £39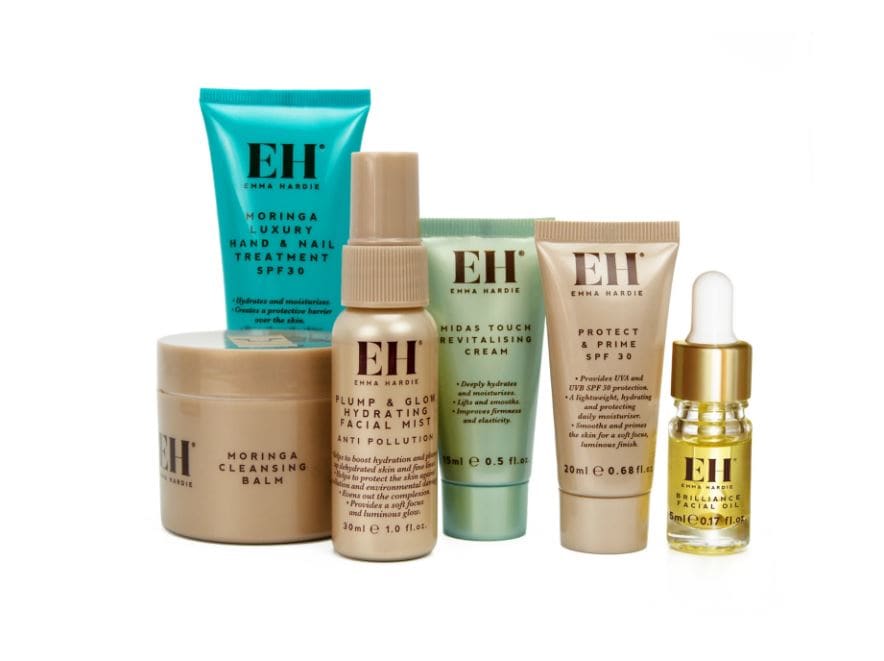 Treat yourself to a collection that will brighten, tighten, and moisturize your skin. The Amazing Face Spa Collection includes Moringa Cleansing Balm, Midas Touch Revitalising Cream, Plump & Glow Hydrating Facial Mist, Protect & Prime SPF 30, Brilliance Facial Oil, and Moringa Luxury Hand & Nail Treatment.
What Customers Have to Say:
"Travel collection! Great value Emma Hardie travel set. Great products as always."' - Anne Green
Food
M&S is known for its high-quality food products, particularly its prepared meals, sandwiches, and baked goods. The company is strongly committed to sourcing sustainable and ethical ingredients, and many of its food products are made with locally sourced ingredients.
Coronation Collectables Tote Bag, £28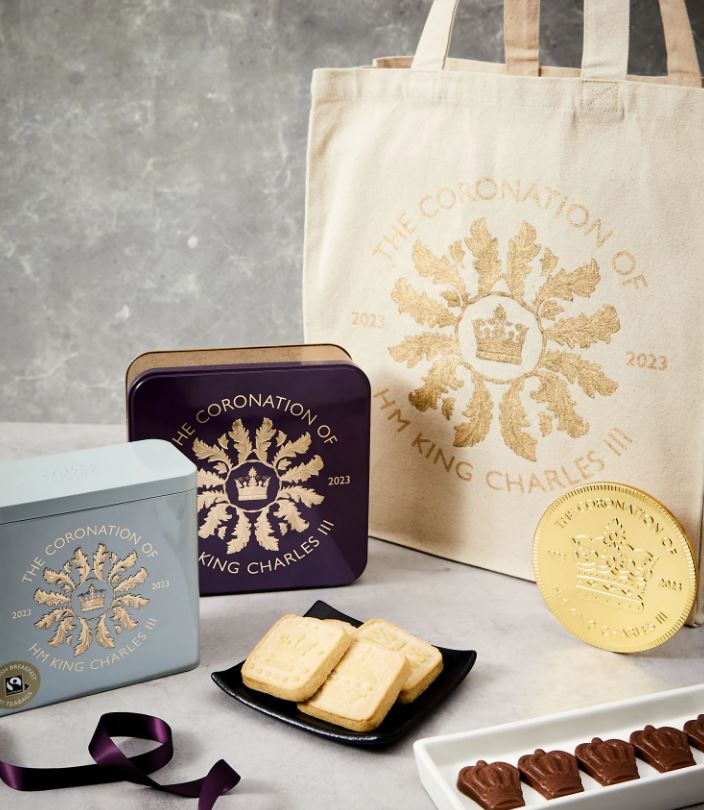 Celebrate the King and Queen Consort's coronation with your friends and family by enjoying these sweet treats. This keepsake coronation tote bag contains an assortment of goodies that pair well with English tea.
What Customers Have to Say: "I got these for displaying wedding pictures and am so pleased. Nice quality and reasonably priced. Would definitely recommend." - Julia
Shop Marks & Spencers with a MyUK Address
With a wide range of products, including clothing, food, home goods, and beauty products, M&S has something to offer everyone.
Start shopping your favorite UK brands today by signing up for MyUS! Not only will you get an address to shop and ship from US stores, but we'll include a MyUK address so you can shop from popular UK retailers like Boots, John Lewis, Marks & Spencer, and more!
We always aim to bring our members the best shopping options available, but some of the products featured in this post may have purchase restrictions. Please visit the merchant's terms of sale, shipping guidelines, and terms and conditions to find more information.