Unique Christmas Tree Ornaments and Decorations for Every Style and Budget
Are you excited for winter holidays? Of course, you are. What a silly question!
As people's favorite season approaches, it's time to deck the halls and adorn your Christmas tree with festive ornaments and decorations. It doesn't matter if you prefer a traditional look or something unique. MyUS has you covered with various Christmas tree decorations and accessories.
In this article, we'll explore five fabulous ornaments that cater to different styles and budgets, all while sprinkling in joy and holiday spirit. From coffee machine ornaments to Grinch-inspired decor, and even a non-traditional Christmas tree skirt, there's something for everyone to enjoy.
Coffee Machine Ornament
For all the caffeine addicts, these unique and cute coffee machine ornaments are the perfect addition to your Christmas tree. Crafted with impeccable detail, this ornament is designed to capture the essence of your favorite brewer. It's not just an ornament; it's a mini work of art that brings your love for coffee to the forefront of your holiday decorations.
Every morning, as you brew your cup of joy, you can be reminded of the warmth and coziness the holiday season brings.
Customer Review: I received this as a gift and it's my absolute favorite this season. Sure appreciated it as a coffee addict lol. – KristenH.
Quirky Grinch-Inspired Ornament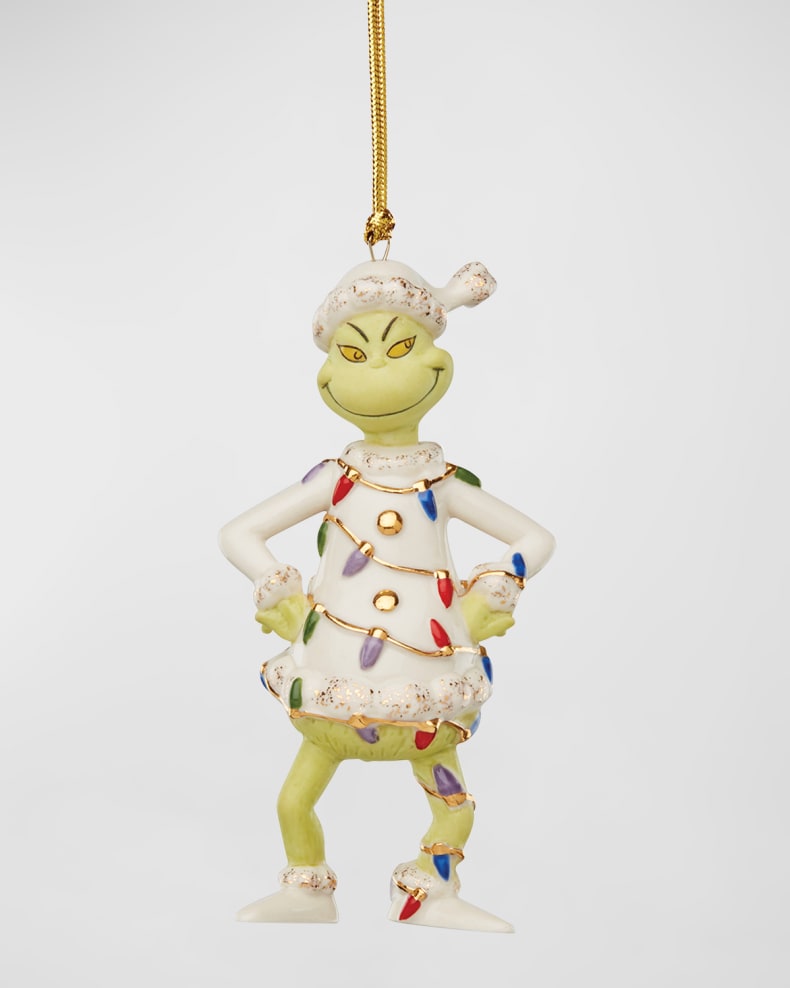 For those who have a soft spot for the Grinch and his quirky charm, this ornament is a must-have. The Grinch-inspired ornament is a playful take on a beloved character from Dr. Seuss's classic tale. With a mischievous smile and a Santa hat, it's a delightful way to inject a dose of whimsy into your Christmas tree decorations.
It's unique, eye-catching, and an absolute conversation starter for those who adore the story of the Grinch. This ornament brings a touch of green grumpiness to your festivities.
Customer Review: I buy Grinch items for my daughter's collection. I am always very pleased with the workmanship and quality of the items. – Diane P.
Non-Traditional Christmas Tree Skirt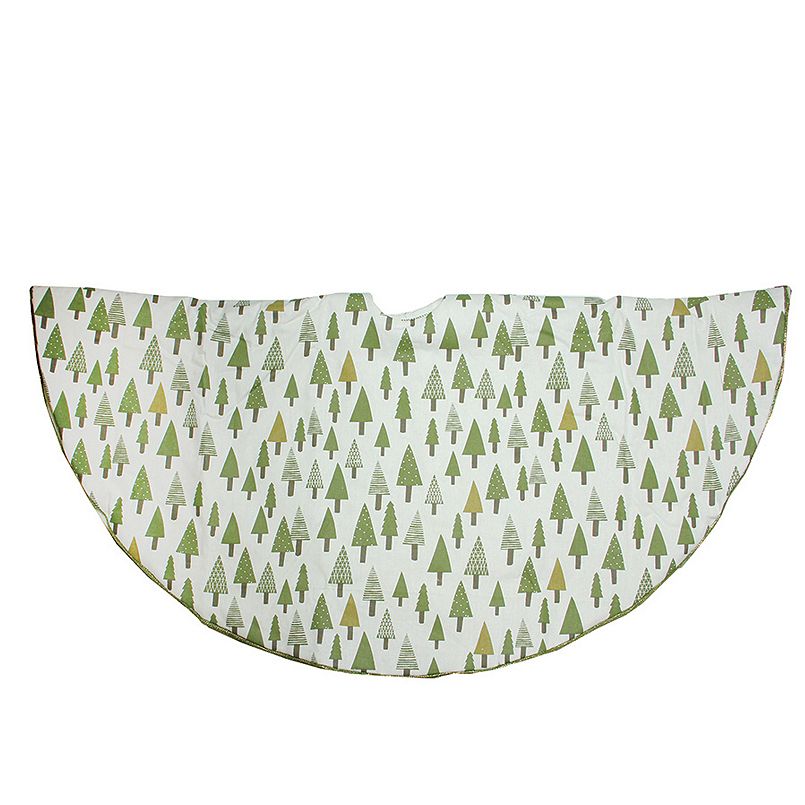 If you want to step away from the usual traditional patterns and colors for your Christmas tree skirt, look no further than this unique and stylish option from Kohl's.
Crafted with an unconventional yet captivating design, this tree skirt sets itself apart. While maintaining a festive atmosphere, it introduces a fresh take on holiday décor. Perfect for those who enjoy experimenting and want to stand out this holiday season.
Customer Review: Such a cute Christmas skirt. As someone with three young children who adore Christmas trees and fun shapes, this has been a great addition to our living room decor. – Sophiemackwell
Classic Nutcracker Ornament
For a timeless and classic touch, consider adding a Nutcracker ornament to your collection. The Nutcracker has been a beloved symbol of the holiday season for generations, and this ornament captures its essence beautifully. Crafted with intricate detailing and rich colors, it pays homage to the traditional charm of Christmas.
Hang it on your tree, and let it transport you to the enchanting world of the Nutcracker ballet. This ornament is perfect for those who appreciate the holiday's historical traditions.
Customer Review: This ornament arrived in perfect condition and careful packaged. The colors and size were just as shown from the picture and description. it does need an ornament hook to be fully ready for the tree. – Madeline Schultz
Elegant Glass Snowflake Ornament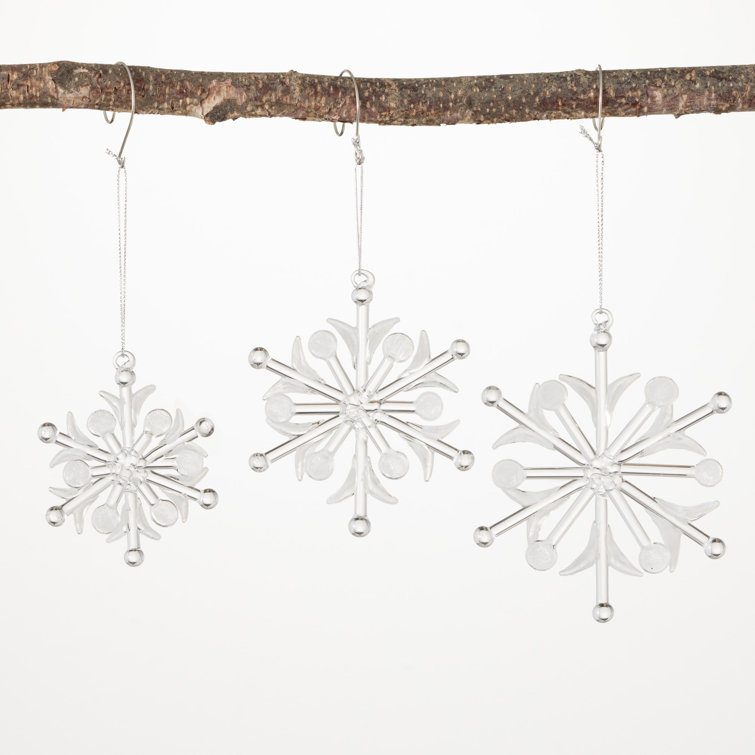 Nothing says "winter wonderland" quite like a delicate glass snowflake ornament. This elegant piece will add a touch of sophistication to your Christmas tree. Its translucent design reflects the lights beautifully, creating a magical and sparkling effect.
The timeless beauty of snowflakes makes this ornament a cherished addition for those who love the season's magic. And if we're being real, its simplicity makes it go great with any other ornaments you might have.
Customer Review: I'm thrilled to have some "old school" snowflakes like we used when I was a kid at Christmas. Love them! – KatieNC

Did you find a favorite yet? If yes, don't wait; Buy your stuff while it's still in stock and head over to MyUS where you can easily ship these beautiful decorations to your doorstep and make this holiday season the most festive. Get started today and make your Christmas tree shinier than ever!
We always aim to bring our members the best shopping options available, but some of the products featured in this post may have purchase restrictions. Please visit the merchant's terms of sale, shipping guidelines, and terms and conditions to find more information.