Vitamins and Supplements You Can Ship Internationally
Vitamins and supplements contain essential nutrients and ingredients that help maintain and improve health for all ages. Children love fruit-flavored gummy vitamins that provide energy for nutrient conversion and good bacteria for positive gut health, and adults need supplements that offer bone strength, provide cardiovascular benefits, and lowers blood pressure. Many vitamins come in different textures, such as gummies, soft gels, and minerals that are easy to swallow and digest. Individuals need these dietary products to enhance their active lifestyle or prevent sickness from spreading to loved ones.
Many countries can drive or walk to the local drugstore or pharmacy to purchase vital vitamins and supplements, but some countries don't have that luxury. International countries rely on shipping cheap, high-quality vitamins and supplements, but some restrictions prevent various brands and types from delivering overseas. If you need to stock up on dietary supplements and vitamins for you and your family, you can send these approved products internationally with MyUS!
Note that these supplements do not solve every medical issue and that this blog does not have the authority to offer medical advice. Please seek medical professionals before shopping and shipping vitamins and minerals overseas.
Flintstones Sour Gummies Vitamins, $14.19 (Was $16.99)
When children and adults dislike the taste of essential vitamins, Flintstones Gummies Vitamins offers a surefire solution for giving children much-needed energy, nutrition, and minerals. Their key nutrients support bone health, eye health, and physical energy that converts food to fuel. These chewable and fruit-flavored vitamins are a go-to for children who want to grow healthy and strong!
What Customers Have to Say: "I struggle with swallowing pills, and because of that, have had a hard time taking vitamins, and typically never get through the bottle. While it's kind of embarrassing to admit that as an adult, I take Flintstones Gummies, they are the only vitamins that I've managed to be consistent with. I've gone through three bottles of them, and considering that I generally never get through a bottle of vitamins that I have to swallow, that's saying a lot. It's hard to know whether or not they actually help me from a health perspective, but I figure they can't hurt, and certainly help more than vitamins that I won't take." - Rebecca L.
OLLY Probiotic + Prebiotic Gummy Supplement, $12.88
When people occasionally experience digestion and bowel movement issues, such as bloating or diarrhea, the solution lies in a supplement that maintains a healthy colony of bacteria. Adults who want to keep their gut health in shape will benefit from these OLLY Probiotic + Prebiotic Supplements. One chewable supplement contains over 500 million Bacillus Coagulans that aid in improving a healthy digestive tract and immune system.
What Customers Have to Say: "I caught a stomach bug that I couldn't fully recover from (after the main symptoms subsided). Within 3 days of taking these, I was regular and cramp free. The only issue I have is that they are so delicious, and I want to eat more than one." - golSquared.
NOW Green Tea Extract Supplements, $15.36 (Was $16.74)
If you're searching for the perfect supplement for vegetarian and vegan users, these NOW Green Tea Extract Supplements will do the trick! The supplements provide the necessary anti-oxidants from Vitamin C that lower blood pressure, boost your immune system, and reduce the risk of heart disease. These properties help reenergize and rejuvenate anyone who needs a boost to start the day. It's also an efficient alternative to drinking several cups of green tea to obtain full nutritional benefits.
What Customers Have to Say: "This has been very helpful in my weight loss process and helps me curb my hunger. I usually have this early in the morning. I am pre-diabetic, and this has been very helpful when I practice intermittent fasting. Gives me great energy when I got out for a walk and helps as a diuretic when I feel bloated." - Prashant.
Doctor's Best Vitamin D3, $12.74 (Was $21.49)
Individuals of all ages who are deficient in Vitamin D from little to no sunlight exposure will benefit from these Vitamin D3 Softgels from Doctor's Best. The soft gels contain enough nutritional content that improves bone density and muscle strength. They also enhance immune and cardiovascular functions for anyone who's Vitamin D deficient. The soft gels are easy to swallow and small enough to pack enough for a years-worth before buying another pack. If you're looking for a reliable vitamin brand that gives people the much-needed energy to engage in an active lifestyle, look no further than Doctor's Best Vitamin D3 vitamins.
What Customers Have to Say: "D-3,5000IUs is part of my wellness plan. I am 75 years old and still going strong. I feel it's because in part to vitamin supplements like this that are easy to swallow and pleasant to take. Pills are easy to take and high does to assist my wellness program." - M. Eileen Truszkowski
Nature's Way Sambucus Elderberry Gummies, $14.97 (Was $20.99)
The development of allergies and flu season is not fun for the whole family. Build immunity and defense against coughs, nasal congestion, and colds with these Nature's Way Elderberry Gummies. The elderberry extract contains naturally-occurring anthocyanins for antioxidant support and is an excellent source of zinc. They also help reduce swelling and inflammation to combat the common cold, high cholesterol, and the flu.
What Customers Have to Say: "Tasty and easy to eat. My kids and I love taking these daily and have been healthy for over a month, which is a miracle since we've been sick for years! My little ones are in school and bring home every disease but since we've started these, we have been feeling great. I don't think it's a coincidence, so I will continue to use these!" - ReviewGirl
Superior Source Vitamin D3 Quick Dissolve Tablets, $12.74
Anyone who dislikes taking soft gels, capsules, and gummies but wants to strengthen bones, teeth, and immune support should consider these Superior Source Quick Dissolve Tablets. The instant dissolve makes taking vitamins easy and allows the sublingual vitamins to enter the body quickly. While capsules contain fillers and additives, these tablets carry extra strength vitamin D3 and necessary natural ingredients for mental and physical health.
What Customers Have to Say: "I have trouble swallowing pills and particularly had an issue with the Vitamin D3 capsules I've been using. These dissolve very quickly and have almost no taste. Much easier to deal with. Too early to tell if they are as effective as the pills I've been using, but so far I am very happy with them and plan to buy again."- Shadow Flower.
Search for the right vitamins and supplements and ship them directly to your doorstep with MyUS's fast and reliable delivery!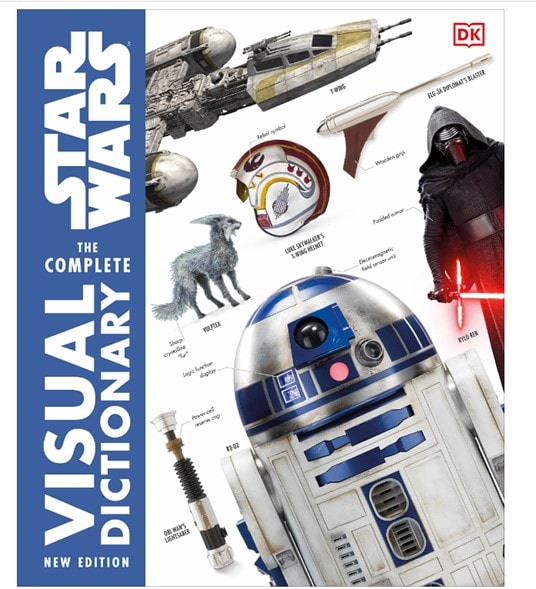 We always aim to bring our members the best shopping options available, but some of the products featured in this post may have purchase restrictions. Please visit the merchant's terms of sale, shipping guidelines, and terms and conditions to find more information.