Ramesh Bulusu
Chief Executive Officer
MyUS appointed Ramesh Bulusu to the post of chief executive officer in 2014, after heading the MyUS marketing team as chief marketing officer.
Prior to MyUS, Bulusu served as vice president of ecommerce, marketing and pricing for Interline Brands, where he led the company to position 81 on the Internet Retailer Top 100 list.
Previously, Bulusu held the position of senior vice president of search for Starcom MediaVest Group. In this role, he managed marketing activities for over 30 nationally recognized brands across retail, travel, wireless and consumer goods.
Bulusu's extensive leadership history also includes positions as divisional vice president, online marketing, for Sears Holdings Corporation and senior director, eMarketing at Orbitz Worldwide.
Bulusu holds an MBA in Marketing & Finance from the University of Michigan, a master of science degree in Chemical Engineering from Oklahoma State University, and a bachelor of science degree in Chemical Engineering from Andhra University, India.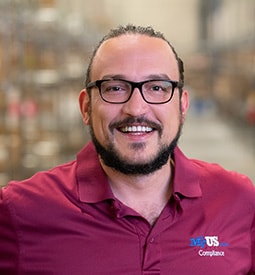 Corey Bonasorte
Vice President, Compliance and Cargo Solutions
Since 2013, Corey Bonasorte has led the MyUS trade compliance program, ensuring its policies and procedures meet US customs, export, and transportation regulations. Most recently he has led efforts to develop new global transport lanes. Bonasorte is also responsible for data privacy at MyUS, acting as its data privacy officer.
Prior to MyUS, Bonasorte held positions with DHL Global Forwarding, Exel Global Logistics, and a defense export management company in Washington, D.C.
Bonasorte holds a BSA from the Robert H. Smith School of Business at the University of Maryland with a focus in logistics, transportation, and supply chain management (LTSCM), and marketing. He is also a licensed US Customs Broker.
Angie Kurschner, PHR, SHRM-CP
Vice President, Human Resources
Angie Kurschner joined MyUS in 2014, and oversees all organizational development activities, including talent acquisition, benefits, compensation, risk management, training and development, and employee relations.
Her past experience includes HR and talent development positions within financial services, private education and international logistics companies.
Kurschner holds PHR and SHRM-CP credentials, as well as a B.A. in Business Administration with a concentration in Human Resources.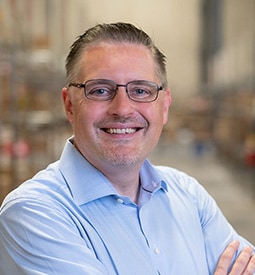 Don Mather, CPA, CGMA
Vice President, Finance
Don Mather joined MyUS in 2013, and brings 25 years of accounting and finance experience to the company. Mather oversees the financial activities of the company, including strategic planning, accounting, forecasting and financial reporting.

Before MyUS, he held positions in public accounting and financial services, serving as audit manager with American Express Tax and Business Services and controller with several private investment companies.

Mather is a licensed CPA and holds a B.S. in Accounting and Business Administration with a concentration in Finance.
Sarju Shah
Senior Director of Analytics
Sarju Shah joined MyUS in 2015 and leads the company's analytical competencies. With over a decade in the big data space, Shah views MyUS with many lenses to better understand how to maximize benefits to the company and its customers.
Prior to MyUS, Shah's positions included health care economics at Citra Health, pricing and strategy at Interline Brands (Home Depot), and editor at CBS Interactive.
Shah holds a degree in Molecular and Cell Biology from the University of California at Berkeley.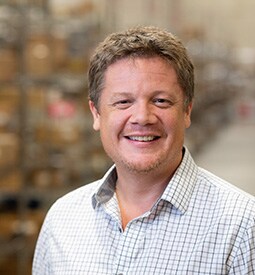 Corey Stone
Vice President, Technology
Corey Stone joined MyUS in 2007, and has held progressively responsible positions in technology and engineering. He draws from over 15 years of experience to ensure MyUS maintains its position as the technology innovation leader in the international eCommerce shipping and logistics market.
Previously, Stone served as chief technology officer for a golf company that served the PGA of America, and started his career with Deloitte and Touche consulting.
Stone holds a Bachelor of Commerce, Business Administration and Management from Saint Mary's University and a Degree in Management Information Systems from Information Technology Institute, both in Halifax, Nova Scotia, Canada.