UK Shoppers Save Big on US Black Friday with MyUS
MyUS was just featured in one of the United Kingdom's most popular websites, Mirror.co.uk. Reporter James Andrews shares that the best holidays sales are in the United States, on Black Friday.
As Andrews puts it, "Even the sales Britain has is a rip off compared with prices in the US – but that doesn't mean you have to take it."
Andrews goes on to instruct shoppers how MyUS can help people access those great USA prices while living in another country.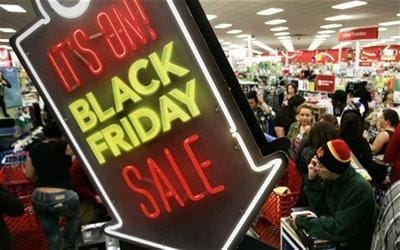 The article further mentions examples of products that are a lot cheaper to buy in the US. For example:
Apple iPads are £70 cheaper when Britons shop Amazon's US website versus buying the iPad in the UK
Phones, cameras and makeup are often 50% less expensive in the United States
Mr. Andrews talked to MyUS CEO, Ramesh Bulusu, who discussed how package consolidation can save consumers a lot when they're gift-shopping from many different American retailers.
With MyUS Premier Package Consolidation, MyUS consolidates your various US purchases into one efficient package. This can save you up to 80% on international shipping charges (versus shipping each item individually). Our consolidation services are completely free to all members.
To read the full article, please visit Mirror.co.uk: The Best Black Friday Deals are in the US.