10 Awesome Oman Influencers You'll Want To Start Following
If your Instagram feed has grown repetitive and you're looking for fresh new content to break things up, you're in just the right place! Get ready to meet Oman's hottest group of bloggers and social media influencers. With entertaining personalities, great advice, helpful tips, and a wealth of information, they're definitely worth a follow and are sure to liven up your feed.
Whether you live in Oman, across the Arabian Sea, or around the globe, you won't want to miss this group, we promise!
Yasmeen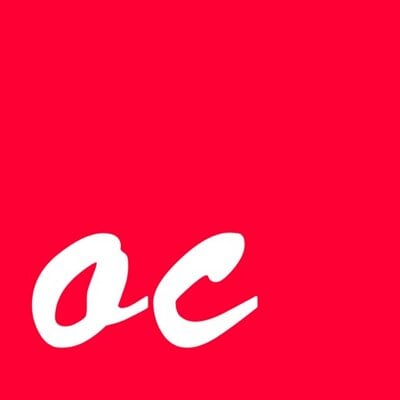 Yasmeen is a food enthusiast and the creator and owner of Sprout, a business based in Oman that's focused on selling delicious food made from healthy ingredients. When she's not working, she's scoping out Oman's restaurants and writing reviews about them The Omani Cuisine. Originally created in 2006 by A Al-Yahyai and R Al-Balushi, The Omani Cuisine helps you get to know all the restaurants in town and tells you which ones to go to and which ones to avoid. They even have a restaurant directory and Top 10 list so you can easily look up new restaurants to try!
Subscribe to The Omani Cuisine's blog and follow them on Facebook and Twitter.
Freddie Sayers

Freddie Sayers, better known as Mr. Sythe, is a Western expatriate who has been living in the Sultanate of Oman since 2007. He started his blog, Muscat Mutterings, in July 2009 and it quickly became Muscat's busiest English language blog regarding life and events in Oman.
Subscribe to his blog and follow him on Facebook, Instagram, and Twitter.
Heather Duncan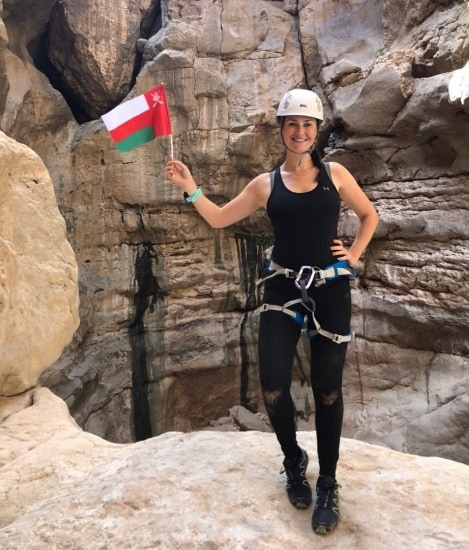 Scottish Expat Heather Louise Duncan is a single mom and self-described adventure addict that's called Oman home since 2012. Her blog, aptly names The Duncan Adventures' is about the adventures she finds in life, whether she's in Oman or traveling the world. Content on the site varies from outdoor adventures in Oman and epic tales of travel to day to day stuff like parenting and all the weird things that happen in life.
Follow her on Instagram and Facebook, and subscribe to her blog and YouTube channel.
Salim Al-Harthy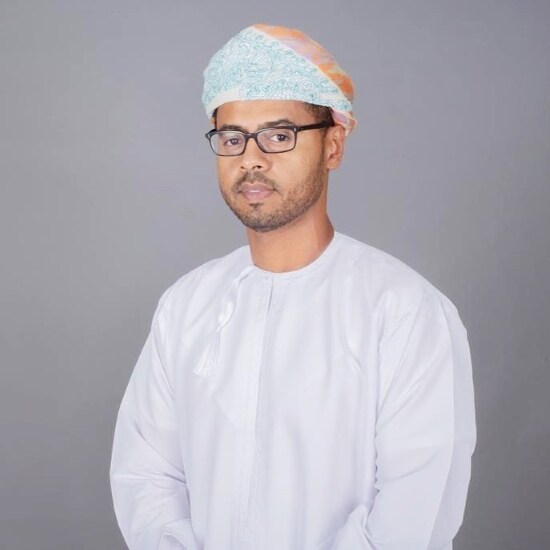 Salim Al-Harthy is an award-winning professional photographer from Sultanate of Oman. He uses his website, Salim Blog, as a way to share his passion for photography with others around the world and hopes to help them hone their own skills. Read about topics like how to take zoom burst photos, how to photograph lightning, and most importantly for all of us who like photograph our food and load it to our stories, he shares tips on how to take good pictures of food with your phone's camera.
Check out his website and YouTube channel, and follow him on Instagram and Facebook!
Erica Barrow Navis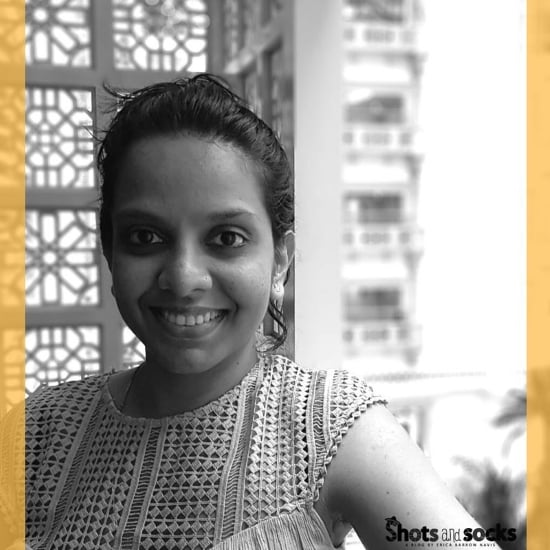 Erica Barrow Navis is an Indian expat living in Muscat, and while her day job is in the field of marketing and communications, she's also a wife, mother, and the creator of Shots and Socks, a blog full of 'pocket-friendly' projects and crafty DIY ideas. Filled with photos, ideas, and a unique window into expat life in Oman, Erika's blog is both entertaining and refreshing.
Follow her on Instagram and subscribe to her blog.
Winola Peris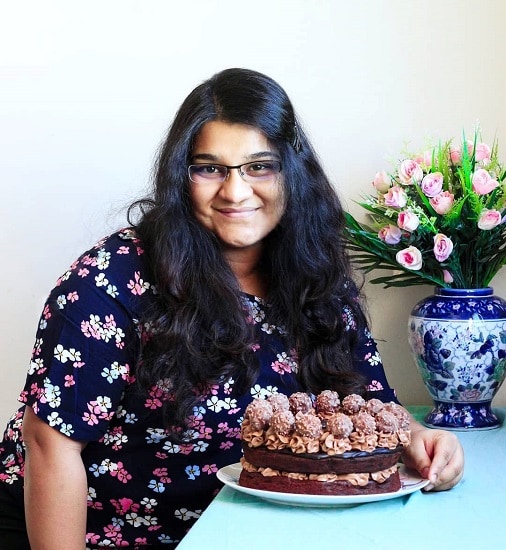 If you're for utterly delicious food inspiration, you need to know Winola Peris and her blog, The Foodscape. She loves to experiment with food, create new recipes, and figure out healthier versions of some of our favorite foods; she calls it "healthifying." Lucky for us, her recipes are delicious! and her food photography alone is worth following!
Follow her on Instagram and Facebook, and subscribe to her blog.
Driyami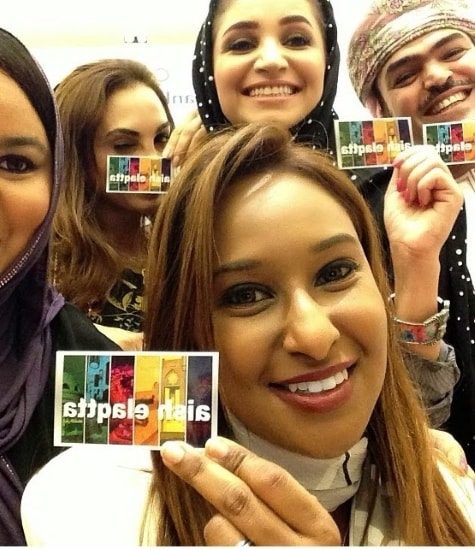 Based in Muscat, Oman, Driyami is a social media influencer and the creator of AishElaqtta, an online social blog that helps companies, entrepreneurs and creative local upcoming ventures promote their business in Oman. While she's been on hiatus from her social media accounts since March, she'll be back, and for now, readers can catch up on previous content that's still quite useful and relevant.
Subscribe to her blog, follow her on Instagram and Twitter.
Naeema Mohammed Almaqbali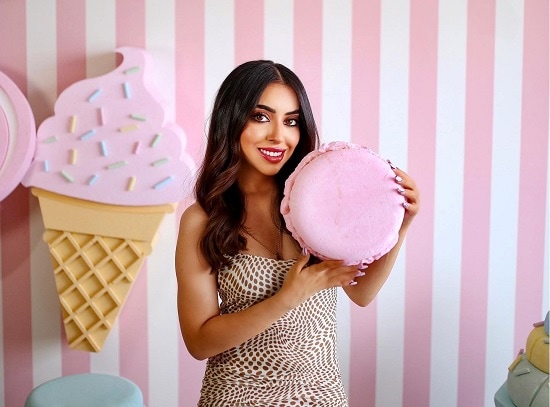 Naeema Almaqbali is an Omani actress and host, but she's also one of Oman's most popular social media influencers with more than one million followers. With a charismatic personality and interests across lifestyle, fashion, traveling, food, and charity, her social media accounts have something for everyone.
Follow her on Instagram and Facebook.
Malizy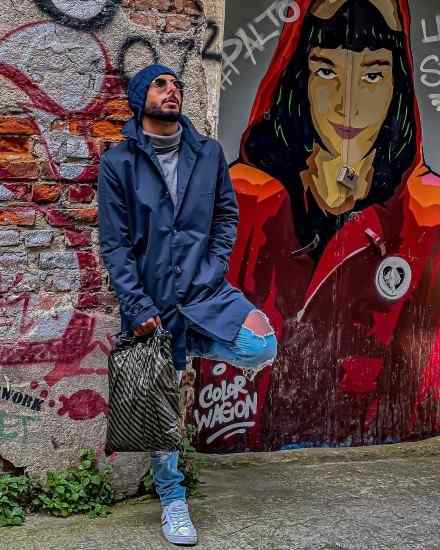 Mohamad Oraimi AKA "Malizy" is an Omani comedian, TV actor, and playwright that actively shares his comedy and zest for life on YouTube, Instagram, and Facebook. With over 541k in Instagram followers alone, he's quickly climbing the social media ranks and becoming one of Oman's most popular online stars.
Follow him on YouTube, Instagram, and Facebook.
Abtahal Zdjali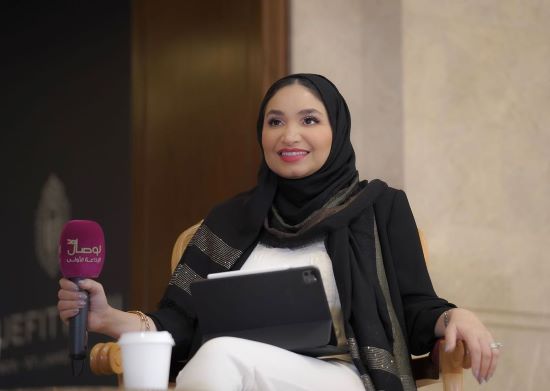 Based in Muscat, Oman, Abtahal Zdjali is a media personality and brand inluencer that offers social media solutions and event management through the consulting agency Ibtihal Alzadjali Media.
Follow her on Twitter and Instagram.
Who are your favorite influencers from Oman?
If we missed any of your favorites, we would love to hear from you! Let us know on Facebook who should be added to the list.