11 Bloggers From Sri Lanka You'll Want to Follow in 2019
Love following the latest fashion and beauty trends? Don't miss these bloggers from Sri Lanka!
Whether you live in Sri Lanka or on the other side of the world, these influencers will grab your attention and keep you inspired in 2019:
Alice Luker
Alice Luker is a writer, photographer, and travel blogger that splits her time between Sri Lanka and the UK. Through her blog, Style in Sri Lanka, she aims to inspire future travelers with her 10+ years of traveling experience.
Follow her on Instagram and Facebook and check out her popular blog.
Christina Plate
Christina Plate is a Sri Lankan fashion designer, model, and blogger who travels between Abu Dhabi and Colombo monthly. She created her blog, love.plate, to share the beautiful places she's found through her travels, including reviews of hotels, restaurants and cafes.
Subscribe to her blog and YouTube channel, and follow her on Instagram.
Chulakshi Ranathunga
Chulakshi Ranathunga is an actress and model from Sri Lanka that has won Miss International top model of the world 2017 and Siyatha Lux Miss Sri Lanka for Miss World 2014. Follow her on Insta for a peek inside her daily life, including fitness routines, photo shoots, and daily looks.
Follow her on Instagram.
Mathusha
Mathusha is a beauty and lifestyle vlogger that gives tutorials on makeup and hair techniques along with honest reviews on the latest beauty products on her YouTube channel, BeautyByMathu and Popular Instagram account.
Check out her YouTube channel and follow her on Instagram!
Meliza Leitch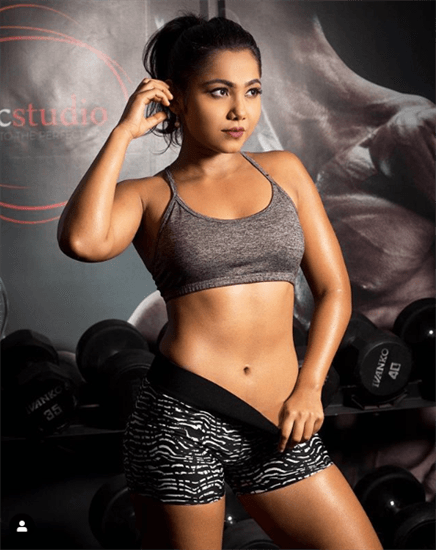 Meliza Leitch's Facebook and Instagram accounts are dedicated to fitness, health, and diet with inspiring images, inspiration, and tips for healthier living.
Follow her on Instagram and Facebook.
Nicky Desilva
Nicky Desilva is a lifestyle blogger that has collaborated with major brands such as Pastamania, Pulse and Clubhouse Vivaldi. Join her Instagram followers to be treated to elegant lifestyle shots full of charm and adventure.
Follow her on Instagram and Facebook, and subscribe to her blog and YouTube channel.
Natalie Shenelle
Born and raised in the US, Natalie now resides in Sri Lanka and blogs about her life on the island, as well as the most happening styles, makeup, and places to be.
Subscribe to her blog, and follow her on Instagram,
Maria Yusefovna
As a model and beauty queen, Maria Yusefovna knows a thing or two about beauty and fashion, and she shares it all on her Instagram page, @maria.yusefovna.
Follow her Instagram account here for a peek inside her exciting life and travels.
Rosh
Rosh is a Sri Lankan beauty blogger, youtuber and writer that has written for many websites and magazines, including The Huffington Post, Pulse.lk, Nerdunaut.com, and Vogue India. She uploads new videos to her YouTube channel weekly, covering everything from fitness tips and celebrity makeup looks to skin care and product reviews.
Follow her on Instagram and Facebook and be sure to subscribe to her YouTube channel.
Sarani Tillekeratne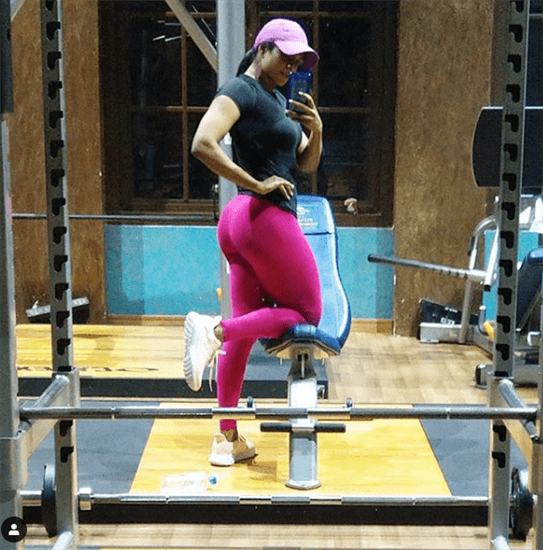 With an Instagram page called @physique.by.sari, you may have already guessed that Sarani Tillekeratne is a fitness enthusiast. But she's also a certified trainer and a fitness model, making her an inspiration to over 32k in loyal followers.
Follow her on Instagram and be sure to check out her YouTube channel.
Sarah Illyas
Based in Kuala Lumpur, Sarah Illyas is category manager and working mom that has an active Instagram account that documents her daily looks, family life, and travels with her beautiful family.
Follow her on Instagram.
Who are your favorite bloggers from Sri Lanka?
If we missed any of your favorites, we would love to hear from you! Let us know on Facebook who should be added to the list.