11 Caribbean Influencers You Need To Know About
Do you love adding new influencers to your Instagram feed? Then sit back and get to know the hottest influencers in the Caribbean. They're full of inspiration and great tips on everything from beauty and fitness to travel and fashion!
Whether you live in the Caribbean or plan to visit, you'll be captivated, we promise!
Patrick & Steve
Patrick and Steve Bennett are two brothers who are on a mission to change the way people think about the Caribbean through their social media platform, Uncommon Caribbean. On their website, they put authentic aspects of island life and the region's unique cultural heritage in the spotlight. Check them out on YouTube for incredible videos of gorgeous beaches and waterfalls, and follow them on Facebook, Instagram, and Twitter to add a touch of the Caribbean to your social media feeds.
Cynthia
Want to learn more about Caribbean cuisine? Born and raised in Guyana but living in Barbados, Cynthia is a food writer, author, and the creator of Tastes Like Home, a blog that revolves around Caribbean food and recipes. She emphasizes that Caribbean cuisine consists of more than the slice of pineapple that sits on the rim of a glass or the shreds of coconut sprinkled on a dish. You can keep up with her latest recipes and recommendations by following her on Facebook, and don't miss her Tastes Like Home cookbook filled with memoirs and delicious Caribbean recipes.
Suzanne & Michelle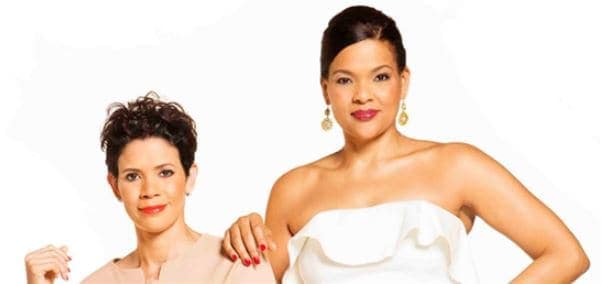 Jamaican-born sisters Suzanne and Michelle Rousseau have been serving up their brand of Caribbean (and vegetarian) cuisine all over the island of Jamaica for the past 17 years, from corporate events for 2,000 guests to intimate formal dinners for 12. You can learn more about this dynamic duo and find new recipes to try at home on their website Two Sisters and a Meal, or follow them on Facebook, Twitter, and Instagram for a daily peek at island life through the eyes of restaurateurs.
Ianthia Ferguson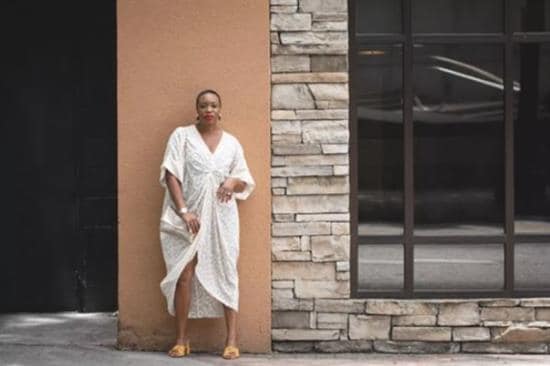 Ianthia is a former TV news anchor who abruptly quit her job to blog full-time and create digital content. Check out her Instagram and her blog, MiniSkirts & Microphones, for travel and lifestyle tips, including everything from how to pick a travel destination to how to make money as a freelancer.
Gabrielle Agostini
Having traveled to over 46 countries (and living in London, Montreal, Brisbane and Trinidad and Tobago) Gabrielle Agostini is a creative travel blogger who knows more than a thing or two about traveling and exploring. Check out her blog, The Trini Traveller, for travel advice and tips as well as a guide to visiting Trinidad and Tobago. Love gorgeous images of beaches, waterfalls, and amazing sunsets? Be sure to follow her on Facebook and Instagram as well!
Nelly B.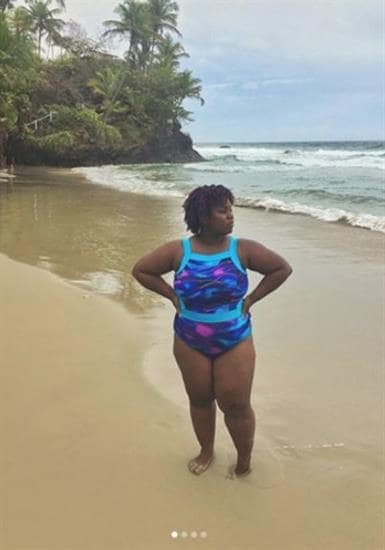 Born on the twin-island republic of Trinidad and Tobago, Nelly B. is a plus-sized model who is addicted to local shopping and loves natural hair. On her blog Nelly B. Beauty, Lifestyle, & Local Finds, she shares product reviews and commentaries on hair, body image, food, and fashion, as well as random (and not so random) things going on in her life. Follow her on Facebook and Instagram to be notified about new blog posts and take a peek at her everyday life.
Riselle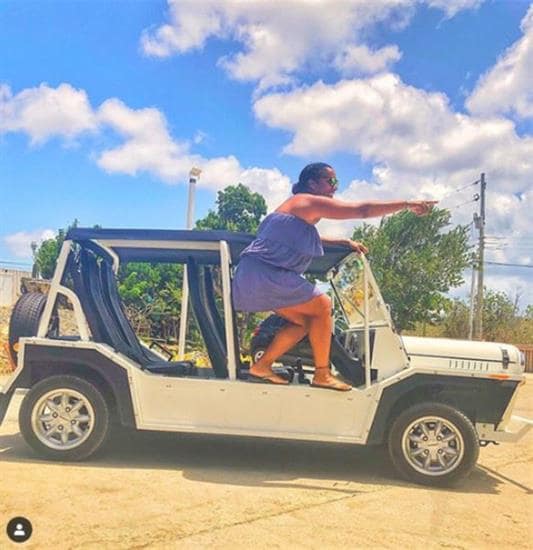 Based in St. Martin, Riselle is a 44-year-old travel and island lifestyle blogger. She created her blog, The Traveling Island Girl, to inspire others to travel (especially to the Caribbean!) and provide tips on travel planning and provide insight on island lifestyles. Follow her on Instagram and Facebook to explore the Caribbean and beyond, right from your social media feed!
Cindy Allman
If you love reading or aspire to read more, you need to follow Cindy Allman. Born in Jamaica but living in Trinidad & Tobago, she's a girl with a passion for books who wants to get others excited about reading. Her blog, Book of Cinz, features all the books she's read, will read, or may never get around to reading along with book recommendations, reviews and monthly wrap-ups. After you subscribe to her blog, you can follow her on Twitter and Instagram for that daily nudge to pick up a book and start reading.
Monique "Frankiee" Williams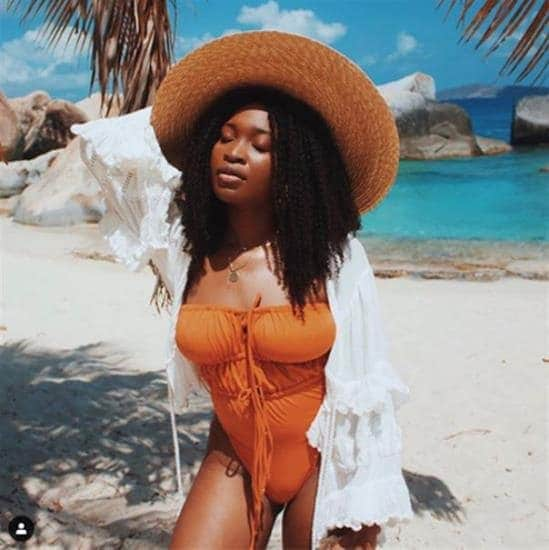 Monique Williams, better known as "Frankiee" on social media, is a Caribbean lifestyle blogger who shares her tips and experiences on travel, fashion, lifestyle, and beauty on her popular blog, Frankly Frankiee. Check out her YouTube channel for vlogs on packing, traveling, and makeup, and follow her on Instagram for a daily dose of Caribbean sunshine and lifestyle.
Aneka Stewart
Born in Kingston, Jamaica, but now residing in the Bahamas, Aneka Stewart is a social media specialist and blogger who believes in the power of great style. She created her blog, Cay to Style, as a way to share her life experiences, style faves, spiritual growth, and career development tips. She's also active on Facebook and Instagram posting breathtaking island views and giving followers a peek into her life.
Jenissa Sullivan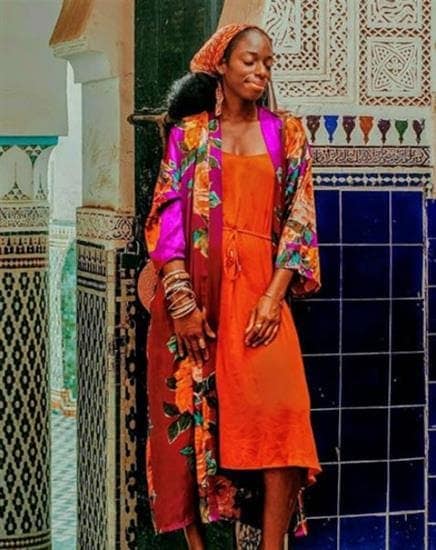 Jenissa Sullivan is a Caribbean lifestyle blogger with a love for writing, photography, travel, and design. She created her blog Ancestral Memory as a place to share some of the things that inspire her and her brand. Look for topics that include books to read in 2019, how to give your creativity a boost, and travel diaries from Tulum, Mexico and Kakum, Ghana. Follow her on Facebook to know when new content drops, and add her to your Instagram feed for colorful images of everything from Trinidad Carnival to daily looks and regional cuisine.
Who are your favorite Caribbean influencers?
If we missed any of your favorites, we would love to hear from you! Let us know on Facebook or Instagram who should be added to the list.