12 Influencers from Uruguay You'll Want to Start Following
Uruguay may be a small country, but it's packed with rising influencers in every category, from fashion and beauty to tech, travel, and fitness.
Come meet Uruguay's hottest influencers - whether you live in Uruguay or across the globe, you'll be captivated, we promise!
Rubia Mala
Rubia Mala is the lead writer of Rubiamala, a popular blog that provides an inside look at fashion in South America and Uruguay. She's objective, honest, and focuses on the most interesting aspects of fashion.
Follow her on Instagram and check out her contributions to the blog Rubiamala here.
Tati Jurado
Based in Montevideo, Uruguay, Tati Jurado is a fashion and lifestyle blogger that created her blog, Trendynat, back in 2014 as a way to share her daily looks, ideas, and fashion inspiration.
Subscribe to her blog and follow her on Instagram and Facebook.
Karen Higgs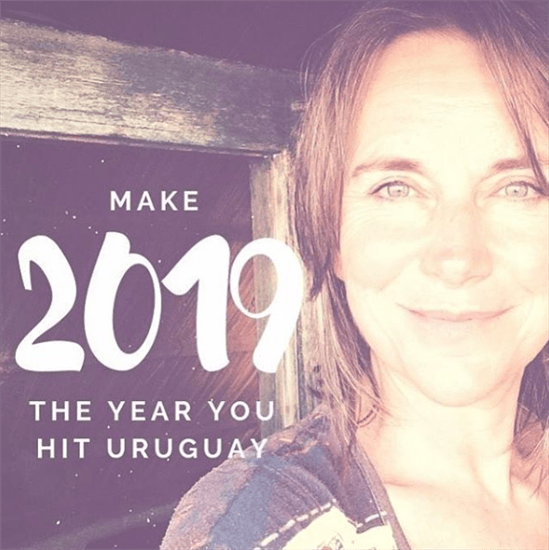 If you're planning a trip to Uruguay, or love learning about new places and cultures, you need to follow Karen Higgs and her super informative site, Guru'Guay. Along with her husband, she runs a bed and breakfast in Montevideo's Old City for over a decade, sharing insider knowledge and becoming an essential resource for travelers planning their trip to Uruguay and many expats living in the country.
Follow Karen, a.k.a. Guru'Guay, on Facebook and Instagram and subscribe to the blog here.
Cami Rajchman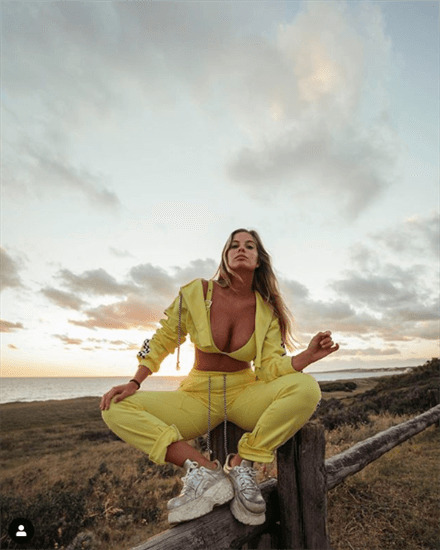 Formerly part of the pop cumbia group Rombai, TV personality and pop star Cami Rajchman is now leader of a new band called Blonda and has a large following for her musical talents and on-going feud with former partner Fer Vazquez.
Check out her band's YouTube channel and follow her on Instagram!
Girls In Tech
Girls in Tech, also known as GIT, is a non-profit organization dedicated to identifying, connecting and giving visibility to women leaders in the technology industry.
Follow the non-profit on Twitter and Facebook.
Andy Vila
Born and raised in Montevideo, Uruguay, Andy Vila is an actress, TV personality, model, and ambassador for world-wide brands that include Pepsi, Coors Beer, and Agua Summer.
Keep up with her career and get a peek into her personal life on her blog and social media accounts; Facebook, Instagram, and Twitter.
Deby Reis
Born in Uruguay, Deby Reis is an artistic gymnast that made her World Cup debut during the 2015 World Artistic Gymnastics Championships in Scotland and her popularity has led to a loyal Instagram following of over 81k!
Follow her on Instagram and Facebook.
Sofia Balbi
Sofia Balbi was born in Montevideo, Uruguay, and is the wife of famous Uruguayan footballer Luis Suarez. While she likes to stay in the background, soccer fans and mothers around the world enjoy following her Instagram account for a peek inside her family's everyday life.
Follow her Instagram account here.
Rafa Cotelo
Journalist Rafa Cotelo is best known as one of the Uruguayan journalists that followed the Uruguayan soccer team through their entire (but short lived) Russian tour of the World Cup.
For a look into his personal and professional life, follow him on Instagram, Twitter, and Facebook.
Meri Deal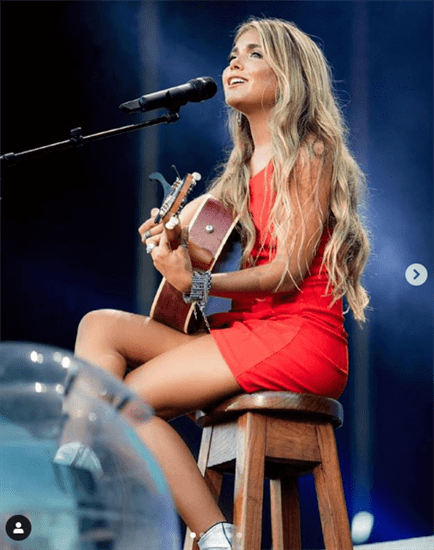 Uruguayan singer Meri Deal started her first band in 2013 while she was still in high school, and she's best known as a member of the band Toco Para Vos. They released their album, #Tocoparavos, in June 2016 and she's since gained over 265k in loyal followers.
Follow her music and story on Instagram and Twitter.
Rodrigo Romano
Rodrigo Romano is a TV show host and sports reporter. While he's part of the radio show Radio Carve, he's best known for being the official voice of Uruguayan football for station Tenfield from 1999 to January of 2019.
Follow him on Instagram and subscribe to his YouTube channel.
Joaquín Pastorino
Joaquín Pastorino is a fashion lover that has worked for major fashion labels that include Magma and Hermès. As one of the most sought-after influencer among top brands in Uruguay, his Instagram account is a favorite among guys looking for wardrobe tips and new fashion ideas.
Follow him on Instagram and Twitter.
Who are your favorite bloggers from Uruguay?
If we missed any of your favorites, we would love to hear from you! Let us know on Facebook who should be added to the list.