12 Nigerian Influencers You Need to Know About
We have to admit it; we're a bit obsessed with our latest group of influencers from Nigeria, and after reading about them, you will be too! Covering cuisine, lifestyle, beauty, fashion, and more, this group has something for everyone!
Whether you're from Nigeria, plan to visit, or live on the other side of the world, these influencers will liven up your Instagram feed in 2019:
Uche Eze
Uche Eze is a Nigerian entrepreneur with a Bachelor's degree in Honours Business Administration (HBA) from the prestigious Ivey School of Business, University of Western Ontario. In 2006, she founded BellaNaija, a social media brand known for entertainment and lifestyle content, including music, weddings, style, relationships, Nollywood, and local events in Nigeria.
Subscribe to BellaNaija's website and YouTube Channel, and be sure to follow them on Twitter, Facebook, and of course, Instagram.
Noble Igwe
Noble Igwe, (popularly known as Nobs), is a Nigerian fashion icon, entrepreneur, and the founder and CEO of 360NoBS, an entertainment and lifestyle website bringing followers all the latest in news, music, fashion tips and happenings that you need to know about. They're also known for snooping around the hottest parties in Nigeria and report back in the best (and the faux-pas) of what went down, including who wore what and how they pulled it off!
Subscribe to his website and follow him on Instagram and Twitter.
Linda Ikeji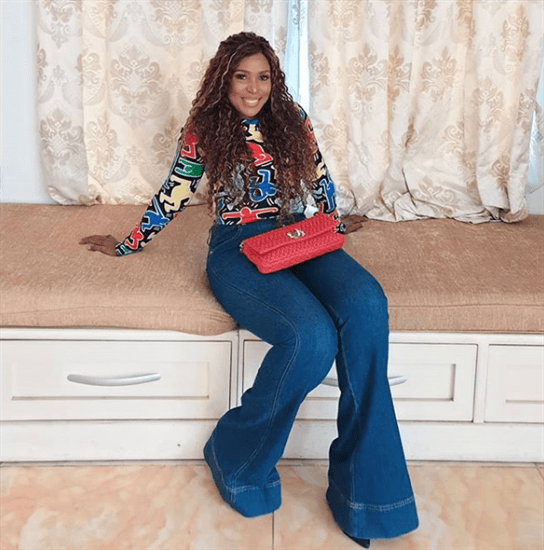 Based in Nigeria, former model Linda Ikeji is a writer, entrepreneur, and blogger that's best known for her self-titled blog, where she covers everything from entertainment and fashion to lifestyle and beauty, with a bit of gossip thrown in for good measure.
Follow her on Instagram and subscribe to her blog.
Ademola Ogundele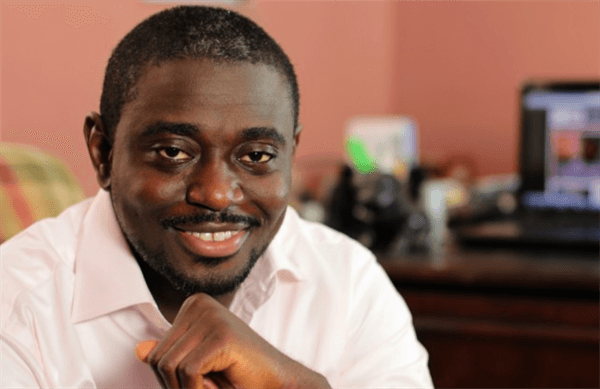 Born in Lagos, Nigeria, Ademola Ogundele is a writer, blogger, and founder and CEO of NotJustOk. a popular music website with a mission to spread Nigerian music to all corners of the globe. Since it's creation in 2006, the site has experienced incredible growth and has become the most visited online platform for new Nigerian and African contemporary music, videos and music content.
Check out his website and YouTube channel, and follow him on Instagram, Twitter, and Facebook!
Adaobi Okonkwo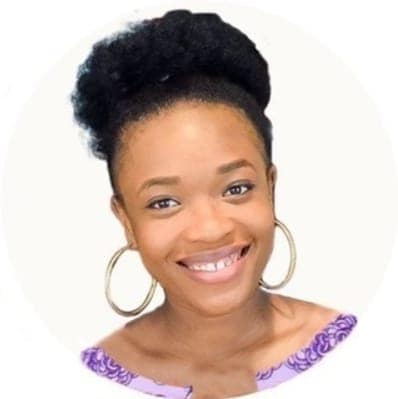 Adaobi Okonkwo is a culinary enthusiast with a love of local Nigerian cuisine as well as creative director of the Nigerian culinary and lifestyle website Dobbyssignature.com. She shares her everyday experiences with food and explores and showcases dishes from various "waka" and Nigerian kitchens to inspire you in your own kitchen. Her YouTube channel is filled with how-to cooking videos and tips on what tools to use in your kitchen.
Follow her on Instagram, Facebook and subscribe to her blog and YouTube channel.
Ronke Edoho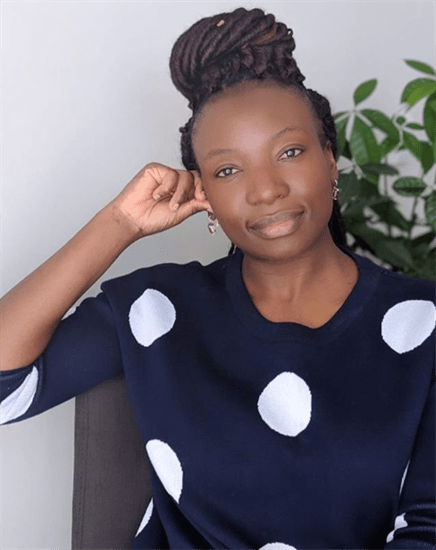 While Ronke Edoho is a professional accountant working as a CPA, she's also a Certified Nutrition and Clinical Weight Loss specialist as well as the author of the Lose It Nigerian (LIN) books and plans. Through her social media accounts, she hopes to help followers improve their wellbeing through better nutrition by providing easy to follow wholesome recipes she enjoys herself.
Follow her on Instagram, Twitter, and Facebook, and subscribe to her YouTube channel and blog.
Sisi Yemmie
Food and lifestyle blogger Sisi Yemmie is the creative mind behind SisiYemmie.Com a social media platform she uses to share her perspective and thoughts on food, motherhood, relationships, beauty, style, and more. Her blog has won numerous awards, and her Instagram account is steadily gaining popularity with over 110k followers to date.
Subscribe to her blog and YouTube channel and follow her on Instagram, Facebook, and Twitter.
Nma
Nma is a Nigerian artist and blogger that turned her dislike for the kitchen as a child into a passion for cooking. Join her on her social media accounts as she celebrates the arts through African (Nigerian) cooking, her mother's recipes, and shares easy kitchen tips for 'lazy' cooks like herself. Informative and full of personality, if you love good food you don't want to miss her blog.
Follow her on Instagram and Facebook and subscribe to her blog.
Dimma Umeh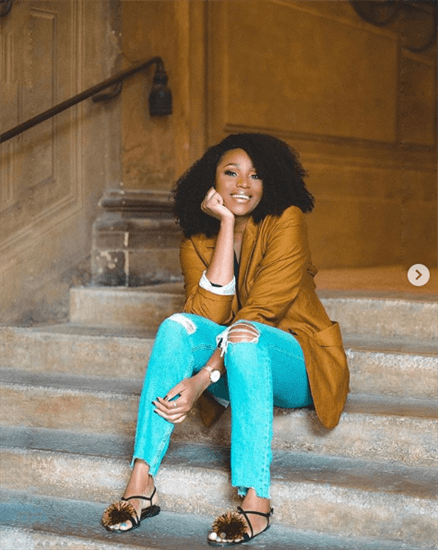 Based in Nigeria, Dimma is a beauty, fashion and lifestyle blogger. Her self-titled website will give you insight into her life as a Nigerian and her way to share some of her favorite things, including beauty tips, travel and lifestyle.
Subscribe to her website and YouTube channel, and follow her on Twitter, Instagram, and Facebook.
Nosa & Folly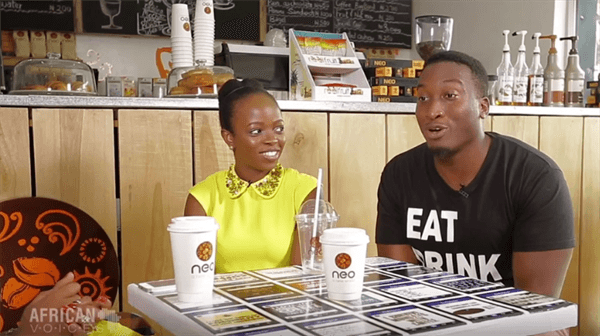 Nosa and Folly are on a mission to save Lagosians and visitors of Lagos from bad cuisine with Eat.Drink.Lagos, their popular website for residents and tourists that don't have the time or money to spend on bad meals. They visit restaurants around Lagos, eat their food, and write about it with absolutely no mercy so you know whether it's worth the trip or not. And with a slogan like "Eating through the struggle so you don't have to," you know they take their job seriously!
Follow Eat.Drink.Lagos on Twitter, Facebook, and Instagram and subscribe to the blog.
Igee Okafor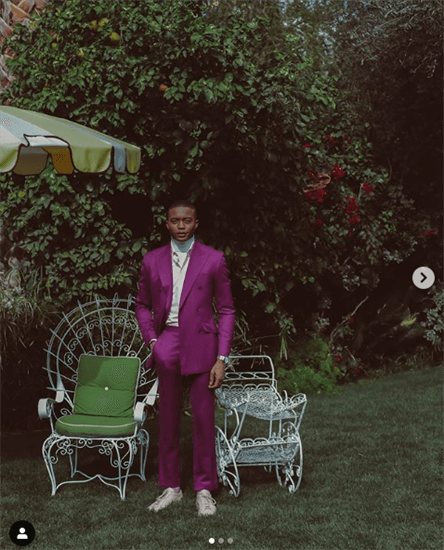 Born and raised in Lagos, Nigeria, Igee Okafor is the editor and founder of igeeokafor.com, a popular lifestyle blog that focuses on menswear, grooming, and style. He has collaborated with some of the industry's most respected tastemakers, including GQ, Timex, Gap, East Dane, Express, and Stella Artois, and has been interviewed and featured for his personal style on Forbes, The New York Times, and Fashionista.
Subscribe to his blog and follow him on Instagram.
Hadiza Lawal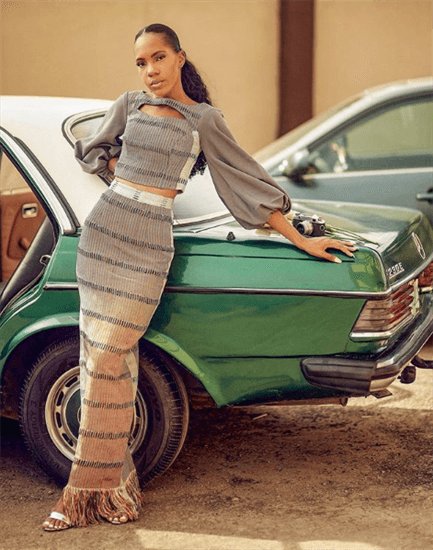 Hadiza Lawal is the founder of Wovenblends.com, a food and style blog she created in 2015. The motto of her blog "Bridging the gap between food and style, because food is clearly stylish" perfectly describes what you'll enjoy on her site; Hadiza sharing her style of cooking both Nigerian and intercontinental style dishes, as well as her personal style.
Follow her on Instagram and subscribe to her blog.
Who are your favorite influencers from Nigeria?
If we missed any of your favorites, we would love to hear from you! Let us know on Facebook who should be added to the list.