12 Wrinkle Creams that Actually Work!
You might not be able to stop the aging process, but you can certainly slow down the visual effects! Today's best face creams combine multiple skin benefits into one product, so you can fight lines and wrinkles while enjoying other perks such as smoother skin, improved texture, dark circle reduction, and more. We've rounded up our top twelve wrinkle creams and serums, each one with unique benefits and ingredients for a variety of skin types. Learn more about how these ingredients work to help you fight wrinkles!
Find your new favorite and order from US websites with MyUS to enjoy quick and easy international delivery with no US sales tax!
Still looking for more? Check out Sephora's top sellers—all shipped to your international doorstep with MyUS.
#1 Baebody Eye Gel $24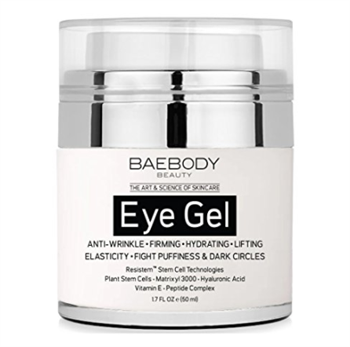 Reduce the look of crow's feet, fine lines and dark circles with Amazon's #1 bestselling eye gel from Baebody. It uses hyaluronic acid to hydrate and plump skin, and plant stem cells to strengthen skin and protect it from sun damage and aging. Buy it here.
#2 RoC Retinol Correxion Deep Wrinkle Facial Night Cream $13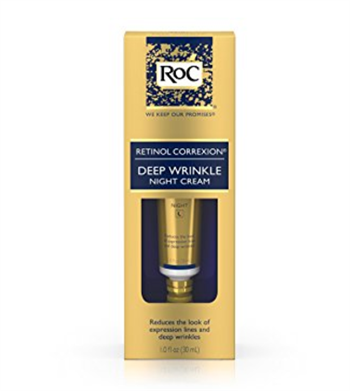 Fight wrinkles while you sleep! This night cream from RoC uses retinol and essential minerals to reduce the look of wrinkles for smoother, younger-looking skin - and it's clinically proven to visibly reduce lines and wrinkles in 12 weeks! Buy it here.
#3 L'Occitane Immortelle Precious Cream $64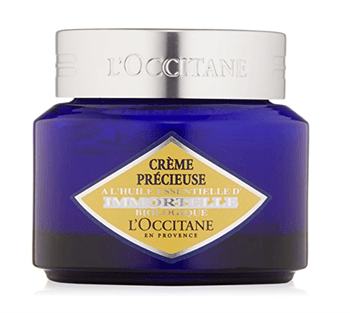 Ruscus and holly extracts are the unique ingredients in this night cream that help even skin tone, relieve puffiness and leave you with skin as smooth as silk. And although it's one of the pricier creams on our list, a little goes a very long way, making it last a lot longer than you might think! Buy it here.
#4 Olay Regenerist Advanced Anti-Aging Micro-Sculpting Face Moisturizer Cream $19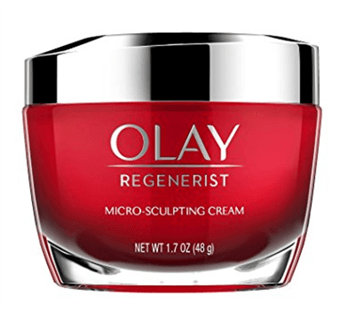 Achieve visible results in as little as 1 day! Olay's Regenerist improves elasticity and firms skin, which helps give you a "lifted" look (YES!) and smoothes and corrects the look of fine lines and wrinkles. Buy it here.
#5 Neutrogena Rapid Wrinkle Repair Eye Cream With Retinol $17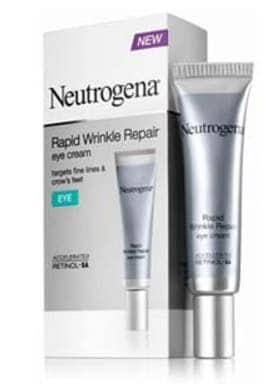 This wrinkle repair eye cream has retinol with a kick, called Accelerated Retinol SA, which combines retinol with a booster to speed up the results to as little as one week, smoothing fine lines and reducing the look of dark circles and crow's feet. Buy it here.
#6 Osmosis Skincare Quench Plus+ Plumping Moisturizer $60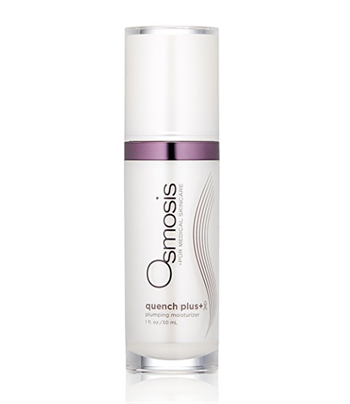 Quench Plus+ by Osmosis is a moisturizer first, but it's packed with powerful plumping agents to smooth fine lines too, great for combatting lines and wrinkles on a daily basis. Buy it here.
#7 Amara Organics Retinol Cream $20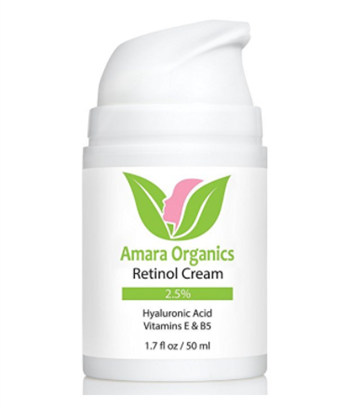 Need a wrinkle cream that's easy on sensitive skin? This retinol cream from Amara Organics contains natural and organic ingredients with no parabens, dyes or fragrances and combines retinol and moisturizing hyaluronic acid with jojoba oil and shea butter for great results with a lot less irritation than regular retinol creams. Buy it here.
#8 Vichy LiftActiv Supreme Anti-Aging Face Moisturizer $42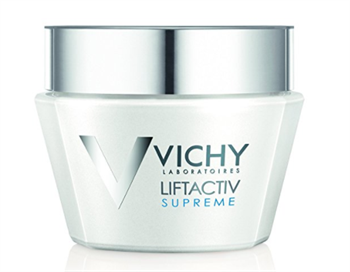 For daily use, this anti-aging facial moisturizer from Vichy is a great choice. It gives skin a firmer look, it instantly smooths the look of fine lines and wrinkles and gives a brighter complexion. Buy it here.
#9 Natura Bisse Essential Shock Intense Cream $115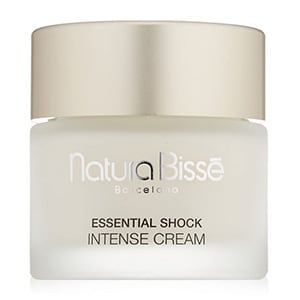 Great for very dry skin, this face cream from Natura Bisse is truly splurge-worthy. Use it on the face, neck, and décolleté daily for radiant, firm, and supple skin with a noticeable improvement in the appearance of expression lines and wrinkles. Buy it here.
#10 StriVectin Potent Wrinkle Reducing Treatment $99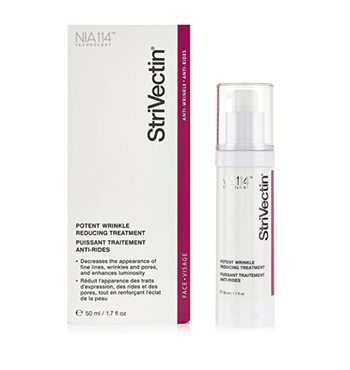 This lightweight serum contains peptides and purifying plant botanicals to improve skin tone, dramatically reduce the appearance of wrinkles and diminish the look of pores. Use at night under your moisturizer for best results. Buy it here.
#11 Ümber Anti Wrinkle Retinol Cream $13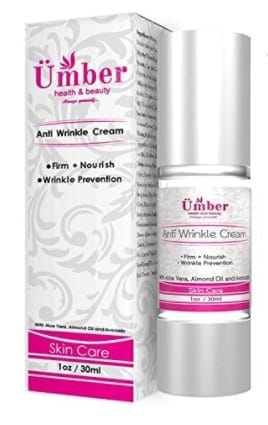 Diminish the look of age spots, dark circles, fine lines, and wrinkles with this silky serum-containing Retinol SA, Glucose Complex, and Hyaluronic Acid. It absorbs really well, without a sticky or oily residue, and leaves skin smoother and younger-looking. Buy it here.
#12 La Roche-Posay Redermic R Anti-Aging Concentrate Face Cream with Retinol $54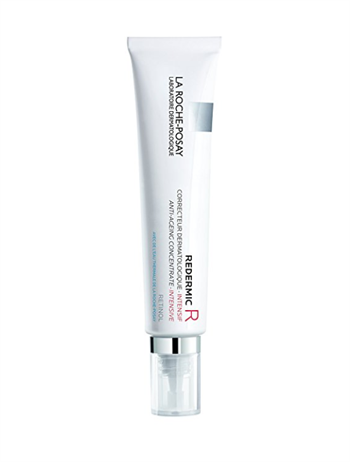 Formulated with pure retinol and micro-exfoliating lipo-hydroxy acids, this concentrated face cream helps even skin tone while visibly reducing wrinkles and smoothing skin texture. Buy it here.
BONUS #13 Ole Henriksen PHAT Glow Facial Mask $52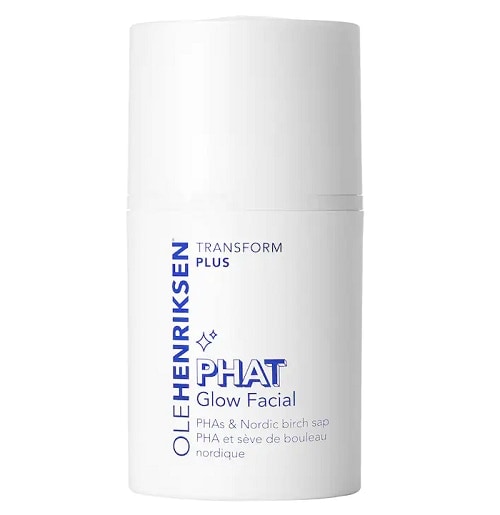 Now there's a more gentle alternative to AHAs for those with more sensitive skin! Ole Henriksen's PHAT Glow Facial is a quick 15-minute pick-me-up. An age-fighting face mask with potent PHAs and Nordic birch sap to exfoliate, illuminate, and brighten skin for your best skin ever.
We love bringing our members the very best products, but some of the wrinkle creams featured above may have purchase restrictions, or may not take all forms of payment. Please check the merchant's terms of sale, shipping guidelines, or terms and conditions for more information.