14 Mexican Bloggers You Need to Follow in 2018
Love following the latest trends in fashion and beauty? Don't miss these Mexican bloggers and influencers! They have their fingers on the pulse of fashion, beauty, and lifestyle, making them the ones to watch.
Whether you live in Mexico or on the other side of the world, these influencers will grab your attention and keep you inspired:
Sofia Lascurain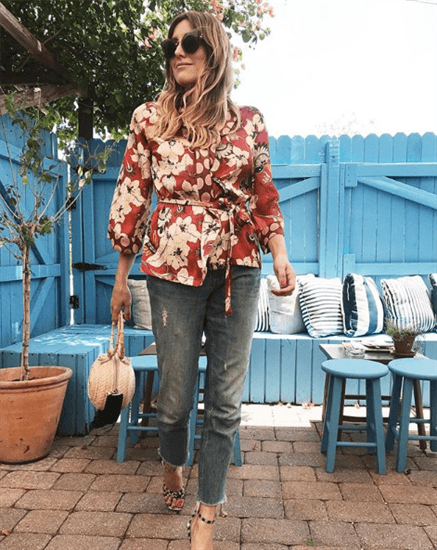 Sofia Lascurain is the creator of My Philosophie, one of the most influential blogs in Mexico. She has also collaborated with a wide range of international and national brands, including MaxMara, Salvatore Ferragamo, Marc by Marc Jacobs, DELPOZO, Stuart Weitzman, Tous, Coach, H & M, Forever 21, Guess, Valadez and Gran Vía.
Follow her on Facebook, Instagram, and YouTube - and be sure to check out her blog!
Arhe Molina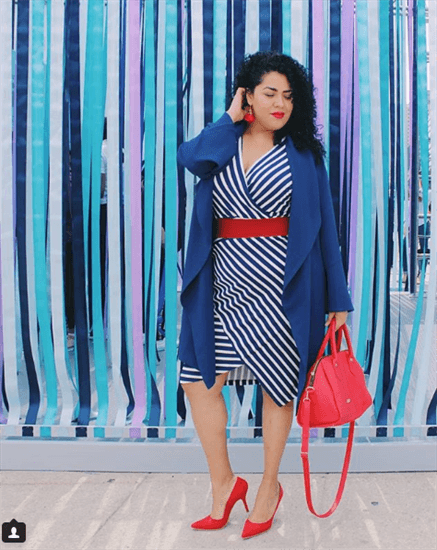 Based in Mexico City, Arhe Molina identifies herself as a "curvy" blogger and was recognized as an influential person in the large size segment for Latin America in the WGSN trend report. She shares her love of fashion and style on her blog, Yo Curvilinea, and her YouTube channel.
Check out her blog and YouTube channel, and follow her on Facebook, and Instagram.
Zayda Villasenor
Zayda Villaseñor is a Mexican blogger currently based in Guadalajara México. She's a self-described travel addict, fashion enthusiast, and with a blog called Higher Than Heels, she's obviously shoe obsessed!
Check out her blog, and be sure to follow her on Instagram.
Annie Catalan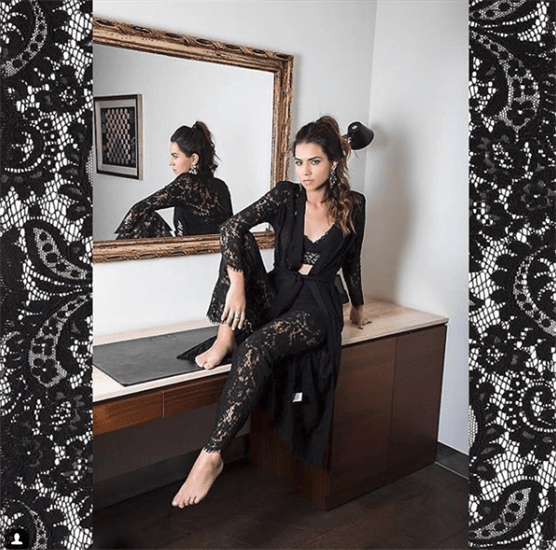 Annie Catalan is an image consultant, personal shopper, and lifestyle content creator that lives and breathes fashion. Follow her Instagram page for inspiring looks, how to info and much more.
Follow her Instagram page here.
Andy Torres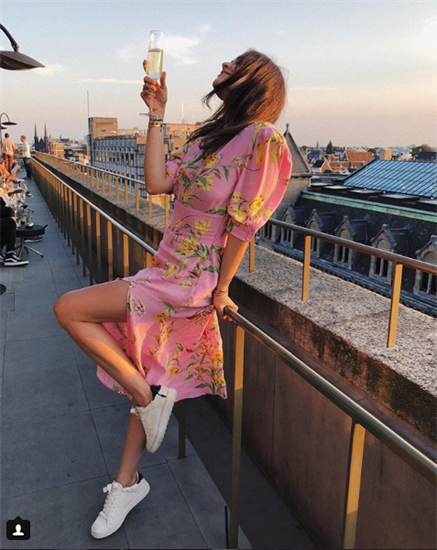 Born and raised in Mexico, Andy Torres established herself in Europe where she founded her blog, StyleScrapbook, over 10 years ago. Her site quickly took off, becoming one of the leading fashion blogs in the world, catapulting her into a career as an entrepreneur and pioneer within the industry.
Follow her on YouTube, Instagram, and Facebook and follow her popular blog here.
Lila Sirena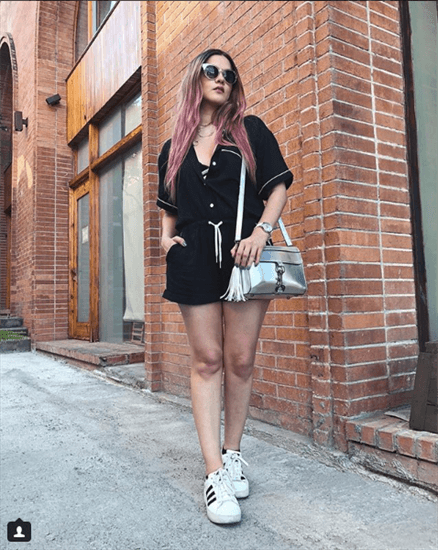 Based in Monterrey, Mexico, Lila Sirena considers her self-titled blog as a creative space where she can share her personal style, makeup reviews, fashion, DIY tutorials and more.
Check out her blog for a glimpse at her fashion-filled lifestyle, and follow her on Instagram and Facebook.
Pauline
Pauline is a fashion blogger that loves art, fun, magic, fashion, and beauty in everything, Her blog, Oh My Dior, is filled with fashion and fun. We especially love her lookbook, where she shares her personal style and inspirations.
Check out her blog, and follow her on Facebook, Twitter, and Instagram.
Nuria

Nuria Diaz-Masó is one of the top influencers in Mexico. She created her blog, Nuria, in 2010 as a space to share her love of writing and offer her readers lifestyle recommendations. Today her full-time job is conducting national and international campaigns. She has collaborated with major brands, including Marc Jacobs Fragrances, Cartier, Swarovski, L'Occitane, Nina Ricci, Jaguar & Land Rover, Vogue Eyewear, and many more.
Head over to her blog, and follow her on Instagram, YouTube, and Twitter.
Gabriel Ibarzabal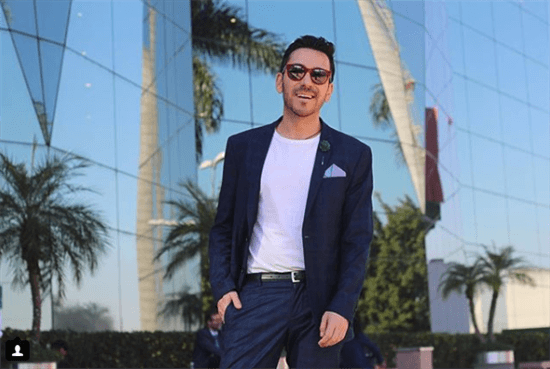 Gabriel Ibarzabal is a fashion producer, stylist, and photographer constantly looking for the latest in fashion in Latin America, Spain and the world. In 2010 he created Latin Fashion News, one of the most influential fashion blogs in Latin America, and in 2012, he donated 30% of his advertising -banners- to non-profit foundations.
Follow him on Facebook, YouTube, Twitter, and Instagram, and subscribe to his blog here.
Jennifer Aranda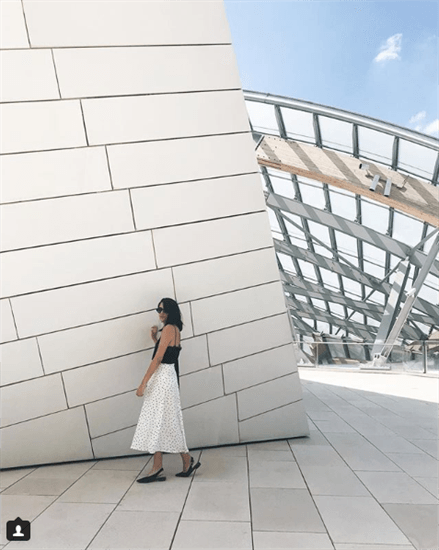 Jennifer Aranda is a 26-year-old blogger who started her blog Hype The Look in 2010 for the sole purpose of sharing her daily fashions. She has also worked in PR with fashion brands that include Kosiuko, Forever 21 and Cuadra and spent two years at Saks Fifth Avenue Mexico in the area of Advertising, Marketing, and PR, so she really knows her stuff!
Check out her blog, and follow her on Facebook, and Instagram.
Cassandra De La Vega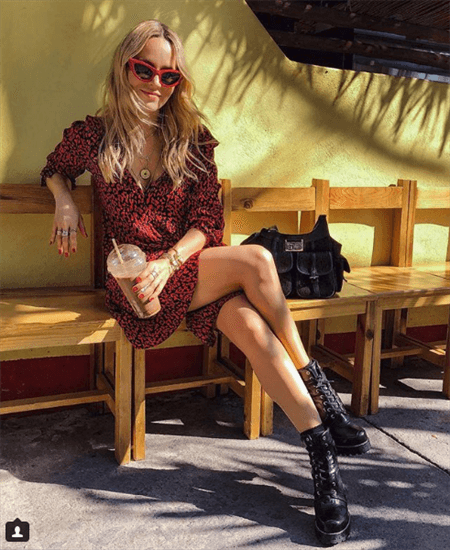 Cassandra de la Vega is one busy fashionista! Her blog, cassandradelavega.com, has become internationally known and positioned as one of the most important style platforms in Mexico. She also serves as director of DELAV Studio, Fashion and Image Consulting, where she fuses her career with more than 10 years of experience collaborating with celebrities, politicians, businessmen and large multinational brands, and was chosen by the French house of Veuve Clicquot as their Mexican ambassador.
Follow her style, fashion, and busy life on Instagram and Twitter, and subscribe to her blog.
Christianne Sandoval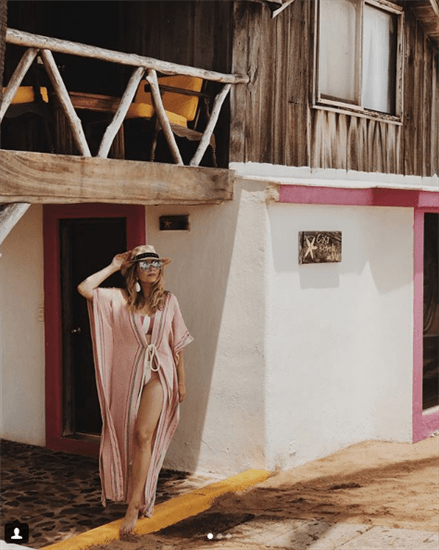 Christianne Sandoval is an avid traveler and fashion lover. On her blog, CherryChris, she writes about living, fashion, and life situations that happen to everyone, but few talk about.
Catch her blog here and follow her on Facebook, YouTube, Twitter, and Instagram.
Sofia Gutierrez
Need makeup tips for a special occasion? Not sure how to style a fringed sweater? You need to check out Sophiologie, the style and fashion blog created by Sofia Gutierrez. It's filled with travel, inspiring style, and lots of fashion tips.
Browse her blog and follow her on Facebook and Instagram.
Lilia Cortes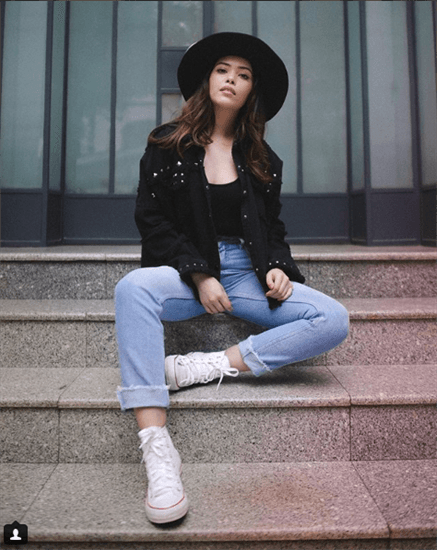 Lilia Cortes is a Mexican fashion and travel vlogger that's incredibly active on social media. With over 330,000 subscribers to her YouTube channel and a growing blog and Instagram following, she's on the rise and one to watch for tips on beauty, fashion inspirations, and travel ideas.
Follow her on Facebook, Instagram, and YouTube, and subscribe to her blog here.
Who are your favorite bloggers from Mexico?
If we missed any of your favorites, we would love to hear from you! Let us know on Facebook who should be added to the list.