15 Bloggers from Denmark That You Need to Start Following
Like keeping up with the latest trends in fashion, beauty, food, and fitness? Then you'll love getting to know Denmark's hottest bloggers of 2019. Learn new beauty tricks, watch tutorials, check out the latest in fashion and more - all with just a click of the mouse!
Whether you live in Denmark or across the globe, you'll be captivated, we promise!
Marie My
Marie My is an art director, freelance stylist, and the founder of Nemesis Babe, an award winning blog and social media platform. While her blog was wildly successful, she took a step back in 2017 due to health issues, giving herself time to breathe and step out of the competitive world of fashion blogging. Now, she views her blog, Instagram, and Facebook accounts as more of a hobby, only doing things that she thinks are fun and likes, not worrying about what others think and what she can make money with. This means that when you give her a follow, you get the best of the best, with no fillers. Pretty awesome.
Isabella Thordsen
Born in Denmark but living in Hawaii, Isabella Thordsen is an award-winning travel, lifestyle, and fashion blogger. Her self-titled blog was one of the first in Denmark, and her very personal way of talking about not just fashion, but also life's up and downs, has earned her a very genuine and loyal following, with over 223K in followers on Instagram alone!
Cathrine Widunok Wichmand
Cathrine Widunok Wichmand is a former radio host that now splits her time between being a blogger, author, mother, wife and dog lover. On her blog Rock Paper Dresses, she tries to capture the best of the little things in life, from her deepest thoughts to outfits and loads of glitter. You can also catch up with her on Facebook and Instagram, where she shares daily looks and a fun and humorous look at life as a mom.
Marie Jedig
Based in Copenhagen, Marie Jedig is a full time blogger that strives to inspire, share and communicate her creative passions and ideas through images and words. Her blog is filled with travel inspiration, outfit ideas, and her take on style, and you can shop her wardrobe and see her daily adventures on her Insta account.
Michelle Nielsen
Michelle Nielsen is a successful blogger that describes herself as "a geek who loves to go into detail with all kinds of strange things." Some of her favorite topics include home DIY projects, binge-worthy podcasts, Japan (everything about Japan!) and how to make a career out of blogging. Subscribe to her popular blog StoneMuse, and follow her on Facebook and Instagram so you don't miss a thing.
Emilie Delance
Born in Frederiksberg to a Japanese mother and Danish father, Emilie Delance is the founder of her own advertising agency as well as her self-titled blog about life as a female Danish entrepreneur and CEO. Follow her on Facebook for updates on her latest projects, and check her out on Instagram for fashion and beauty ideas and inspiration.
Maria Kragmann
Maria Kragmann is a Danish blogger that tends to her social media platform on a full-time basis. Having always been obsessed with fashion and loving travel and home decorating, her self-titled blog is a mix of high street and high end, beauty, interior, traveling and her everyday life. Add her to your Instagram feed for a daily dose of high-end street fashion set against breathtaking backdrops.
Danica Chloe
Danica Chloe is a Danish blogger that has been running her self-titled lifestyle blog for over seven years. She lives and resides in Copenhagen as a full-time blogger and freelance consultant with her husband and two young children, documenting her daily activities, including decorating her family's small flat, experimenting with beauty and makeup products, shopping, and parenting. Subscribe to her blog, and keep in touch by following her on Instagram and Facebook where she posts regularly.
Søren Jepsen
Søren Jepsen a Danish photographer whose work has appeared in many international Vogue editions, from British Vogue to Vogue Paris and Vogue Japan, and in publications like Elle, Grazia, GQ, and on Refinery29. He loves shooting in the streets of fashion capitols around the world and shares his travels and work portfolio on Instagram as well as his blog. He's also co-founder of The Locals, a blog dedicated to street style, and a regular contributor to 12hrs, a travel website that takes readers off the beaten path.
Lida
Originally from Kosovo, but born and raised in Denmark, Ilirida Krasniqi (also known as Lida) is a dental surgeon that loves fashion and teaches Zumba. Her fashion and beauty blog is an honest look at her life through pictures, videos and text, and she loves to communicate with her readers and answer questions. You can also enjoy snippets of her life and be the first to know when new content drops on her blog by following her on Instagram and Facebook.
Frederikke Egel
With a degree in communications, Frederikke Egel turned her love for fashion and beauty into a full-time profession with her self-titled blog and many other social media platforms, including Facebook, YouTube, and Instagram. She strongly believes in being personal on her blog, sharing not only her collaborations with major brands and fashion houses but also personal anecdotes and everyday life as a mom and mom-to-be. Subscribe to her YouTube channel for an honest, heartwarming, and often hilarious look at her family's adventures.
Bobby Anwar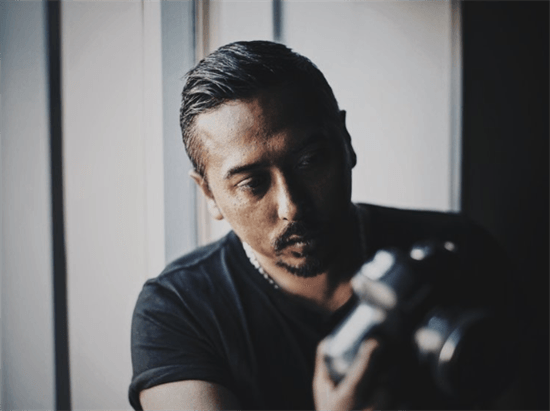 Based in Copenhagen, Bobby Anwar is a self-taught photographer that also works as a social media advisor for international companies. Check out his portfolio of work on his blog, and follow him on Instagram for hauntingly beautiful shots of cities and people from around the globe.
Simone Holland-Moeller
Danish-born blogger Simone Holland-Moeller quit her "adult" job a few years ago to travel the world with an exotic man she met at work. She describes her lifestyle blog as a reflection of herself and her interests, consisting of 90% travel and experiences with a healthy dose of fashion, beauty, and career. Follow her on Instagram so you don't miss a moment!
Mike Afsharian
Mike Afsharian is a fashion blogger living in Copenhagen. Visit his self-titled blog for reviews on men's skin care products, men's fashion, and travel. You can also join his growing Instagram following for the latest in fashion and an inside look at what's happening within the city of Copenhagen.
Simon Larsen
Always dreamed of visiting Denmark? You need to follow Simon Larson. He's an art director and self-taught amateur photographer that works in Copenhagen, lives in the countryside, and shoots everything he sees. Follow him on Instagram for breathtaking images of Denmark and check out his blog to see his professional work from around the world.
Who are your favorite influencers from Denmark?
If we missed any of your favorites, we would love to hear from you! Let us know on Facebook or Instagram who should be added to the list.