18 Colombian Bloggers You Need To Know About
We can't help it, we're completely obsessed with Colombia's hottest bloggers - and you will be too!
Whether you live in Colombia or on the other side of the world, you'll want to follow these super influencers:
Laura Echavarria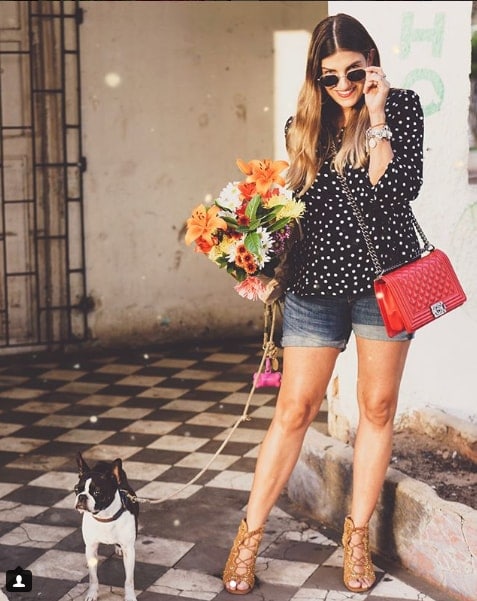 Laura Echavarria is the woman behind Fashion Lessons, a fashion and lifestyle blog that documents her stylish take on fashion, beauty, and lifestyle. Shop her favorite accessories and t-shirts from her blog, and be sure to follow her on Instagram.
Follow her on Facebook and Instagram - and be sure to check out her blog!
Ana Buendia
Not sure how to style that new pair of white jeans you just had to have? Wondering how to wear a kimono? Ana Buendia is your gal! With her fashion blog Fashion Top 5, she answers these questions and more, offering practical tips and advice on trends, beauty, fashion, and more.
Check out her blog, and follow her on Instagram, Twitter, and Facebook.
Alexandra Hoyos
Alexandra Hoyos wears so many hats it's hard to keep track! Fashion designer, blogger, brand ambassador, the list goes on! Lucky for us, she shares her excitement for fashion, beauty, food, pets and more on her blog, Intimate Details. She is also a regular on Instagram, where she has an enormous following.
Check out her blog, and be sure to follow her on Facebook and Instagram.
Adriana Convers
Adriana Convers is a marketing and fashion specialist that wants to show women of all shapes and sizes that great fashion is for everyone. She highlights the beauty of women on her blog, Fat Pandora, and her social media accounts. Follow her now, you don't want to miss a moment!
Take a look at her blog and follow her on Instagram, Twitter and Facebook!
Ita Maria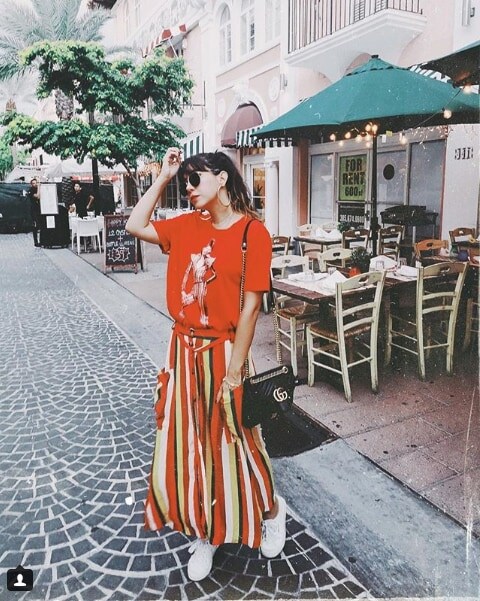 Based in Bogota, Ita Maria describes herself as an economist by profession and a fashion blogger by conviction. Her blog, De la Moda y Otros Demonios (Fashion and Other Demons), is one of the most recognized fashion blogs in the industry, with reviews, beauty and fashion trends, and her very popular "Look of the Week" column.
Follow her on Twitter, Instagram, and Facebook and check out her blog!
Amelia & Elisa
Amelia & Elisa are twin sisters and best friends who are passionate about fashion, healthy lifestyle, beauty and trends They share just about everything on their blog, Sisterly Style, including their inspiring lifestyle full of daily experiences, travels, trends, tips and more!
Check them out on their blog, and follow them on Instagram and Facebook.
Lia Samantha
Born in Bogota, Lia Samantha Lozano Rendón is an independent designer that started her university studies in fashion design in the National United Corporation of Higher education. She spreads her creative talents between her design workshop and performing at music festivals and shows as the lead singer of her reggae band, Voodoo SoulJah´s. Join her growing following on Instagram for an up-close look at her colorful style.
Give her a like on Facebook and follow her on Instagram.
Giannina Michielin Roa

Giannina Michielin Roa is a professional chef, but a fashionista at heart. She started her blog, Giannina Michielin, in 2013 as a way to share her ideas and views on fashion, and has quickly turned her into a major social influencer.
Check out her blog, and follow her on Instagram and Facebook!
Liu Meléndez
Liu Meléndez is the creator of Polka Dolka, a fashion and styling vlog channel with fashion and beauty tips and tutorials. From essential outfits and the perfect makeup to wear with glasses to back to school fashion, she has it all!
Follow her on vlog on YouTube and don't miss her Instagram page.
Estefania Galarza
Born in Cali. Colombia, Estefania Galarza is a fashion designer with a passion for photography. She's also the owner, designer, and creator of digital content for the super popular fashion blog. La Galarza, focusing on trends, lifestyle, and beauty with a fun, tropical flair.
Check out her blog, and follow her on Facebook, YouTube, and Instagram.
Daniela Del Toro
Daniela Del Toro is a Colombian fashion lover, beauty addict, travel enthusiast, and the woman behind Fashion Shower Blog. Follow her YouTube channel for tips on shopping, style, beauty, as well as a candid video about her struggle with Bell's Palsy.
Follow her on YouTube and Instagram - and don't forget to subscribe to her blog.
Vanessa Rosales
With Bogotá as her home base, Vanessa Rosales works as a style writer, fashion consultant, and creative publisher. Her self-titled blog is packed with fashion, feminism, and women's empowerment.
Catch her blog here and follow her on YouTube and Instagram.
Adry Puello
Influencer Adry Puello is the author of her self-titled blog about fashion and lifestyle that shares her passion for style and beautiful things. Her Instagram account is full of colorful looks and locations that are sure to inspire.
Browse her blog and follow her on Youtube and Instagram.
Jenny Lopez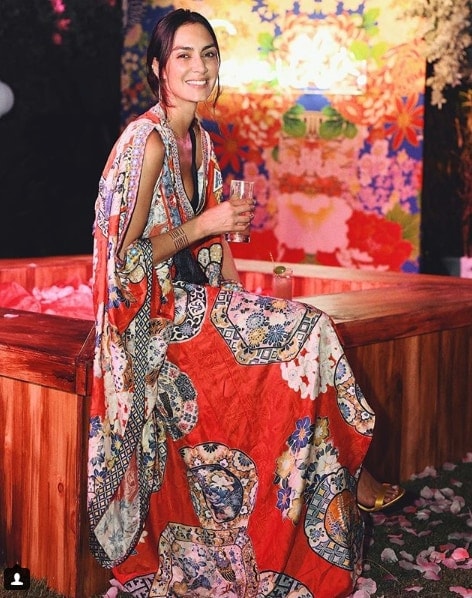 Born in Medellin, Jenny Lopez is a model, blogger, and mother with a love of romantic gypsy style. She's also a regular columnist for Vogue Latin America, making her social media accounts and blog, LopezJennyLopez, required reading for any fashion lover.
Follow her on Instagram, Facebook, and YouTube, and subscribe to her blog here.
Daniela Riano
Daniela Riano is the founder of one of the most popular and successful blogs in Colombia, Daniela Styling, She is also the fashion editor in chief of FashionTV Colombia for the web of Latin America and a contributor for the printed edition of Vogue Latin America.
Check out her blog and follow her on Instagram, Facebook, and YouTube.
Caro Santamaría
Fashion designer and stylist Caro Santamaría started her blog, Caro's Editorial, three years ago as a digital version of her dreams. Check it out for inspiration that will help you discover your own individuality through style and get tips about everything related to beauty and fashion.
Follow her on YouTube and Instagram and enjoy her blog.
Jey Castañeda
Jey Castañeda is obsessed with fashion and loves telling stories through dress, reinventing herself daily. Follow her journey on her blog, Gente Must, and on her social media accounts.
Check out her blog and follow her on Facebook, YouTube and Instagram.
Tuti Vargas
Tuti Vargas shares life stories, beauty tips, health and lifestyle on her vlog, Facebook and Instagram. If you love beauty tips and fashion with a healthy dose of humor and honesty, she's one you need to follow!
Follow her on Instagram, Facebook, and YouTube.
Who are your favorite bloggers from Colombia?
If we missed any of your favorites, we would love to hear from you! Let us know on Facebook who should be added to the list.