20 Italian Bloggers You Need to Know About in 2018
Love following the latest fashion and beauty trends? Don't miss these Italian bloggers! Covering everything from fashion tips and travel to bold new trends, they're the ones to follow in 2018.
Whether you live in Italy or on the other side of the world, these influencers will grab your attention and keep you inspired:
Chiara Ferragni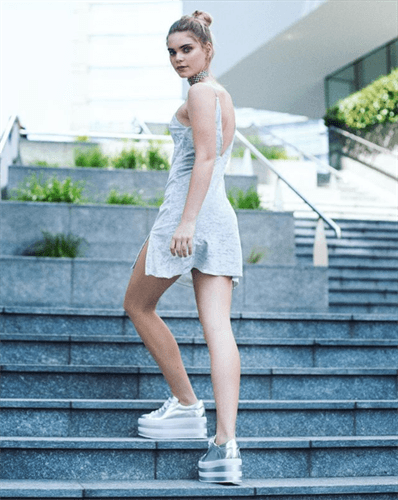 Chiara Ferragni is the creative director and co-founder of The Blonde Salad, a lifestyle brand that aims to encourage, inspire and get inspired by people all around the globe. She has collaborated with big names in fashion and beauty, including Tod's and Pantene, and has been on the Forbes under 30 list twice, making her a top influencer on the Italian fashion scene.
Follow her on Facebook, Instagram, and YouTube - and be sure to check out her blog!
Valentina Ferragni
She may be the younger sister of Chiara Ferragni, but Valentina Ferragni is paving her own path on the fashion and beauty world with over 1.7 million Instagram followers and an authentic, natural approach to social media.
Check out her out on The Blonde Salad, and follow her on Instagram and Twitter.
Chiara Biasi
Born and raised in Pordenone, Italy, lifestyle blogger Chiara Biasi details her own personal style on her blog and has a massive following on Twitter and Instagram.
Check out her blog, and be sure to follow her on Facebook, Instagram, and Twitter.
Mariano Di Vaio
For the hottest trends in men's style and fashion, don't miss Italian blogger and fashion designer Mariano Di Vaio. His website, MDV Style, covers everything from travel and fitness to beauty and lifestyle and features his collections of footwear, eyewear, and accessories for men.
Take a look at his blog and follow him on Instagram and Facebook!
Chiara Nasti
Born in Naples, Italy, this up and coming fashion blogger is the founder of Plume Ethérée, a website devoted to beachwear for men and women. This busy lady has also written a book, has an active YouTube account, and has more than 1.5 million Instagram followers.
Follow her on Twitter, Instagram, and Facebook and check out her beachwear lines here!
Anna dello Russo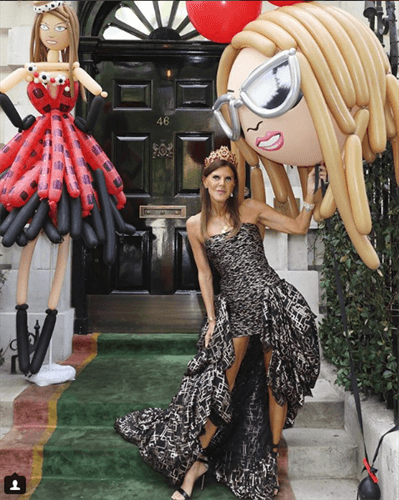 Hailed as the first star of street style, Anna dello Russo is a true original. Currently the Editor At Large and creative consultant for Vogue Japan, she's an avid collector of fashion and jewelry and describes herself as a passionate fashionista.
Check her out her website, AdR Factory for a glimpse at her fashion-filled lifestyle, and follow her on Instagram and Facebook.
Veronica Ferraro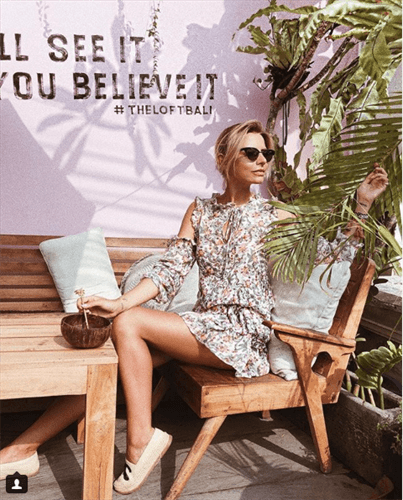 Veronica Ferraro, along with her partner, Giorgio Merlino, founded The Fashion Fruit in 2010. Covering fashion. beauty, travel and fitness, it quickly became one of Italy's biggest fashion blogs. As one of the top fashion influencers in Italy, she's collaborated with some of the biggest names in fashion, including Louis Vuitton, Dior, Fendi, Chanel, Squared, and has been the face of numerous digital campaigns.
Check out her blog, and follow her on Facebook, Twitter, and Instagram.
Marie Zamboli

One of the top Italian influencers, Marie Zamboli is setting trends throughout Europe, and capturing every moment on her self-titled blog and social media accounts.
Head over to her blog, and follow her on Facebook, Instagram, and Twitter.
Erika Boldrin
Milanese fashion blogger and model Erika Boldrin has enjoyed huge success with her blog MyFreeChoice, sharing not only her love of fashion, but anything she feels is relevant, hence the name "MyFreeChoice". Not a fan of extravagant things or overly sexy, screaming styles, her look is uniquely her own, urban, chic and always true-to-self.
Follow her on Facebook and Instagram, and subscribe to her blog here.
Irene Buffa
Founder and principal editor of Omw Magazine, a style magazine on fashion, lifestyle, beauty and travel, Irene Buffa is a full-time blogger and has appeared in countless print and online magazines, including Vogue Italia, The New York Times, Vogue Mexico, Grazia Italia, and Marie Claire.
Check out her blog, and follow her on Facebook, and Instagram.
Dario Fattore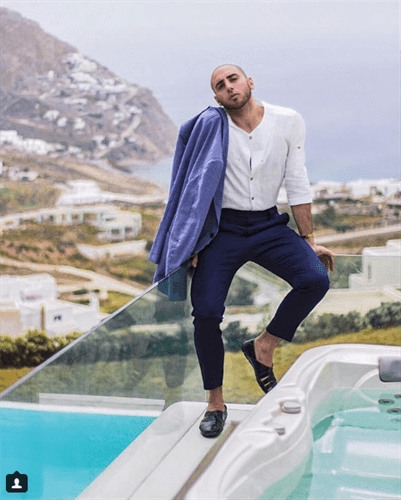 Dario Fattore, a self-described life-lover, and observer of the world, created his blog Who's Daf as a virtual diary about his life, travels, experiences, as well as his concept of fashion and style, especially in the men's sector. A lifestyle blogger since 2012, he's active on social media and also spends time as a reporter for Glamour Italy.
Follow him on Instagram, Twitter, YouTube, and Facebook - and don't forget about subscribing to his blog.
Riccardo Onorato
Based in Rome, Riccardo Onorato is a plus-size blogger with a growing social media following. His blog, Guy Overboard, covers fashion, lifestyle, beauty, food, news, style & shopping with a refreshing perspective that leaves you wanting more.
Catch his blog here and follow him on Facebook, Twitter, and Instagram.
Manuela Vitulli
A tireless traveler, freelance writer, and digital content creator, Manuela is also a social media influencer with a huge following and GoPro ambassador. She devotes herself to her blog, Manuela Vitulli Pensieri In Viaggio, which is full of sweeping imagery, imagination, and of course, style.
Browse her blog and follow her on Facebook, YouTube, and Instagram.
Tommaso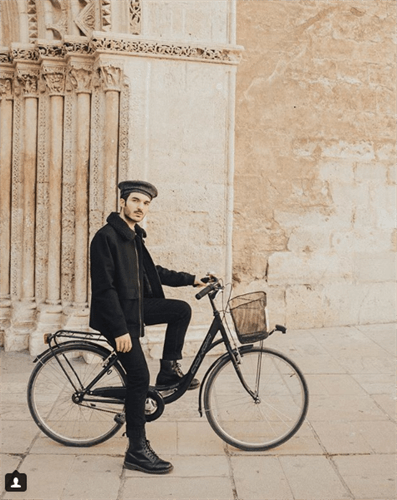 At just 16 years of age, Tommaso Rosati created a virtual brand called Glam Clothing, offering graphic t-shirts inspired by his imagination. Looking for a bigger outlet to share his ideas and merge his interests in fashion, art, travel, and beauty, he started his blog This Is Me in 2011, which quickly took off, making him one of the most followed fashion bloggers in Italy.
Follow him on Facebook, Instagram, and YouTube, and subscribe to his blog here.
Elena Schiavon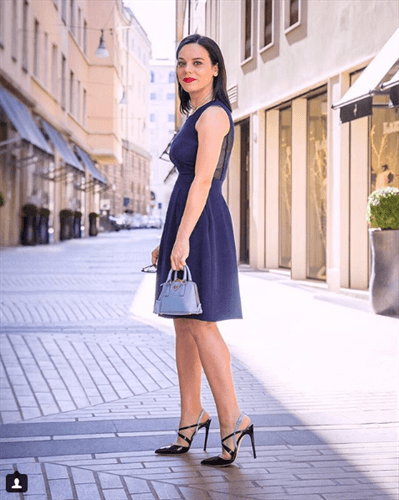 One of the very first Italian bloggers, Elena Schiavon has a love for fashion and beauty and has collaborated with the most prestigious Italian magazines, including corriere.it , grazia.it and cosmopolitan.it. Never one to sit back, in 2012 she launched Impulse Mag, the first Italian blogzine that gives a 360 ° guide to the world of fashion, trends, and lifestyle and published her first book "Little Black Dress, a little guide to the little black dress."
Check out her blogzine and follow her on Instagram, Facebook, and Twitter.
Nicoletta Reggio
One of Italy's most influential fashion bloggers, Nicoletta Reggio first joined the digital style scene in 2011 when she launched blog Scent of Obsession, which she refers to as a personal diary and big container of ideas and free thoughts. Her casual, almost bohemian style is captured in gorgeous detail through her blog as well as her socail media accounts.
Follow her on YouTube, Twitter, Instagram, and Facebook and enjoy her blog, Scent of Obsession.
Marco Taddei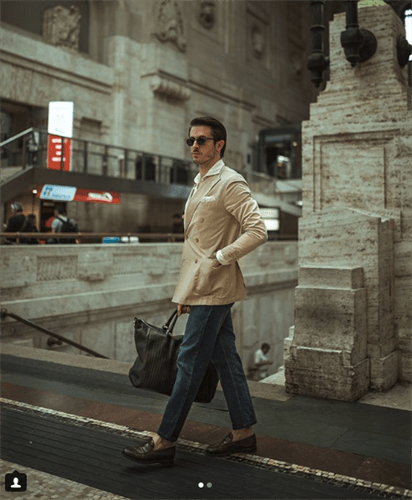 Marco Taddei is bringing the gentleman back to men's fashion with his lifestyle blog SImpy Mr. T and his engaging social media outlets. His timeless style and classic looks with a modern twist make him one to watch in 2018.
Check out his blog and follow him on Facebook and Instagram.
Giulia
Fashion digital strategist and blogger for Grazia Italy, Giulia has been also running her blog Rock'n'fiocc since 2009. Check it out for articles about fashion, reviews of movies she's seen, tips on books and some excerpts of her life.
Join her growing group of followers on Instagram, Twitter, and Pinterest, and check out her blog here.
Valentina Donatelli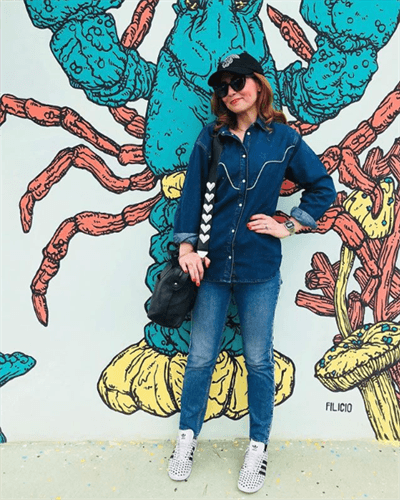 Italian fashionista and self-proclaimed shopaholic, Valentina (known best as Vale) is also a makeup and tv series junkie. On her blog, Fashion and Cookies, she shares her personal outfits, beauty advice, shopping tips, and favorite makeup with honesty and a fresh perspective.
Check out her blog here, and follow her on Facebook, Instagram and Twitter.
Filippo Fiora and Filippo Cirulli
In 2010, Filippo Fiora and Filippo Cirulli founded The Three F (Filippo featuring Filippo), a menswear and lifestyle blog that comprehensively covers all lifestyle areas: traveling, hotels, watches, cars, beauty, art, architecture, with the collaboration of international contributors, and they haven't looked back.
Follow their joint Facebook and Instagram accounts, and subscribe to their blog here. For a more personal look, you can also follow their individual Instagram accounts, @filippofiora and @filippocirulli.
Who are your favorite bloggers from Italy?
If we missed any of your favorites, we would love to hear from you! Let us know on Facebook who should be added to the list.