2023 Presidents' Day Sales with MyUS
Presidents' Day is an annual holiday celebrated in the United States to honor the nation's past presidents. Sure, our political views differ, and you probably love some presidents more than others, but it's still a tradition worth honoring.
This day is usually celebrated on the third Monday in February and is a time for Americans to reflect on our nation's history and show appreciation for those who have served as presidents.
Presidents' Day is also a cool opportunity to show appreciation for your loved ones by celebrating with delicious food and patriotism. Whether you want to give something meaningful to a family member involved in politics, your young niece or nephew who already possesses strong negotiation skills (big, sad eyes and crying) and who you think will make a great president one day, or you just wish to buy something fun for your office mate, there are plenty of gift ideas out there that will make this day special.
This year, Presidents' Day falls on February 20, and if you're on the verge of buying something, but still can't make a decision, here are a few of the best products we found for this occasion:
American-Made Products
From clothing to home goods, supporting American-made products is a great way to show your love for your country. Look for items made in the USA and help support the hard-working people of our nation.

We suggest some of the following:
The American Flag, $55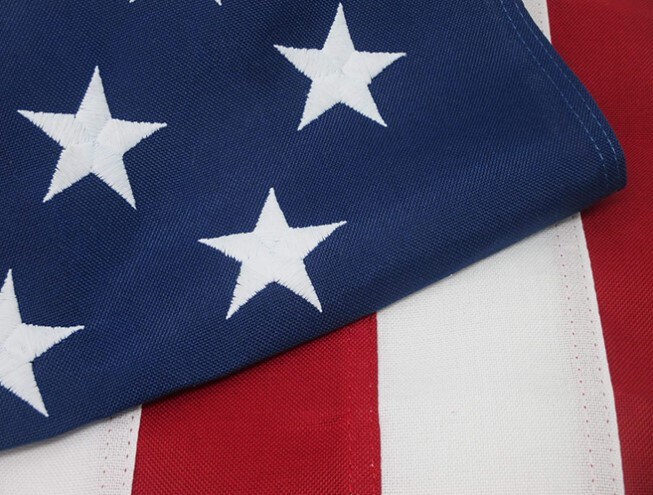 There's nothing more American than the US flag itself, so it's only natural that it's our first choice on this list. If you haven't thought of buying one until now, maybe it's high time that you change that. The wonderful polyester American flag is of high quality and Made in the USA.
Jelly Belly All American Mix Candy, $14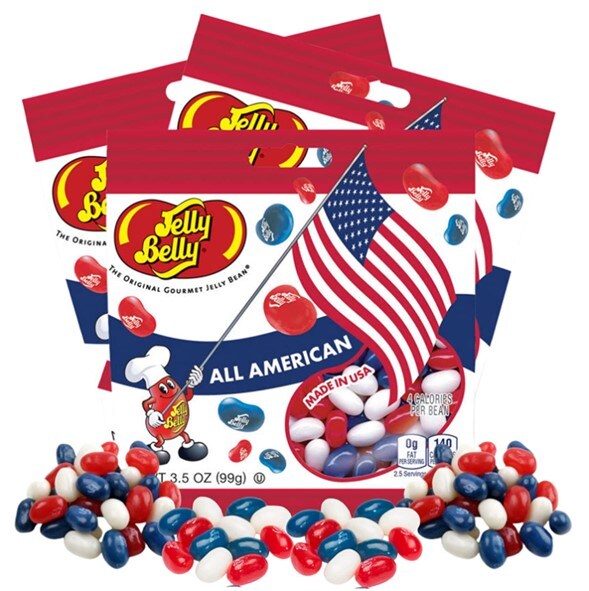 Jelly beans are one of America's favorite treats, so their place on our list is well deserved.
These delicious, fruity jellybeans come in a pack of 3 and in 3 mouthwatering flavors: cherry, coconut, and blueberry.
Patriotic Décor
Another thing you can do to honor Presidents' Day this year is to decorate your home with red, white, and blue accents to show your patriotism (or gift them to a friend or family member). From small statues to banners, there is a variety of ways to add a touch of patriotic flair to your home, yard, or office space.
Bald Eagle Sculpture, $46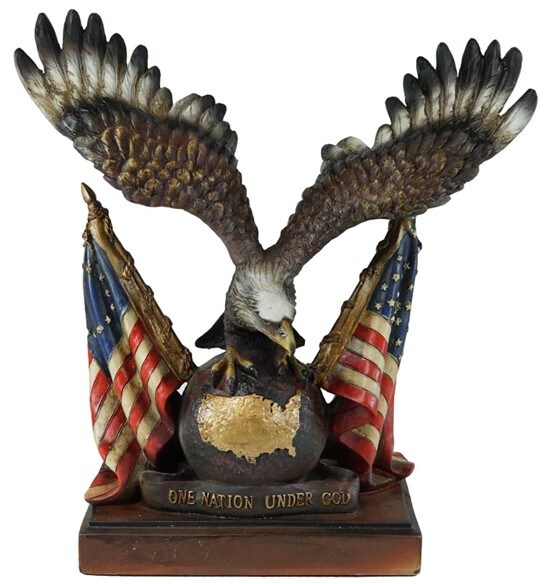 The American Bald Eagle, upheld for generations as the embodiment of liberty, comes to life in this stunning, exquisitely sculpted piece. This Bald Eagle sculpture will accentuate the table, bookcase, or workstation with flair and patriotism. It's the perfect decorative gift for politicians, attorneys, historians, or simply patriots.
Patriotic Decorations (26 pieces), $14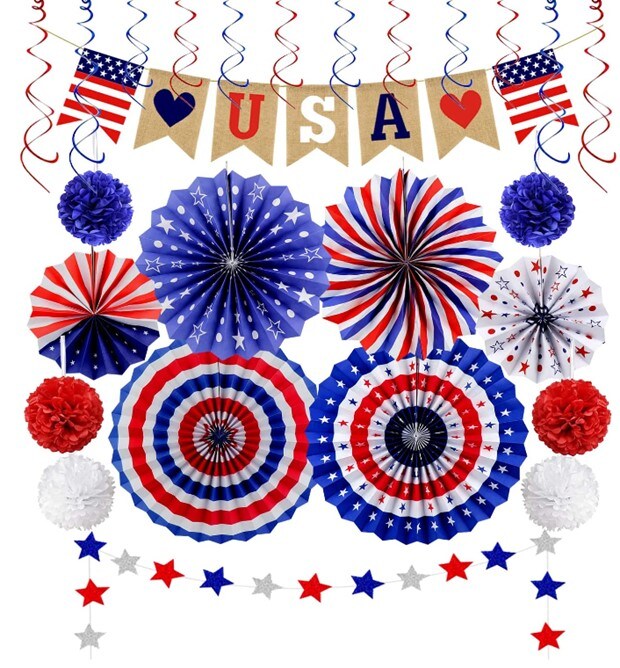 For a full festive effect, you'll definitely need some red, white, and blue patriotic decorative pieces for your home or office walls. Not only are they very affordable, but you can reuse them time and time again, and multiple times per year, including Independence Day or Flag Day!
Books About Presidents
Give the gift of knowledge with a book about one - or many - of America's great Presidents. Whether it's a biography, a historical account, or a children's book, your loved ones will love learning about the leaders who have shaped our nation.
And There Was Light: Abraham Lincoln and the American Struggle, $20
Abraham Lincoln is, without a doubt, one of the best-known and most influential American presidents. He is the epitome of the American struggle and bravery, and a man who's helped shape the America that we know today.
We're certain that every history lover and/or bookworm will enjoy one of the many Lincoln biographies that talk about his extraordinary life and complex moral journey.
Killing Kennedy, $24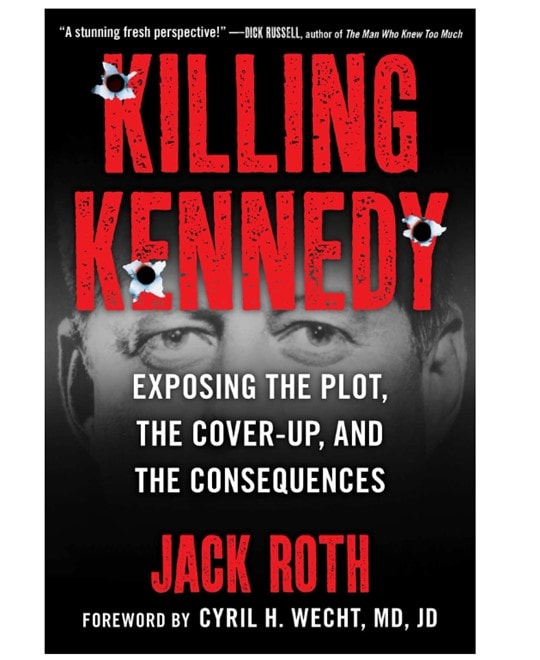 Yet another story about one of America's most notable presidents, this time closer to our current timeline. President John F. Kennedy's tragic death is nothing short of an enigma even almost 60 years later, and we're sure that this book will take you into a rabbit hole that you'll get out of with more questions than answers.
Presidents' Day Coloring Book for Kids, $6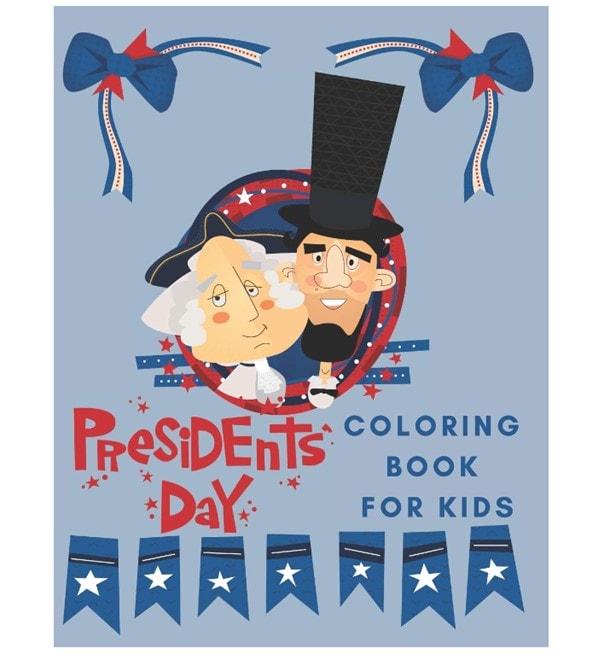 Let's not forget our younglings who are always in the mood for celebration.
And since it's never too early to start learning, especially through play, we're positive that they'll have a ton of fun (and questions) with this Presidents' Day coloring book.
Political Merchandise
If you have a friend or family member who is politically active, a piece of political merchandise can be the perfect gift. From badges to t-shirts, even coins, and stamps, there are countless options for political gifts for Presidents' Day.
US Presidential Service Badge, $29
The presidential badge is an amazing gift for the badge collector who also happens to be into politics or is a US Navy or US Army veteran. This very accurate presidential badge replica will make them happy and proud.
Cookout Appliances & Supplies
American celebrations usually entail delicious barbeque and meals to bring people together. This is a great opportunity to take advantage of sales on cookware, appliances, and kitchenware created for Presidents' Day. Here are some suggestions we found that can help enhance your kitchen.
PowerXL - 10qt Digital Hot Air Fryer - Black, $94.99 (Was $189.99)
Ditch the greasy fried foods by upgrading to a PowerXL Digital Airfryer. With a 10-quart capacity, you can accommodate meals such as a large whole chicken, potatoes, steak, and more! With state-of-the-art cooking technology, this air fryer comes with auto shut-off functions to prevent your food from overcooking. Take your meals to higher levels with this appliance, on sale for a limited time!
Rachel Ray Classic 14-Piece Nonstick Cookware, $94.99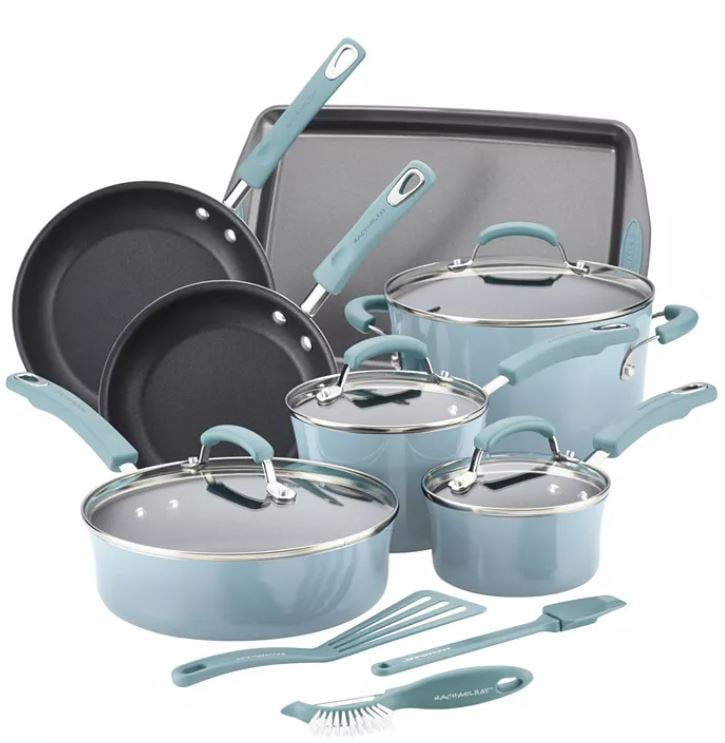 Whip up old favorites and have fun within your kitchen space with sturdy pots and pans with durable nonstick interiors. This Rachel Ray Cookware set includes:
1-qt covered saucepan
2-qt covered saucepan
3-pt covered saute pan
6-qt covered stockpot
8.5" skillet
10" skillet
10" x 15" cookie sheet
9.5" mini spoonula
9.5" medium nylon slotted turner
3 in 1 Veg-a-peel
Get to cooking with this affordable cookware set, on sale for a limited time!
Whether you're shopping for a loved one, yourself, or your home, Presidents' Day is the perfect time to pick up a few gifts that celebrate the leaders of the United States of America.
So, head to the mall, go through our list of ideas, or visit your local gift shop, and take advantage of the great Presidents' Day sales and discounts.
What will your choice be? Hit us up on our Facebook, Instagram, or Twitter.
We always aim to bring our members the best shopping options available, but some of the products featured in this post may have purchase restrictions. Please visit the merchant's terms of sale, shipping guidelines, and terms and conditions to find more information.