4th of July Sales in the USA that You Should Know About
The American holiday of 4th of July is one of the biggest online sale events of the year in the US. The best deals can be found on home decor, summer apparel and electronics, but don't limit yourself - many websites will have site-wide sales. Check out our top stores for 4th of July sales below, and keep in mind that ordering from multiple websites is easy with MyUS (we bundle all your items into one box, which means you save a ton on shipping!):
15. Nordstrom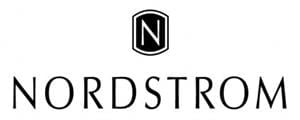 Shop in style and under budget with great deals from Nordstrom. Save on shoes, fragrance, shorts, summer dresses and much more. Shop Nordstrom now.
14. 6pm.com
Find super deals on shoes, handbags, accessories and more with daily deals at 6pm.com - up to 70% off! Start shopping 6pm here.
13. Gymboree
Score great deals on kid's apparel with up to 75% off Gymboree's entire site! It only happens twice a year, so be sure to take advantage while you can! Shop Gymboree's sale here.
12. Victoria's Secret
The hottest swimwear is on sale right now at Victoria's Secret, starting as low as $12.99! They also have perfumes, lotions and other beauty at up to 65% off, and bras starting at $9.99. Shop the sales here.
11. West Elm
Looking for new home decor? Shop the West Elm 4th of July sale with up to 50% off rugs, 40% off outdoor decor, and up to 70% off bedding! Get started here.
10. Gap
Gap always has sweet savings for the 4th, but right now they have 40% off almost everything and an extra 20% off your purchase with promo code BONUS! This sale runs through June 24, then check back for the 4th of July event. Shop Gap here.
9. Bath & Body Works
The Bath & Body Works Semi-Annual sale is in full gear - get up to 75% off PLUS an extra $10 off a $40 purchase with promo code S163510 through July 3rd. Shop Bath & Body Works here.
8. Dell
In the market for a laptop or tablet? Summer is a great time to snag a nice deal, and Dell will be dishing out the savings! Shop Dell here.
7. Kohls

Look for great deals on swim, summer apparel, home decor and shoes. Check the website for the best promo codes daily! Shop Kohls here.
6. H&M
Get up to 60% off with free shipping on orders over $35 with promo code 3394 through 7/3. With tops as low as $5 and pants at $9.99, it's a great time to try some new styles! Shop H&M here.
5. Carter's Baby & Toddler
Carter's is offering 15% off sitewide with code CART3060 through July 4th and 30% off clearance - find select styles as low as $2.79! Shop Carter's here.
4. Abercrombie & Fitch
Stock up on summer style with great deals at A&F, including clearance and select styles up to 50% off! Get started here.
3. Ralph Lauren
Not only will you save on summer clothing with the 4th of July sale, you can score an extra 30% off with code JULY4 through July 4th! Shop the deals here.
2. JCPenney
With up 40-60% off swimwear for the whole family, up to 65% off select bedding and bath, and awesome deals on summer clothing, these are deals you can't afford to miss! Shop the sale here.
1. Amazon
Amazon has literally everything you'd ever need - stop by their homepage on 4 July for special holiday sales.
We strive to bring our members the best shopping choices available, but some websites featured in this post could have purchase restrictions, or may not take every form of payment. Find more information by viewing merchant's terms of sale, shipping guidelines and/or terms and conditions.