8 Influencers from Mozambique That You'll Want To Start Following
Ready to meet Mozambique's hottest influencers? Whether you need some fitness inspiration, like to keep up with the latest in fashion and beauty, or are planning your next vacation, you'll look forward to seeing these influencers in your Instagram feed!
Whether you live in Mozambique or across the globe, you'll be captivated!
Neyma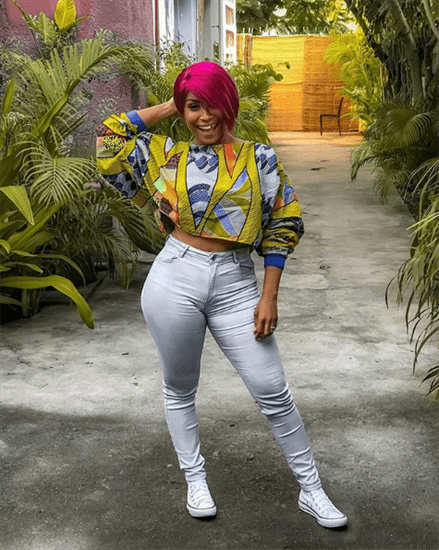 Born in Maputo, Neyma is a Mozambican singer, dancer, actor and model that first gained national recognition when she won second place on Fantasia, a national singing competition. Known for her contemporary style of Marrabenta music, and identity with the Mozambican people, she's recorded several albums, racked up numerous awards at the Mozambique Music Awards, and won the African Entertainment Award USA for Best Female Artist in the Palop Region in 2015. And is that isn't enough to keep her busy, she's also a national UNICEF Goodwill Ambassador!

Subscribe to her website and YouTube channel to follow her schedule and watch music videos, and follow her on Instagram and Facebook for a look at her day-to-day activities and outfits.
King Levi
Fashion influencer King Levi is one of Mozambique's most prominent celebrities with over 67k in Instagram followers. He's known for boldly mixing color into his retro yet modern style which he refers to as "Dapper Style, " and is the founder and CEO of his own shoe line for men called Vicious Shoes. Head over to his website to request a fashion consult from King Levi himself, or follow his Instagram and Facebook accounts for daily fashion inspiration.
Madina Esmeralda Abacar
Based in Maputo, Mozambique, Madina Esmeralda Abacar (aka Miss Abacar) is a bank manager and stylist that's passionate about fashion, beauty, cooking, sports, travel, parties and everything that is beautiful. She describes her website, Miss Abacar, as a way to share what she does and how she sees the universe, and her Instagram page is filled with her daily looks and personal style. You can also keep up with her on Twitter, and Facebook, and subscribe to her YouTube channel.
Tio Big
Tio Big, aka BigBoss Miranda, is a television presenter at STV, one of Mozambique's biggest TV stations. On his social media accounts he shares snippets from his show (Big Box), local events and happenings in Mozambique, and has racked up an impressive social media following, with over 126k in Instagram followers and 33k and counting on YouTube.
Follow him today on Facebook, YouTube, and Instagram!
Isis Brumo
Isis Brumo is a blogger and fashion designer based in Maputo, Mozambique. As CEO and designer for @isisbrumo_store, she creates gorgeous dresses and gowns for casual, dressy, and formal occasions. Follow her personal Instagram account for a beautiful pics of travel destinations, cuisine, and how she styles her everyday looks.
Follow her on Instagram and Facebook for daily updates on her latest styles.
Yara Da Silva
Yara Da Silva is a TV host, singer, radio host, model, and influencer from Mozambique that shares her personal and professional life on her popular Instagram account. Check it out for everything from date night pics with her hubby and birthdays celebrated with her three beautiful children to modeling jobs and favorite looks.
Follow her on Instagram today!
Gabriela
Gabriela is a versatile Mozambican singer that loves pop-rock, R & B, and soul music. She uses her social media accounts to keep followers up to date on her professional life, including upcoming concerts and events. She gives followers a peek at her travel destinations and experiences with beautiful photography and shares her unique take on fashion and style with a hefty dose of personality and charm.
Check her out on Facebook and be sure to follow her on Instagram.
Witnei Shamusso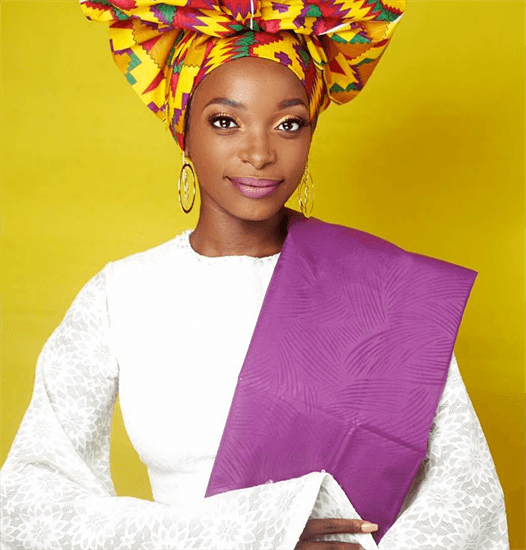 Want to add more strong, inspirational woman to your Instagram feed? Meet Witnei Shamusso! As co-founder and creative director of Wumburi, an organization and brand that promotes African culture through traditional, readapted and expressive accessories and clothing, she's working towards empowering and celebrating Mozambican women. One of their most popular products is the "WUMBURI" which is the Mozambican national head wrap also known as a Turban made from capulana. a traditional material for head wraps.
Keep up with Wumburi and see what's new with Witnei by following her on Facebook and Instagram.
Who are your favorite influencers from Mozambique?
If we missed any of your favorites, we would love to hear from you! Let us know on Facebook who should be added to the list.