8 Influencers From Puerto Rico to Follow
If you haven't crossed paths with these rising stars of Puerto Rico's social media, get ready to be dazzled!
With tips, food recommendations, and a zest for travel and sharing their world, these influencers from Puerto Rico are the ones to follow.
Frances Y. Machuca and Scheila N. Machuca
Enjoy scrolling through inspiring, educational, and useful content in your social media feeds? Meet sisters Frances and Scheila, the brains and beauty behind Colorful Disaster, a blog and social media platform they created to empower women through knowledge. On their blog, Facebook and Instagram pages, and YouTube channel, they write, vlog, and share about everything from monthly beauty must-haves and seasonal outfit ideas to how to use Instagram to see better results.
Edith Tapia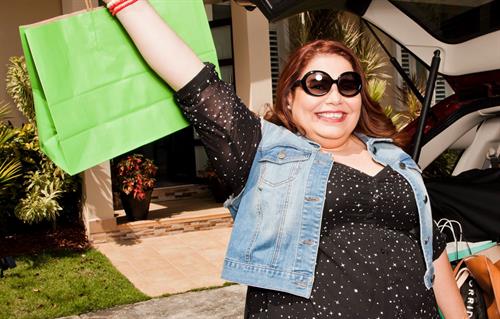 Whether you live in Puerto Rico or on the other side of the globe, you'll want to follow certified personal finance coach and couponer Edith Tapia. As a top Latina finance blogger, she shares her shopping hauls, trips. recipes, and product reviews on Twitter, Facebook, and Instagram. You can also catch her educational videos on personal finance on her YouTube channel, Couponing PR by Edith Tapia and find endless resources about saving money and living a frugal lifestyle on her website, Cuponeandopr by Edith Tapia.
Myriam Ocasio
For an insiders guide to eating in Puerto Rico and beyond, meet Myriam Ocasio, the foodie and food critic behind the PR Eats website devoted to all things culinary. Born and raised in Puerto Rico, she gives you the inside scoop on the local food scene, as well as the best dining experiences you can find around the world. For updates on new content and images of mouthwatering food from her favorite spots, be sure to give her a follow on Instagram, Facebook, and Twitter too!
Nathasha Bonet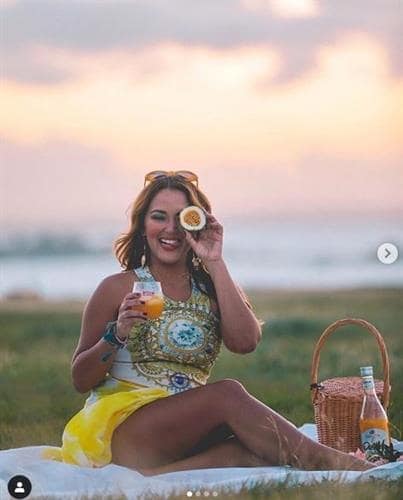 Native to Puerto Rico, Nathasha Bonet has a passion for creating, telling stories, and empowering women, so it's no surprise that she's one of Puerto Rico's hottest young influencers. As editor-in-chief of her self-titled website, she focuses on fashion, self-care, career and travel blogs. She also has a group of collaborators and guest writers that keep new content flowing. Keep up with Nathasha every day by following her on Instagram, and check out her YouTube channel for beauty and self care tutorials.
Mya Pagán
Based in San Juan, Puerto Rico, Mya Pagán is a self-described traveler, life taster, and visual chronicler that loves making portraits and illustrating the world around her. You can view her work and purchas postcards, tote bags, and greeting cards on her self-titled website. You can also enjoy her work in your social media feeds daily by following her on Instagram, Facebook, and Twitter.
Cristty Ortiz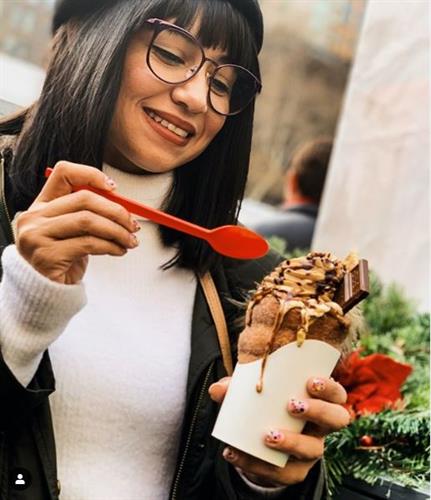 Cristty Ortiz is a food journalist, lifestyle blogger, and content creator on a mission to "show you a story you can eat" through drool-worthy food pics on Instagram and Facebook and stories and reviews on all things food and drink (with a healthy dose of beauty and lifestyle) on her popular website, Una Jeva Con Hambre (A Jeva With Hunger). Give her a follow, you won't be disappointed!
Sandra Lobos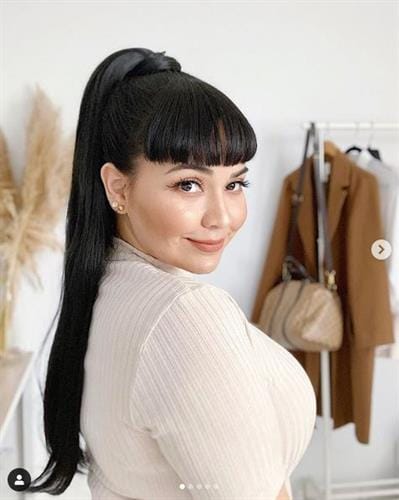 With an eye for the finer things in life, Puerto Rican influencer Sandra Lobos is a rising star that you should know. Her Instagram page, decorhunter_, is filled with her favorite (of course) minimalist home decor along with jewelry, fashion and just a pinch of her daily life. Love her style? You can shop her favorites on her Decor Hunter Amazon page!
Yolandita Monge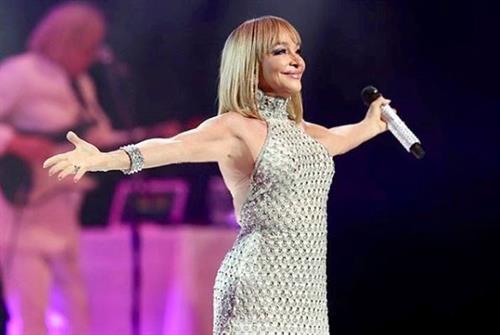 If you love Latin pop music, you've likely enjoyed Yolandita Monge's music over the years. If not, you're in for a real treat! This Puerto Rican singer-songwriter has been performing since her teen years and in 1987, she was one of the first Puerto Rican female singers nominated for the Grammy Music Awards. With over thirty albums throughout her career to date, she's widely recognized as one of Puerto Rico's reigning divas and one of the best selling artists in her homeland. Keep up with her and her upcoming tour dates by following her on Instagram, Facebook, and Twitter.
Who are your favorite influencers from Puerto Rico?
If we missed any of your favorites, we would love to hear from you! Let us know on Facebook or Instagram who should be added to the list.