7 Awesome Australia Day Gifts For Friends and Family
Australia Day is a national holiday celebrated on January 26th every year. It marks the arrival of the First Fleet of British ships at Port Jackson, New South Wales, in 1788, and Governor Arthur Phillip raised the British flag at Sydney Cove. This day is a time for Australians to unite and celebrate the nation's history, culture, and achievements.
Like many Australians worldwide, you also wish to commemorate this day and send a gift or two to friends and family members. Gift-giving is a lovely gesture to show someone you care, and this national day might be a good time to put together a few Australia-authentic items and gift them to someone who's feeling a little homesick in Latvia or your South African friend who enjoyed learning about your country and traditions last summer.
To help commemorate this special day, we have compiled a list of seven items that make great gifts for Australia Day.
Australian-made wine: Yellow Tail Pink Moscato, $8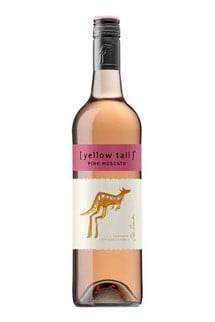 Australia has a rich history and culture of wine-making, with famous regions such as the Barossa Valley, Margaret River, and Hunter Valley producing some of the world's finest wines.
A bottle of Australian wine is a great way to celebrate the country's history and culture, and it makes a perfect gift for wine lovers. We suggest the special edition Yellow Tail Pink Moscato, which has a light and fruity flavor.
"I have always like the taste of Pink Moscato because of the sweetness level. Some other Moscatos tend to have a dry after taste, even a hint of sweetness make a big difference." – Tinnet
Aboriginal art: Carved Bird Sculpture, $489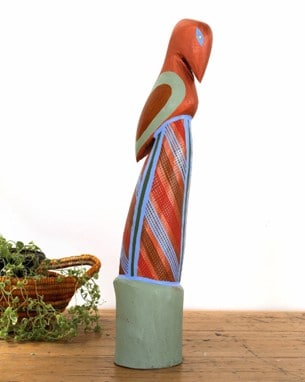 Aboriginal art is an important part of Australia's cultural heritage and is known for its unique and distinctive style. There are many different types of Aboriginal art, from traditional dot paintings to contemporary pieces. These artworks make an excellent gift for anyone who wants to celebrate Australia's indigenous people and their unique artistic expressions.
One of the most interesting pieces we ran into is this carved bird sculpture by a Ngukurr-community native, Luke Djalagarrarra, and it's a piece that will certainly add an authentic feel to any home or office décor.

"If you saw how dedicated to and proud these artists are of their craft, you'd be willing to pay much more. Each piece is unique and breathtaking." – George H.
Australian-themed clothing: A Kangaroo T-Shirt, $22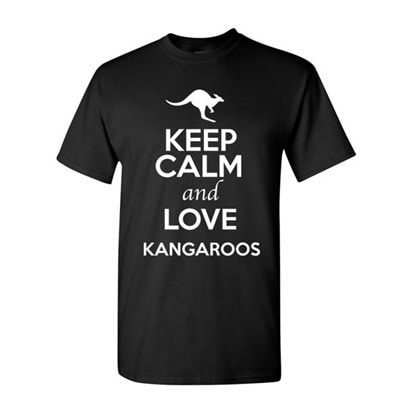 Clothing with Australian themes, such as t-shirts with the Australian flag or kangaroos, is a great way to show your pride in Australia. Clothing items like this are an ideal gift for the animal lovers in your life, especially those who adore kangaroos. This cute Keep Calm and Love Kangaroos tee can be worn on Australia Day, other special, national occasions, or even everyday wear. Who's to stop them?
"Love these silly t-shirts and I love my country, so this was a great find! It doesn't crease easily and that's a huge plus!" - Anton
Australian-made beauty products: Australian Pink Clay Mask, $40
Australia is known for its natural beauty, and many great Australian-made beauty products are available that use natural ingredients such as tea tree oil, eucalyptus, and Kakadu plum.
You know we'll mention the famous Australian Pink Clay Mask here! It's a fantastic anti-acne product that smells heavenly and fights acne, breakouts, pigmentation, and blemishes like an Avenger! It certainly is worth the money, and the receiver will be pleased to receive it.
"I cannot say enough about this stuff. I do not have sensitive skin so it's fine for me. It's GREAT for minimizing pores. Very little goes a long way. I love it." – Kindle Customer
Australian-themed home decor: Geometric Kangaroo Wall Décor, $18+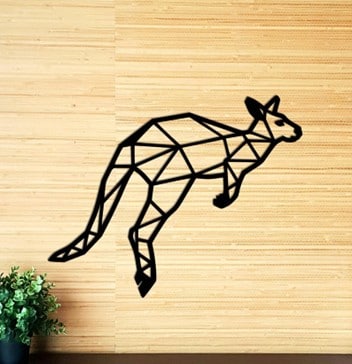 Home decor items with Australian themes, such as coasters with the Australian flag, the Sydney Opera House, coastal-themed pillowcases, or something as crazy and unique as kangaroo-shaped candles, are a great way to add a touch of Australia to your home.
You should consider ordering this handcrafted kangaroo wall piece to support small local businesses. You can choose between 4 sizes and 10 different colors.
"My partner bought this to decorate his room and it looks great! Just as expected from the pics and description." – Cheryl Ching
Australian chocolate: Cadbury Dairy Milk Freddo, $9
Australia is known for its delicious chocolate, and many great Australian-made chocolate brands are available that use high-quality ingredients and unique flavor combinations.
However, a few of them beat the taste of the unmistakable Cadbury Dairy Milk Freddo. This makes a great gift for the nostalgic soul who loves chocolate and wants to celebrate Australia's sweet side. It's an instant classic that will take them back in time in just one bite.
"Unbeatable flavour and smooth texture, Children are attracted not only to the chocolate, but also the loveable Freddo character. The packaging is bright and cheerful making it a wonderfully inviting snack for little ones. A very smooth chocolate and incredibly popular with children." - Sophie Glasby
Australian-themed books: DK Eyewitness Australia (Travel Guide), $25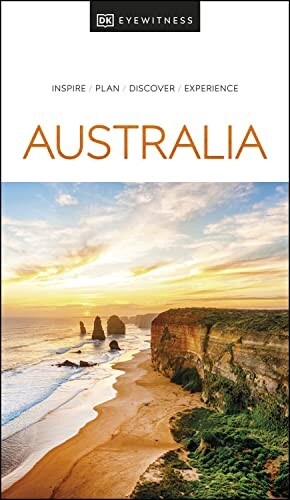 Remember how we mentioned a friend who wanted to learn more about Australia? Well, this is the perfect gift for them!
Books with Australian themes, such as books about the country's history, culture, and famous personalities, are a great way to learn more about Australia and its people. These books can be used to deepen one's understanding of Australia and its history and make a thoughtful gift for readers. You can send them this travel guide to Australia with an invitation to meet there sometime!
"This book of Australia is quite thick and informative. The guide is updated for august 2022 which is useful for traveling soon. The print is good quality and the price is reasonable. Recommend this book if you plan to travel to Australia." – Judith
Regardless of where life takes us, remembering our roots is always a good idea.
With these seven items, you can help commemorate this special day and show how proud you are to be an Australian!
So, what will you be buying? Share your ideas with us on our Facebook, Instagram, or Twitter.
We always aim to bring our members the best shopping options available, but some of the products featured in this post may have purchase restrictions. Please visit the merchant's terms of sale, shipping guidelines, and terms and conditions to find more information.