21 Middle Eastern Beauty Bloggers You Need to Follow (We're Obsessed)
We're seriously addicted to these fashion and beauty influencers who are taking the Middle East, and the world, by storm.
You don't have to live in Saudi, the UAE, or Kuwait to appreciate these style and beauty gurus. Their makeup, skin, hair, fashion, and styling tips will change your lives (OK, maybe we're being a little dramatic, but you're going to love them, we promise!).
Meet the women who are making the beauty and style trends in the Middle East:
Huda Kattan | Huda Beauty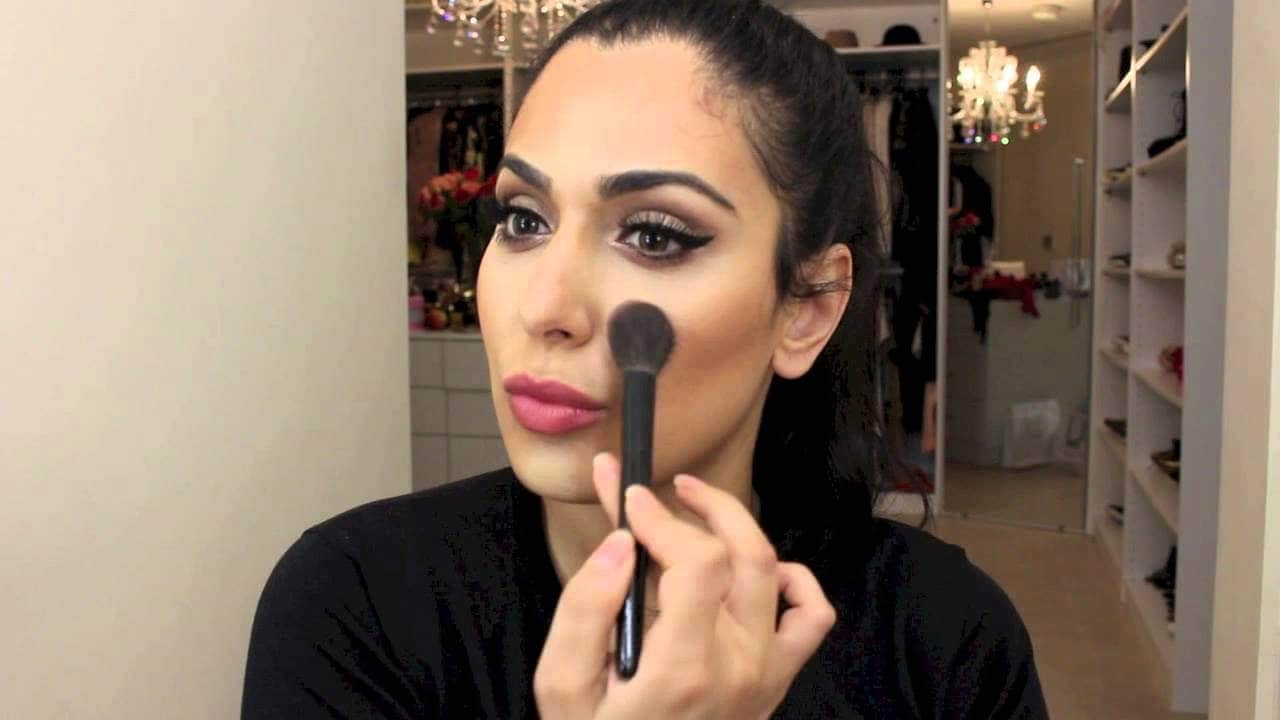 Huda is glam girl all the way. She knows every makeup trick in the book and breaks them down in simple, mesmerizing how-to videos. She even has her standard beauty regime (makeup contour, false lash application, brow defining, and lip liner/stick application) down to 10 minutes flat. If she can make us look like that in 10 minutes, we're listening! Follow Huda on Instagram and bookmark her blog.
Sondos Alqattan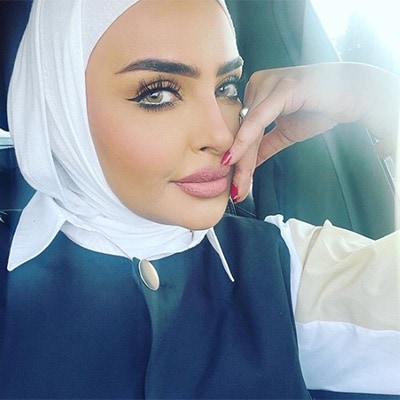 Sondos is a famous makeup artist from Kuwait. We're smitten with her YouTube how-tos, and she'll teach you on how to achieve attention-getting eyes. Follow her on Instagram and check her out on YouTube.
Dalal AlDoub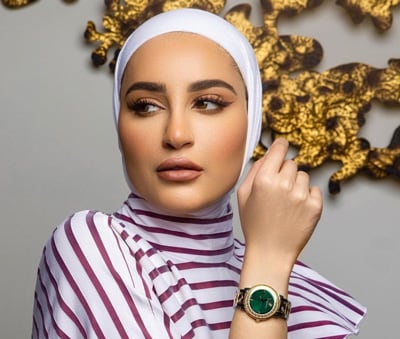 This Kuwaiti stylist and makeup guru crafts amazing looks. She's truly an artist who is all about building confidence, empowering women, and showing you how to make--and own--your own look. Follow her on Instagram.
Ruba Zai | Hijab Hills

Ruba is known for emphasizing modesty in fashion, but don't assume for a second that takes away from her style. She's proving that modesty is chic. Ruba is the leading lady when it comes to what to wear with a hijab, and how to style it. Read her blog at HijabHills, and find Ruba Zai on YouTube.
Hanadi Diab | Hanadi Beauty

Hanadi is a Lebanese-born makeup artist now living in Germany. She's an expert when it comes to contouring faces and can show you how to do your own contouring. If you're ever in Stuttgart, be sure to check out her salon. Visit Hanadi's videos on YouTube and her Instagram account should be on everyone's must-follow list!
Mona Kattan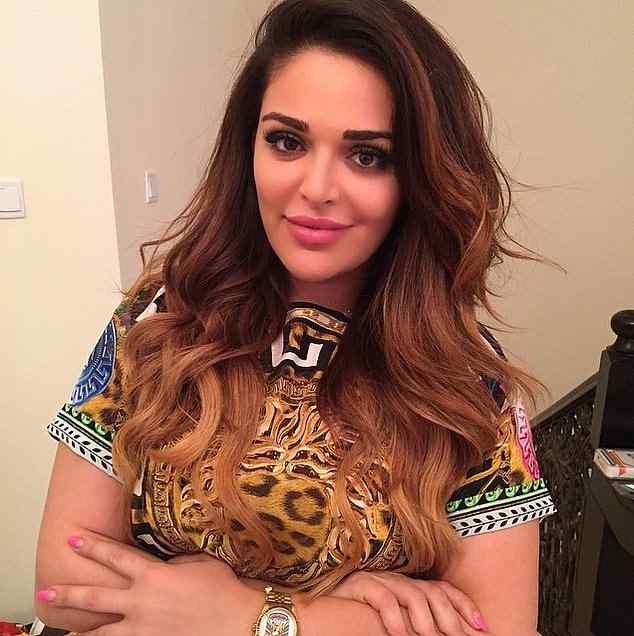 Does her last name ring a bell? She's Huda Kattan's little sister who's making her own path in the beauty industry. Huda runs her own wildly popular full-service salon in Dubai, The Dollhouse. Follow Mona on Instagram to see the hottest makeup looks, latest styles, cutest shoes, and everything else that's right in the world.
Nadya Hasan | The Fierce Diaries

This UAE fashion and travel blogger blends high street fashion with luxury designers. She's a household name not just in the UAE, but throughout the world. Nadya travels the world, picking up local designers' pieces and mixing in international brands to create truly unique looks. Visit her website and follow her on Facebook to track her globetrotting adventures.
Sanna | Look A Million
Who doesn't want to look like a million bucks? Sanna shows her fans how to look like they're dripping in gold. Subscribe to Look A Million on YouTube
Saman Munir | Saman's Makeup & Hijabs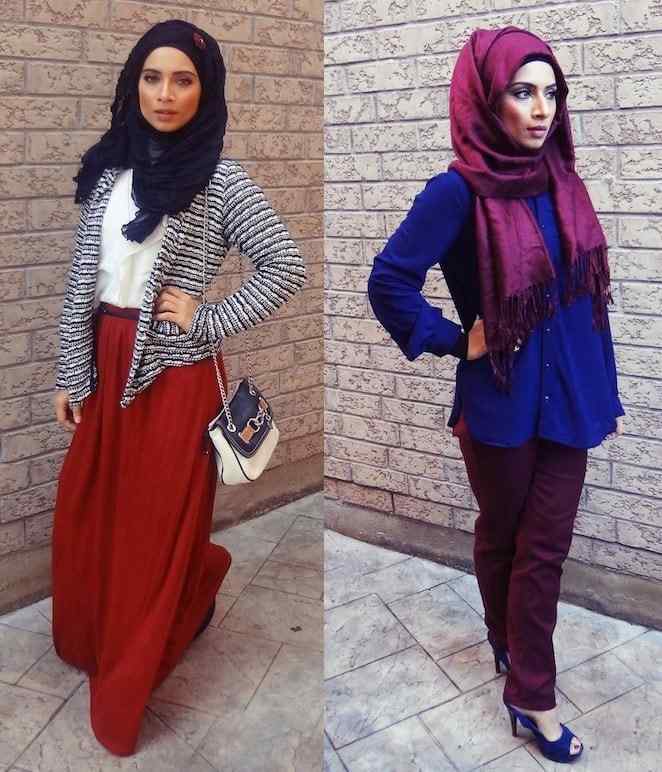 Saman is a beauty blogger and stylist who inspires women around the globe. Her makeup lessons on YouTube are a must-see, and she's famous for her hijab styling. Hijabsmodesty is a virtue to Saman and she rocks the look. She also sells cool hijabs, shawls, underscarves, and accessories on her website. Subscribe to Saman's YouTube channel.
Tamara Al Gabbani
Tamara is a Dubai-based TV personality and beauty and style expert. She also designs evening gowns, jalabiyas, and abayas under The Tamara Al Gabbani brand. Follow Tamara on Facebook and her blog I Am Tamara to keep up to date on the latest fashion and beauty releases.
Fouz Alfahad | The Real Fouz

Fouz Alfahad is a sought-after Kuwaiti makeup artist. This woman knows hair, lips, eyes, and, well...everything. Follow The Real Fouz on Instagram for some serious inspiration.
Saudi Trends
These three sisters show off what's trending in a daily fashion book. From jewelry and jeans to kids' styles and handbags, these ladies are high fashion. They are modest and usually hide their faces in pictures--the emphasis is on style, not celebrity. Follow Saudi Trends on Instagram.
Najla Kaddour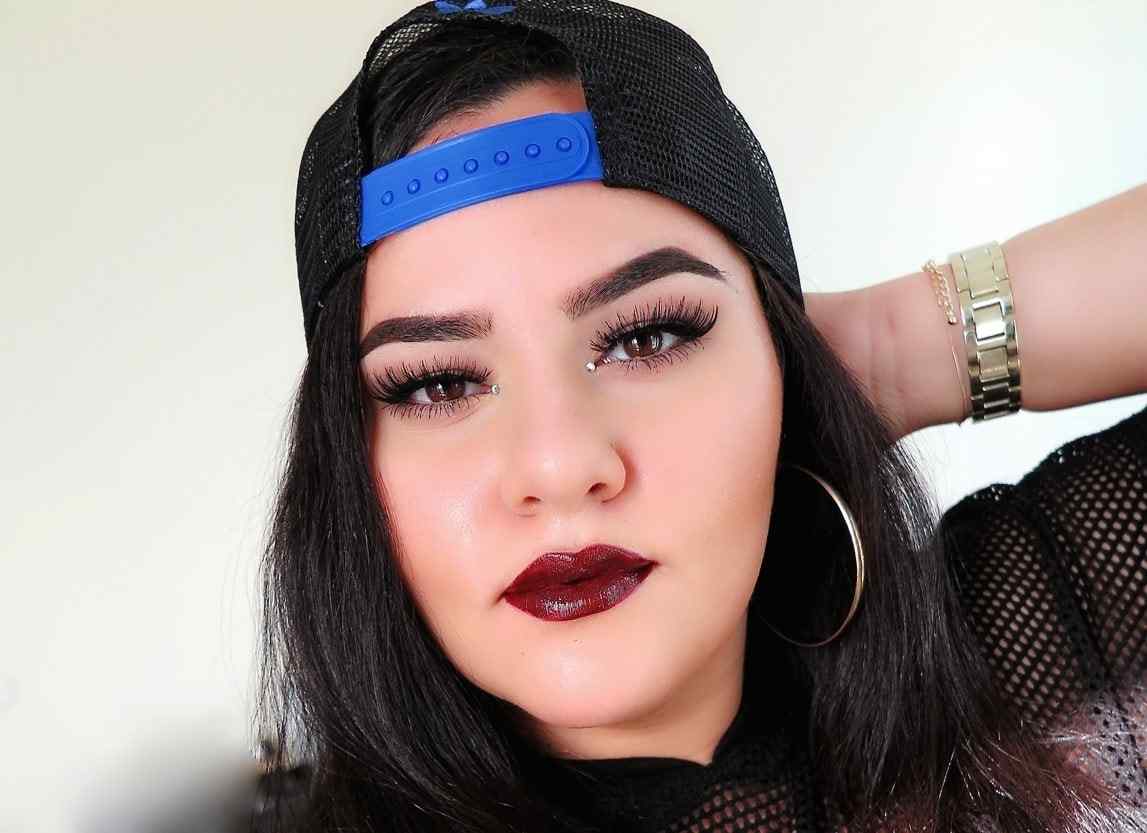 Meet celebrity makeup artist Najla Kaddour. She's a Dubai-based artist who has worked with superstars and celebrities like Jennifer Lopez. We think it's pretty cool to get insider makeup tips from the pro who has the stars listening. Follow Najla on Facebook and Instagram.
Tala Samman | My Fashion Diary
Get ready for some fabulous finds from Tala on her blog MyFashionDiary.com. She's a fresh stylist who shares looks you can pull together in real life. She's a fashion stylist who also has her finger on the pulse of the beauty industry. We love following her for her skincare and makeup recommendations. Follow Tala on Facebook and Instagram.
Thana & Sakhaa Abdul | The Abduls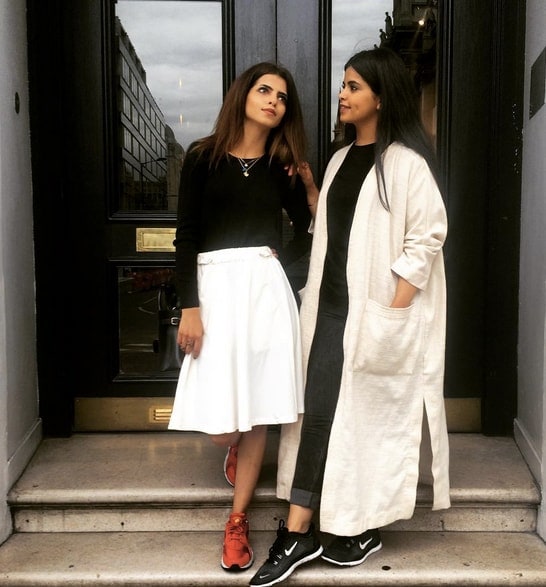 These young ladies OWN street style with a polished high-fashion twist. Their website showcases the cutest outfits for girls and women. They also write fun city guides for London, Beijing, Istanbul, and other places they visit. Have some fun and follow The Abduls on Instagram here.
El-Jammi | Beauty By El-Jammmi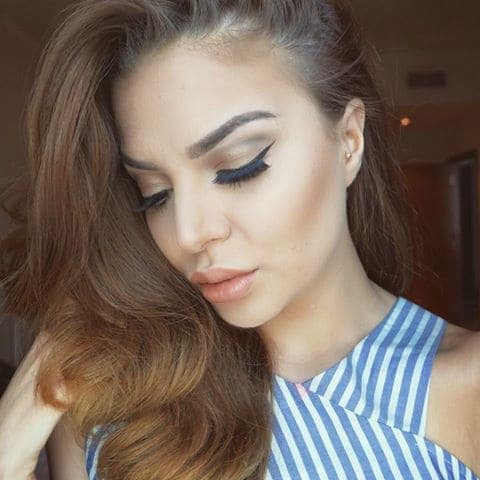 Meet El-Jammi. She's credited for making turbans wildly popular again with the Middle East-style crowds. She's been on Dubai's Fashion Police show and even has her own clothing line called 'El-J'. Say hi to El-Jammi on Instagram and take a look at her blog for a peek into her daily beauty routines and fashion finds.
Anum Bashir | The Desert Mannequin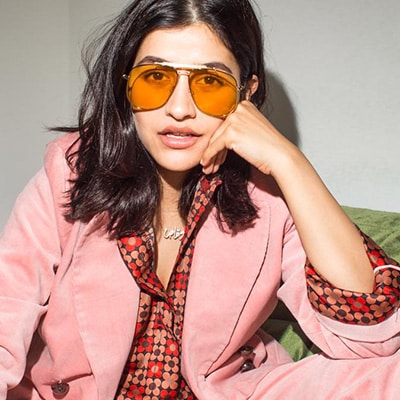 Doha-based Anum is the Communication Officer for Qatar Museums by day and a rocking style and fashion blogger by night. She loves fine art and even finer dress. Her style is funky and sophisticated, and we admire her playfulness. Don't miss her Instagram.
Marriam Mossali | Shoes and Drama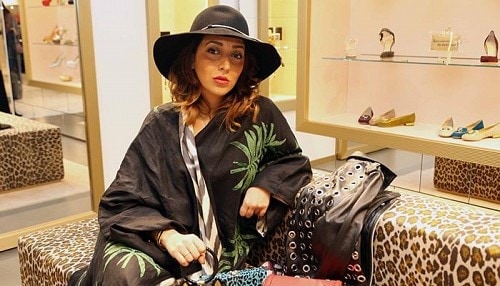 Marriam Mossali is THE Middle East's Fashion Ambassador. She is the Middle East fashion scene, and also an entrepreneur, cultural activist, and founder of Shoes and Drama, a super fun fashion and gossip blog. See what she's up to by following her on Instagram.
Zahra Lyla Pedram | Lyla Loves Fashion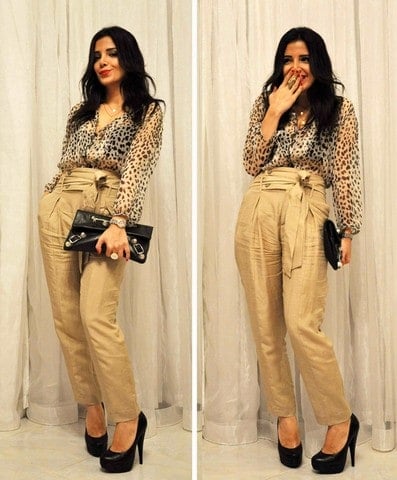 Have some fun with Lyla! This woman is just always living it up and looking great. We love her style and the way she incorporates unexpected elements for "pops" of wardrobe color and texture. Visit her website, Lyla Loves Fashion, and follow her on Facebook to get inspired to freshen up your look.
Nilo Haq | Saudi Beauty Blog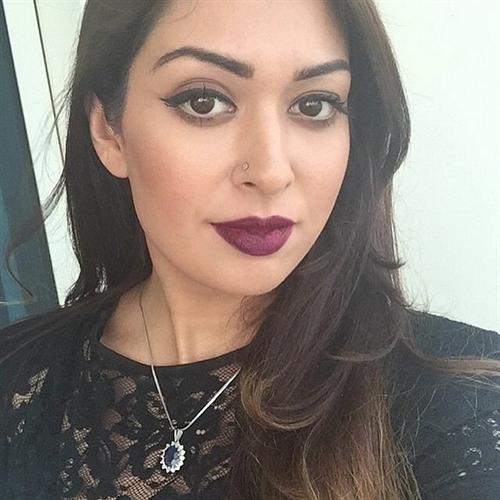 Nilo is Saudi's voice of everything beauty. She's a talented makeup artist and founder/editor of Saudi Beauty Blog, KSA's number one beauty website. She gives advice on how to deal with everything from breakouts to bad hair days. Start following Saudi Beauty Blog on Facebook. It will bring a smile to your face, we promise.
Ahmad & Ascia | The Hybrids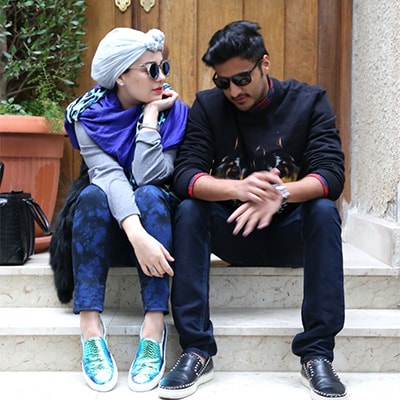 Meet Ahmad and Ascia--aka "The Hybrids", a name they gave themselves because of their mixed heritage. This Kuwaiti husband and wife duo live and breathe fashion, and just might be the coolest, best-dressed couple on the planet. Follow their adventures on YouTube.
Who Are Your Favorite Beauty/Style Bloggers from the Middle East?
Did we miss any of your favorite Middle East beauty and style gurus? We'd love to hear from you. Let us know on Facebook who should be added to this list!