The Best Backpacks for Outdoor Adventures
Throughout the years, backpacks have become an everyday part of modern man's life because they're simple, practical, and spacey.
Now that the weather is getting warmer and you're probably getting ready for your next adventure, we're going to look into the best backpacks that are a must-have for hikers, mountaineers, and walkers who need to carry heavy equipment and essentials with them.
Whether you're planning a long day hike or a multi-day expedition, the right backpack can make all the difference.

These are our top choices:
Osprey Atmos AG 65, $330+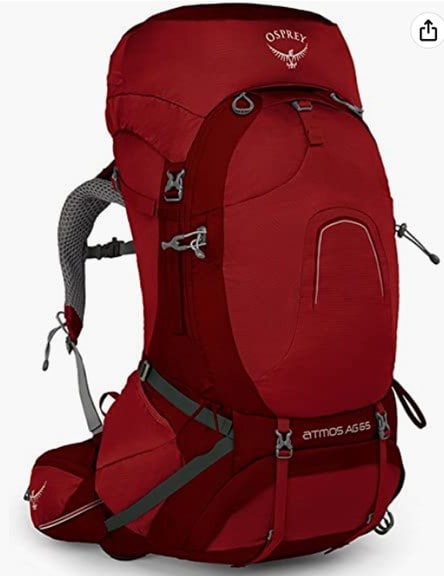 The Osprey Atmos AG 65 is among the best backpacks for hikers and mountaineers. This backpack is designed to carry heavy loads and distribute the weight evenly across your back.
It features an anti-gravity suspension system that provides maximum comfort and ventilation. The backpack is made of durable nylon and comes with a rain cover.
What customers have to say: "Awesome pack. Went to REI first to try it on and get sized correctly. 3 day, 15 mile camping trip in Georgia. Performed superior to any other pack I've used." - Harry
Deuter Aircontact Pro 70+15L, $530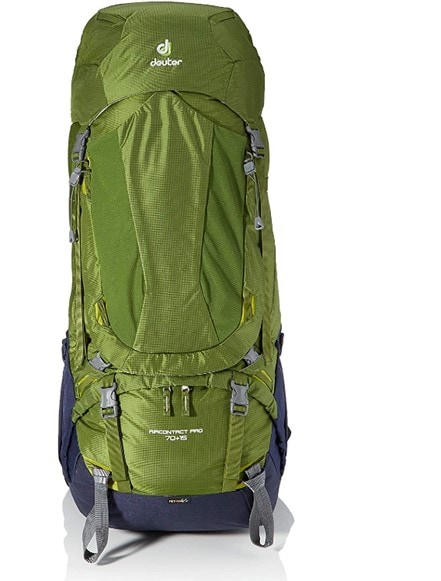 Second, on our list is the Deuter Aircontact Pro 70+15 - an excellent backpack for walkers and hikers. This backpack is perfect for long-distance hikes and multi-day trips as it can carry up to 70 lbs of food, clothes, and other necessities, plus an additional 15 lbs when stretched to the maximum. The backpack is made of robust Duratex and ballistic nylon and features an adjustable back system, a detachable lid, and a bottom compartment.
What customers have to say: "This is an awesome product! I really recommend buying this bag. It comes with both a day bag and a rain cover. The day bag is in the top compartment while the rain cover is in the bottom zipper. Read the instructions that come with the bag for many more features. Thank you Deuter!!" – Amazon Customer
Gregory Baltoro 75, $265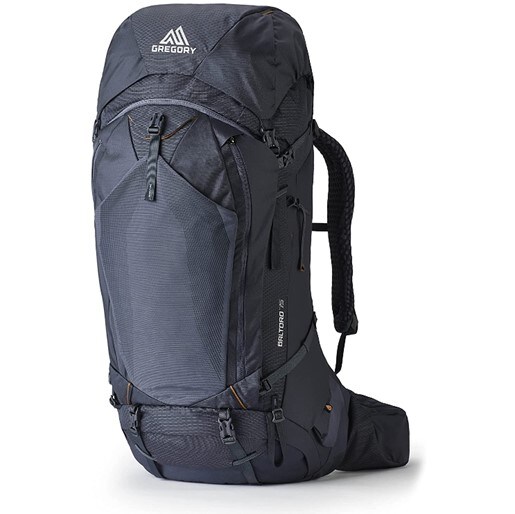 If you're looking for the same quality as some of the aforementioned models but don't want to break the bank, the Gregory Baltoro 75 is an excellent backpack. This backpack features a well-ventilated back panel, an adjustable torso length, and a bottom compartment with a zippered divider. It is made of high-quality nylon and comes with a rain cover, which means that not even a little rain will stop you from going on your adventure.
What customers have to say: "The features on this pack are awesome.... Just what one would expect from a Gregory pack. It has a great number of super accessible pockets. Constructed of durable materials and it can be tweaked to fit a broad range of shapes for a custom and comfortable heavy load haul." – Caprde
Mammut Trion 50, $210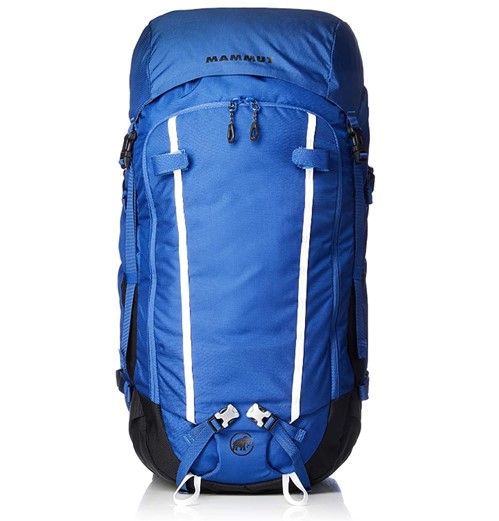 The Mammut Trion 50 is a lightweight backpack that's perfect for mountaineering and ice climbing, as it will not be pulling you down. The backpack has a V-frame suspension system, a detachable hip belt, and a detachable top lid, so you can easily get rid of extra weight if the conditions require that.
Just like some of the previous models we mentioned, this backpack is made of robust nylon and comes with a rain cover. Plus, it's way less expensive than the other options while the quality remains intact.
What customers have to say: "I am a photographer who mainly photographs mountains and nature, and this backpack is perfect for my photography escapades. The compartments are perfect for my many camera parts." – AP
Black Diamond Bullet 16L, $70
Since not everyone is an expert climber, we have the Black Diamond Bullet 16 for the occasional hikers and nature lovers.
This backpack is smaller as it's designed to carry lighter loads, but it features a unique reACTIV suspension system that provides maximum comfort and stability. This model, too, is made of high-quality nylon and comes with a rain cover. Practically a steal for the price!
What customers have to say: "I love them. The brand makes the best backpacks that are so durable. I use it as my hiking and biking backpack. I make it the tightest fit and it carries my bottle of water and a pair of shoes when I go hiking." – Vivienne
The North Face Proprius 50 Backpack, $182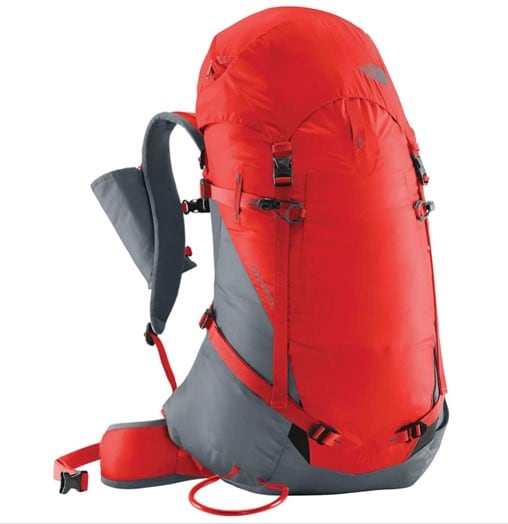 The North Face Proprius 50 backpack is an excellent choice for your next adventure because it is designed to carry quite a heavy load, and features a lightweight yet robust frame that provides excellent support. The backpack is made of quality, waterproof nylon and, of course, comes with a rain cover. It is amongst the world's finest – and best-selling - alpine equipment and apparel.
What customers have to say: "It fits like a glove on my back and I don't feel like I'm carrying around a toddler on my back, which is awesome for my back problems." – Bane K.
Granite Gear Blaze 60, $230
Last, but certainly not least, we suggest the Granite Gear Blaze 60 for those who enjoy long hikes and occasional sleepovers in the mountains. This backpack can hold up to 60L and has a unique suspension system that allows you to adjust the load to your body, so you can walk for miles without feeling the weight on your back.
What customers have to say: "I've used it with about 20 kg load and it was still really comfortable. + Great quality and ergonomics. - The back material is causing the skin to brush on the lower back, when it is hot and you are sweating." - Lukas Sobkuliak
In all honesty, there are so many backpacks on the market, it's nearly impossible to find the best of the best. When it comes to choosing the best backpack for heavier stuff, it's essential to consider your specific needs and the type of activity you'll be doing.

We hope that we offered something for everyone, and maybe helped you narrow down your search. If we did, care to tell us more about your next adventure on our Facebook, Instagram, or Twitter.
We always aim to bring our members the best shopping options available, but some of the products featured in this post may have purchase restrictions. Please visit the merchant's terms of sale, shipping guidelines, and terms and conditions to find more information.