The Best Products for Fabulous At-Home Workouts
In a world where convenience and self-care reign supreme, the journey to a healthier lifestyle has become more accessible than ever. The allure of at-home workouts offers a pathway to optimal health without the need to leave your sanctuary, so creating a consistent workout routine from the comfort of your home has never been easier.
The benefits of regular physical activity are well documented. From improved cardiovascular health to boosted mood and increased energy levels, the positive effects of exercise on both the body and mind are undeniable. With the right tools and mindset, you can embark on a fitness journey that suits your individual needs, regardless of age or physical activity level.
That's why in this article, we are going to list 5 essential pieces of equipment for at-home exercising.
Resistance Bands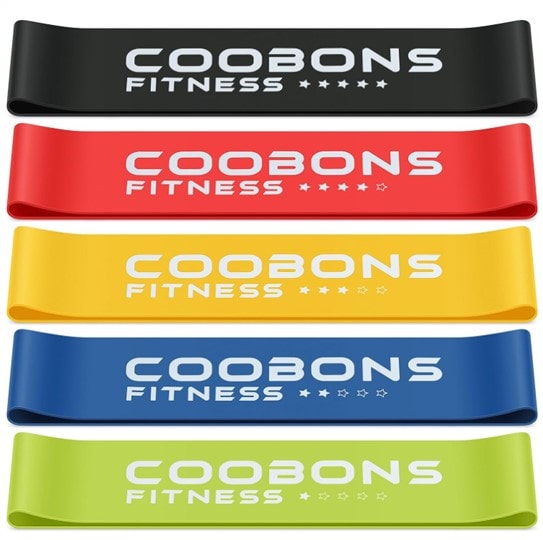 Versatile and effective, resistance bands are perfect for individuals of all fitness levels. These elastic bands provide variable resistance to enhance muscle strength, improve flexibility, and aid in injury recovery. They are particularly great for targeting specific muscle groups without the need for heavy equipment. You can get a quality pack of 5 here.
Recommended for: Strength training, stretching, physical therapy, and toning.
Customer Review: "I love how the products was packaged and protected when I received product! We will use the resistant bands for strengthening, stretching, and full body workouts! Thanks again!" – Spoon
Yoga Mat
A comfortable and cushioned yoga mat is essential for various at-home workouts. Whether you're practicing yoga, pilates, bodyweight exercises, or even meditation, a supportive mat ensures a safe and comfortable space for your routines. We recommend that you do some research to find the right thickness for your needs and capabilities, but shoppers are generally satisfied with a universal 1/4-inch yoga mat that you can find on this link.
Recommended for: Yoga, pilates, bodyweight exercises, stretching, and meditation.
Customer Review: "I really don't get the expensive yoga mat thing. I had company coming and wanted a couple more mats in the house for group workouts and these fit the bill. I also love the included carry strap and am looking forward to taking these to the park." – Mya
Adjustable Dumbbells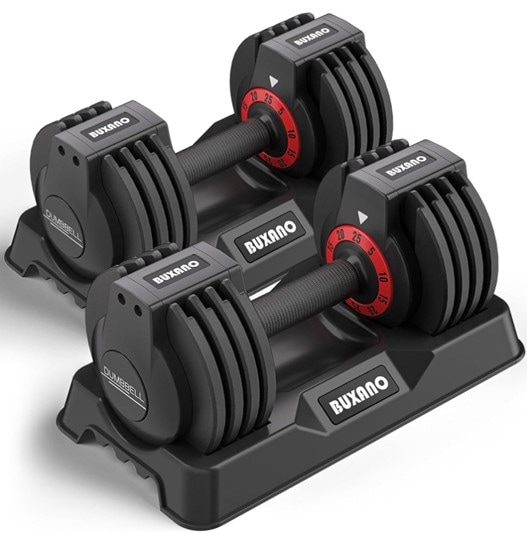 Compact and versatile, adjustable dumbbells take up minimal space while providing a range of weight options. This makes them an ideal addition to any home gym setup. With the ability to customize the weight, you can tailor your strength training regimen to your current fitness level. You can get one at a very affordable price if you click here.
Recommended for: Strength training, muscle building, and toning.
Customer Review: "I can't always make it to the gym, so these dumbbells are a lifesaver. They are sturdy, well-made, and look great. It even matches my peloton. Using it is pretty easy, you twist to desired weight and the extra weight plates will stay in place." – Stephanie
Jump Rope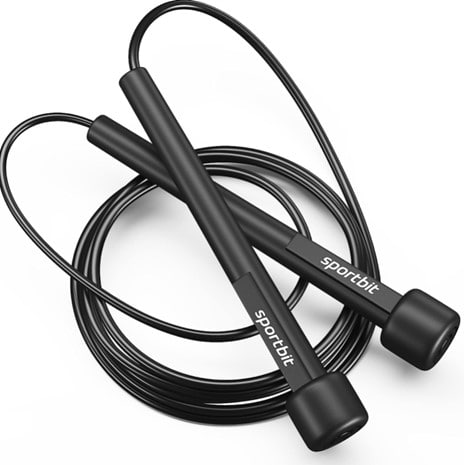 A simple yet effective cardiovascular workout tool, a jump rope helps elevate your heart rate and improve coordination and blood circulation. Jumping rope can be extremely fun, and if you enjoyed it as a kid, you'll enjoy it as much as an adult. Additionally, it's an excellent option for quick and efficient home cardio sessions, and can be easily stored when not in use. Click here to buy one.
Recommended for: Cardiovascular fitness, agility training, and endurance.
Customer Review: "The only recommendation I have for anybody who buys this jump rope, is to give it one or two workouts before it becomes perfect. When the jump rope comes in the package, the rope can be slightly bent." – Armand Ward
Balance Ball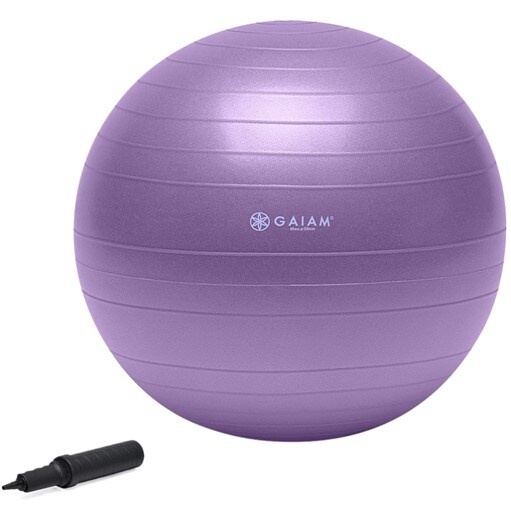 Saving our personal favorite for last: Also known as stability or Swiss balls, balance balls challenge your core muscles and improve balance and posture. They can be used for a variety of exercises that engage your entire body, making them a valuable addition to your home fitness toolkit. The balance ball is your best fitness bud, even if you're only in the mood for light stretching. So don't wait and grab your own (with a pump) here.
Recommended for: Core strengthening, stretching, balance training, and improving posture.
Customer Review: "My PT had recommended this size ball to do some exercises to strengthen my knee and hips. I found it easy to inflate and it does not have a strong smell like some vinyl items. It is holding the air and is perfect for my needs." – Ann F. Howell
In this stressful day and age, incorporating at-home workouts into your daily routine empowers you to take control of your health and well-being on your terms. Regardless of your age or fitness level, these carefully selected fitness products offer a gateway to a more active lifestyle within the comfort of your own home.
Remember, small steps can lead to big changes, and your journey to a healthier you starts today. Embrace the convenience and possibilities of at-home fitness and seize the opportunity to prioritize your wellness. To explore and acquire these fitness products, consider MyUS as your partner in obtaining the tools you need to embark on this transformative journey. Start now, and let your home become a hub of health and vitality.
We always aim to bring our members the best shopping options available, but some of the products featured in this post may have purchase restrictions. Please visit the merchant's terms of sale, shipping guidelines, and terms and conditions to find more information.