Efficient & Affordable High-Quality Printers for Every Household
If your printer has been slowing down, having connection issues, or stopped printing in the middle of a job, it's time to get a brand new printer! They're easy to configure, connect to any device and print anything from papers to pictures. Print from the comfort of your home or on the road!
Do you live in a busy household that requires you to provide physical documents for your home, class, or office? It would help if you had a reliable printer that accomplishes any task without wasting paper and ink. If you want to print from anywhere in the house, we suggest a wireless printer that presents successful results.
Choose between various printers that connect to any device and provide the best results on each page. As a MyUS member, you can easily shop for your next go-to printer and ship them straight to your international doorstep!
Epson EcoTank Wireless Printer, $321.88 (Was $349.99)

This Epson EcoTank ET-2850 Printer allows you to print documents and photos from your computer, tablet, and smartphone! Not only does this printer have enough ink for over 7,500 pages, but it also offers zero cartridge waste for an environmentally-friendly household appliance. In addition, it's easy to set up and is perfect for making fliers, arts and crafts projects, homework packets, and high-definition pictures for the whole family!
"Arrived nicely packaged. This printer is a beast. Very well made. The printing quality is exceptional. The touch screen works perfectly. The best part is that this is an all-in-,one and you don't have to buy expensive ink cartridges anymore. All you need is the ink which costs 1/3 of the price. Very easy to use. This printer can be used at home at an office and would work well for both. Great product that works extremely well!" Mr. Handy raves.
HP Smart Tank 7602 Wireless All-in-One Printer, $524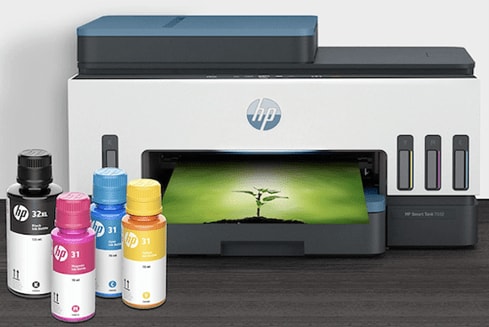 If you are looking for a printer that delivers outstanding graphics, colors, and crisp photos, this HP Smart Tank Printer does the trick! The 35-sheet auto document feeder saves time and works fast on printing projects. It also includes security essentials that enhance the security of all devices.
Mark Gallagher writes, "It was so easy to install and I love that I can print photos so easily right off my phone without having to connect cables or download them to my laptop I can just click the photo I want to print right on my phone and click print and it comes out amazing. I also love that it doesn't use that much; excellent buy, totally recommend it."
Canon ImageClass MF743 Laser Printer, $564.44 (Was $599)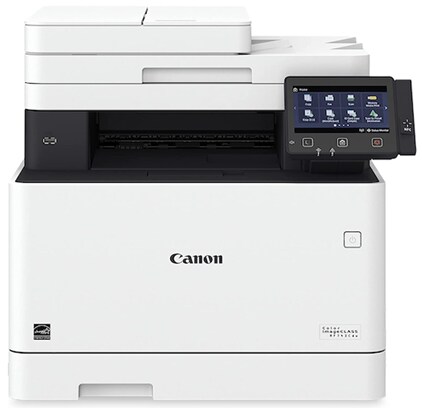 This Canon ImageClass Laser Printer exercises maximum efficiency with minimal maintenance. It connects with any digital device and completes any printing job in seconds! Also, the intuitive color touchscreen makes it easy to multitask various projects and navigate and customize programs for the ideal print.
Joseph says in his review, "I'm happy with this product. It was available, shipped immediately, and easy to set up. A great solution for the price. Duplex printing, duplex scanning on single pass. Handles 8x11 and legal paper. I did the research, and other reviewers agree it is worth considering over the other brands. Great warranty too!!!"
HP Color LaserJet Pro Laser Printer, $749
Enhance your home office and small business with this HP LaserJet Pro Printer. This multifunction printer offers lightning-quick speed, copy, and fax capabilities without sacrificing toner color quality on each page. Also, you can customize the touchscreen control panel to automate steps and save time while printing.
"This printer is perfect for my home office! The color prints really good, I can scan both sides and print both sides of documents at the same time. I purchased a second one for my other office and also suggested that a friend of mine ordered one for their home office which he did. I would highly recommend this printer!" Lou states in his five-star review.
Epson Expression Photo HD XP-15000 Wide Format Printer, $399.99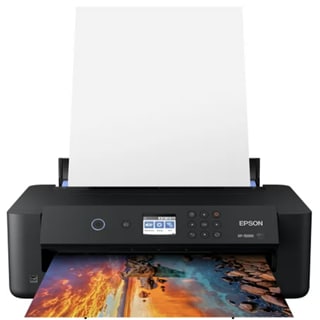 This Epson Expression Photo Printer is perfect for printing photos, business cards, posters, flyers, and more! It's easy to use and produces professional results. Switch between cardstock and printer paper for any project at home, work, and school.
Barb comments, "I purchased this printer specifically for printing large photos, and they are awesome! The color is amazing! I love this printer!!"
Brother Monochrome Laser Printer, $157.93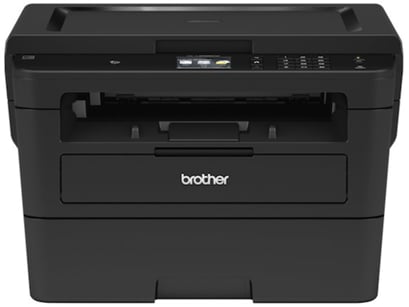 For those who are accustomed to printing exclusively in black and white, look no further than the Brother Monochrome Laser Printer! It's the perfect tool for creating manuscripts, instructions, and documents for small businesses, schools, and home offices. This dependable printer can reach up to 700 pages with speed and precision.
"After getting a recommendation to buy a Brother Printer, I did. I love it. The laser cartridge is easy to install, and the print quality is great. It has WiFi capabilities, but I don't use that." Taranova says.
Epson Workforce Pro All-in-One Printer, $169.99 (Was $199.99)
Are you searching for a well-rounded printer that is the jack of all trades? The Epson Workforce Pro delivers print-shop quality papers in the comfort of your home! You can connect the printer to any phone, tablet, or computer and print away with relative ease.
Robert Stuble states, "Very happy with this printer. Easy to set up and operate. No need to tinker with the printer because something unexpectedly changed to a power outage or something else unexplained. Love its paper capacity and print speed. Easy to change to envelopes or photo paper. How well do I like it? Well enough to buy it again!"
HP LaserJet M110w Wireless Monochrome Printer, $169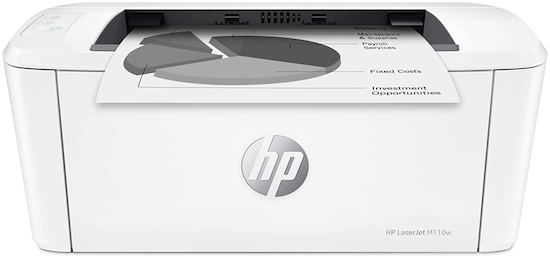 This HP LaserJet Printer does the trick when you require consistent laser quality pages. The HP Smart App helps scan important documents and print them out in time for last-minute assignments. Not only can you print up to 21 pages per minute, but it also takes up less space than other models.
"Love this printer!!! It was so easy to set up. I just downloaded the app and followed a couple of steps. Then link to my wifi and ready to print. It prints super fast !! I use it for all my shipping labels. It's great for a home office." Jam-rha states in their five-star review.
HP OfficeJet 250 Mobile All-in-One InkJet Printer, $489.99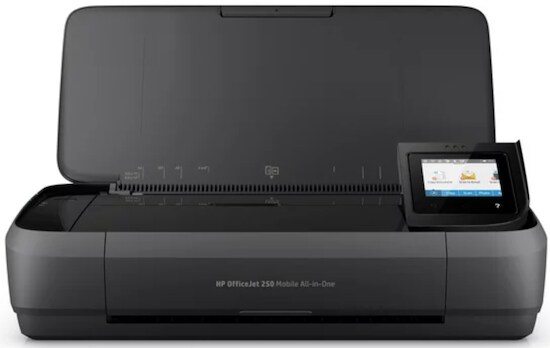 Print any report while you are on the go with this HP OfficeJet 250 Mobile Printer. You can connect any mobile device to this portable printer and use it to copy, print, and scan virtually anywhere. There's no need to power the printer through power outlets. Instead, charge the printer in a car, home, or office, and watch it deliver the most pages with its long-lasting battery.
SteelSister comments, "We have our own business and bought this to travel with when we go on vacation. It is small and fast for exactly what we need."
There will always be a printer capable of producing exceptional results on paper. The only issue is figuring out which one suits best for your work style. Choose from one of many of the latest printers 2022 has to offer and have it shipped to any location worldwide with MyUS!
We always aim to bring our members the best shopping options available, but some of the products featured in this post may have purchase restrictions. To find more information, please visit the merchant's terms of sale, shipping guidelines and/or terms and conditions.