Celebrate International Women's Day (March 8) with Gifts that Inspire
International Women's Day, also referred to as IWD, celebrates the social, economic, and political achievements of women. First celebrated in 1911 and started by the Suffragettes in the early 1900s, this year's IWD will be held on 8 March, and the theme is #PressforProgress.
Celebrate the women in your life this IWD with our favorite gift ideas - from empowering books to fun makeup, there's something for everyone. Shop your favorites and ship them worldwide from US websites in as little as 2-4 days with MyUS!
10. Good Night Stories for Rebel Girls $35
This children's book is packed with 100 bedtime stories about the lives of 100 extraordinary women from the past and present. Packed with beautiful illustrations and written in the style of fairy tales, these are bedtime stories that kids and adults will look forward to reading. Buy it here.
9. Charlotte Tibury Matte Revolution The Queen $34
This cerise-pink lipstick from Charlotte Tibury, created in honor of Britain's longest-reigning monarch, Queen Elizabeth II, will have her feeling powerful and looking fabulous. Buy it here.
8. H&M Girl Power Bodysuit & Pants $10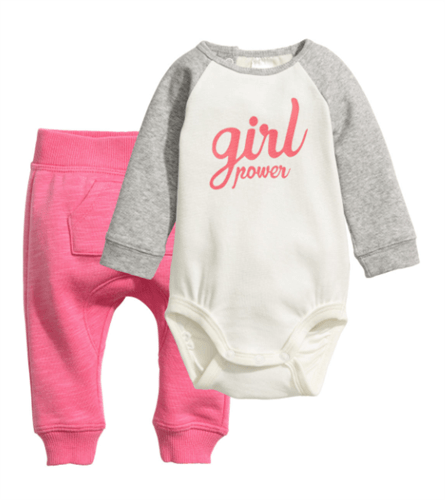 Girl power starts young with this bodysuit and pant set from H&M, perfect for little girls on their first International Women's Day! Buy it here.
7. #Girlboss by Sophia Amoruso $12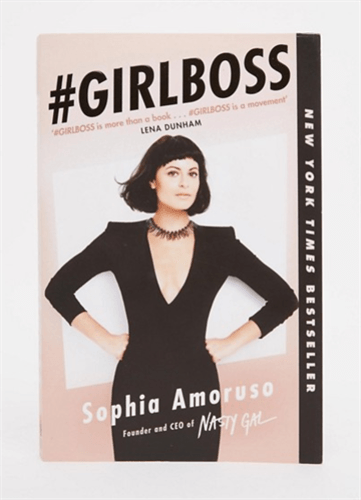 This empowering best-seller by Sophia Amoruso reveals how she went from dead-end jobs and dumpster diving to founding one of the fastest-growing retailers in the world, Nasty Gal. Buy this must-read for millennial women here.
6. The Badass Babe Coloring Book $8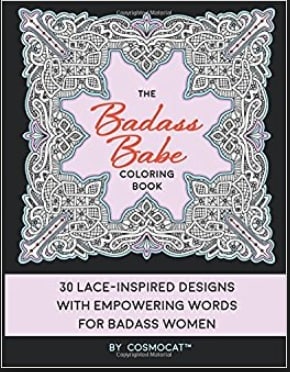 She can unlock her creativity while focusing her mind on positive self-loving vibes with this adult coloring book filled with intricate designs and empowering quotes for the modern-day woman. Buy it here.
5. Radiate Positivity Sweatshirt $33
Know a woman who radiates positivity wherever she goes? She'll love this sweatshirt! Buy it here.
4. Empowered Women Empower Women Print $17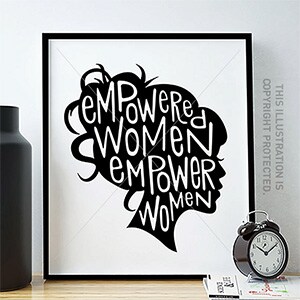 Hand-lettered and beautifully illustrated by the artist, this empowering print is available in 3 sizes on Etsy. Buy it here.
3. Killing It Makeup Bag $15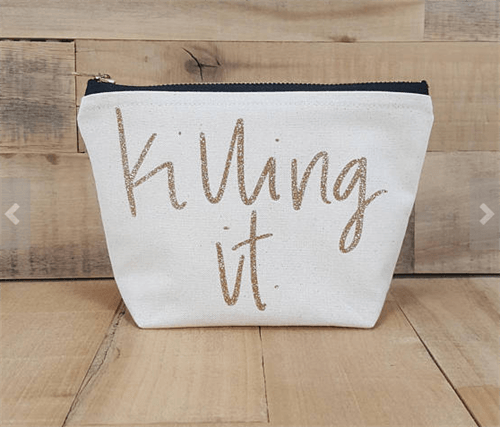 This makeup bag is for any girl that's killing it - whether she knows it or not! Buy it here.
2. For Teenage Girls With Wild Ambitions and Trembling Hearts $13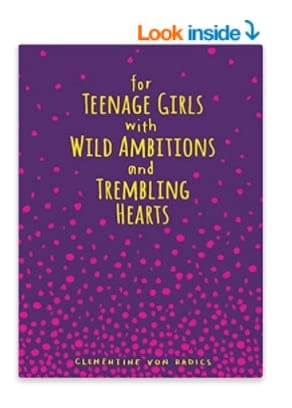 This beautiful cloth-bound book by poet Clementine von Radics draws on the legacy of women who dared to believe in themselves, such as Joan of Arc, Anne Frank, and Malala Cleopatra and calls on a new generation of girls to trust their hearts and follow their paths. Buy it here.
1. Inspirational Cuff Bangle Bracelet $13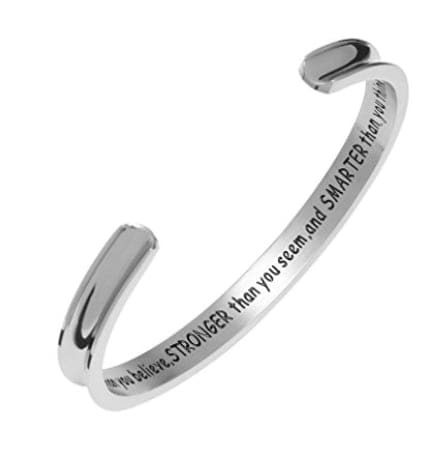 Simple but lovely, this elegant bangle bracelet is engraved with "You are Braver than you Believe Stronger than you Seem and Smarter than you Think" on the inside - for motivation whenever she needs it. Buy it here.
We enjoy finding great products for our members to try, but some of the gifts featured above may have purchase restrictions, or may not take every form of payment. To find more information, please check with the merchant's terms of sale, shipping guidelines, and/or terms and conditions.