Affordable Makeup Alternatives: MyUS Shopping Guide
Create a flawless look without breaking the bank. We'll show you affordable alternatives to more expensive beauty products.
As a MyUS member, these products and many more are just a shopping cart away. MyUS takes care of the international shipping for you. Whether you're a huge NYX fan, or you just couldn't get your hands on that Kylie Lip Kit, you can now have them all delivered fast to your home.
Colourpop Liquid Lips in Lumiere 2s ($6) vs. Kylie Cosmetics Liquid Lipsticks in Posie K ($30 if available)

Colourpop Ultra Matte Liquid Lips in Lumiere 2 is the perfect dupe for Kylie Cosmetics Liquid Lipsticks in Posie K. Kylie's products can literally sell out within 30 seconds of their launch dates, so this is the perfect alternative if you weren't able to checkout before they sold out. Plus you can buy five of your favorite Colourpop shades for the same price as one Kylie Lip Kit.
NYX ($7) vs. Benefit's Brow Line ($24+)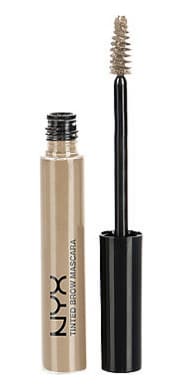 For fans of Benefit's Brow Line looking for an affordable replica, try NYX Tinted Brow Mascara. Get your eyebrows together and keep them that way with NYX Tinted Brow Mascara. You'll never find a hair out of place, but you will find a few extra dollars in your wallet. Buy it at NYX.
LA Girls Color Correctors ($8.30) vs Urban Decay's Color Correctors ($28)
LA Girls color correctors in yellow, green and orange are a great alternative to Urban Decay's popular color correctors. The big difference here is that Urban Decay's orange is a lighter, peachier color which works for lighter skin tones. However, the LA Girl option can be mixed with your favorite under eye concealer to make a shade perfect for any skin tone. Say "bye-bye" to dark circles and get a flawless look while saving some money. Buy it on Amazon.
NYX Contour Palette ($25) vs. Anastasia Beverly Hills Contour Kit ($40)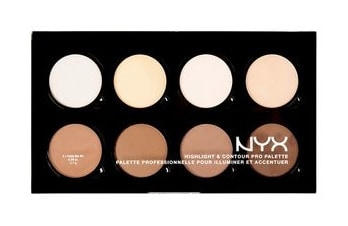 Save money and get more options from the NYX Contour Palette instead of the Anastasia Beverly Hills Contour Kit. Anastasia Beverly Hills might be the holy grail or contour palettes but NYX is an affordable alternative. Buy it here.
BH Cosmetics Moody Merlot (from $4.50) vs. NARS Charlotte Lipstick ($32)
BH Cosmetics Moody Merlot is so similar to NARS Charlotte the only difference you'll notice is the price. As great as NARS is, it can get pretty pricey. There are plenty of cheaper alternatives but they don't hit the same color on the head as well. Buy it here at BH Cosmetics.
NYX Liquid Suede Soft Spoken ($7) vs. Kat Von D's Lolita II ($20)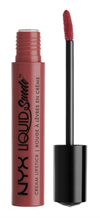 Kat Von D's Lolita II is probably her most popular shade but you can rock the same lips for a quarter of the price with NYX Liquid Suede Lipstick in Soft Spoken. NYX Liquid Suede Lipstick will last all day and give you that perfect shade. Buy it on the NYX website.
e.l.f. Eyeshadow Primer ($2) vs. Too Faced's Shadow Insurance ($20)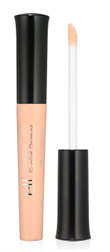 Set it and forget it with the e.l.f. Eyeshadow Primer. It's a great dupe for Too Faced's Shadow Insurance and it's only $2. If you hate the creases in your eyeshadow and don't want to spend an arm and a leg to keep them off your eyes, grab e.l.f.'s Shadow Lock Eyelid Primer. It'll keep that smokey eye looking fresh all day and all night. Buy it online here.
Real Techniques Sponges ($4.50 each) vs. Beauty Blender Red Carpet ($20 each)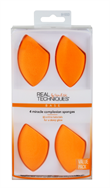 Everyone should own a good blending sponge and the Beauty Blender Red Carpet is the be-all-end-all of great makeup sponges; however, Real Techniques has one that will still blend it out well and save you money. Buy it here.
It's simple to look like you spent a lot on your makeup, and don't worry, we won't tell anyone. But we will ship it to you fast and affordably. Shop today and we can have it to you in as few as 2 business days.
MyUS has made every effort to provide accurate shopping options for our members. Some items or merchants listed above may have purchase restrictions, may not accept international credit cards or may restrict purchases to certain countries. Please check the merchant's website for complete terms of sale, shipping guidelines or terms and conditions for more information.