Dreamy Dorm Décor and Essentials for Every Student
Heading off to university or college is an exciting time, and preparing your dorm room with essential items can make your experience more comfortable and enjoyable.
As an international shopper, you can rely on MyUS to deliver the latest and greatest products wherever you want them around the globe.
Ready to get that university shopping list done in a few clicks? Here are some essentials (and some fun stuff) that will help you feel more at home while being away at school:
Electric Kettle, $21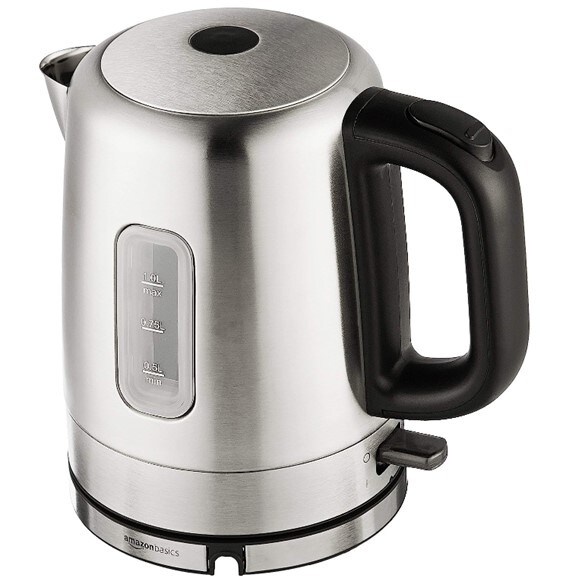 A small, quiet, and fast electric kettle is a versatile addition to any dorm room. It takes up minimal space and allows you to enjoy a cup of herbal tea or instant coffee or even prepare instant ramen without leaving the comfort of your room. With MyUS, you can easily find a wide range of compact electric kettles suitable for dorm living. Look for models with auto shut-off and boil-dry protection for added safety. You can buy one of our favorites at a very affordable price here.
Customer Review: "This small kettle(1.0 L) is just what we needed - it is very fast, has not had any build-up of scum on the bottom like other kettles, and has enough water for one teapot or french press of coffee. Very happy with it." – Kevin Murray.
Mini Projector, $90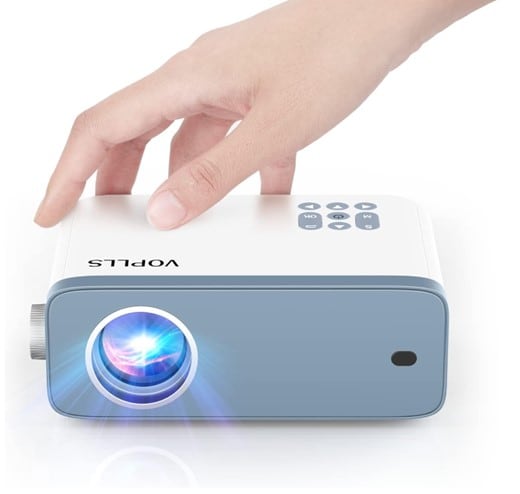 You can transform your dorm room into a private theater with a portable mini projector. These almost pocket-sized devices deliver impressive image quality, allowing you to enjoy movies, TV shows, or even gaming on a large screen. Simply connect your smartphone, laptop, or gaming console, and project your favorite content onto a blank wall or a portable screen. This dorm room essential is sure to impress your friends during movie nights or study breaks. Buy one of VOPLLS amazing projectors here.
Customer Review: "This thing is great. Came with everything I needed and easy to set up. I like how compact it is while still providing quality sound and picture. Came quickly and easy to set up." – Shakir8888.
Multi-Functional Bedside Organizer, $12
Keep your dorm room organized and clutter-free with a multi-functional bedside caddy. This simple-but-clever storage solution can be easily attached to the side of your bed or bunk, providing a convenient spot to store your phone, tablet, books, water bottle, and other essentials within arm's reach. Opt for one with multiple pockets and a sturdy design to accommodate your belongings and withstand everyday use.
You can find our recommendation here.
Customer Review: "My father is mostly bed bound now, and this caddy bag is very helpful for him to keep his Bible, TV remote, cell phone, and house phone close by and handy." – Robert Chalmers.
Adjustable Laptop Stand, $50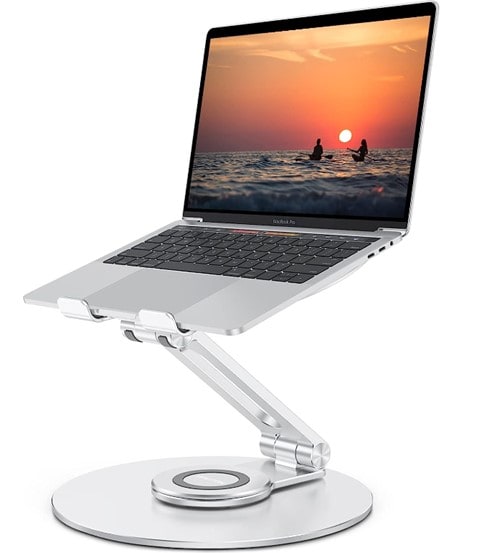 As a college student, you'll likely spend countless hours working on assignments and studying, so an adjustable laptop stand is one of those dorm room ideas that promote ergonomics and comfort. Look for a lightweight, portable stand that allows you to elevate your laptop to a comfortable eye level, reducing strain on your neck and back. Some models even come with built-in cooling fans and heat vents to prevent your laptop from overheating, just like this one here.
Customer Review: "I use this for zoom. I can type on it but do not type with force. Light typing. Feels sturdy. I love this for my desk. It seems to hold the laptop well. No wobble. It stays put." – K R T
Bluetooth Speaker with LED Lights, $35
Whether you're hosting a study session or hanging out with friends, a Bluetooth speaker with LED lights will set the mood and bring life to your dorm room decor. Some great compact speakers out there deliver excellent sound quality and offer customizable lighting effects to create a vibrant atmosphere. Us? We really like this set here.
Customer Review: "Perfect for my yoga classes and other events. Love the 360 sound, and the lights add nice ambiance." – A. Sparks.
Smart Mini Fridge, $57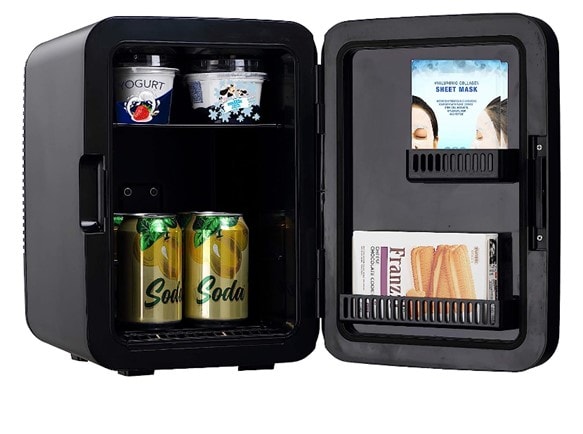 Nutrition is very important if you want to keep your mind sharp and the brain fog away so a smart mini fridge will be the game-changer among your dorm room essentials. With features like adjustable temperature settings, energy efficiency, and built-in WiFi connectivity, these compact refrigerators keep your beverages and snacks cool while also offering smart functionalities. Some models even come with mobile apps that allow you to monitor and control the fridge settings from your smartphone, ensuring you never run out of refreshments. And the best thing is that you don't have to pay an arm and a leg for some models, like one of Amazon's bestsellers here.
Customer Review: "I bought this to have my cold drinks by me in the office, and this thing delivers! My drinks are cold and next to me now, now I can never leave my chair! I like the sleek design that it has. It adds character to the room. Also, it is not that loud at all, which is quite a relief." – Amazon Customer.
Uni or college will be a challenging (but very fun) time in your early adult life, so you better get there prepared. As you embark on your next journey, make sure to equip your dorm room with these innovative essentials.
With MyUS, you can easily access and order these products anywhere in the world.
From a space-saving electric kettle for cozy evenings to a smart mini fridge for convenience, these items will enhance your dorm room experience and make college life more enjoyable.
Shop now and stay ahead of the trends and create the perfect dorm room setup with these must-have products for 2023.
We always aim to bring our members the best shopping options available, but some of the products featured in this post may have purchase restrictions. Please visit the merchant's terms of sale, shipping guidelines, and terms and conditions to find more information.