Copy Their Style: Chic French Influencers
Want to keep up with the latest in Parisian fashion and lifestyle? We've rounded up the hottest influencers from France, and they should definitely be on your radar.
Check out their stories below and see what they can add to your sense of style and social feeds!
Marie Lopez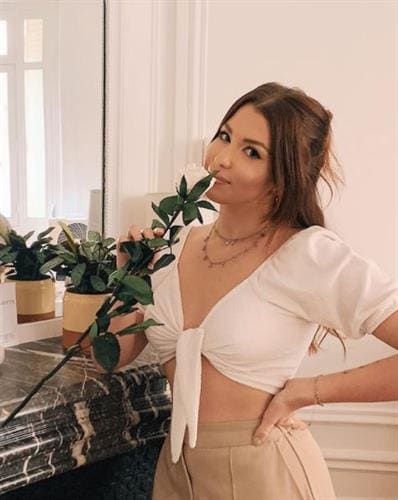 With over 5 million fans following her popular Instagram account, EnjoyPhoenix, 25-year-old Marie Lopez is an online favorite in France and around the world. She covers fashion, beauty, and lifestyle on her blog, and her online store Leaves and Clouds features accessories, zero-waste beauty, hygiene and grocery products, stationary, and skincare products with a focus on products made in France. You can also find her on YouTube. She uploads new vlogs weekly on Saturdays, covering everything from bullet journaling and how to stay motivated to cute hairstyles that will keep you cool.
Dianne Perreau
Whether you love new designers, Parisian fashion, or inspiring stories, Dianne Perraeau should be on your short list. She always dreamed of creating her own clothing brand, so she traded in her career as a nurse, and in June 2019, she launched her brand, Jaspe by Dianne. Her clothing is feminine, colorful, full of detail, and made with love. Above all, she wants her clients to feel beautiful and happy when wearing her looks. Head to the website to shop her latest looks and follow her on Instagram to see her style in action.
Coline
French influencer Coline has a true passion for sharing her beauty and health tips—as well as her daily life—with the world. Her YouTube channel is filled with helpful advice about skin care, travel, going green, and even reviews about reusable menstrual products. You can also follow her on Instagram, Twitter, and Facebook for updates on her favorite products and daily life.
Leia Sfez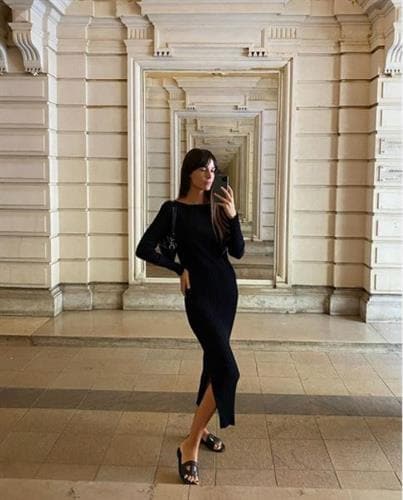 Known for her modern and minimalist aesthetic, French influencer Leia Sfez has over 445k in Instagram followers, with her audience growing every day. Her daily looks are the main draw as she brings effortless style to even the most basic of looks, but fans also tune in for a peek at her travels, her fun personality, and updates on her adventures as a wife and mom.
Monica de La Villardière
Have you ever fallen so in love with a culture or country that you just couldn't leave? That's exactly what happened to Canadian Monica de La Villardière (formerly and also known as Monica Ainley). While studying in France, she fell so in love with French culture and Parisian style that she never left! This Canadian expat now shares her travels and adventures throughout France on her Instagram account.
Pia
While French influencer Pia is a relative newcomer to Instagram compared to some of her peers, her effortless style and love for vintage clothing has gained her a growing loyal fan base. A native of Paris, her account is filled with fashion and lifestyle pics, along with a healthy dose of tips on where to shop, eat, and hang out when in Paris.
Aïda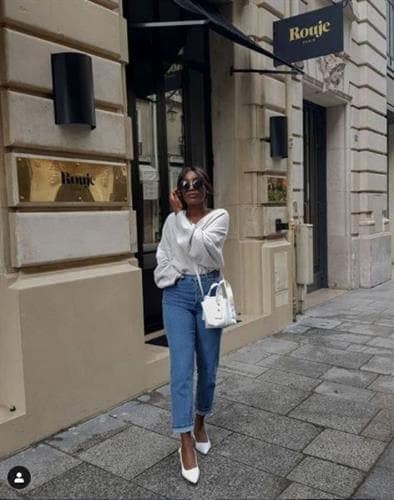 Love vintage, minimalist style? Based in Paris, influncer Aïda delivers on both, but with a chic, Parisian twist that will leave you with fashion envy and inspiration. Follow her Instagram account, @basicstouch, today for daily looks and minimalist basics she has on repeat for a jump start on your fall fashions. If you copy a look, be sure to tag her—she loves to see different people in her looks!
Amélie
Tired of looking in the closet and feeling overwhelmed with what to wear and how to style it? Meet your new favorite influencer, Amélie! Her motto is "be stylish while consuming better" and her concept is #happydressing—a double whammy of minimalist style and good vibes that has gained her over 8,510 in Instagram followers. She also has quite a fan base on her YouTube channel, Amelie Happy, where she uploads videos that will help you find your style and the wardrobe pieces that will make you look good. Not on Instagram? You can also follow her on Facebook.
Who are your favorite influencers from France?
If we missed any of your favorites, we would love to hear from you! Let us know on Facebook or Instagram who should be added to the list.