Creative Couples' Halloween Costume Ideas
BOO! Here comes another Halloween-related post!
With your favorite holiday just around the corner, what better way to celebrate than with your significant other by your side in a fantastic couples' Halloween costume? Maybe you want to embody your favorite movie characters or show your unique style; regardless, dressing up together can be loads of fun.
To help you get started, we developed four fantastic couples' costume ideas featuring products from US and UK retailers that MyUS members can shop from.
Tick-tock, it's time to dive into these creative duo Halloween costumes and get ready for a spooktacular time!
Scooby-Doo and Shaggy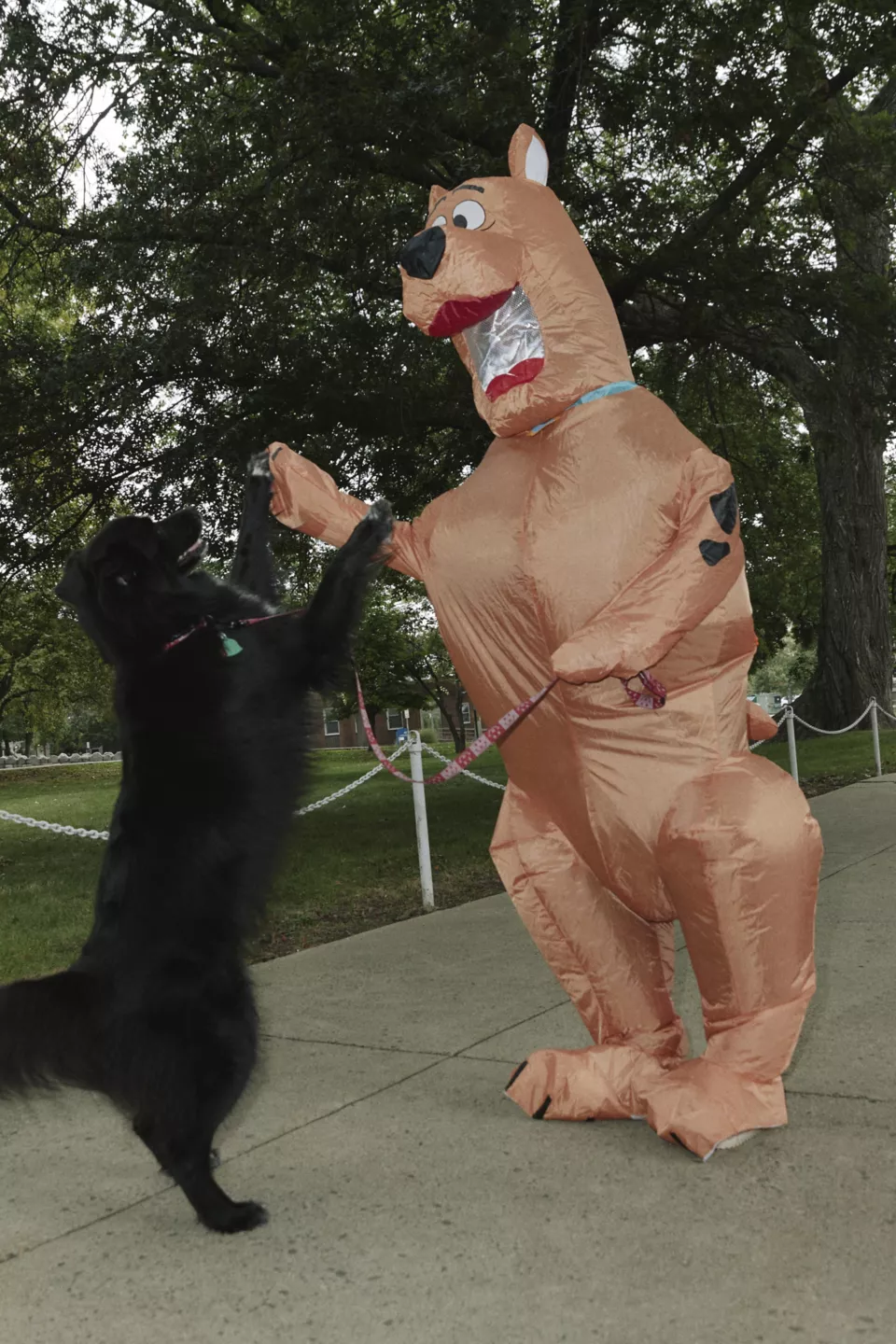 This is a fun one because one of you can actually become Scooby, while the other can simply throw on a green t-shirt and comb their hair in emo fashion (this takes a lot of bravery).
These classic cartoon characters have been a Halloween favorite for generations, so dressing up as Scooby-Doo and Shaggy will surely bring a nostalgic smile to everyone's face. Plus, you'll enjoy a comfortable and easy-to-wear costume that's perfect for a night of adventures.
Customer review: What a hilarious costume! It's a little hard to see through it, but your eyes will adjust soon. Great for costume parties and children's birthdays. – leslie72
Barbie and Ken
Are you surprised? Does it need an explanation? Barbie and Ken are iconic fashion dolls, and you can make the Barbieland fantasy come to life this year because, we promise you, so many couples will be dressed like these two. For this occasion, we suggest this fabulous Barbie costume featuring an 80s deluxe set, and you can complete the duo with this Ken costume that includes a blue leopard shirt and pants.
Customer review: Fantastic costume, perfect for fancy dress! I bought a small and it was the right size..although just be aware it's quite see through! It comes with a blonde wig, however that was quite small and the fringe was very scruffy. All the accessories are great! – Drew Curling
Men in Black Glasses
This is a super easy one because you can just wear formal attire and a pair of sunglasses, and you'll instantly transform into the enigmatic agents from "Men in Black". It is a simple yet very recognizable Halloween costume for partners, and you'll be ready to protect Earth from extraterrestrial treats, er, threats, in style.
Customer review: Such a worthy purchase, I got this for myself and my baby and we love it. looks chic and expensive. – Shabz
Beetlejuice and Lydia
Enter the twisted, supernatural world of Beetlejuice with this quirky costume for couples. Beetlejuice and Lydia Deetz are memorable characters known for their eccentric personalities and unique styles. With these costumes, you'll stand out at any Halloween party and capture the essence of this cult classic film. For Lydia's bridal costume, click here.
Dare you look in the mirror and say "Beetlejuice" thrice?
Customer review: The quality was very good, exceeded my expectations for a Halloween costume. The fit was true-to-size. Usually, costumes run small but this one fits perfectly. – Gail Robin
This Halloween, make a lasting impression with one of these fantastic couples' Halloween costume ideas featuring products available from US and UK retailers. Whether you choose to revisit your childhood with Scooby-Doo and Shaggy, embody the glamour of Barbie and Ken, or create your own unique twist, you're sure to have a memorable and fun-filled Halloween together. So, start planning and shopping, and get ready to make this Halloween a truly special one for you and your partner!
Don't wait—grab your costumes today and let the adventures begin!
We always aim to bring our members the best shopping options available, but some of the products featured in this post may have purchase restrictions. Please visit the merchant's terms of sale, shipping guidelines, and terms and conditions to find more information.